If you're planning a trip to Las Vegas, the chances are you want to go when you can enjoy the pools and the outdoor activities.
So you'll probably be doing some research about the weather in Las Vegas and looking for information on the best time to visit. So, without further ado, what is the coldest month of the year in Las Vegas?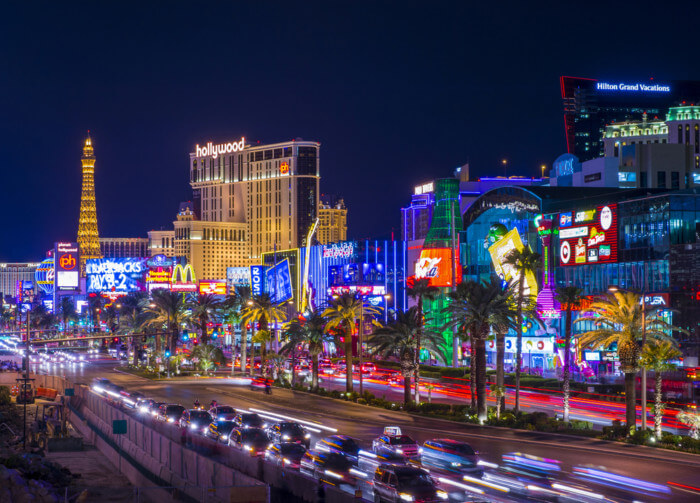 Your answer: The coldest month of the year in Las Vegas is December. Followed by January and February.
Here are some climate / weather graphs, where you can see the temperature dropping quite drastically in December, January and February.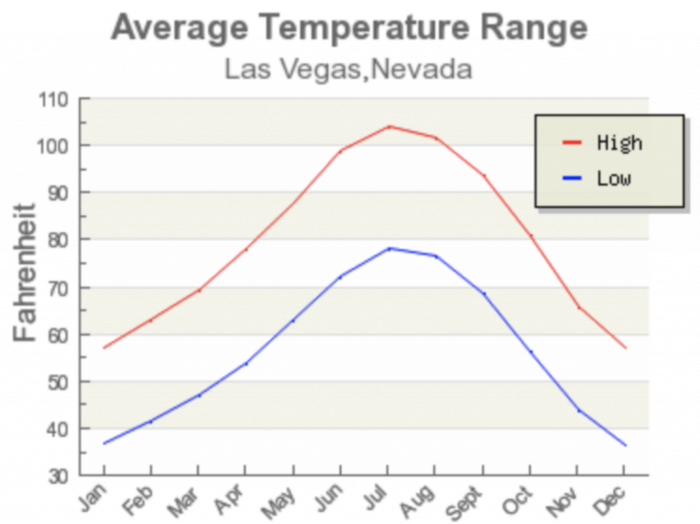 ---
Average monthly temperatures in Las Vegas…
And here's a list of the average monthly temperatures too, so you can see how the summer months and summer temperatures compare to the winter temperatures and winter weather in Las Vegas.
| Month | Low | High |
| --- | --- | --- |
| Jan | 36.8°F | 57.1°F |
| Feb | 41.4°F | 63.0°F |
| Mar | 47.0°F | 69.5°F |
| Apr | 53.9°F | 78.1°F |
| May | 62.9°F | 87.8°F |
| Jun | 72.3°F | 98.9°F |
| Jul | 78.2°F | 104.1°F |
| Aug | 76.7°F | 101.8°F |
| Sept | 68.8°F | 93.8°F |
| Oct | 56.5°F | 80.8°F |
| Nov | 44.0°F | 66.0°F |
| Dec | 36.6°F | 57.3°F |
---
So, is December a bad time to visit Las Vegas?
Actually no. Las Vegas is never freezing cold, and even in December it's not unpleasant. Yes, you'll need a coat in the evening (or at least a jacket!) and the pools aren't open, but there are still loads of things to in December in Las Vegas, and it's still a great place to be.
To be honest, you often spend most of your time in Vegas indoors anyway (with exception of the pools and pool parties) because the casinos, restaurants, hotels, malls, cinemas, theatres, etc are all indoors. So the weather doesn't tend to matter too much.
Remember, Christmas is in full swing during December too – so there are plenty of amazing festivities going on to get stuck into! In fact, the Cosmopolitan Hotel have an ice rink in place of their swimming pool – to embrace the season!
You'll also find huge Christmas trees scattered around the city too – so it's a great place to get into the festive spirit.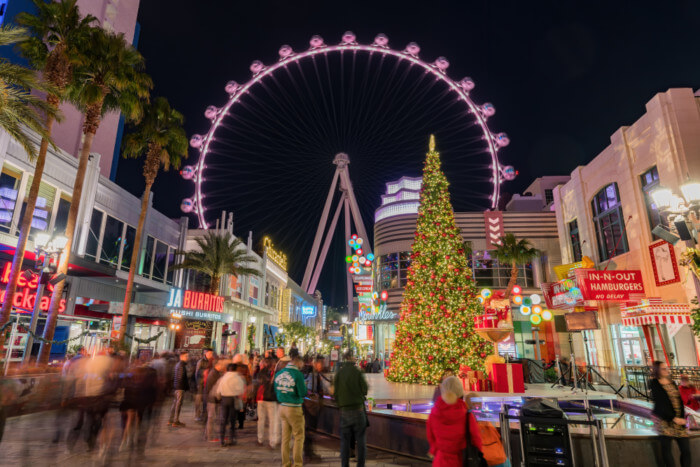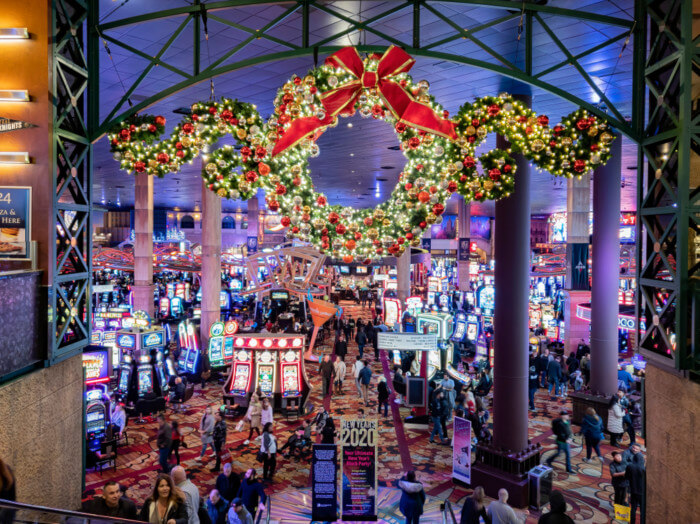 ---
When does it rain the most in Las Vegas?
It tends to rain the most in Las Vegas in February, but even then, it's not too much rain (0.69in). But again, a little rain shouldn't stop you having fun in Las Vegas, as there are so many great things to do inside all the hotels and malls and theatres!
---
Hopefully this post about what the coldest month of the year in Las Vegas is has been helpful!
Las Vegas is a really fun place to visit all year round, no matter the temperature, or whether it's warm or cold! In the summer Las Vegas is a desert paradise, in the winter it turns into a great festive wonderland!