If you're planning to visit Florida soon, or if you're looking to move out to Florida, you may be wondering which towns in Florida are the nicest.
Florida is full of beautiful towns and cities, and it's one of the reasons Florida is such a popular place for visitors. In fact, every year, millions of tourist groups head to Florida for their fill of the sun, the sand and memorable attractions… And many people choose to make a permanent move over to this part of the country too because of how scenic it is!
---
So, what is the nicest town in Florida?
When asking what is the nicest town in Florida, maybe some of the touristy destinations come to mind. Orlando may be Florida's largest tourist boon, it's certainly not the only area of interest, and it's certainly not the most scenic place in Florida. Outside of the large cities lie truly amazing towns that are absolutely loaded with beautiful rural spots and cultural gems.
If you're looking to think outside of the box this travel season, or if you're looking for a beautiful place to move to, then why not read ahead? If you're wondering what the nicest town in Florida is, then look no further, for we've picked them out and rounded up their best parts so that you don't have to go digging.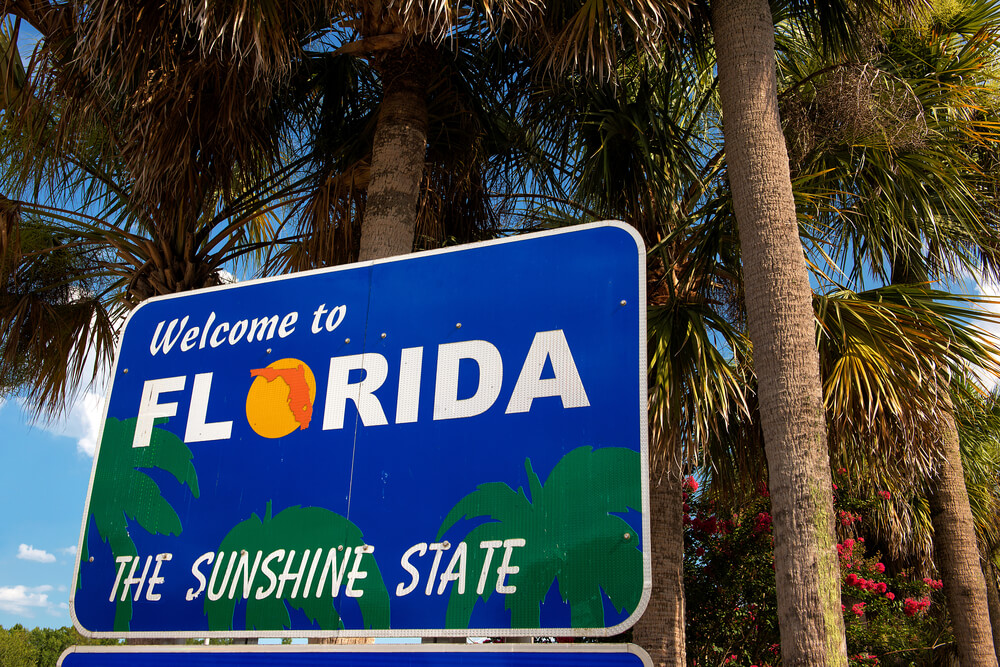 ---
Apalachicola
One of the most charming small towns that Florida has to offer, Apalachicola is based in the Gulf of Mexico. Mostly lauded for its absolutely insane seafood offerings, it's no wonder it's usually referred to as the "Oyster Capital of the World"!
If you love your seafood and love hanging out by the water, then Apalachicola will absolutely be the answer to anyone asking, "what is the nicest town in Florida?". Filled with structures that date back as far as the 1830s, this quaint little town is a fantastic one to visit if you're looking to indulge your cultural side. 
Read more about exploring Florida: 12 beautiful old towns in Florida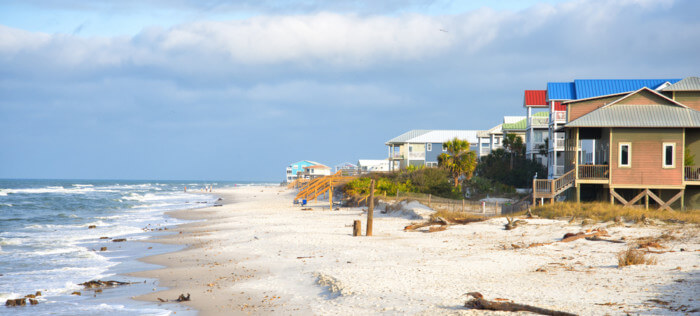 ---
Williston
A small and charming town that absolutely deserves a place on our list of the nicest towns in Florida, Williston is only 22 miles from Gainesville. If you love a good drive, make sure to check out this area's prehistoric hot springs (Devil's Den and Blue Grotto).
Attracting visitors from all over the country, this place truly is amazing for those that love natural wonders. If you happen to be looking at visiting Florida during October, be sure to hit the Annual Peanut Festival. As a peanut butter fan, I must say that it would be criminal not to!
---
Fort Pierce
Fort Pierce was initially established as a fishing village back in the 1900s but has now blossomed to become one of the nicest towns in Florida. If you're a fan of diving, you should absolutely put this place on your 'must-visit' list. Boasting amazing artificial and natural reefs, it's an excellent spot to explore the aquatic world.
With fresh fish served in most of the area's restaurants, it's an amazing place to settle in and take the edge off. If that wasn't reason enough to visit, this town is home to the 156-mile long Indian River Lagoon, which just so happens to be the largest biologically diverse estuary in the USA!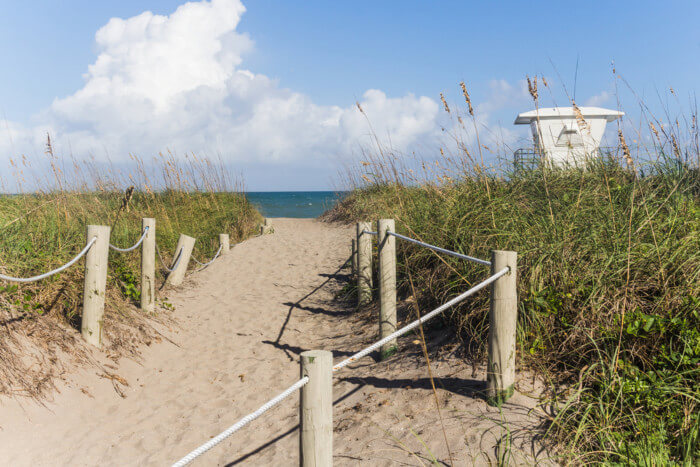 ---
Cedar Key
One of the more old-fashioned towns on our list is Cedar Key. A tiny town with a population of around 900, Cedar Key is the perfect 'low-key' getaway (if you'll pardon the pun). Located in the Gulf of Mexico, it's home to some stunning beaches and is great for kayaking, fishing and more.
Only an hour from Gainesville, this town is often referred to as 'old Florida', as it's reminiscent of the Florida that existed before the famous mouse came to town. If you love peace and quiet, then this is absolutely one of the nicest towns in Florida.
---
Crystal River
Only two hours from Tampa Bay, Crystal River showcases some of the state's purest spring-fed water systems. With kayaking and snorkelling being the most popular activities to partake in here, those that love the water will have an amazing time in this lovely town.
If you're a fan of the manatees, then you're almost guaranteed to spot them here, as both the Crystal river and the Homosassa River offer great sightings. One of the nicest towns in Florida for exploring wildlife, make sure you pop into the Crystal River National Wildlife Refuge to really make the most of what this place has to offer. You'll learn a thing or two and have seen some truly awesome wildlife!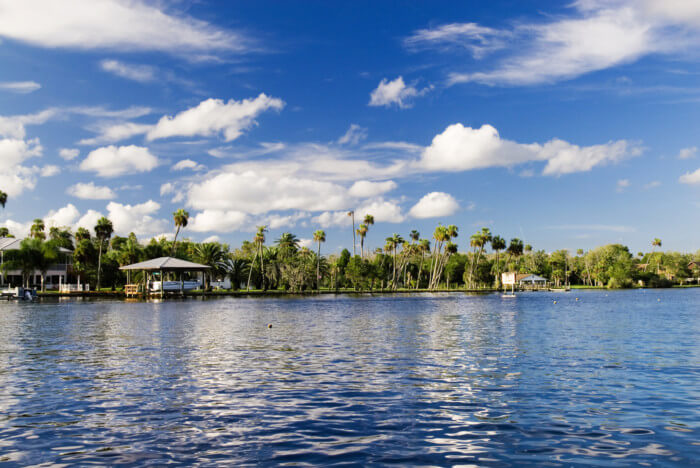 ---
Sebring
Surrounded by rivers and lakes, Sebring is home to some of the best hiking in Florida. With rolling hills and amazing landscapes, it's no wonder that this small town is considered one of the nicest towns in Florida. If hiking isn't quite your thing, never fear. The International Speedway is located here, so race car fanatics can get in on the action in Sebring!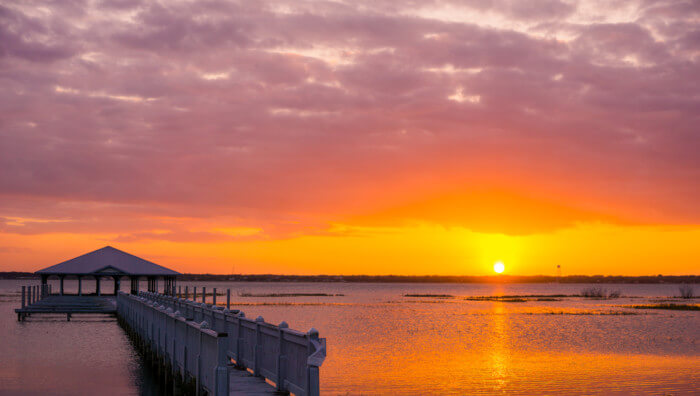 ---
Boca Grande
Boca Grande is one of Florida's most affluent communities, and it's located on Florida's west coast. Known for its sandy beaches and amazing fishing opportunities, it's no surprise that this place has made it onto our list of the nicest towns in Florida.
If you fancy, take a boat ride out to the island of Cayo Costa. With secluded beaches galore, it's an amazing place to unwind and let all your worries disappear. If you have the time, make sure you check out the Boca Grande Lighthouse Museum too. It offers an amazing historical tour where you can learn all about the town and its founding.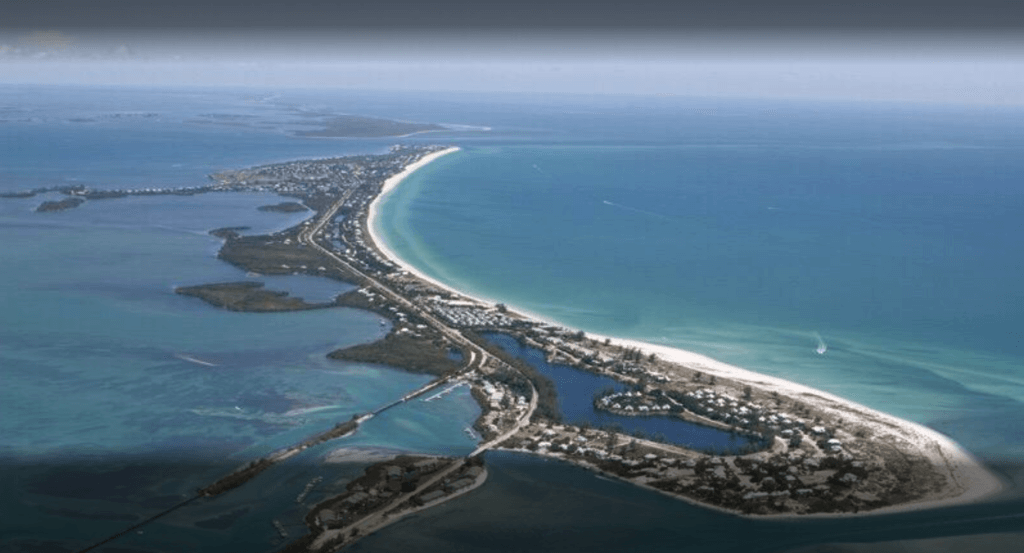 ---
Mount Dora
If you love antique shopping and finding unique art, then you'll have to stop by Mount Dora. This place is absolutely littered with great boutiques, and it has more cafés and wineries than you can count.
If you like to live an opulent lifestyle, then look no further than Mount Dora for your next trip. Founded in 1874, Mount Dora is home to some pretty awesome architecture, and the slow-paced lifestyle is perfect for couples looking to get away from the hustle and bustle of city living.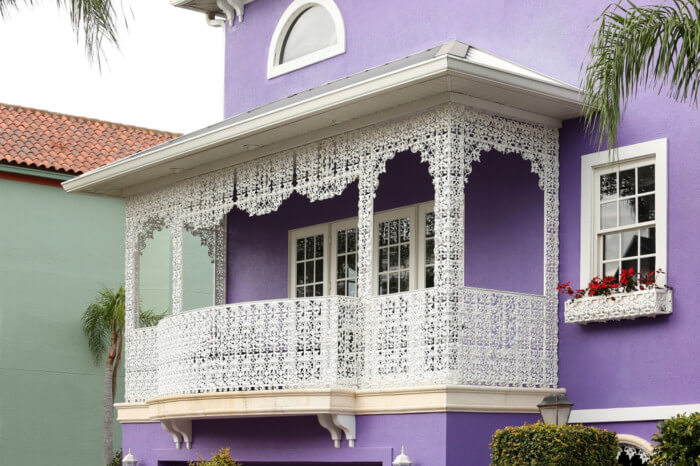 ---
Defuniak Springs
A town that certainly deserves a spot as one of the nicest towns in Florida is DeFuniak Springs. With an awesome Victorian vibe that comes mainly from its structures, it's a step back in time that will be a welcome escape for busy working professionals. DeFuniak Springs is also set around the beautiful Lake DeFuniak, which just so happens to be perfectly circular!
Being one of the only two lakes of this kind in the world, we'd say that it was one of the nicest towns in Florida for this amazing reason alone! With amazing attractions, fishing, and boating galore, it's absolutely worth a visit and definitely one of the nicest towns in Florida.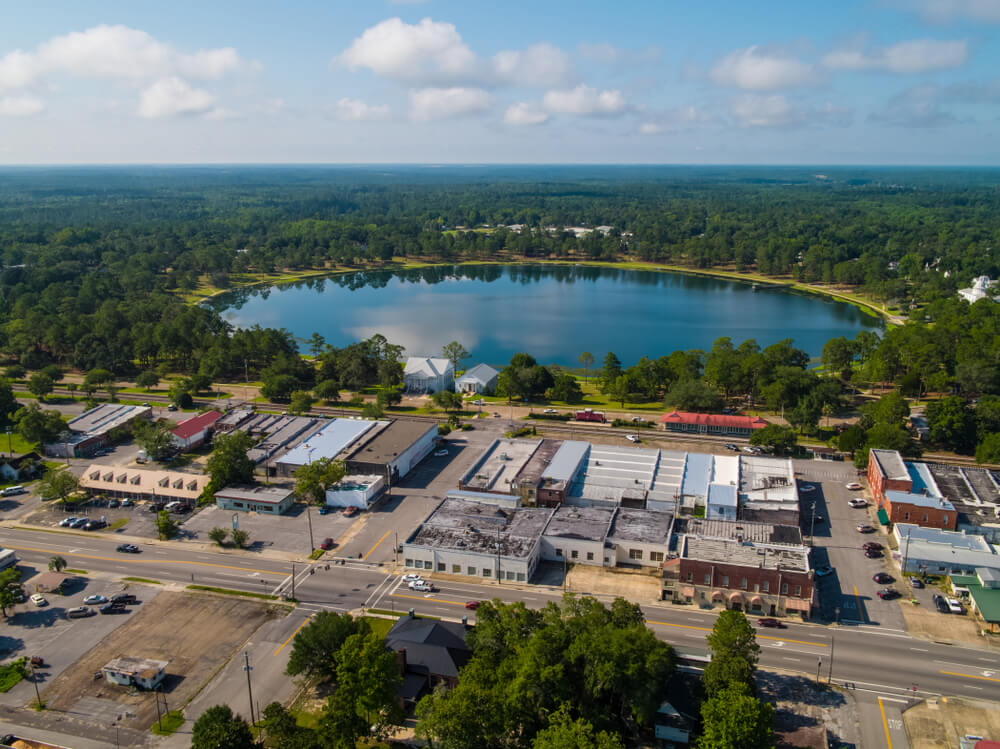 ---
Dade City
The final town on our list of the nicest towns in Florida has got to be Dade City. Located north of Tampa, this quaint little town is an amazing one to visit for you history buffs out there. Home to the 16-acre Pioneer Florida Museum, this town is the best place to visit if you're looking to uncover Florida's state history.
If you have a vested interest in the Civil War era, be sure to visit during the annual Pioneer Days Festival. Aiming to bring the Civil War era back to life through theater, this festival is a must-visit if you're in town!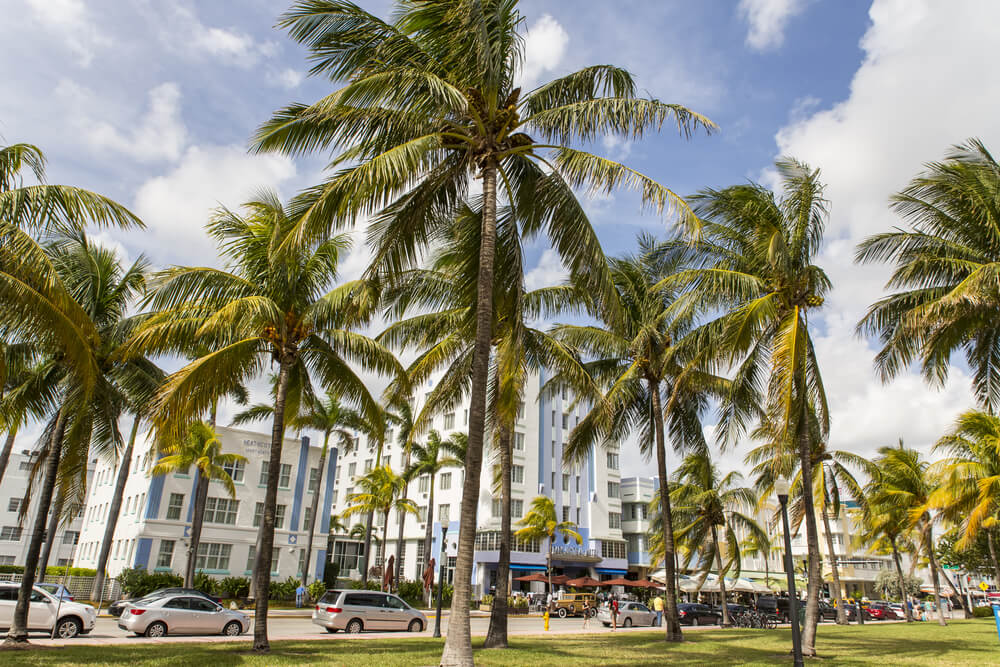 ---
Do you love Florida, or know someone who does? These gift ideas might be perfect for Christmas!
I hope that this list has helped to answer that burning question: 'what is the nicest town in Florida?'
Though it can be difficult to short-list the areas that you want to visit within a state, we hope that this list has been helpful to you in uncovering the best of the Sunshine State!