If you're planning a visit to Orlando in Florida, you might be wondering how and where to spend your time. Orlando is a huge place, and it's full of amazing ways to spend your vacation and holiday.
Whether you're heading there as a couple, with young kids, or with teenagers – there is so much to do here. It's literally a city with something for everyone.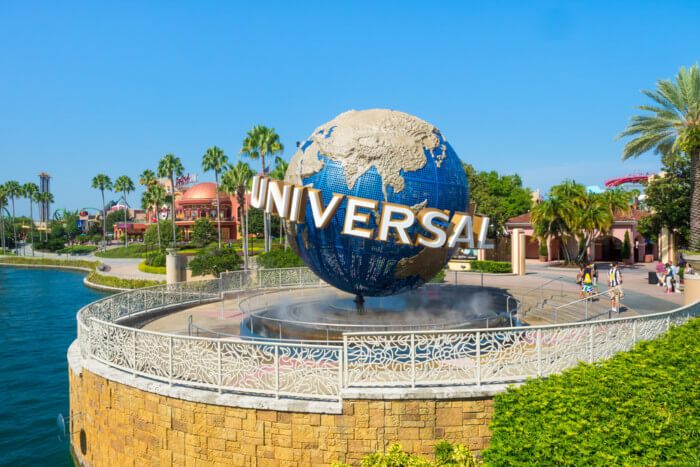 Who is Orlando for?
Orlando is great for everyone! From honeymoons and couples to family vacations! There something in Orlando for most people and it's a really fun place to spend time.
This list will focus mainly on the theme parks (of course) but if you've got older kids and you'd like in-depth suggestions take a look at this list here.
When to visit?
Most people visit Orlando in the spring and autumn, when temperatures are warm but manageable and the humidity isn't too full on. Lots of people also visit in the summertime though, and even though it's hot in the summer it does mean you can make the most of your hotel pool! After a day of sightseeing or theme parks, a day spent relaxing by your hotel pool will seem heaven-sent! If you plan on spending your days exploring theme-parks, it's worth considering how much heat you can handle – especially as most theme parks are outdoors under the blazing sunshine.
So how should you get there?
People get to Orlando in all sorts of ways. If you live within driving distance, it's a great idea to drive down. Most hotels have parking, and driving means you can easily get to and from all the theme parks. If you're flying into the city, it's a good idea to rent a car in Orlando when you land, to make getting around the parks easier. Luckily, renting a car in Orlando isn't expensive (as it's such a popular choice for travellers) so you can usually find great deals and reasonable prices no matter what time of year you visit. Do be sure to book in advance though – you'll get better rates and you'll be assured your vehicle choice too.
Where should you visit?
The list is endless!
There are so many places to visit in Orlando, you'll be spoilt for choice! Most people visit the city to explore many of the famous theme-parks, so these will probably be the first things on your list to tick off.
Disney's Magic Kingdom
You can mention theme-parks in Orlando without mentioning this iconic park! Founded in 1971, it's the first ever attraction to open at Orlando's sprawling Walt Disney World.
Universal Orlando Resort
This is one of the most well known parks in Orlando, this is a fantastic park for families, especially those with older kids and teenagers.
Universal Island of Adventure
Universal's Islands of Adventure has received loads of global awards for the range and variety of rides and attractions. There are loads of rollercoasters and amazing rides and adults and kids will love visiting. This place is also good for Harry Potter fans, as it's the home to The Wizarding World of Harry Potter™-Hogsmeade™.
Disney's Hollywood Studios
Disney's Hollywood Studio is home to loads of the magic and there are 6 main areas here dedicated to different Disney themes. It's an adventurous day out and you'll love it! There are rides, shops and even restaurants to enjoy! Some of the most well known rides are rides like Tower of Terror and the Rock 'n' Roll Coaster.
SeaWorld Orlando 
Whilst SeaWorld isn't a conventional theme-park, it's definitely worth a visit if you like the ocean and marine life. For many families it's a fantastic way to learn about marine life and get the children educated about the ocean in a fun way.
Remember when you visit Orlando to choose your theme-parks carefully! You'll want to be sure you're getting a variety of parks and seeing a wide-range of attractions too! Oh, and don't forget to pack your suncream! Spending all that time outdoors means you'll be exposed to the sunshine and you'll want sun protection on you at all times!
All these places are easy to get to, and easy to park at – so renting a car in Orlando is the perfect (and easiest option) in most cases.