Usually I'm the kind of person who loves to plan.
I like making lists, and I love sitting in front of Google researching destinations, hotels and day trips.
This autumn though, Pad and I did something a little bit different… We booked something last minute, and grabbed a late deals.
Where did we go? We headed to Ibiza. it was the perfect time of year to visit… It was off-peak (so cheap), last minute (so cheap) and during term time (so cheap). Are you getting the theme? We were on a budget!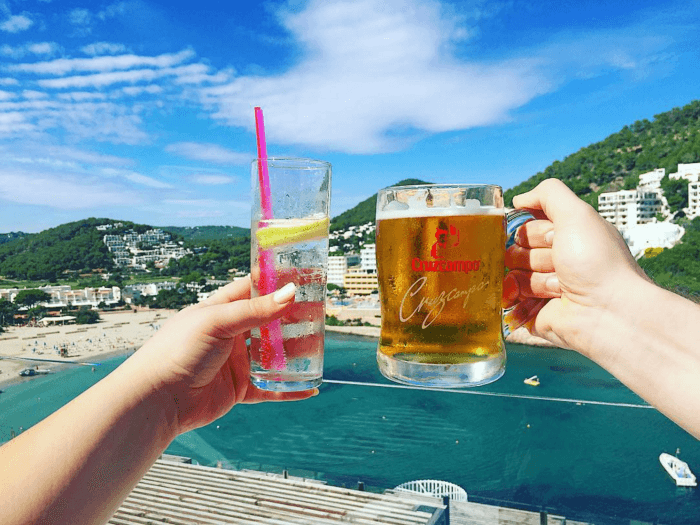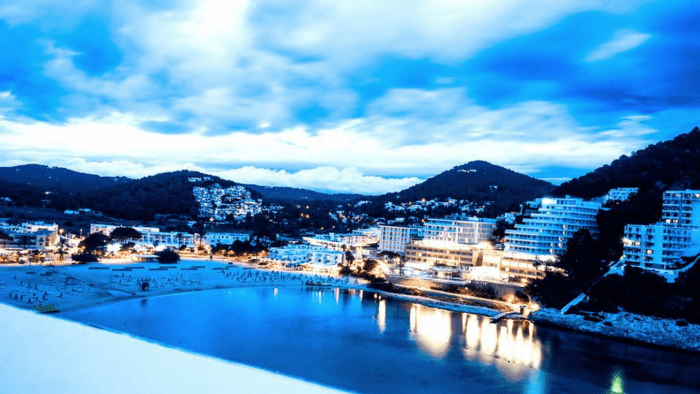 Where else can you go last minute? 
Not every city / location lends itself well to last minute getaways and late deals. Some places actually get more expensive the later you leave it. You'll also want to steer clear of any national holidays or seasonal events that may prompt people to take a vacation – because that means hotels will already be full, and won't be filling rooms for cheaper prices.
I find that European beach destinations are a great choice most of the time (except during school holidays of course!) because these hotels are usually big enough to have spare rooms that don't sell out.
Ibiza, Lanzarote, Tenerife, Gran Canaria, La Palma are all popular resorts for late deals.
How much should you put aside? 
It depends how much you want to spend. We spent £600 each for our Ibiza vacation and this was for all-inclusive in a 4* hotel, their nicest suite, during off-peak season. It felt like a huge bargain – because once we arrived we didn't have to spend a thing.
You can have a 7-night, half-board deals in a standard room from as little as £171 – so it really does save you money having the flexibility to book last minute.
Things to look out for?
What food boarding is included? And are drinks included in your package?
Are flights included?
Are transfers included?
What star rating is the hotel, and does it have good reviews?
How many nights is in the package? Some packages are only 4-5 nights, rather than 7.