Hi, I'm Elle-Rose, the editor, photographer, writer (and traveller!) behind The World and Then Some. 
If you'd like to get in touch about working together, you can email me:
ellerosewilliams (@) gmail.com
ellerosewilliams@gmail.com
You can also find me on twitter:
And on Instagram:
You'll also find me writing about Ayurveda and wellness on Ayurveda For Beginners.
---
I travel a lot for work, and for pleasure – and this is where I document everything and write about things I think will be useful!
I'm also a freelance social media manager and photographer, so feel free to get in touch if you'd like to work together!
---
What kind of traveller am I?
My husband Pad and I like to travel far and wide – and we've grown to love luxury and travel comfortably – but I spent years backpacking in my early twenties! After travelling together around the world for a year (budgeting and saving), our travel style has grown-up just like our relationship has.
On this blog you'll find older blog posts with great tips on budgeting and long-term travel, but you'll also find newer blog posts about one-off vacations in high-end hotels and resorts – as well reviews and tips for luxury travel.
And then, of course, you'll find wider advice pieces and other topics from my wonderful team of writers and contributors!
---
How old are you? 
I'm 31 years old.
---
How did you start this website? 
I started this blog in September 2012, when my boyfriend (now husband) Paddy Moogan and I set off on a 'Round The World' adventure. After a few (very long) flights we arrived at our first destination – New Zealand! After falling head over heels for NZ, and living there for 8 pretty incredible months (Queenstown – to be precise) the next stage of our journey began.
What was the next stage? Another half year of globe trotting – covering pretty much everywhere on our way home to London. We stopped off in Australia for a month, Singapore, Malaysia, Thailand, Hong Kong and the USA.
Since returning back home to London, we've been travelling and 'vacationing' as much as we possibly can ever since. We visit NYC once or twice a year, always manage to squeeze in a trip to Las Vegas, and spend a lot of time in Dubai too. We also still love visiting New Zealand, Australia, and the rest of the USA.
On this blog you'll find just about all information you need for any of the destinations we've visited…. as well as photos, random stories, reviews and other bits and bobs.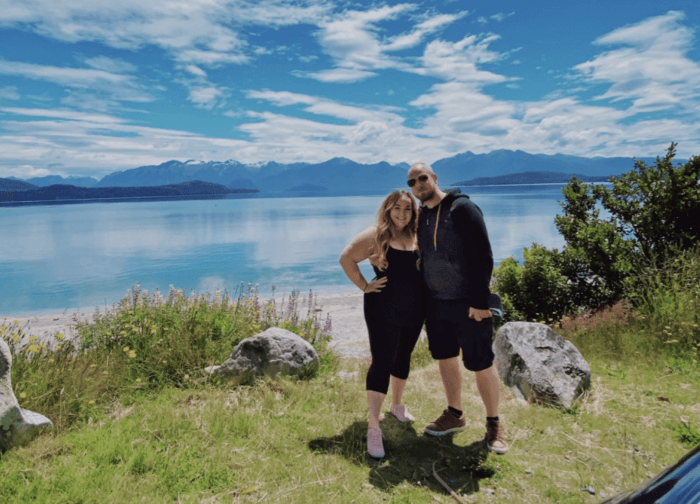 ---
Do you do this full time?
Actually, no. My full-time job is actually as a social media manager. I also do freelance writing for many online and print publications which is a great way to spread the word about my blog, but also make money doing something I adore.
Need a freelance social media manager or a copywriter? I am a full time freelance social media manager and blog writer – so feel free to get in touch if you'd like to chat about a freelance social media project.
---
Where are your favourite locations?
I visit NYC a couple of times a year and I absolutely love it there. I also love New Zealand (especially the south island) and I wish it was closer so I could visit more! Las Vegas is a firm favourite too (we visit every summer) and Seattle is another place we love spending our summers. I also have family in Dubai, so we visit Dubai a lot, and love spending time there.