One of my favorite things to do on Christmas Day in Las Vegas – is eat at one of the amazing buffets!
Las Vegas is famous for buffets (the buffets are always on the top of my to-do list whenever I visit) and Christmas Day is one of the best times to enjoy these opulent foodie feasts!
So why do I really recommend visiting one the iconic Las Vegas buffets for Christmas Day? Well, it's one of the ideal places to enjoy a big Christmas feast.
A Christmas Day buffet in Las Vegas is obviously going to include heaps of delicious food, amazing desserts, a festive atmosphere and traditional holiday dishes – what more could you want?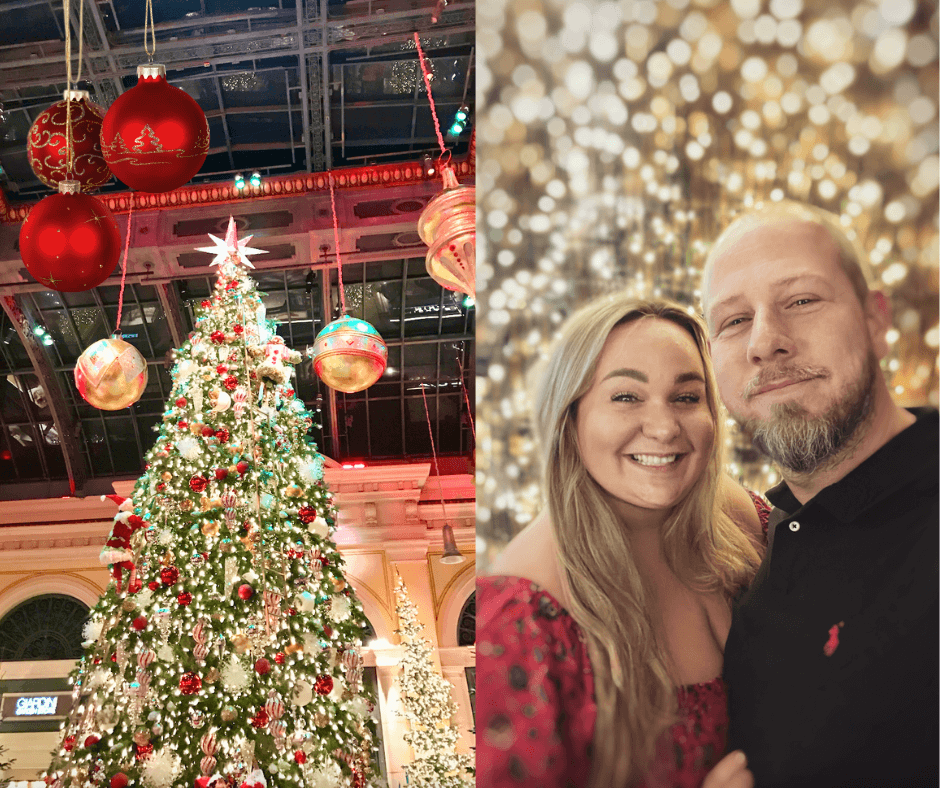 There are plenty of buffets in Las Vegas to choose from on Christmas Day, but these are the ones that do an extra special job for Christmas dinner, and I think you'll love them!
So let's get into it, and discover the best Christmas Day buffets in Las Vegas.
But first, here are a couple of tips…
I've included pricing information if it is currently available. However, pricing can change year-on-year so it's always worth calling to double-check.
Always factor in tax and tip (on top of the prices quoted below). Tipping should be 20% minimum, but during holidays like Christmas, I would recommend tipping more!
Prepare to queue for Christmas Day buffets in Las Vegas. Unless you have managed to reserve a place in line, or booked a table, waiting times will likely be 60 minutes or more.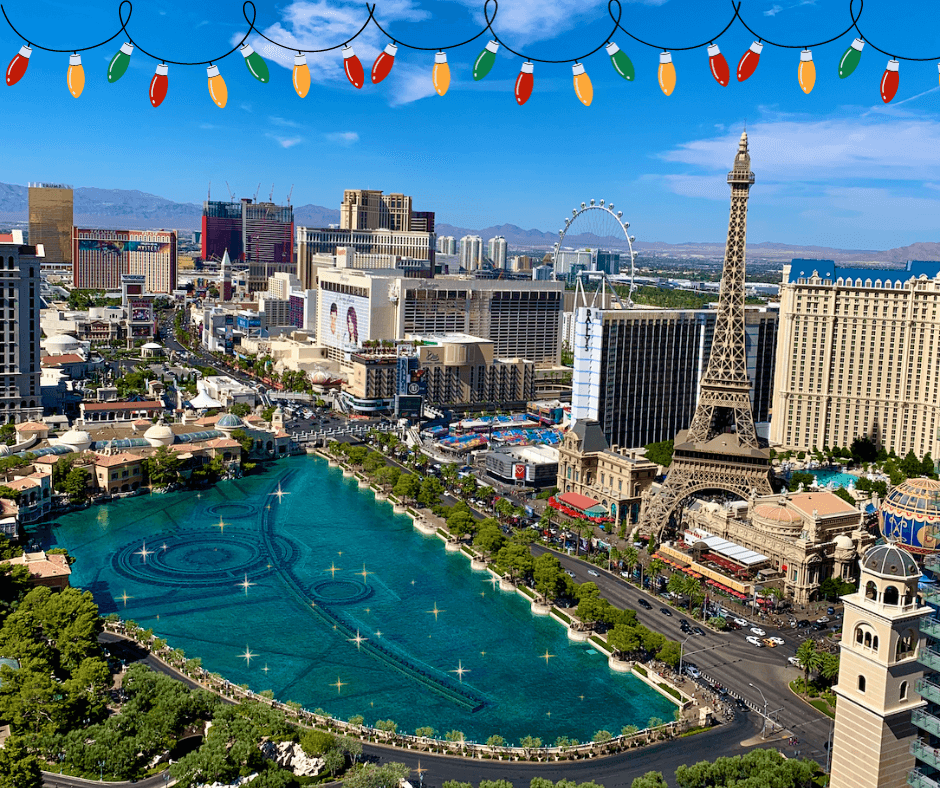 ---
Wicked Spoon
Approx pricing: $75 per person (holiday pricing)
Located inside The Cosmopolitan Hotel
The Wicked Spoon is my favorite buffet in Las Vegas, and it's an amazing choice for Christmas Day (and Christmas Eve too!).
They really put on a wonderful spread of food for the holidays, including amazing festive delights such as roasted meats, and delicious desserts like Pumpkin Pie.
One of the reasons I adore dining at The Wicked Spoon, is the quality of the food they offer. It isn't just generic buffet food, it's really beautifully presented, with unique flavors too.
The Cosmopolitan is also a really stylish and design-led property, that will feel super festive for the holiday season – so it's a great place to base yourself on Christmas Day. After enjoying their amazing Christmas Day buffet, you could go and enjoy their ice rink for some festive ice skating!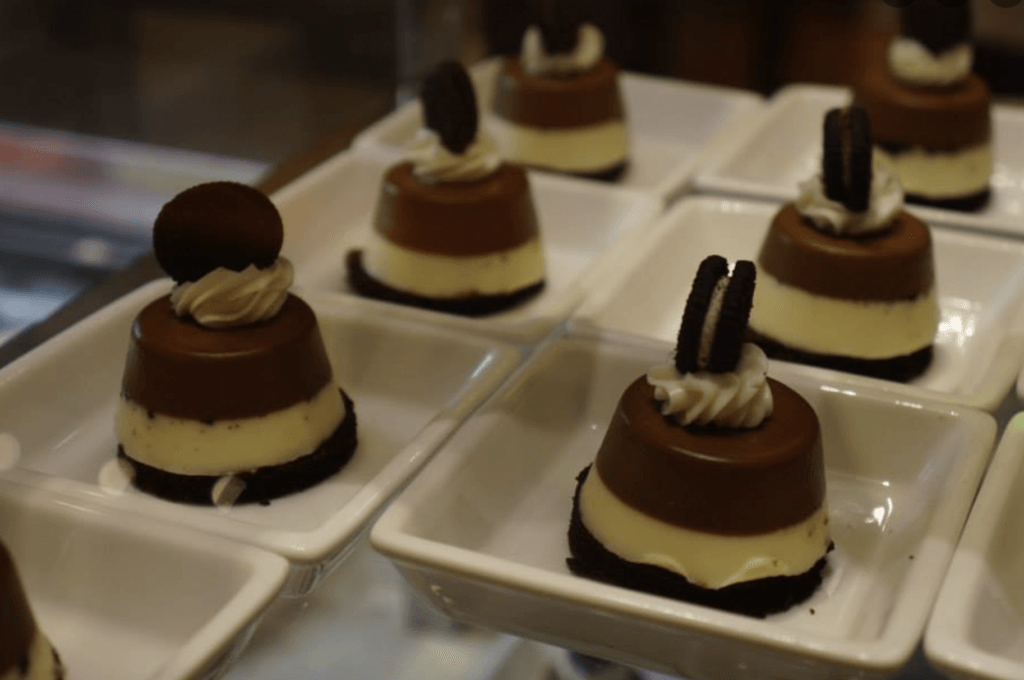 ---
The Buffet at Bellagio
Approx pricing: $79.99 per person
Located inside the Bellagio Hotel
The Bellagio Buffet is one of the most famous buffets in Las Vegas, and it's a wonderful place to grab Christmas brunch or dinner.
Their Christmas buffet in Las Vegas is one of the best, and it runs pretty much all day (from noon until 9pm).
You'll find all the classic buffet items being served on Christmas Day (don't worry – you'll still be able to get some crab legs!) but you'll also find some delicious festive treats being served too. Overall, I think it's a really great balance of classic menu items, and festive delights!
Of course, once you've finished eating at the Bellagio, you could take a walk over to the Bellagio Conservatory – which will be decorated for the festive season! It's a gorgeous place in Las Vegas to visit on Christmas Day.
And take in those famous fountains too – obviously! Watching them dance to Christmas music has to be one of the my favorite things in Las Vegas at Christmas time!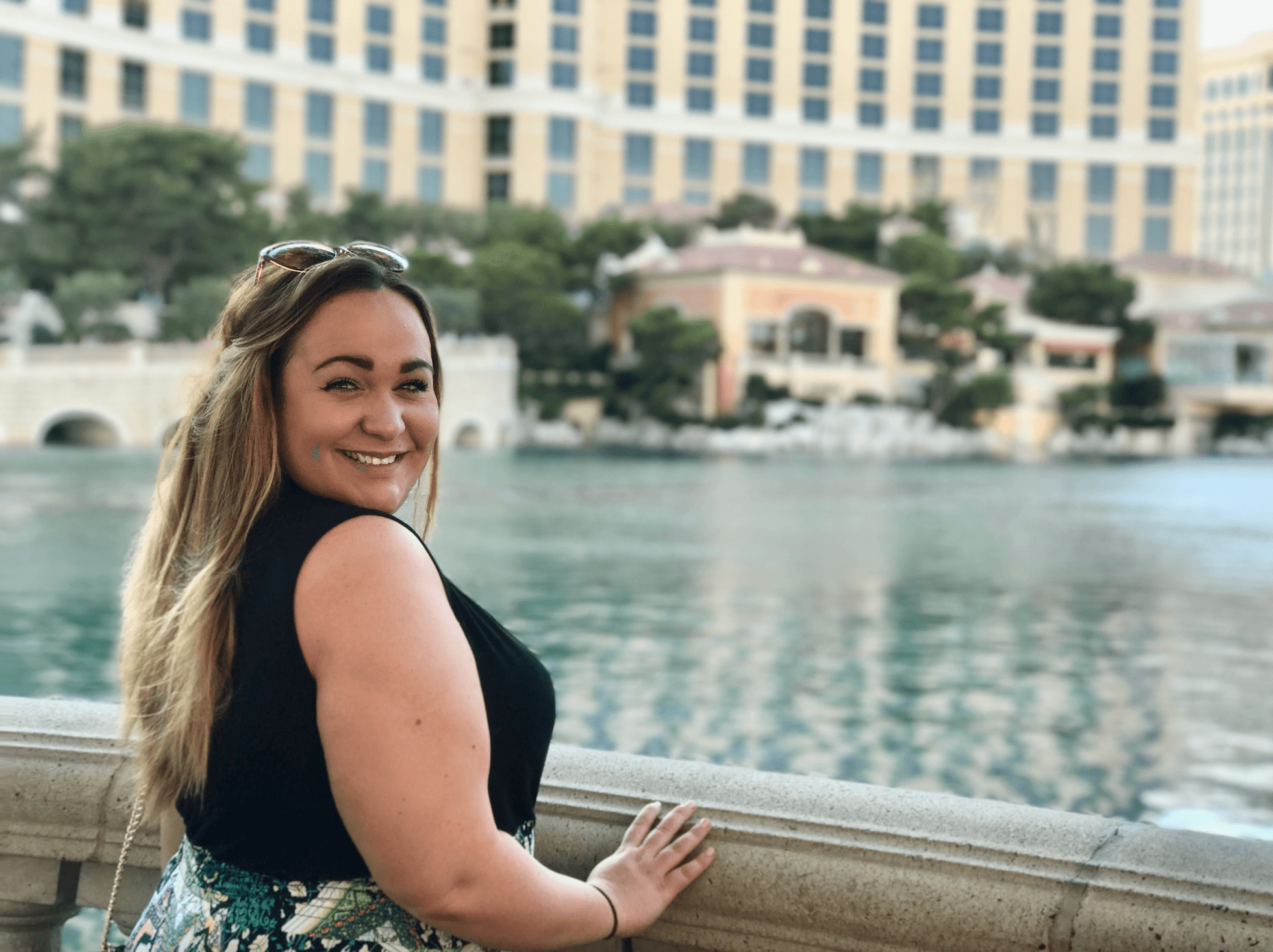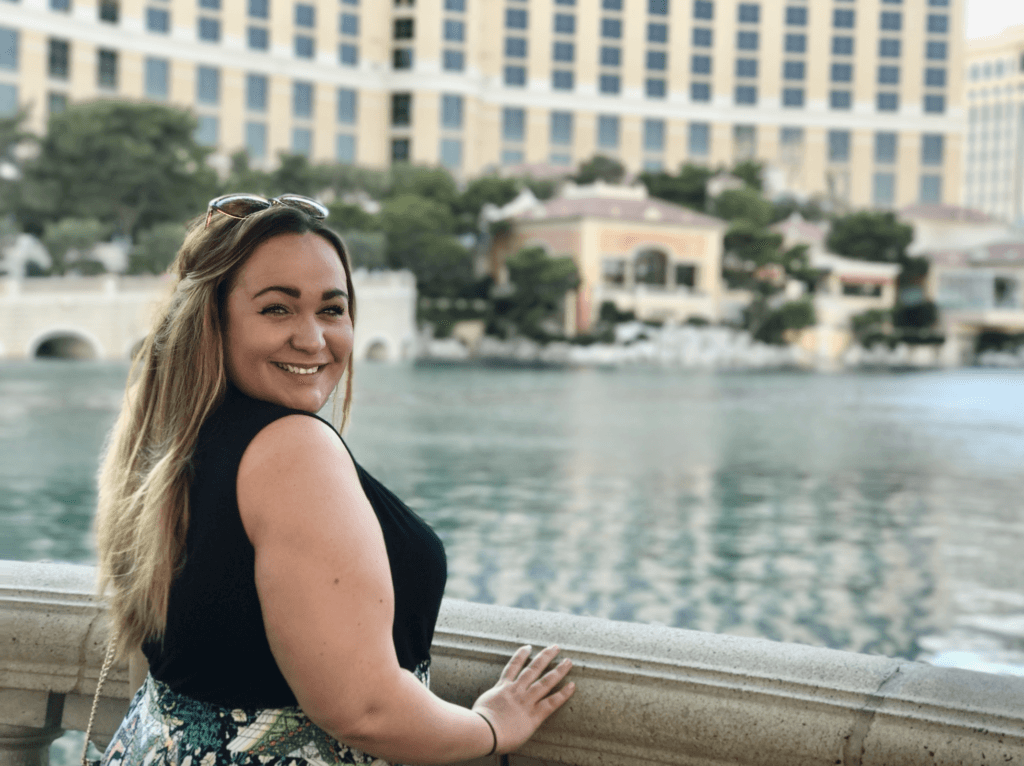 ---
Market Place Buffet
Approx pricing: $49.99 per person
Located inside the Rampart Casino
Market Place Buffet is a more budget-friendly option for a Christmas Day buffet in Las Vegas – so it's a great option if you're looking for an indulgent Christmas buffet, that's a little bit more friendly on the purse-strings.
Market Place buffet is also located off the Strip – so I find that it's always a little less crowded too – with much less queuing.
If you want to eat earlier in the day, then this is also a great choice for you. They do a Christmas brunch buffet in the morning here (until 2pm) which includes delicious foodie finds such as cinnamon swirl pancakes (yum!).
For their Christmas buffet over lunch and dinner (from 2pm – 8pm) you'll find holiday specials like roasted meats and festive desserts, but also some Market Place classic likes Korean short ribs, and green lip mussels.
---
The Buffet at Wynn Las Vegas
Approx pricing: $79.99 per person
Located inside the Wynn Hotel
The Buffet at Wynn Las Vegas is another luxurious buffet choice located in the heart of the Las Vegas strip.
I've dined at the Wynn Buffet many times over the years, and I absolutely love it. From the beautiful decor and dining room, to the tasty gourmet food – it's a winning choice.
This Christmas Day buffet in Las Vegas is open from 1 pm to 9 pm, and it's known for having big queues – so if you can reserve a spot ahead of time – I would certainly recommend it!
But what should you expect in terms of food? Well, the food here is beautifully put together, and on Christmas Day, you'll find some absolutely delicious festive foods being served up.
From pepper-crusted beef tenderloin, to fresh, juicy seafood (yes, you'll get crab legs here too!), and even pot pies and stews. And don't even get me started on the desserts, which are certainly the star of the show!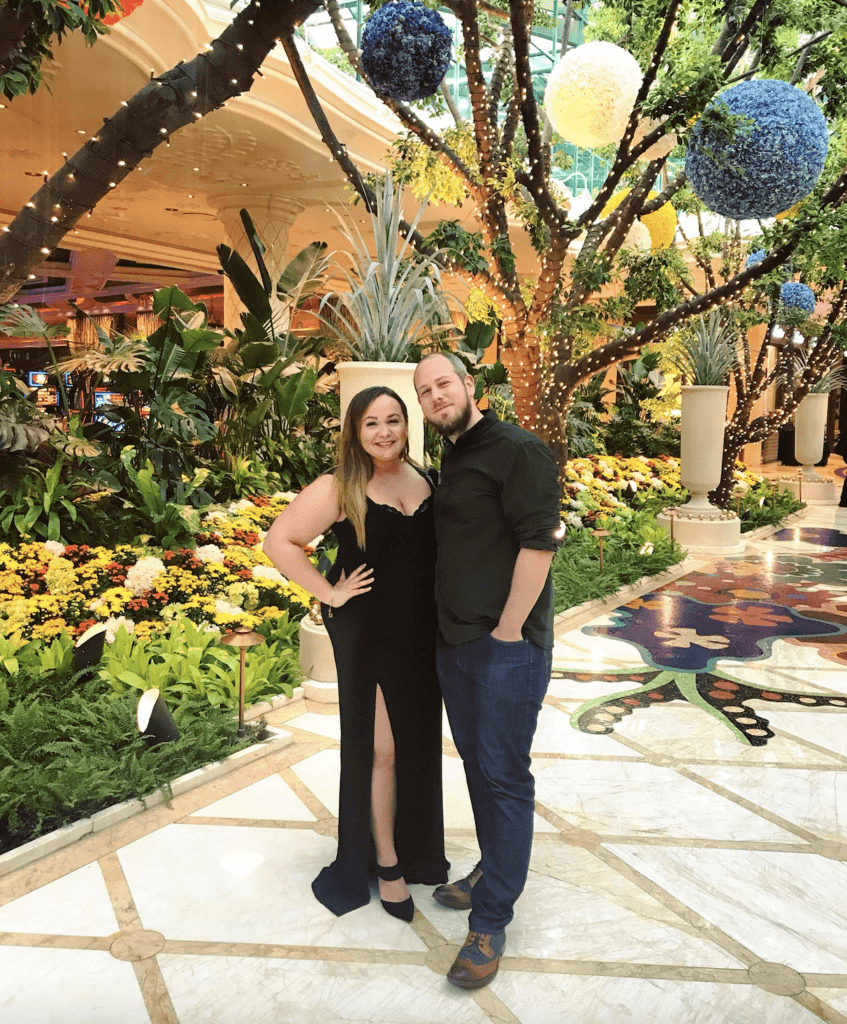 ---
A.Y.C.E Buffet
Another budget-friendly option for a Christmas Day buffet in Las Vegas, is the wonderful A.Y.C.E Buffet at the Palms Casino.
This is a great choice for evening diners, as it's open from 5pm to 9 pm – and as one of the best buffet in the city – you know you'll be getting some great food here too.
Their Christmas Day buffet feast is packed full of seafood, ahi poke, prawns, mussels, prime rib, roasted ham, roasted turkey and beef brisket. Oh, and all the trimmings too – such as cranberry sauce and gravy.
It's a really wonderful choice for a Christmas Day buffet in Las Vegas, and it's a little more affordable than some of the central option too. Double win!
---
Bacchanal Buffet
Approx pricing: $80 per person
Located inside Caesar's Palace
The recently renovated Bacchanal Buffet at Caesar's Palace is another wonderful pick for Christmas Day buffets in Las Vegas.
The Bacchanal Buffet in Las Vegas transforms into a culinary wonderland on Christmas Day, offering an unforgettable holiday dining experience.
This iconic Las Vegas buffet celebrates the season with an extravagant spread of festive delights. Guests are treated to a cornucopia of gourmet dishes, ranging from succulent roasted meats to delectable seafood, accompanied by a dazzling array of holiday-inspired sides and desserts.
The Bacchanal Buffet's elegant and spacious setting provides the perfect backdrop for a joyful Christmas feast, and the talented chefs behind the scenes ensure that every dish is prepared with the utmost care and creativity.
It's the ideal destination for those looking to savor the flavors of the season while indulging in the extravagance of Las Vegas on this special day.
---
Garden Buffet at South Point
Approx pricing: $30.95
Located inside: South Point Casino
The Garden Buffet at South Point offers the most value-for-money options for Christmas Day buffets in Las Vegas.
This is by far the most affordable buffet option for Christmas Day in Vegas, and it's priced at a super reasonable $30.95. Even less if you have a club card with them!
At the food stations, you'll find turkey with all the trimmings, and slow roasted prime rib too. They also have a salad bar, and lots of different accompaniments.
For example, there is lemon-peppered chicken, pecan roasted salmon, pork cutlets, bourbon glazed smoked ham, and golden fried shrimp.
Seriously, this is such a great buffet for the low price, I think you'll love it if you're on a budget.
---
Bonus suggestion: Four Seasons Christmas Day Feast
Approx pricing: $105 per person
Located inside the Four Seasons
If the idea of queuing for a buffet feels a little too much for Christmas Day in Las Vegas, then I wanted to give you a bonus suggestion that can be reserved in advance.
The Four Seasons put on a four-course prix fixe Christmas feast on December 25th – and it's a fantastic alternative to the Las vegas Christmas Day buffets.
You'll pay $105 per person (plus tax) and you'll get four courses of festive feasting! The first course is a Bisque, featuring buttered leeks, winter truffle, and chive blossom. The second course is oven roasted king salmon. The thrid course is slow braised veal, and the final course is a delicious chocolate sponge.
Supplementary Wine Pairing is also available for an extra $70 per person!
---
Helpful map!
Here's a helpful map of all the Christmas Day buffets in Las Vegas…
---