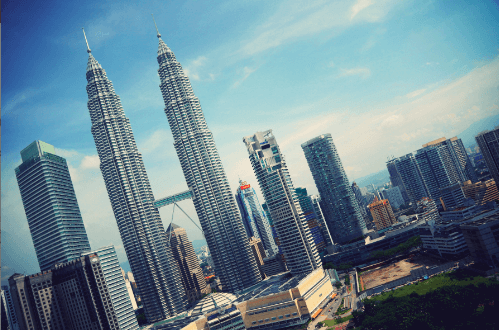 For our two nights in Kuala Lumpur, we wanted to book something with an incredible view of the Petronas Towers, and something that was a bit of a treat. We were only going to be there a couple of nights, so wanted to make the most of it by stopping somewhere close to the towers (KL's main attraction) and pretty nice to spend some down-time in. I'd seen reviews for the Traders Hotel, Kuala Lumpur on Asia Rooms as a friend of ours recommended it to us, and they all seemed glowing – so that's what we went for.
I can honestly say, right now (if you can't be bothered to read the rest of this review) that this is one of the best hotels I have ever stayed in. Full stop. 
We opted for a Club Room, meaning that for the 3 days we were there, we got Breakfast, Afternoon Tea, Evening Cocktails, and all-day drinks included in the price. A price (which, in case you were wondering) wasn't at all ridiculously high. In fact, after coming from expensive Australia and Singapore – the price seemed cheap in comparison. But I guess everything in context. Still, if you're looking for bang for your buck – this place doesn't disappoint. It absolutely delivers.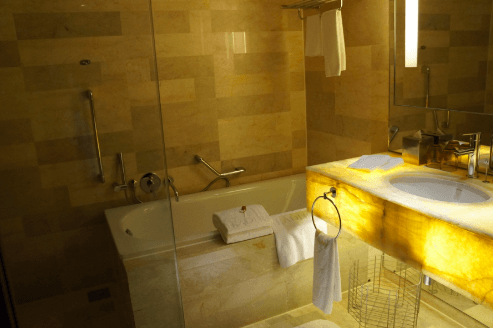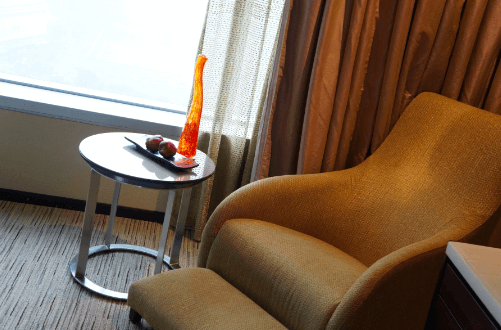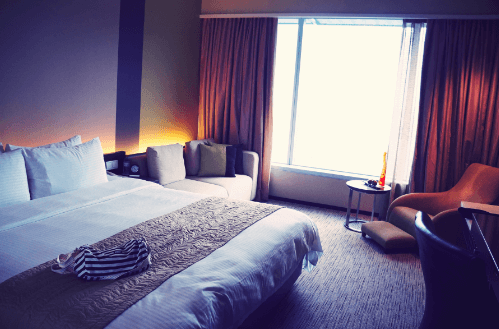 The room was spacious, modern and had everything you could possibly need. Including a lollypop on the bathroom towels. For when you get hungry in the shower (it happens apparently, Joey from Friends kept a meatball sub in his).
The biggest wow-factor though was the view. The photo at the top of the page was taken from our room, as was the one below. It's funny – we did go up to their roof-top bar to enjoy drinks one night (coincidentally, the bar was really nice, no surprise there) but the view was better from our room, as we had such big windows in the room, and didn't have to look over people's heads to see it. Which is saying something. Basically the views are good everywhere in this hotel.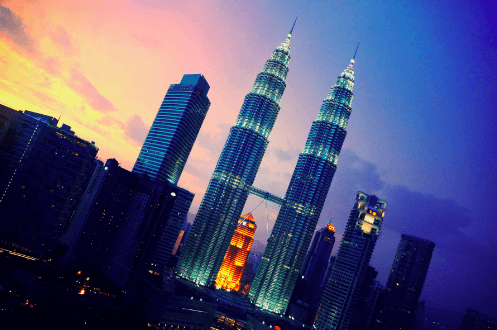 All the food we had was great, both as part of our club-deal and the hotel restaurants in general. And the service was incredible too. Such friendly staff and such high standards of service – we couldn't have asked for much more.
And that's about all I have to say. Really – when a hotel goes above and beyond this much, it's actually hard to write about it. We had no negatives. None. At all. Which I hope speaks for itself and means I don't have to waffle on needlessly, because there really isn't anything else I need to say other than that! Perfect in everyway. Kuala Lumpur's hotel version of Mary Poppins. 🙂