If you're looking for information about the beautiful Red Rock Canyon, then keep reading!
I'm a regular visitor to Las Vegas, and (after all these years of visiting) I've done most of the city's 'big attractions' and 'touristy must-do' activities.
Red Rock Canyon… Is one of my favorites.
There are some days in Vegas though, where you just want to escape the city, and get a little nature and fresh air. On those days, Red Rock Canyon is a perfect solution.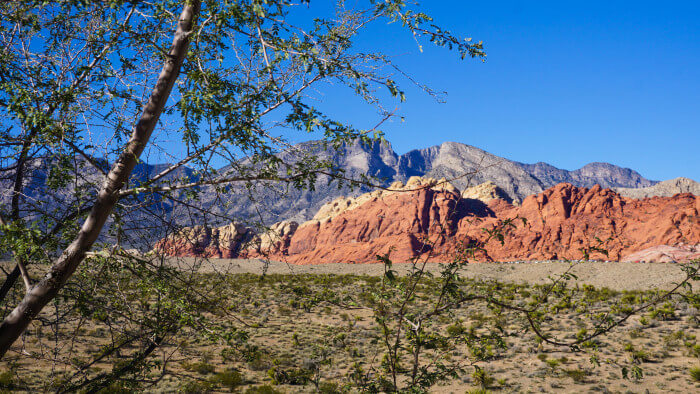 It's one of my absolute favorite places in the city, and it's so easy to reach. There are a few important reasons why Red Rock is so amazing for visitors to Las Vegas:
Unlike the Grand Canyon (which is a few hours away) Red Rock Canyon National Conservation Area is only 30-45 minutes drive from the city center.
Red Rock Canyon is easy to see in one day, and many of walking areas are great for beginners.
You could rent a car and drive here yourself! It's super easy, and not a challenging drive at all.
It's beautiful! It's a stunning natural area, and feels so different to the city center.
Important to know: There is now public transportation or shuttle from Las Vegas to Red Rock Canyon. Most visitors drive themselves or rent a vehicle. Another option is to get a tour to the area.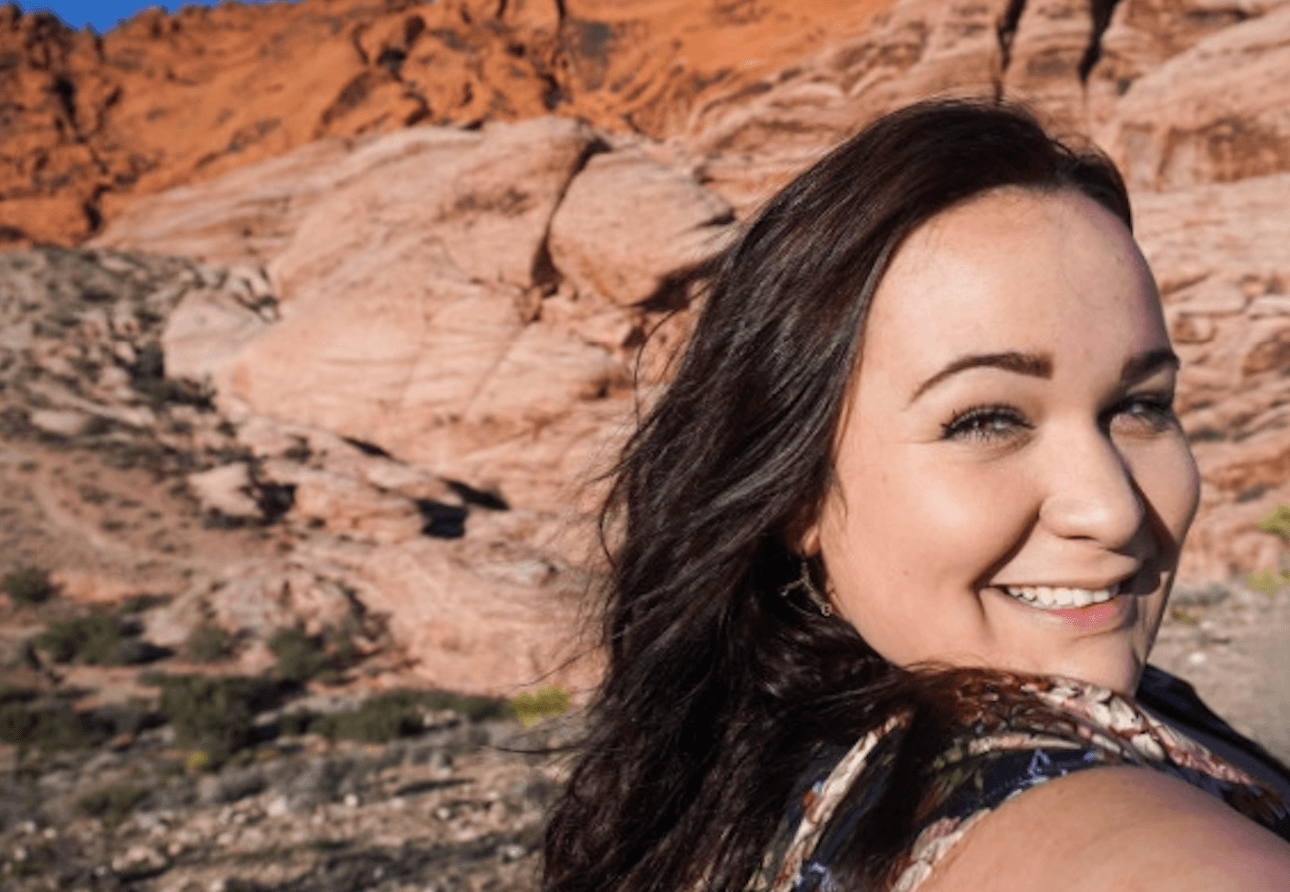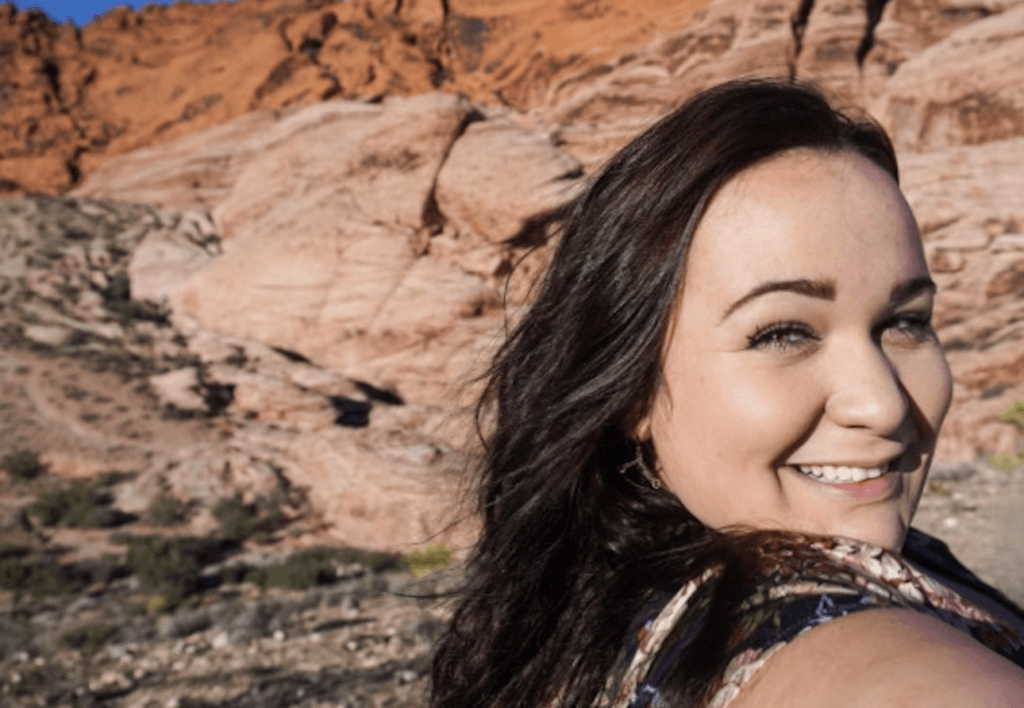 ---
Helpful information about Red Rock Canyon
Below you'll find all the helpful information for your trip to Red Rock Canyon.
Website: www.redrockcanyonlv.org
Address for Visitor's Center: 1000 Scenic Loop Dr, Las Vegas, NV 89161, United States
Phone for Visitor's Center: +1 702-515-5350
Directions and time: 21 minutes drive (19.1 mi) via Co Rd 215 W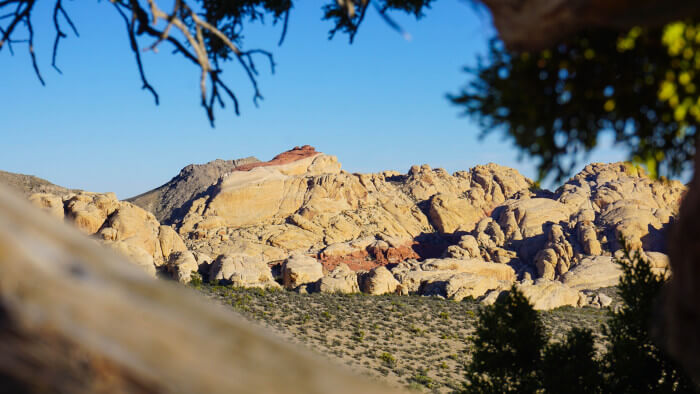 ---
A Google Map of important / helpful areas in Red Rock Canyon
On the Google Map below, you'll find all the important areas around Red Rock Canyon. Including the visitor's center, the car park, the closest camp ground, and even the local hikes and trails.
---
What tour groups do you recommend?
In the past, I have driven myself to Red Rock Canyon and also got a tour company.
The tour company I booked our trip with was called Pink Adventure Tours, who are my favorite tour company in Vegas.
I've also toured around the Grand Canyon with this company and always have the best time. Genuinely, I think they're one of the best tour groups in Las Vegas.
Here are some reasons I love them:
Spacious (and very comfortable) vehicles
The pink jeeps are fun, and unique. Not just a boring big coach!
The staff and guides love their jobs and are super friendly.
The groups are small, which means you get more time in places, better routes and more information.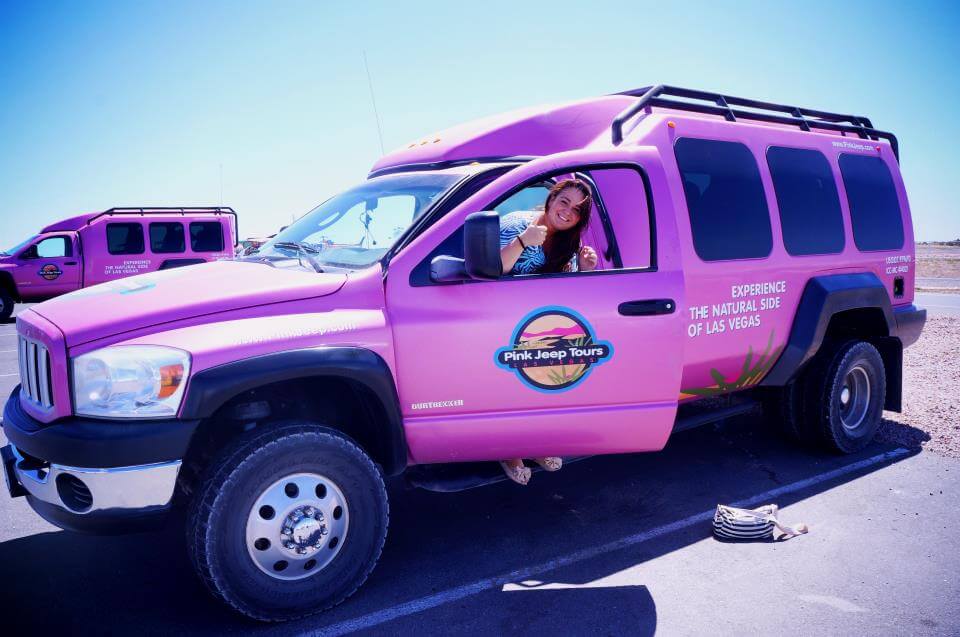 ---
How long do I need to see the Red Rock Canyon?
One of the great things about visiting Red Rock Canyon is how easy it is to visit. And how quick you can get there!
It literally only takes 30 minutes to get out to the Red Rock Canyon National Conservation Area from a central Las Vegas Hotel. Because the transit time is so short, you can enjoy it more once you're there.
If you're just planning to drive to the park yourself, and just do the driving loop around the park then about 4 hours should be fine. Within that time, you'll have plenty of chance to stop at various points for photos, and grab some lunch too.
If you want to add on any hikes or walking – then just add on the recommended time frame for that particular route. Some take an hour or so, some much longer.
If you're taking a tour bus, or doing a tour, then you'll find that most tours take around 4-5 hours too. You may take more time to shuttle everyone around their Las Vegas hotels at the start and end though.
---
Are there any hotels near Red Rock Canyon?
If you want to spend more than a day in Red Rock Canyon, then I recommend stopping at the Red Rock Casino Resort and Spa.
From this resort, you're only a 5-minute drive from the entrance to Red Rock Canyon, making it so much easier to explore and make the most of it.
Red Rock Casino Resort and Spa is also a fantastic Las Vegas resort (and one of my favorites!). It has all the amenities you'd expect from a strip hotel (like a big casino, lots of entertainment, and plenty of eateries) but it's out of the chaos of the Strip of Downtown.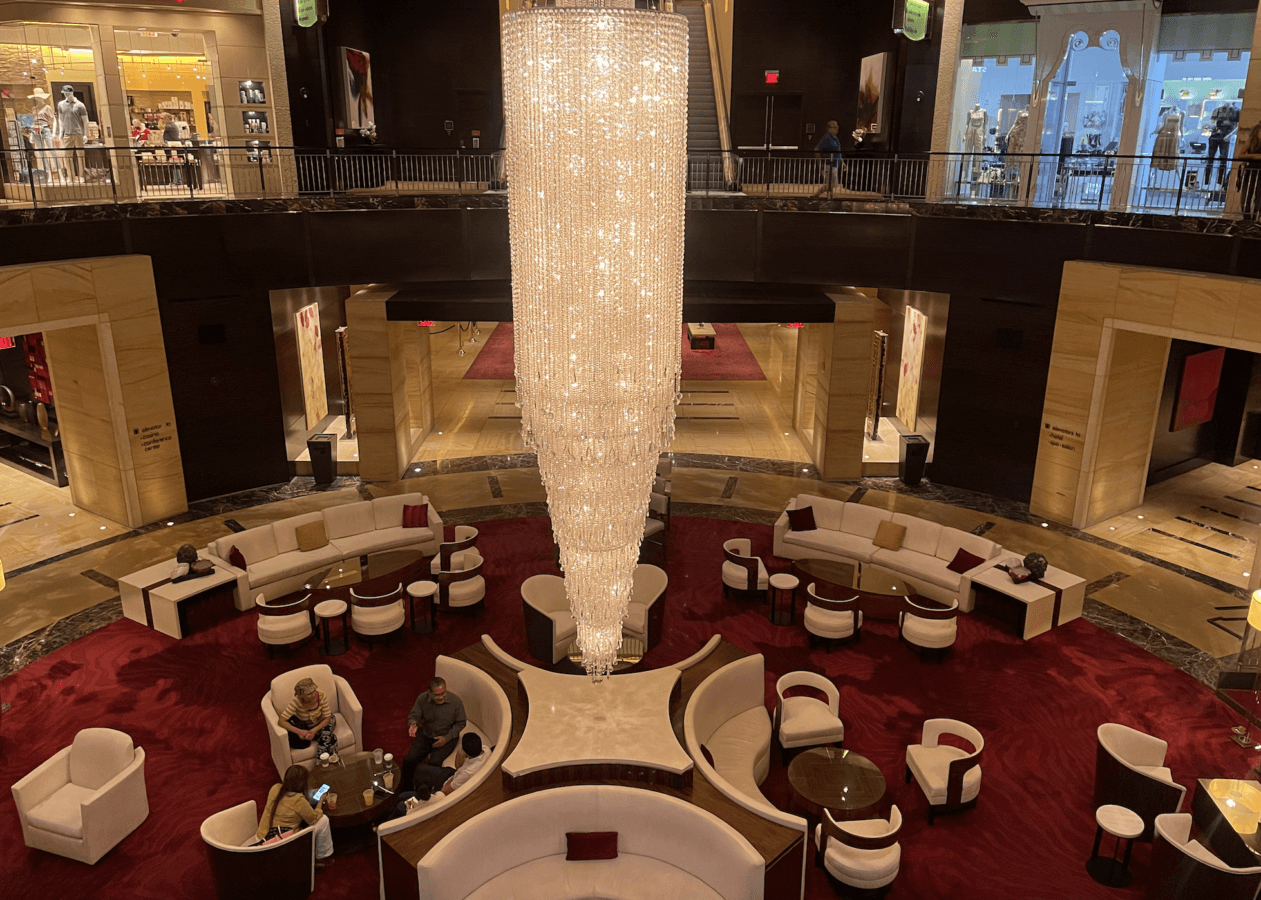 (A photo of the Red Rock Casino lobby, taken from my most recent visit).
---
What is there to see in Red Rock Canyon National Conservation Area?
Red Rock Canyon isn't like The Grand Canyon (it's neighbor!). There aren't quite as many 'landmarks', cafes, official viewpoints, etc.
The most famous part of the Red Rock Canyon National Conservation Area are the famous red colored rock formations.
These famous red rocks have been featured in many movies and TV shows (rightly so!) and they're really something to see. Here are a few of the famous movie and TV appearances:
Jurassic Park (1993)
The Scorpion King (2002)
Star Trek IV: The Voyage Home (1986)
Star Wars Episode VI: Return of the Jedi (1983)
Ghostbusters: Afterlife (2021)
Holes (2003) …
Wagon Train (1957–1965)
Lost in Space (1965–1968)
The Ten Commandments (1956)
Battlestar Galactica (1978–1979)
As you can see from the list above, this part of Las Vegas has a really 'other-worldly' atmosphere and appearance, so it's super popular in sci-fi films and space genres.
Most tours will stop in this part of the park, and you can climb down to some great views and photo opportunities. If you're driving yourself, don't worry – it's well-signposted and you won't miss it!
Some other things you can explore and do in Red Rock Canyon, include the following:
Hiking and Nature Walks
Explore the numerous hiking trails of varying difficulty levels in Red Rock Canyon.
You'll get to enjoy some amazing views on these trails and hikes, and see lots of stunning rock formations, desert landscapes, and unique flora and fauna.
Some of the most popular hikes include; Calico Tanks, Ice Box Canyon, and Lost Creek Canyon.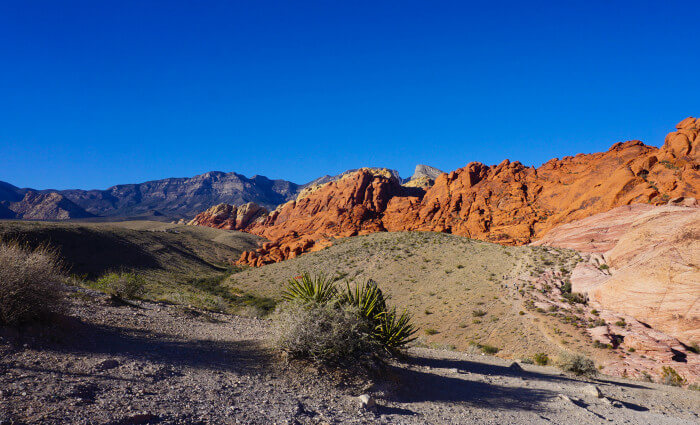 Rock Climbing
Rock climbing is another really popular activity in Red Rock Canyon. But it's something you should only do if you have the experience.
Red Rock Canyon is a renowned rock climbing destination, attracting climbers from around the world, and there is a great community for it there!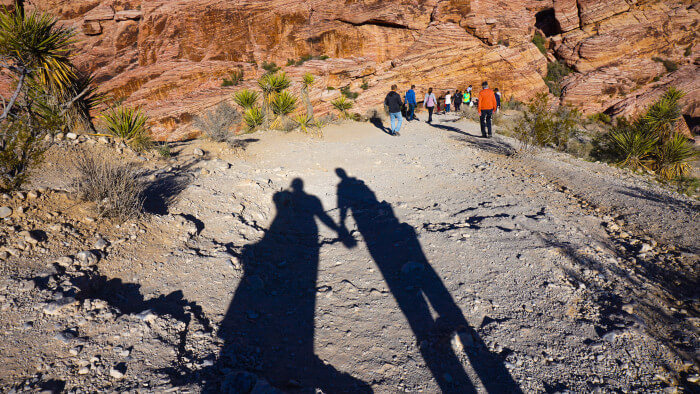 Photography
If you're into photography, then there are so many beautiful photo spots in Red Rock Canyon.
So please, whatever you do, don't forget your camera! Trust me! The stunning rock formations, and the varying light throughout the day, all lead to stunning vistas to photograph.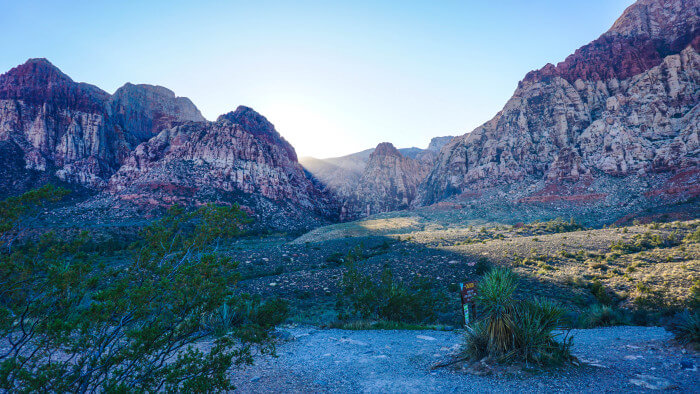 Wildlife Viewing
Spotting the local wildlife is another lovely way to spend time in Red Rock Canyon.
Watch for diverse wildlife in the area, because there are plenty to see. This includes bighorn sheep, desert tortoises, rabbits, and various bird species.
Bring binoculars to enhance your wildlife-watching experience if you really want to dive-into the wildlife-watching.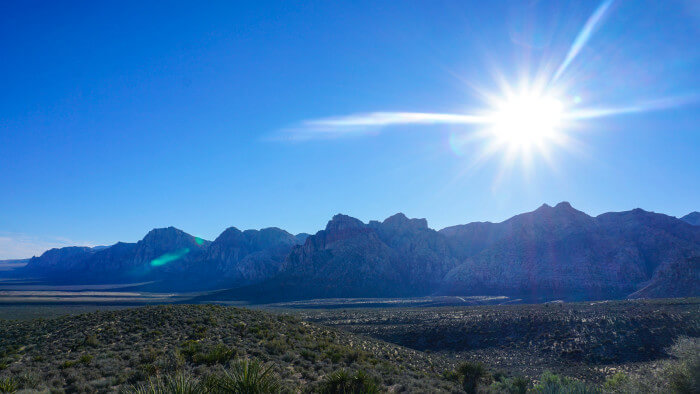 Horseback Riding
Horseback riding is another beautiful way to see the Canyon. It's a slower way to soak in all the wildlife and a beautiful way to see the serene landscapes.
Embarking on a guided horseback ride is the best way to do this, and having a guide will ensure you see all the best bits too.
Find a Joshua Tree
Joshua Trees are a lovely part of Red Rock Canyon, and have their own history in the area! I definitely recommend seeking one out and learning more about them!
Tip: Before visiting, you should know that the National Conservation Area works in a one-way road, so you enter in one place and exit in another.
This means you can drive it yourself, but it also means you have to leave time to drive the whole way around if you plan on visiting. I kind of loved this park design, as it means the road isn't congested, and you get to see everything.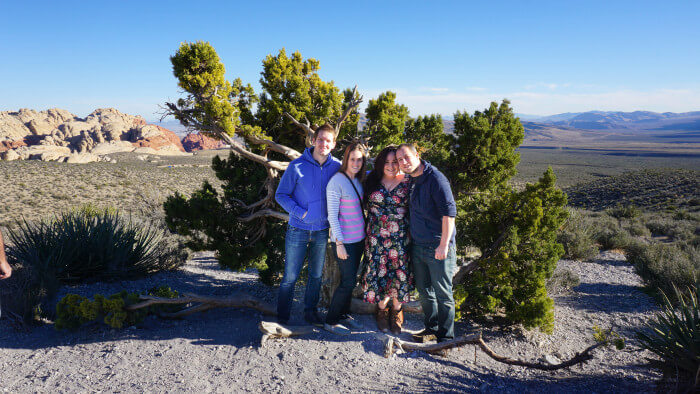 ---
Before you go: Remeber to respect the environment and wildlife
While exploring the beauty of Red Rock Canyon, it's vital to respect the natural environment and wildlife.
Stay on designated trails to avoid damaging fragile ecosystems, refrain from picking plants or disturbing animals, and carry out any trash you may have.
Being a responsible visitor ensures the preservation of this stunning landscape for future generations to enjoy.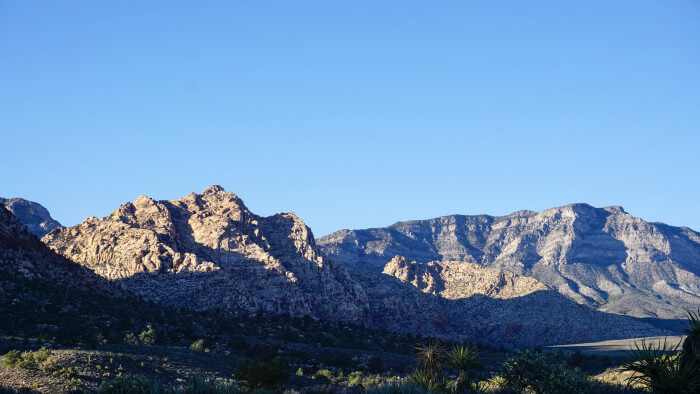 ---
Stay Hydrated and Pack Essentials
Hiking in the desert can be demanding, especially in the dry, arid climate of Red Rock Canyon. Bring plenty of water to stay hydrated, and pack essentials such as snacks, a first-aid kit, a hat, sunglasses, and sturdy hiking shoes.
---
Arrive Early to Beat the Crowds
Red Rock Canyon is a popular destination, particularly during weekends and holidays. Arriving early in the morning allows you to beat the crowds and have a more peaceful experience amidst the stunning scenery.
The lighting is also softer during the early hours, making it ideal for photography.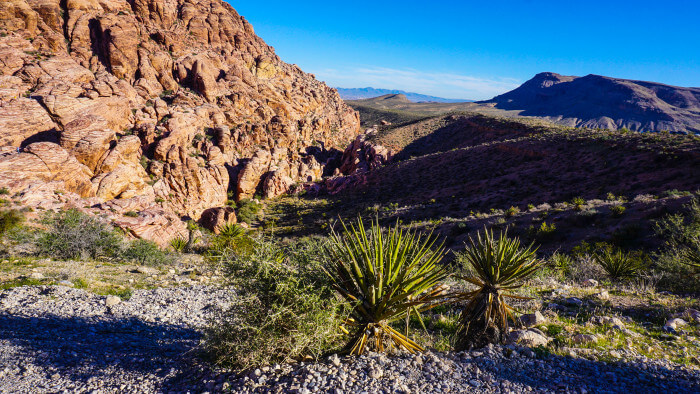 If you have any questions about visiting the Red Rock Canyon National Conservation Area, don't hesitate to drop me an email!