I've found that usually, when I visit somewhere new,  it's the personal recommendations that always turn out to be the best fun or the most enjoyable. In fact, when we were travelling, some of our friends recommended some truly awesome things – that we otherwise would never have even heard about. So with that, here are my personal recommendations for NYC….
1. Visit Katz Deli (maybe twice?)
Originally made famous by it's starring role in When Harry Met Sally, this is our new favourite sandwich shop that we discovered on our most recent visit to NYC a couple of months ago. Oh my gosh, if you like sandwiches and you like meat – this place is going to be your idea of heaven. The portions are HUGE and the food is amazing, but honestly it's worth going here just for the experience. If you really want to throw yourself in the NYC-locals-deep-end, visit at lunch time like we did. You'll be dining with people who've been eating there for years. Love it. Go once for sure. Go twice if you can handle it!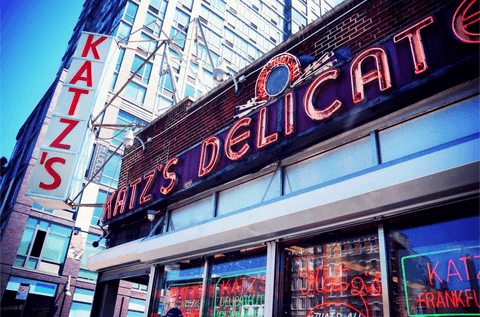 2. Get completely lost
Some of the best times I've had in NYC is when we haven't been looking for anything. Pad and I love to just walk when we visit new places – and NYC is the perfect place to get lost in. Take a stroll and put away your map for a few hours. You never know what you might find.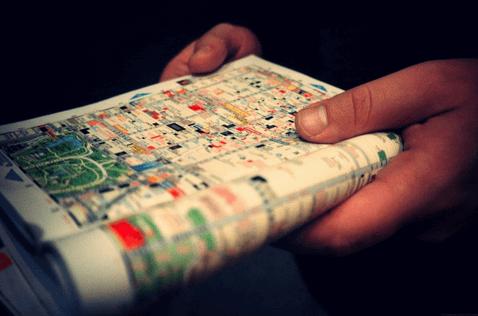 3. Sit on the red steps in Times Square
I know most local New Yorkers would tell you to avoid Times Square, but both Pad and I love it there. I don't particularly rate walking through it (it's far too busy), but I love sitting on the famous red steps with a coffee, just people watching. Pad and I would just sit there, making up stories for people walking past. Weird? Probably. Entertaining? Definitely.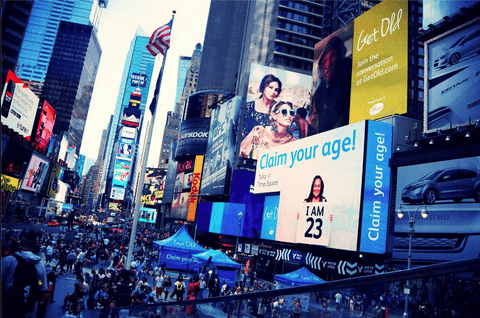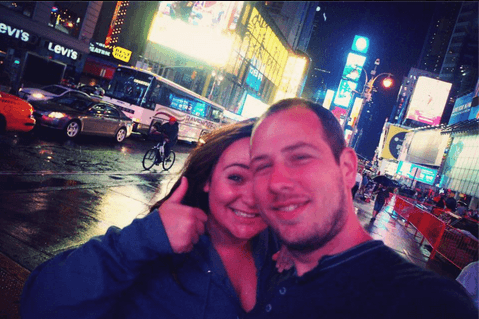 4. Waste away the hours in Central Park
On a summers day there is no where more lovely than central park, I could spent my entire time there if there wasn't so much more to do. Make sure you allocate at least a day of your trip to central park though – it's huge and it's not the kind of place where a ten minute walk will suffice. Take your time, enjoy lunch on the meadows, play frisbee, eat an ice-cream as it melts down your wrist (true story, very sticky) and just enjoy walking around this beautiful part of the city.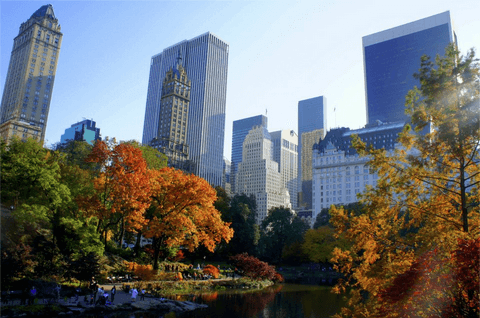 5. Take an open bus tour
So this is totally cliched and such a touristy thing to do – but what's the harm. We had this incredible bus tour in NYC last time we were there, who was just (probably) the most hilarious person ever. As we drove up next to another open air tour bus, he told us all to look scared and frightened and he would pretend to yell abuse at all of us from the front of the bus. Needless to say we all played along, and it was absolutely hilarious looking at their faces as they pulled up next to us. Who knows what they thought. It's also a great place to see parts of the city you might not otherwise have seen.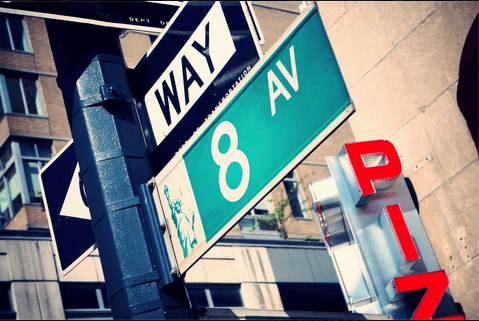 6. Walk across the Brooklyn Bridge
Stunning views. Iconic landmark. A million photo opportunities. This is one of my favourite things to do in the whole world – not just in NYC.
7. Dine out at Quality Meats
Quality Meats is a pretty fantastic restaurant just near central park. You'll need to book in advance because it gets busy – and it's a bit of a 'treat' because it's not exactly cheap…. but it's totally worth it. Make sure you get a steak. And enjoy!
8. Watch the sunset from the Rockefeller Centre's 'Top of the Rock'
A lot fo people opt for The Empire State when they visit NYC, but personally (and I've done both) I'd always choose The Rockefeller Centre instead. You'll get much nicer views from The Top of the Rock because you get to see the Empire State as part of your view. Go there just before sunset and stay up until the sun goes down – it's something pretty special to watch and pretty unforgettable.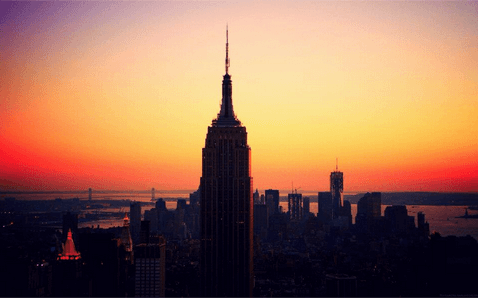 9. Take the Staten Island Ferry
Instead of booking a private tour boat around and near The Statue of Liberty, you can get the Staten Island Ferry over to Staten Island for free – and get some pretty fantastic views of it that way instead. It's a commuting boat so you'll want to avoid it during the early morning and early evening, but during the day time or evening it's a great thing to do. AND FREE!!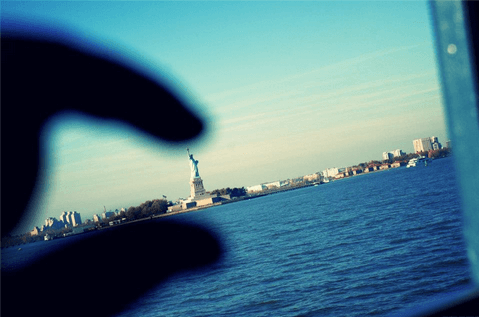 10. Explore the local neighbourhoods
Greenwich Village is beautiful in NYC and is beautiful to look around. In fact, there are so many little neighbourhoods like this in NYC so make sure you get out and explore them. Brooklyn is pretty awesome too – so take the subway across and explore some of those gorgeous brownstone neighbourhoods too. In the more residential parts of the city, I could get lost in the elegance of the buildings, and I just love all the unique little features they seem to have.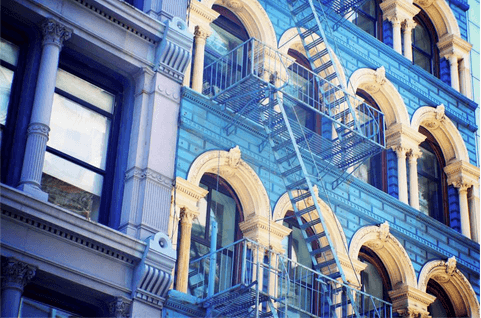 11. Eat some NYC pizza
At least once during your time in NYC, make sure you grab a slice from a local NYC pizza place. The pizza place opposite our last apartment made the best pizza ever (I'm a terrible travel blogger, because I've forgotten the name of it….!) and for $1 a slice you couldn't go wrong. The entire pizza were about the size of dustbin lids and only cost us $10. Not once did we finish a whole one. Not once. Awesome for breakfast the next morning though.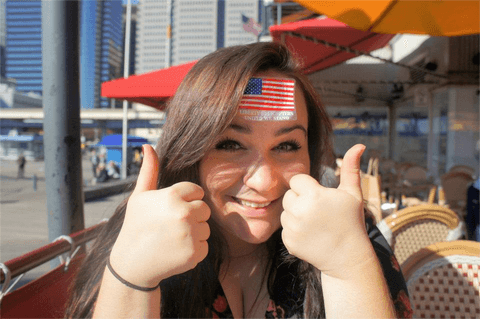 What would you recommend to others in NYC? Leave me some suggestions for my next trip 🙂