These photos are about 18 months old now – but I just love them so I wanted to put them on here. They were taken during our trip to NYC in November 2011, and I just love the autumn colours and gorgeous clear skies. It was a perfect New York autumn day, cold but not freezing – with little wind and clear skies. Actually, I've only ever been to NYC during October / November time – so it'll be interesting to see how the city changes in the summer – when we stay there in a few months. For once we might be able to actually sunbath in the park!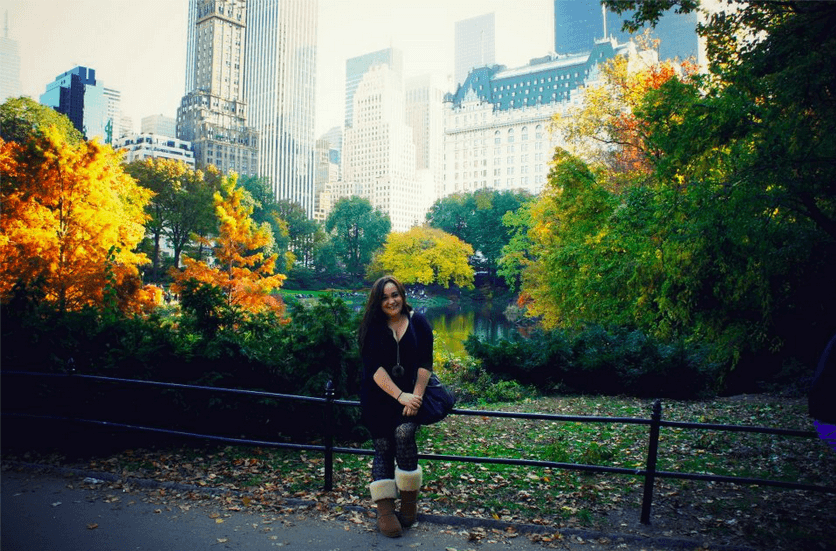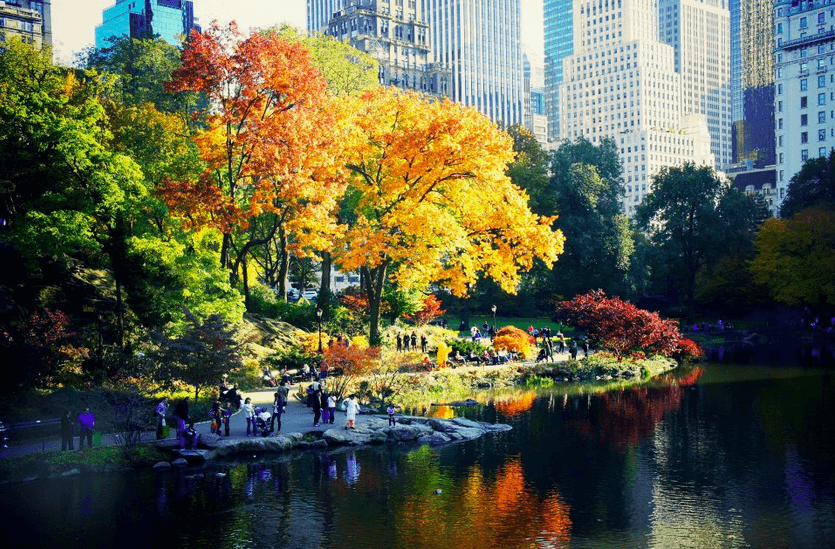 The spot above (and below) might be one of my favourites in the whole park. I love seeing the buildings in the background, and the reflection in the water and the gorgeous autumn colours of the trees too. It's hard to be in awe as you look at a view like that!
Don't ever go in the park without taking a carriage ride! It's relatively cheap (don't forget to include the drivers tip though in your price) and it lasts for about 20 minutes. You don't go through very far into the park, but it's still a lovely experience and one of the cute cliched touristy things you just have to do. Pad actually had an allergic reaction to the horse shortly after this photo was taken though – so he spent the rest of the day sneezing!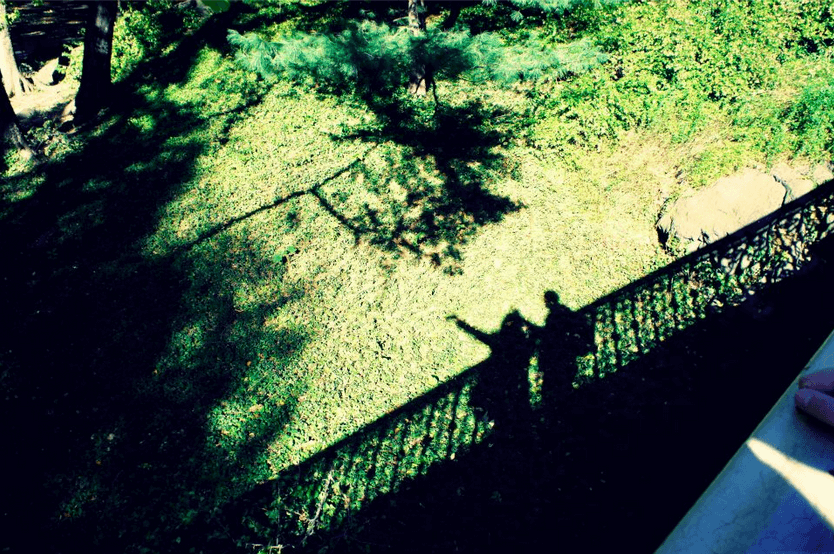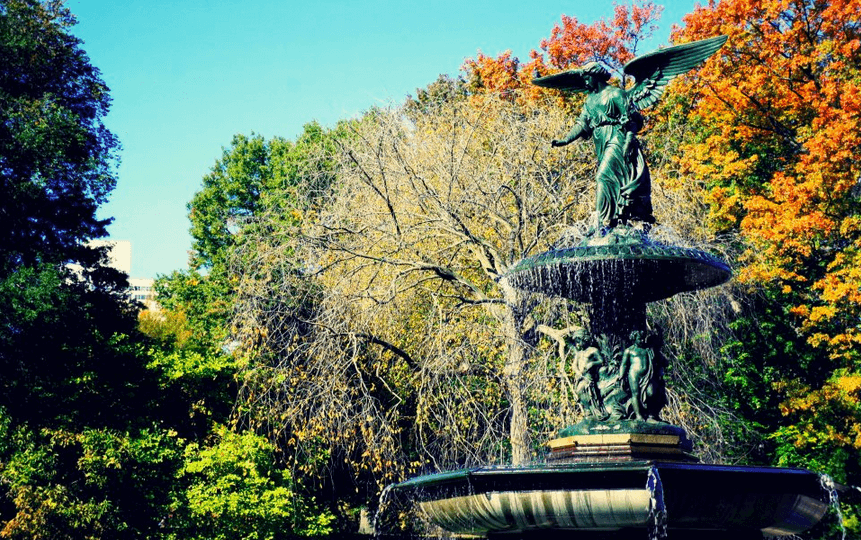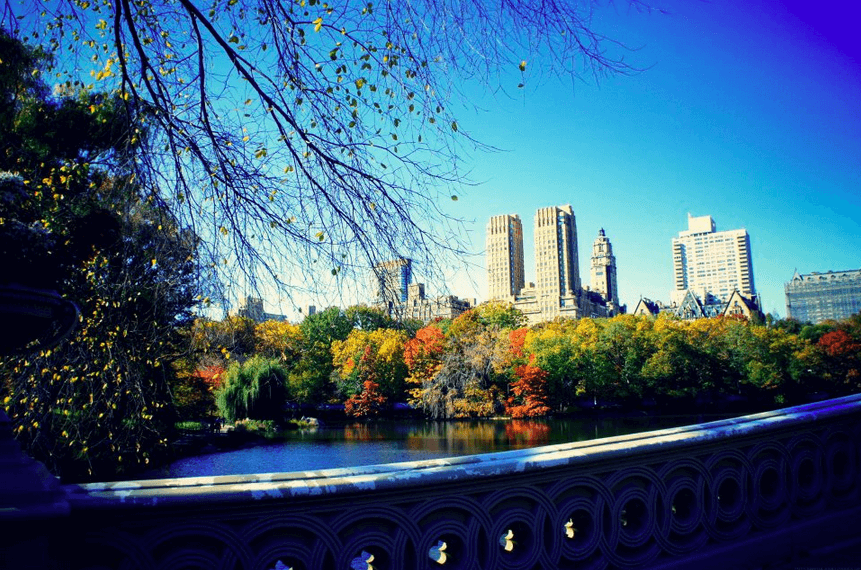 One of my absolute favourite photos ever, and definitely of this trip. I have this as my background image on my computer. It just reminds me of being happy in my favourite place.  Getting up that rock wasn't easy though – considering this park is surrounded by massive building and a completely urban landscape – you'd be surprised how wild the terrain inside the park can feel.