You'd never imagine that a small, tiny, alpine village in the remote country of New Zealand would be such an AWESOME place for food. Seriously.
Queenstown is the best place for food in the entire world. I lived there for 6 months – and in that time experienced the following things:
The best burger I've ever tasted, the best ribs I've ever tasted, the best sushi I've ever tasted, the best Chinese take-out I've ever ordered… the list goes on. If you're visiting Queenstown make sure you save money for dining out – because you're going to need it. There are so many incredible choices.
Here are my favourites….
Hands down, the best ribs I have ever had. With no exceptions. Flame have nailed it.
I would pay a huge amount of money to get some shipped over to the UK right now. Wouldn't that be something.
I don't care if you don't like ribs. If you go to Flame you should get them. Try them. And then eat your words as well as your meat. It will blow your mind. They also do amazing cocktails – because obviously you need something to wash down all the ribs and steak you've ordered. The portion sizes here are huge – but the quality isn't compromised by the size, which make it all the more enjoyable. If you do anything whilst you're in Queenstown – make it Flame.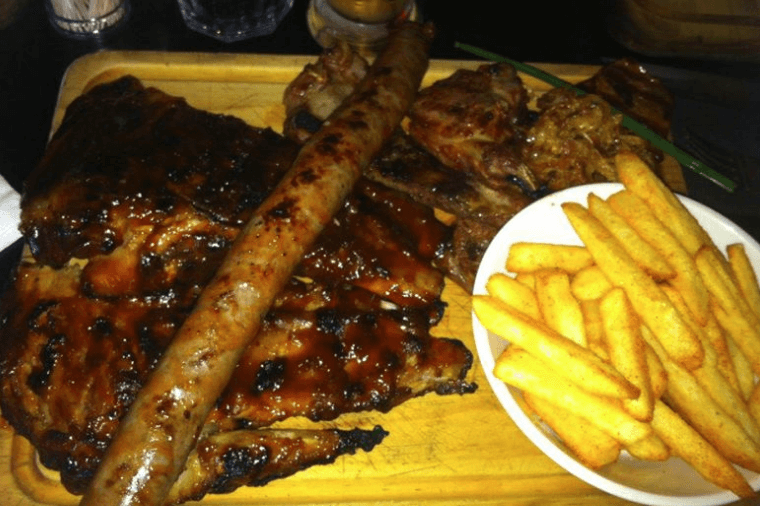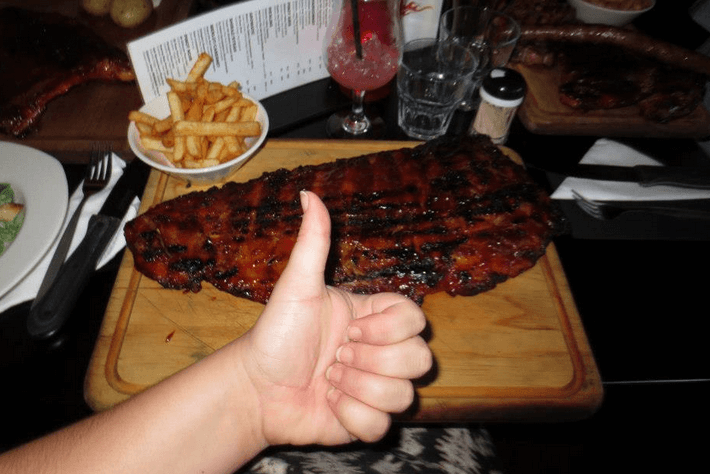 If you're heading to Queenstown you've probably already heard of Fergburger. It's like this urban myth. Travellers talk of a huge burger so juicy and so delicious you'd eat there every day if you could. Think I'm exaggerating? I'm not.
It's basically a take-out burger place (if you do manage to grab a seat – you're very lucky, as there aren't many) so it's perfect for a sunny day, when you can grab a  burger and go sit by the lake. The portions are also huge here – so unless you haven't eaten in weeks all you need to order is the burger… no chips necessary! My favourite was the CockadoodleOink – but in all truth you can't go wrong with anything on the menu. Except maybe the vegetarian options…. because then WHY!?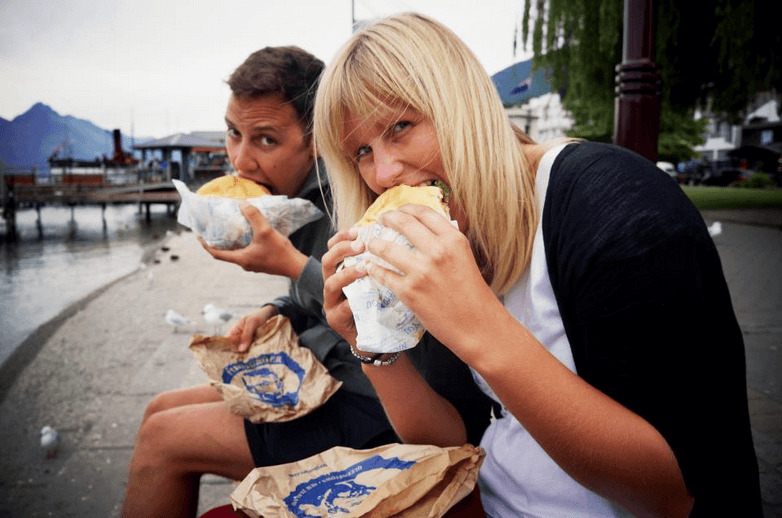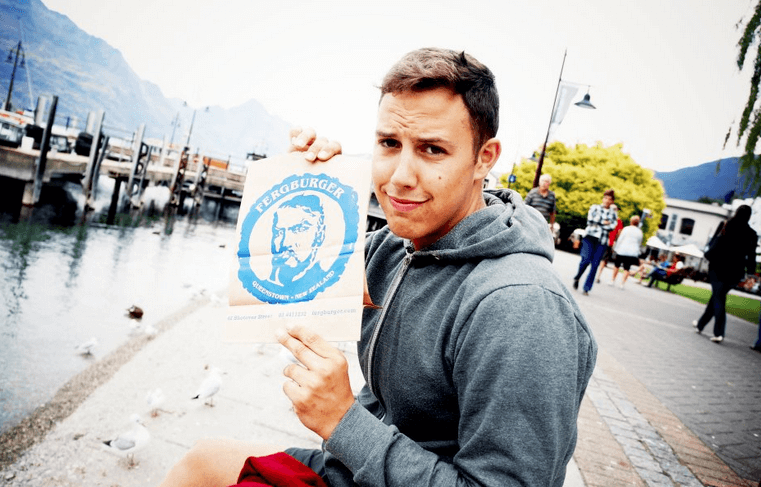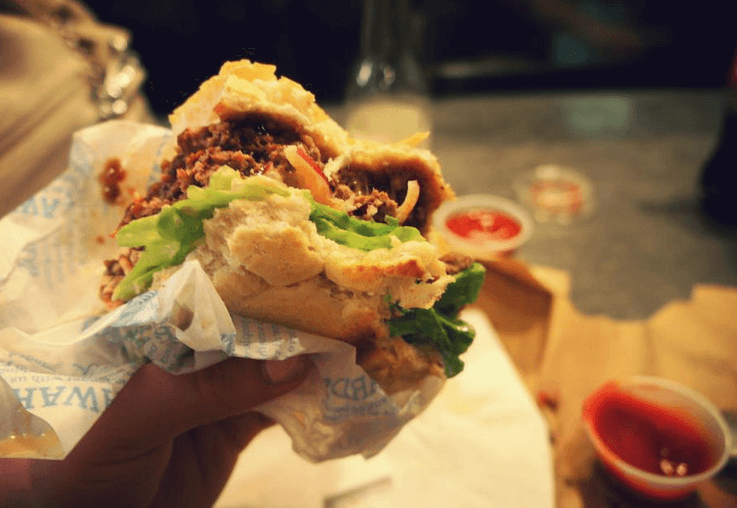 Chinese food is one of my favourite kinds – so I really wanted to track down a decent Chinese place in the first couple of weeks of living in QT. This is a great choice for dining in or dining out. Try the lemon chicken. YUM.
I'm pretty sure one of the first things you do when you move to a new place is order pizza take-out, right? So we were pretty chuffed when we stumbled upon Fat Badgers. Don't go to any other pizza place in town – because I've tried the rest and they don't even come close to Fat Badgers.
Fat Badgers is amazing. No, scrap that, IT'S THE BEST PIZZA YOU'LL EVER HAVE IN YOUR ENTIRE LIFE – so much good pizza yummyness. Get the Smokey Badger (personal favourite) and make sure you're hungry because these pizzzas are HUUUGGGGGEEEE.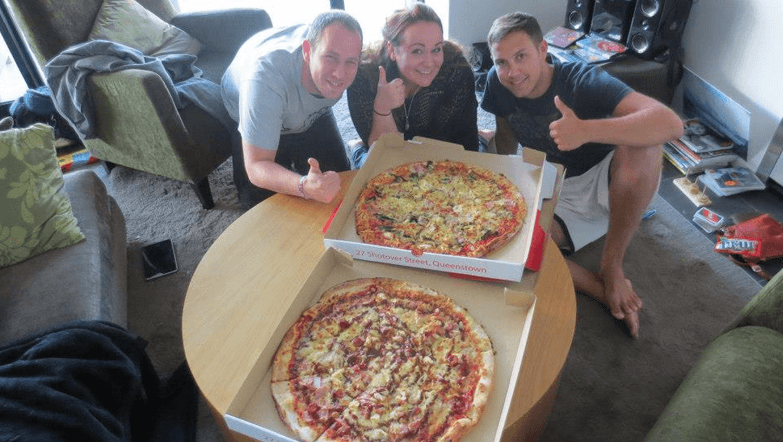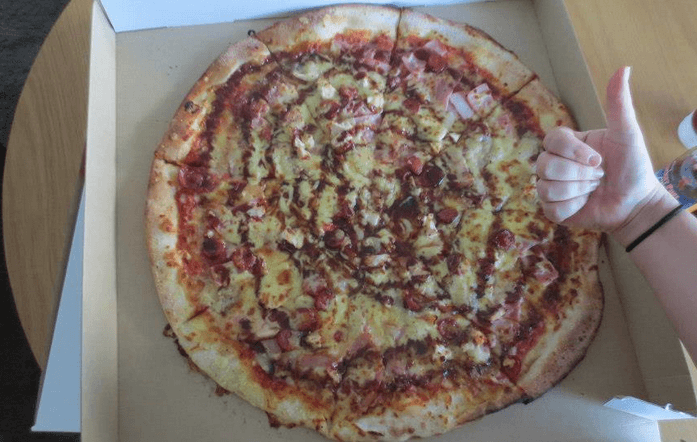 This place is great for those with a sweet tooth or a coffee habit – because you'd be beyond satisfied here. The do this amazing ice-cream (every flavour ever in the world) and also incredible sorbet too, the have the biggest range of home-made chocolate I've ever seen, and they also do good coffee. Oh, and there is free-wifi and it's right by the lake so the views are great.
The Sushi place on the Mall Highstreet
I went here at least 4 times a week when we lived there (probably more…) and it was awesome. If you like sushi you'll love it here. It's a tiny place, tucked somewhere in the middle of the high street. Get there around midday for the best selection, because once it's out it sells out fast. Why? Because it's delicious and cheap. Perfect for a quick lunch.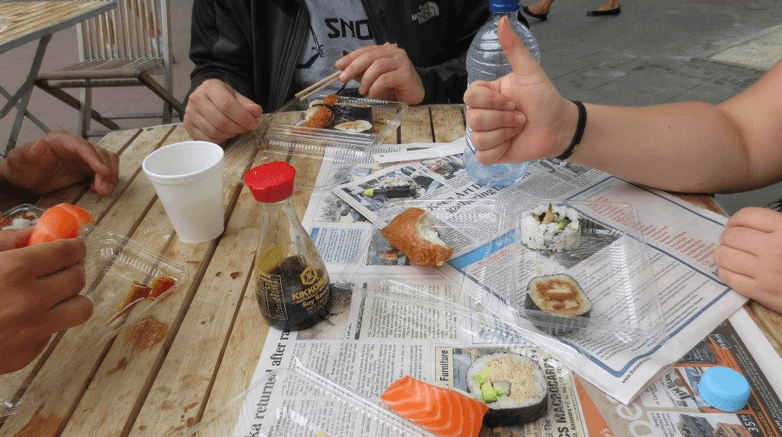 Another great choice for a quick lunch – this place does the best sandwiches in town. My favourite was the pulled pork with coleslaw (I could've eaten those every day). Chow down inside the deli, or grab yours to go and eat it on the beach. Either way, don't give this place a miss – it's scrummy.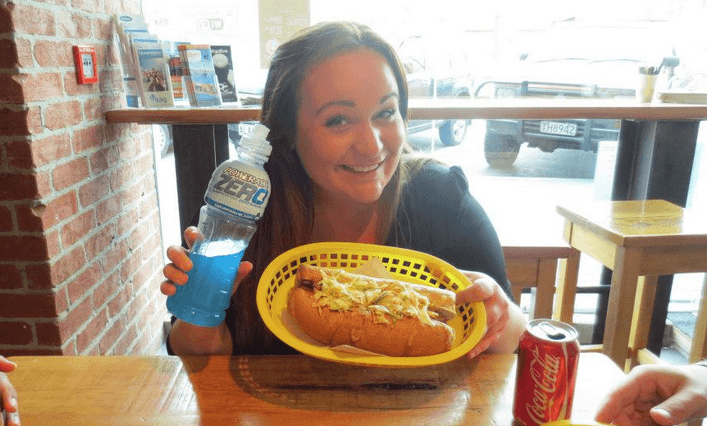 Could I look any happier about that sandwich??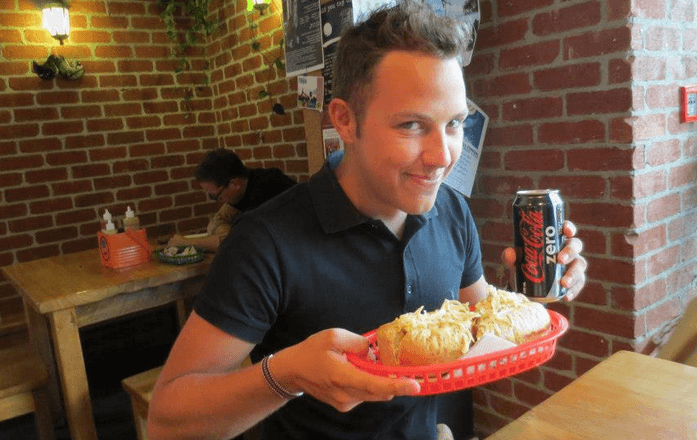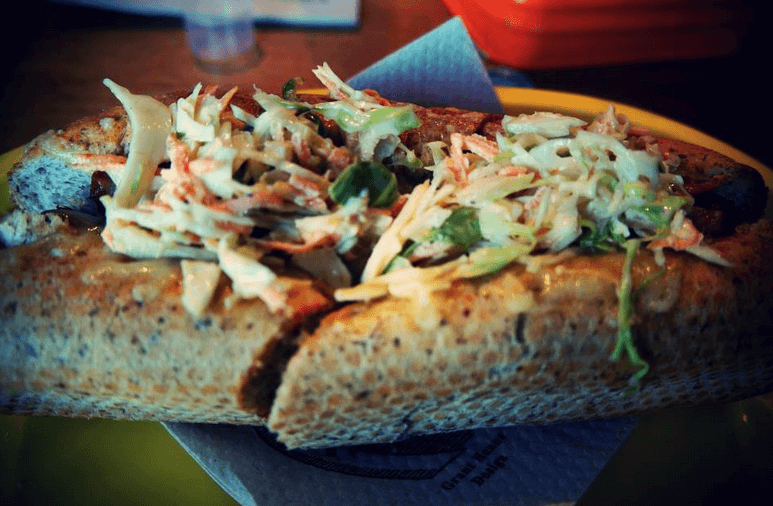 Got a sweet tooth? Go and grab some amazing sweets or homemade fudge from The Remarkables Sweet Shop. Top tip? If you head in and look curiously towards the fudge fridge, they'll let you try the fudge FOR FREE. So much yummyness, so little time.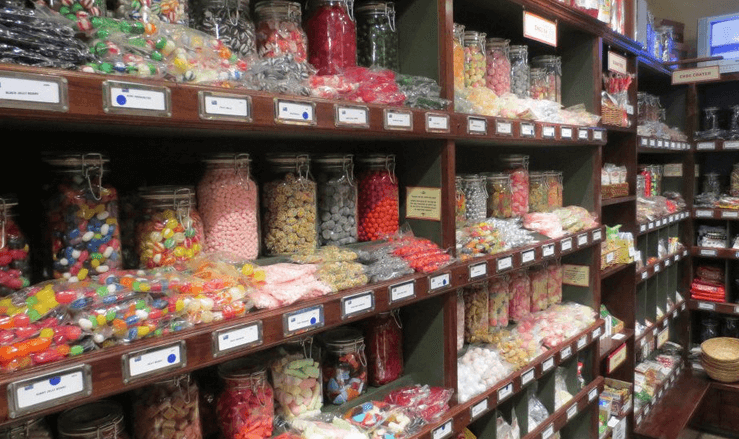 Another choice for those with a sweet tooth… head over to Cookie Time for cookie happy hour (buy one get one free!). Such a treat, and full of loads of flavours and choices. Always warm and chewy, and there are cold crunchy ones too for those who prefer them. I try not to think too much about Cookie Time now I'm back in the UK. It just makes me sad. And hungry.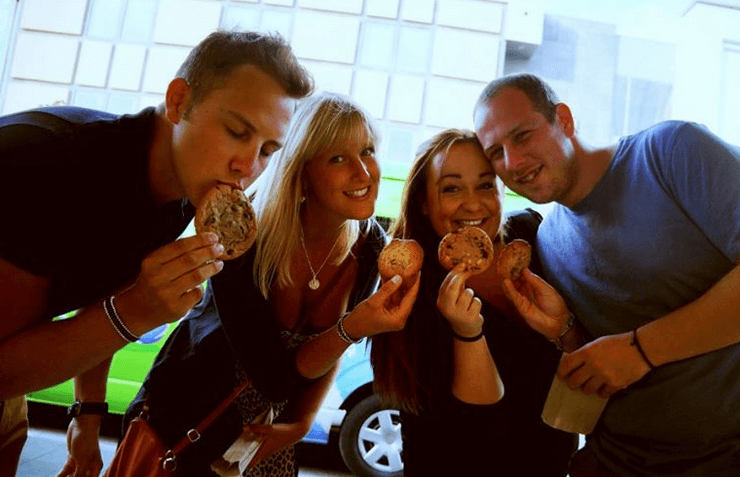 A few other places worth noting…. 
– Winnies (good pizza, and a great lively atmosphere and bar in the evenings)
– Moto (a solid choice for breakfast!)
– Vudu (another solid choice for breakfast!)
Where are your favourite places to eat in Queenstown?
Make sure you check out this itinerary for Queenstown too – so you can fill your time in Queenstown with lots of fun activities!