Wondering what happens at a Mardi Gras Ball? Keep reading to find out…
If you're a member of a social club in New Orleans, then you may have been lucky enough to be invited to a Mardi Gras Ball. But, if you've never been to one before, you might be wondering "what happens at a Mardis Gras Ball?".
Well, hopefully we can answer your question, what happens at a Mardi Gras Ball?
These luxurious Mardi Gras balls date back to the 1800s and are deliberately private to retain their exclusivity and appeal.
Back in the day, Mardi Gras Balls were attended by members of the elite carnival organizations who wished to reenact the glamor and style of Old Europe by dressing up in dazzling ballgowns and wining and dining to excess.
So, in answer to "what happens at a Mardi Gras Ball?" it's something way more unique and different to your average nightclub or night out!
Read more about visiting New Orleans: 105 fun things to do in New Orleans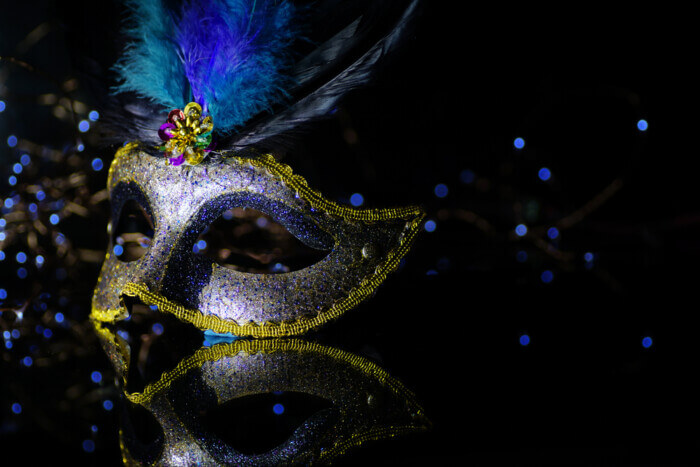 To outsiders, these Mardi Gras balls are something of an urban legend. Think Downtown Abbey meets Bridgerton meets any TLC show – sort of.
Read more about Mardi Gras: How long does Mardi Gras last?
Because of their cult reputation, many people have found themselves asking: "What happens at a Mardi Gras Ball?".
To understand this fully, you're going to need a bit of background regarding Mardi Gras culture and the classic "krewes" that run the show.
---
What are the krewes? And why are they important to Mardi Gras balls?
The krewes are essentially social organizations in New Orleans that date back generations, and the best Mardi Gras balls are often organized and run by different Krewes.
These krewes are as much a part of New Orleans' vibrant culture as the Mardi Gras carnival itself, but they're not easy to join! Which is why it can be difficult to find an answer to 'what happens at a Mardi Gras Ball?'.
However, these krewes are extremely difficult to join, as you need excellent social connections within the community and the ability to pay high membership fees to the krewe in question.
Read more: Where to watch the Mardi Gras Parades in New Orleans – 9 amazing locations!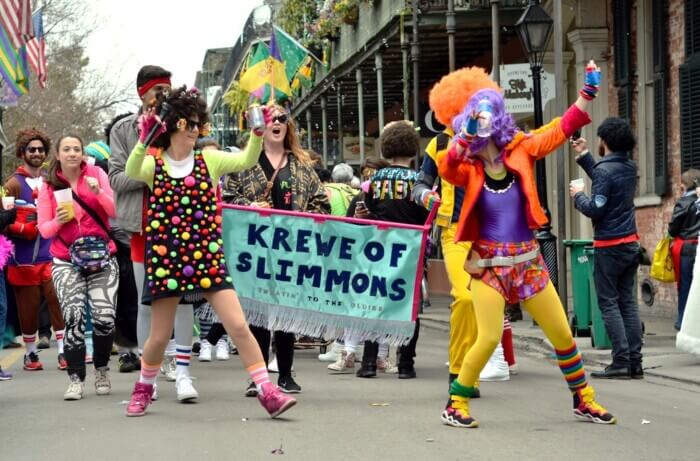 If you are in a krewe, then you'll be exposed to the world of Mardi Gras balls. And you may already know the answer to "what happens at a Mardi Gras Ball?".
These annual Mardi Gras balls are high-brow social events that require full tuxedos and evening gowns.
They are essentially a celebration for krewe members, and you'll often see a "king and queen" for the year crowned at these events to celebrate those who have gone above and beyond for their krewe.
It may feel like high school, but it's so much better than that, and steeped in much more history and tradition.
Read more about visiting New Orleans: Top 15 upscale restaurants in New Orleans
---
What happens at a Mardi Gras Ball?
Ah yes, let's get to the good part!
One of the major events during the balls is the introduction of debutantes. It may seem like an old-fashioned practice, but debutante balls still happen all over the world! Any woman introduced to society that year will get a "call-out card" that permits them to dance with a male krewe member.
Alongside all the eating and drinking, there's also the all-important cutting of the Mardi Gras cake.
Inside each cake, guests will find a single bean that decides who's in charge of the next Mardi Gras ball. It may not sound that exciting but believe us when we say that the ceremonial bean reveal is the highlight of the evening.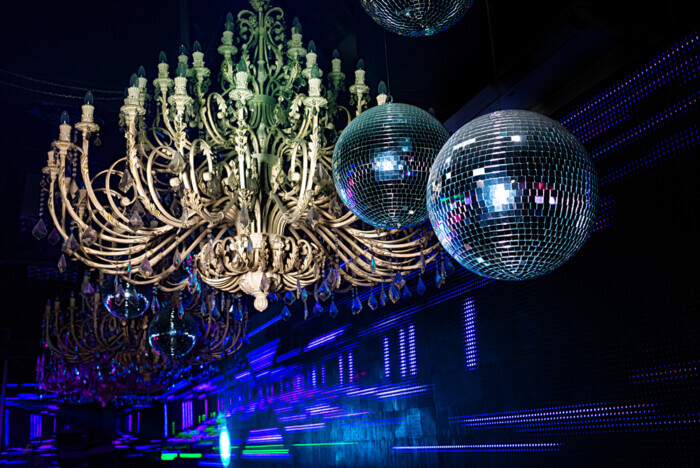 You'll also see plenty of entertainment at the Twelfth Night balls, including cordoned off parades, break dancing, fashion shows, and live music.
With over 137 balls held each year by different krewes, there's so much here to see that should excite you – if you're lucky enough to have a ticket, of course.
Read more about Mardi Gras: Top 12 best bars to celebrate Mardi Gras in New Orleans
---
Useful videos about what happens at a Mardi Gras ball…
We found these videos useful and informative when researching and learning about Mardi Gras balls! Maybe you might want to watch them too!
Although bear in mind, the most exclusive Mardi Gras parties are incredibly difficult to get glimpses of and peek behind the scenes of! These events are known for being very secretive and exclusive!
---
Hopefully that answers your question: What happens at a Mardi Gras Ball?
If you've got other questions about Mardis Gras in New Orleans, be sure to check out our other articles!
Read more about Mardi Gras: What happens in Mardi Gras in New Orleans?
Read more about visiting New Orleans during Mardi Gras: 14 things to do during Mardi Gras in New Orleans