Are you looking for cool things to do in Salem? Check out this list of 10 awesome things to get up to in the city. 
Salem is most famous for holding the infamous witch trials in the 1600s, and whilst everyone knows that there weren't any REAL witches at Salem, they were all just women who were being persecuted for literally no reason… that doesn't stop you from wanting to revel in the witchy-magic the whole place feels imbibed with!
So here's our definitive list of the 10 cool things to do in Salem, that'll give you that witchy vibe!
Check out the Howard St. Cemetery
First on our list of cool things to do in Salem… One of the main burial grounds associated with the Salem Witch Trials of the 1690s, but also just a really beautiful green space. This is also the site where Giles Corey was pressed to death for refusing to plead guilty or not guilty.
Salem Witch Museum
The witch museum is a must-do when you're in Salem. After all, that's what a lot of the cities history is so rooted in. The museum is pretty cheap too (click here for tickets) so it's a good value activity where you can learn loads about the area and the events that defined it.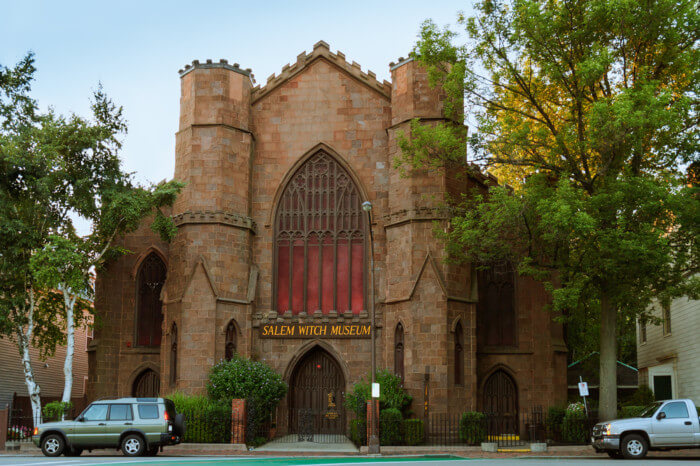 Check out Salem Willows
Next up on our list of cool things to do in Salem… something fun! Salem Willows is a public seaside park that was established in 1858, and has a wicked arcade. There's amusement rides, and Pickering Wharf has got cute shops and nice places for a bite to eat, too! The park is free, but bring quarters for the arcades.
Salem Heritage Trail
The best way to get some of Salem's history without paying through the nose. If you're not into guided tours with a guide (and let's face it, sometimes that is a bit much) this is one you can do on your todd by following a red line on the pavement. It takes you past the visitor centre where there's a short film to get you going, and encompasses the main sites of Salem.
The House of the Seven Gables
Immortalised in Nathaniel Hawthorne's novel of the same name, this house is ooky spooky Salem at. Its. best. The novel inspired writers such as H.P. Lovecraft, and so the exhibits centre around 350 years worth of stories born out of the tradition of the American Gothic. The exhibits are to die for, and this is one place we'd definitely recommend punting for a tour. As there's so much info, it's useful to have someone to help you get to the bottom of it. It definitely makes our list of cool things to do in Salem.
A Boat Tour
Get the one to Baker's Island Light Station. It's a two hour tour that shows you the coastline, and offers up the history of these waters. Super informational, and whilst not as Witchy, it definitely highlights other sides to Salem and its environs.
Lighthouses
Salem's got loads of lighthouses out to sea. Walk along the harbour near Derby Wharf and sea many of them dotted around to make great insta snaps. The Salem Maritime National Historic Site has loads of info on them, too!

Misery Islands
With more than 2 miles of hiking trails on the larger of the two Misery Islands, you'll get your fill of the local wildlife. The islands offer killer views of the North Shore, too! They got their dreary names from Robert Moulton who got stranded there in 1620 during a particularly bad snow storm!
The Witch House (Jonathan Corwin House)
This is the only remaining structure in Salem that has actual ties to the Witch Trials, and is 100% worth a visit. As well as providing info on the Trials themselves, it also provides a lot of really interesting background, such as what life was like in 1600s America, some history of Puritan culture, and some local history too. You can either take yourself 'round, or get a guide!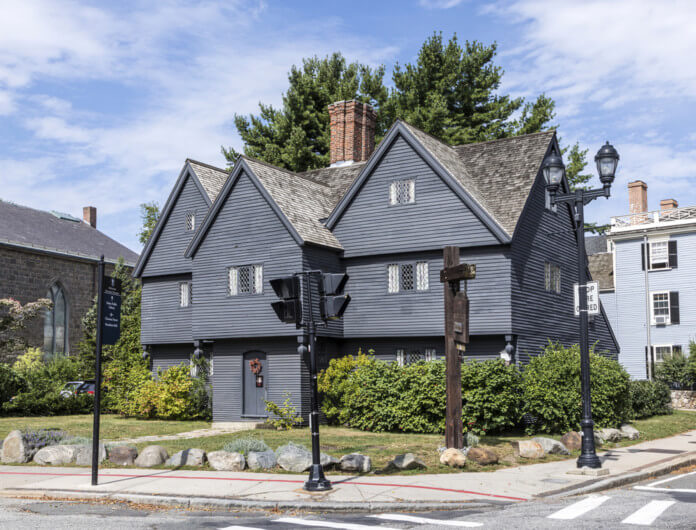 Breakheart Reservation
Another spot of natural beauty, but this one is especially fun in the summer. With a beach for swimming on the north end of Pearce Lake, and even fishing for those of you handy with a rod.
Myths and Misconceptions Walking Tour
Our favourite thing at Salem, a real eye opener that actually shifted quite a lot of the preconceived notions about Salem that we arrived with. If you're into feminist history, or just plain history, this tour is for you. Well worth it, and really allows you to understand the hysteria, and fear of the time. This is a really great addition to our list of cool things to do in Salem. 
Haunted History guided night tour
There's no denying that Salem is a destination for people who love spooky stories, there are so many parts of this city that people claim is haunted. If you fancy learning a bit more about the spooky side of Salem, doing a guided night tour of the city (click here for tickets) is really fun.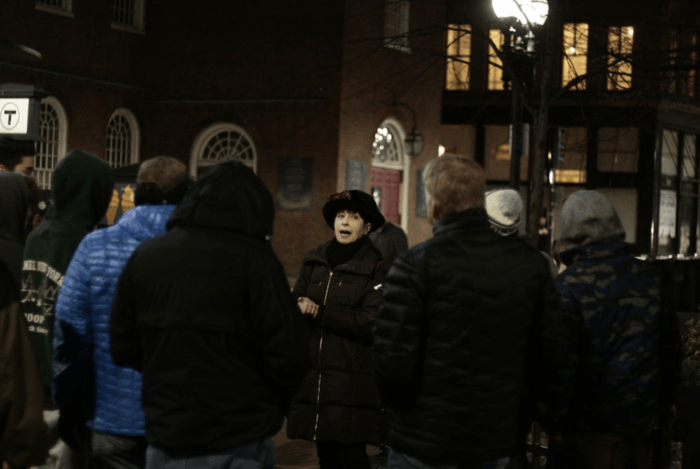 I hope this list of cool things to do in Salem has been useful for you! Let me know if you have more suggestions in the comment section, I always love hearing more ideas.