Have you been wondering what the best way to see Milford Sound is?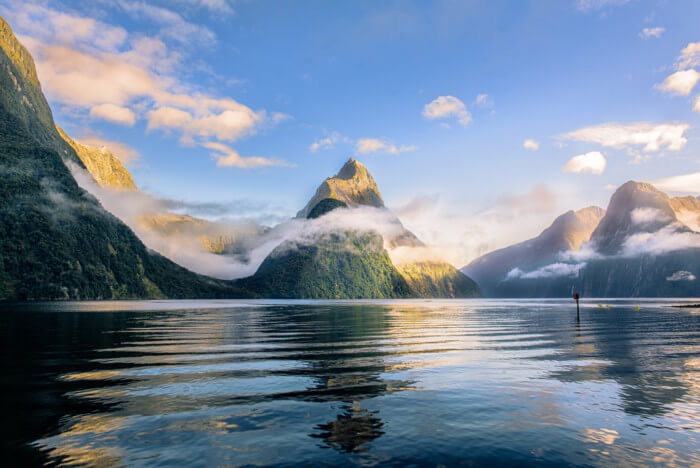 If you're visiting New Zealand, one of the places you definitely won't want to miss is Milford Sound. Milford Sound is one of the most stunning areas of natural beauty in New Zealand, so you'll definitely want to find the best way to see Milford Sound for you. The area was made even more famous by the Lord of the Rings films (lots of scenes were shot in Milford Sound) so it really is an unmissable location in New Zealand.
There are lots of ways to see Milford Sound, depending on how you're exploring New Zealand and what your budget is. In this post I'll go through the best way to see Milford Sound and explore the different options open to you!
---
Option 1: Bus and Boat tour
First up on my list of the best way to see Milford Sound… This is the classic option that most people visiting New Zealand will opt for. There are bus & boat tours that leave from a few different towns surrounding Milford Sound, so if you're using Queenstown, Wanaka or Te Anau as a base, you'll definitely be able to get a bus and boat tour to Milford Sound from there.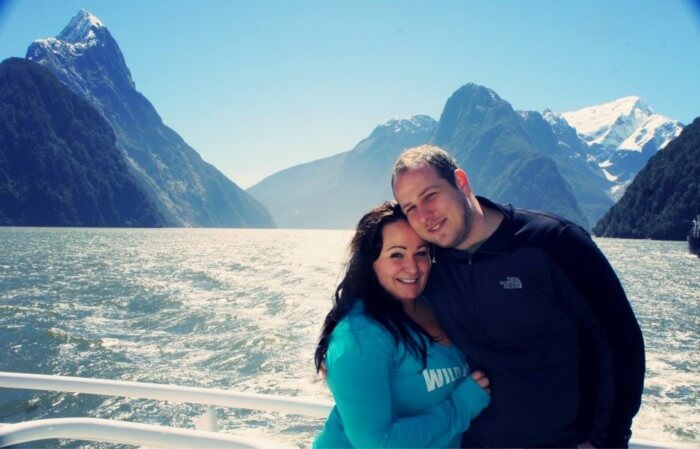 The tours are a full day, usually departing at 7am and arriving back at 5-7pm. You'll head to Milford Sound in a coach, making a few scenic stops along the way, and when you arrive at Milford Sound you'll board a boat for your cruise in the sound. It's a long day, but it's so worth it for those amazing views!
The tours I recommend from Queenstown and Te Anau are below. I especially recommend the premium glass roof bus tour – it gives you so many more chances to enjoy the incredible views en-route.
---
Option 2: Helicopter tour
One of the quickest ways to reach Milford Sound is actually by helicopter. If you're stopping in Queenstown and you plan on visiting Milford Sound from there, there are so many amazing helicopter companies that can take you over the the mountains in half the time a coach or bus would take.
Because of this, it's definitely one of the best way to see Milford Sound! Taking a helicopter tour from Queenstown to Milford Sound lets you see all the best bits, without any of the coach journey, and it's honestly one of the most magical experiences. And , of course, you get the most AMAZING views from the helicopter too! It gives a whole new angle on Milford Sound, and gives you so many photo opportunities.
---
Option 3: A scenic plane ride
Similar to a helicopter flight, a scenic flight will fly you directly to Milford Sound so you can enjoy all the views (without any of the coach journey!). The planes used for these scenic flights are pretty small – so you'll be able to get really close to the mountains in Milford Sound and see some of the wildlife and amazing landscapes.
There are loads of different flights available – the main thing you want to look out for is how many landings you get during the trip. The more landings the better – as you can get out and explore on foot each time you land!
Here are some of the scenic plane rides I recommend…
---
Option 4: Drive yourself
If you can drive, it is possible to rent a car and drive yourself to Milford Sound. It's quite a long drive from most bases in the south island (which is why I generally prefer the coach option if you're going to go via road). But if you're a confident driver and you have someone to split the drive with (don't risk getting tired halfway) then driving yourself is a great option. There is a car park at Milford Sound, and once you're parked up you can then book a boat tour separately and jump onboard!
---
Option 5: Hike it!
Finally on my list of the best way to see Milford Sound, if you're driving to Milford Sound yourself, you can park up and actually do the Milford Sound hikes in around the Sound. It's a pretty magical way to explore the area, but be prepared for a challenging hike, and make sure you're ready with the right equipment and also water too. Hiking is an awesome option if you want to take your time enjoying the views.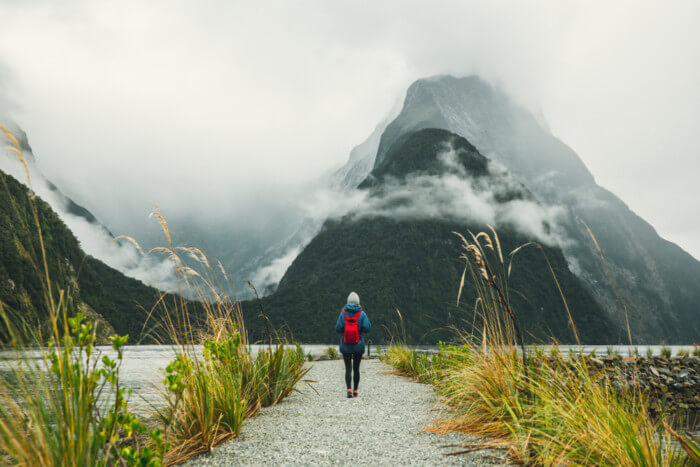 I hope this list has helped you find the best way to see Milford Sound for you! Milford Sound is amazing from all angles, and whichever way you decide to see it will blow you away! It's one of the most amazing places in New Zealand!