Have you been wondering which are the best art galleries in Chelsea, NYC? Keep reading to find out. 
New York has been an artistic hub for centuries, and the home of many a great American artist from Warhol to Hopper, but Chelsea, located on the West Side of Manhattan, and home of the High Line is the pinnacle of contemporary gallery life. Home to The Chelsea Hotel, which was an absolute stalwart in NYC's social art scene, and has an incredible list of patrons and residents. Warhol filmed Chelsea Girls, here, which detailed some of his 'Superstars' antics in the 1960s; so the area has always been on the cutting edge of contemporary practice. If you're looking for a list of the best art galleries in Chelsea, NYC – this is it.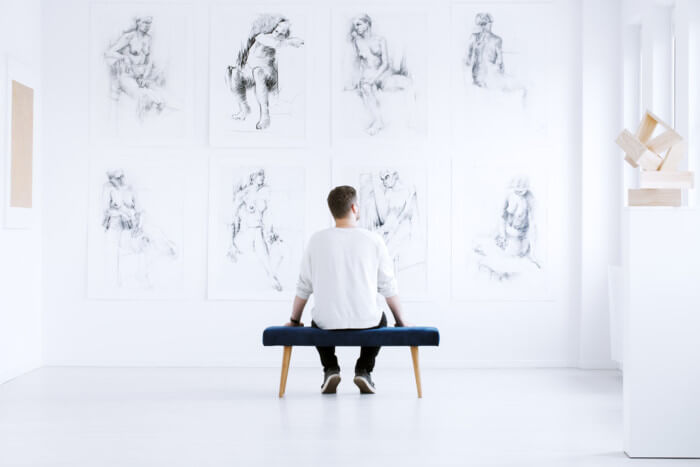 Now, though, it boasts some of the sleekest contemporary art galleries in New York, and whether you're a connoisseur or a casual onlooker, these galleries are definitely worth a look. (Plus they're usually free entry as they want you to buy the art so it's a good way of sidestepping the queues and entry fees at MoMA or the Met)
Paula Cooper Gallery
First up on my list of the best art galleries in Chelsea, NYC – is the Paula Cooper Gallery. Paula Cooper is an absolute legend, and a big name New York Gallerist since she opened her first gallery in 1968 in SoHo. A pioneer in her own right, she got the chelsea gallery scene up and running in the 1990s after the artists moved out of SoHo, and was one of the first dealers to champion conceptual art. You're bound sure to find the cutting edge, here. Previous shows include Christian Marclay and Tauba Auerbach.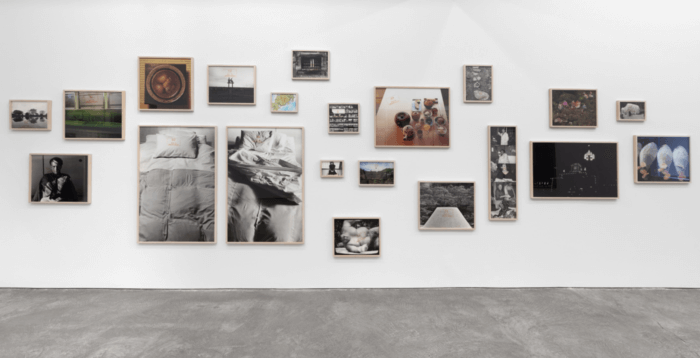 Gagosian
Founded by Larry Gagosian, and an absolute Cornerstone of the New York art scene since its launch in 1999 with an amazing Richard Serra show. Since then the Gagosian Gallery has been home to some big big names from Damien Hirst to Jeff Koons.
Garth Greenan Gallery
Next on my list of the best art galleries in Chelsea, NYC is the Garth Greenan Gallery. Head to Garth Greenan's gorgeously appointed space to find artists you've definitely never heard of before, and can show off to your friends back home about being in the know once you've been. Greenan's passion is for showcasing artists whose work is exemplary, but have been unjustly overlooked by the art world at large. Definitely worth a look, because it's never quite what you might be expecting!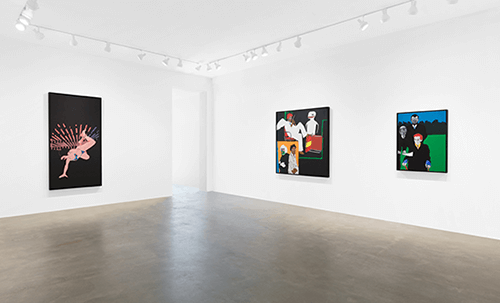 Pace Gallery
Pace has a very famous midtown location, but in this space designed by the artist Robert Irwin you're bound sure to find beautiful installations by the midtown gallery's big names. Think Alex Katz or Kiki Smith.
Mitchell-Innes and Nash
If you love Modern or Post-War art, then this gallery is absolutely for you. Following careers at Sotheby's (an international powerhouse of art and antiques) Lucy Mitchell-Innes and David Nash have established a real niche in the Chelsea scene. Recent exhibitions include Nancy Graves, a central artist to the Post-War movement, and Days Inn a mixed media, group show focusing on the role of the motel to exhibit contradiction in everyday life, featuring work from the 1940s to the present day. It's a fantastic addition to the best art galleries in Chelsea, NYC. 
Metro Pictures
Probably best known for representing Cindy Sherman, Metro gallery has been a fixture in the New York scene since the 1980s. Since then the gallery has reached great heights by consistently challenging the status quo, presenting art in new ways, and using art to challenge political ideals. Definitely worth checking out.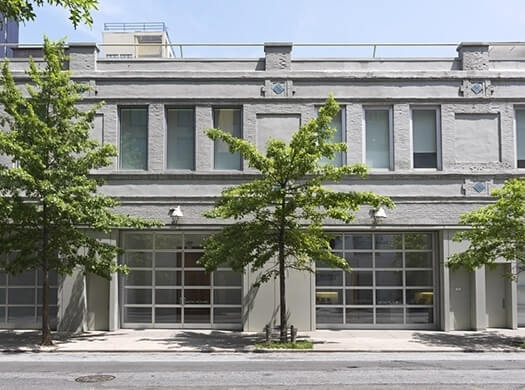 303 Gallery
303 got its name because it first started in the apartment of owner/director Lisa Spellman in 1984. Expect sleek contemporary installation and sculpture, and some seriously instagram worthy content (if you manage to snap a pic). Artists include Mike Nelson (currently commissioned by the tate for the beautiful The Asset Strippers) and Alicjia Kwade
Mary Boone
My next choice for the best art galleries in Chelsea, NYC – and another piece of history. Mary Boone got her name representing artists including Jean-Michel Basquiat and Barbara Kruger. The space is enormous, kind of like a giant hangar spaciously bedecked with art, and equipped to show anything from sculpture, to painting, to video exhibitions. Expect a sleek, well appointed space, and art to blow your mind.

Alexander Gray Associates
This space specialises in mid career artists, so there'll always be a name you recognise on the list at Alexander Gray Associates. Located within steps of the High Line, and sporting chic, stark interiors it sort of feels like you're in the White Cube, but in New York instead of Bermondsey (the art is pretty similar too). Expect to find artists such as Vera Neumann, Andy Warhol, and Hugh Steers.
Gladstone
Very cool, very high end, very pricy. Definitely still worth it, though, because not only is the art incredible, but there's always a chance of spotting someone famous! With a heavy leaning towards the philosophical or conceptual turn, you can find Anish Kapoor, Rosemarie Trockel, Richard Aldrich, and Vivian Suter here.
I hope this list of the best art galleries in Chelsea, NYC has been useful! If you love art galleries, you might find these tours around NYC really interesting! Take a look and see if any take your fancy!