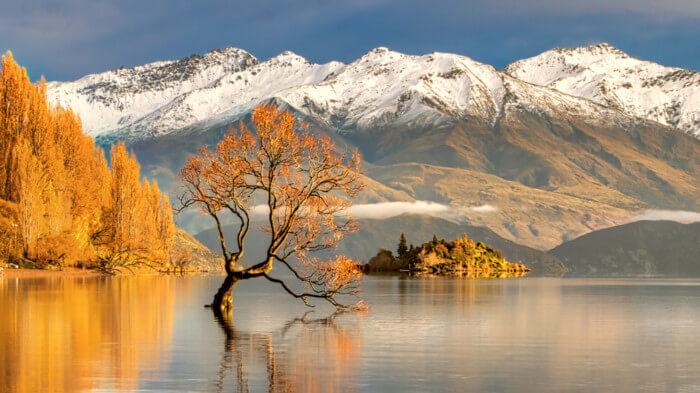 Are you looking for instructions on how to find 'That Wanaka Tree'? Look no further!
That Wanaka Tree is one of the most photographed places in Wanaka, New Zealand, and it's not really surprising. The whole scene is beautiful. You have the gorgeous tree appearing out of the blue lake, and the backdrop of snowcapped mountains. It's picture perfect, so it's no wonder people want to visit and take their own photo.
Finding 'That Wanaka Tree' isn't difficult. It's not located in the heart of town, but it's only a short walk (or an even shorter drive). I've included to maps below, the first map shows you the general location of the tree, the second shows you where to park. There isn't loads of room in the car park, but it's worth seeing if you can squeeze your car in.
When searching for the tree using Google maps, search for #thatwanakatree – and it should pop up!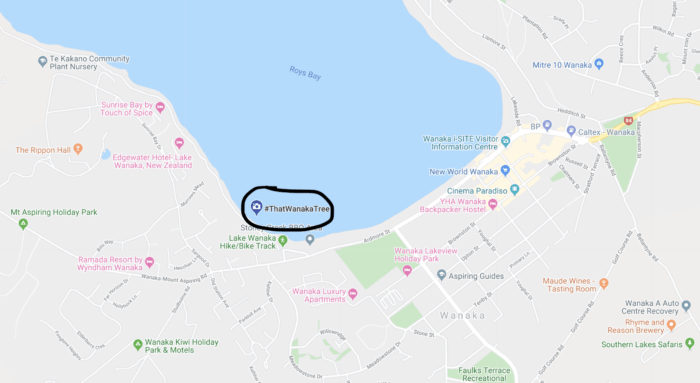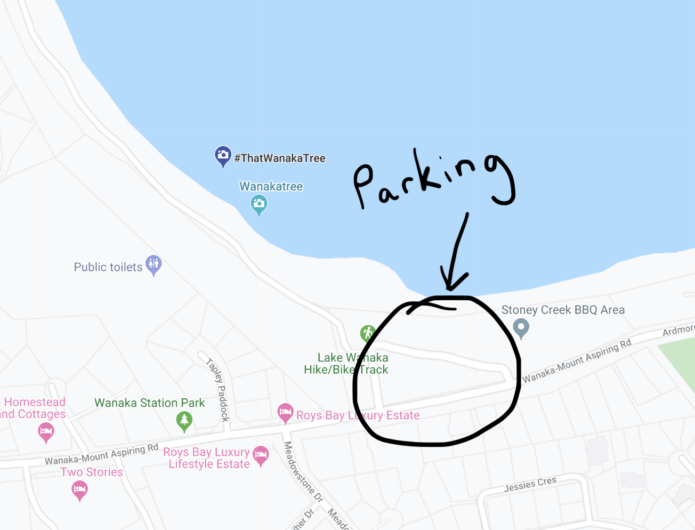 You'll need to walk for about 5 minutes into the woodland next to the carpark, and you'll soon spot the tree. Actually, you'll probably spot other travellers and backpackers taking photos first!
It's unlikely you'll ever find the beach empty (if you do – you got very lucky!).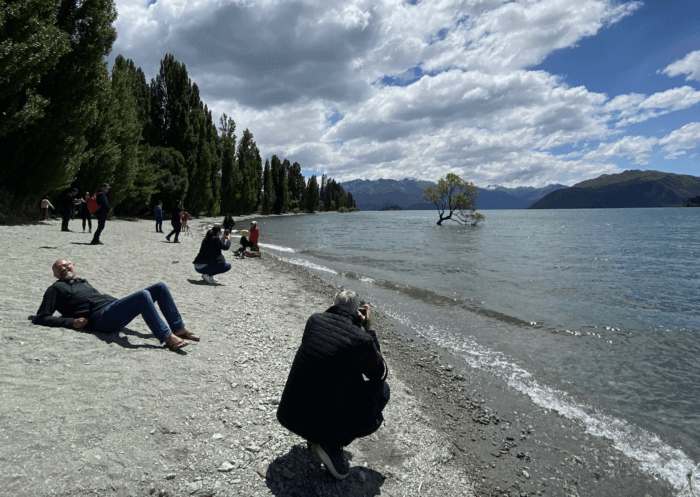 It can get busy during peak holidays, and on sunny days – so if you want perfect shot without having to push your way to the front of the beach – it's definitely worth getting there a bit earlier on in the day. Anytime before 9am is usually a good time, or in the evening when the sun is setting.
There's also a picnic area near the car park, so you could head there with a little breakfast or supper picnic, and enjoy some food while you enjoy the view!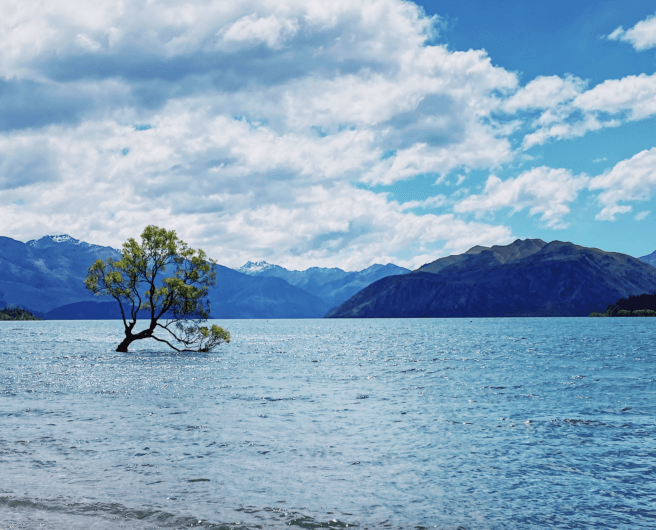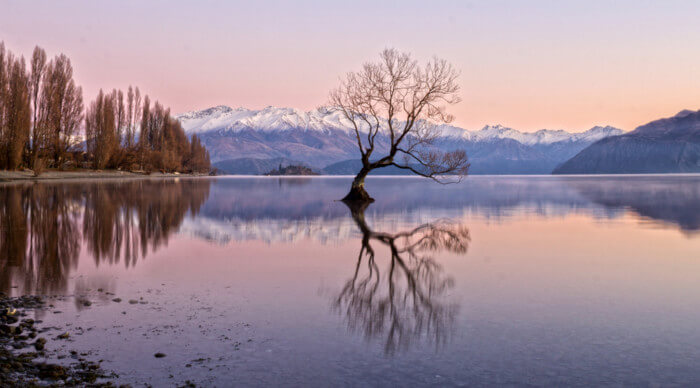 I hope that has helped you, and now you'll easily be able to find out how to find That Wanaka Tree in Wanaka!