Did you know there is an all-year-round Christmas store located in NYC? Come with me, and take a look around!
That's right… no matter what time of year, whichever month, you can get your Christmas fix here.
I love Christmas more than the average person… So you can imagine how happy I was when I discovered this amazing shop in New York!
Christmas in New York is an all-year-round Christmas store, filled with decorations, gifts, you name it. Everything you could possibly need for Christmas, and then some.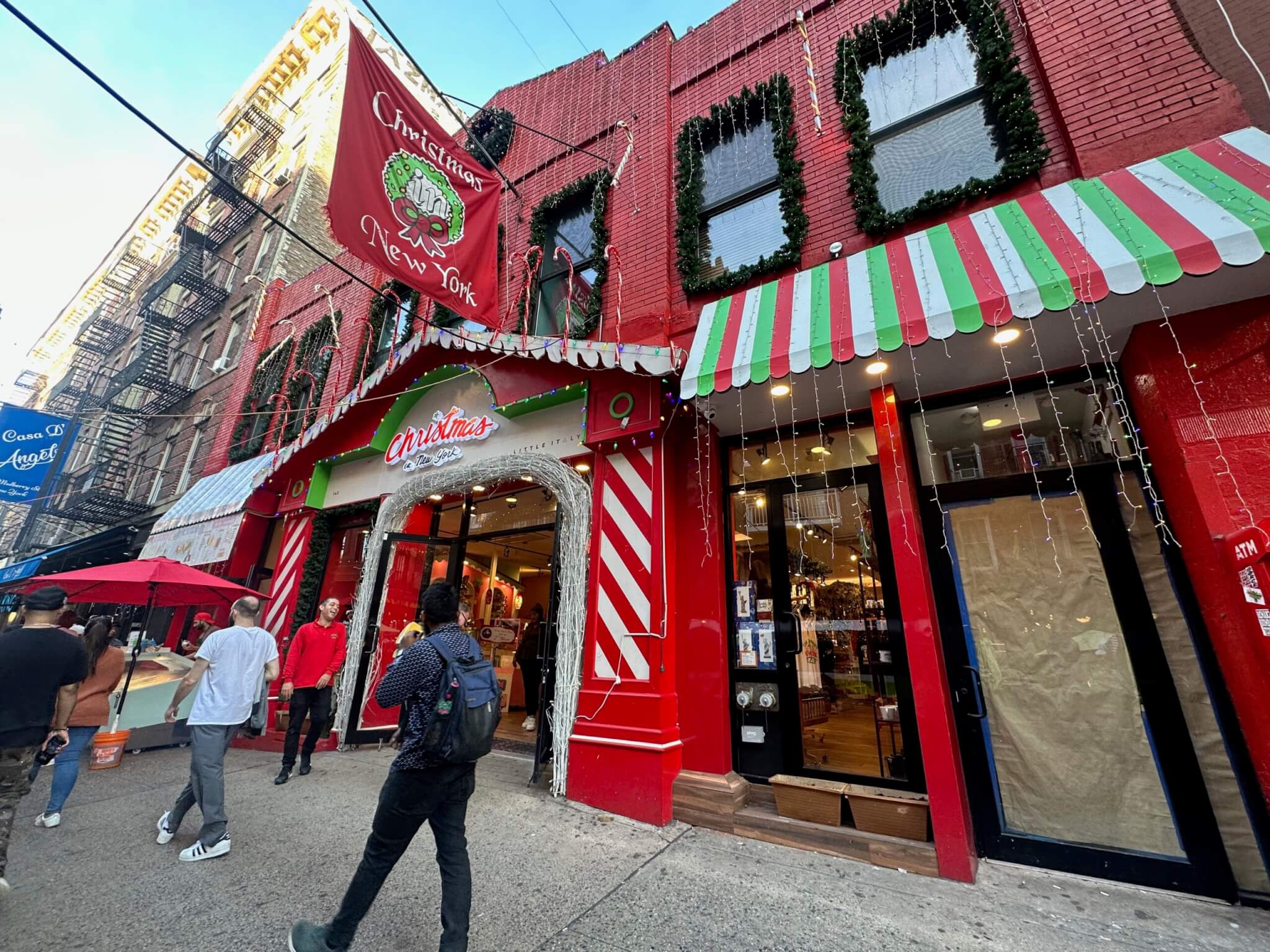 The store is called 'Christmas in New York' because it's full of everything New York themed, and everything Christmas-themed. It's a place to experience eternal Christmas cheer, no matter what the season.
This famous store is located in the heart of Little Italy, and it's pretty hard to miss (given all the glowing, luminous Christmas lights hanging off it!).
Whilst I wouldn't say it's one of my favorite stores in NYC, it's certainly one of the most memorable. This place is bright, cold, tacky, colorful. You name it.
Come with me to take a look around this festive-feast of a store, and decide whether you want to visit for yourself.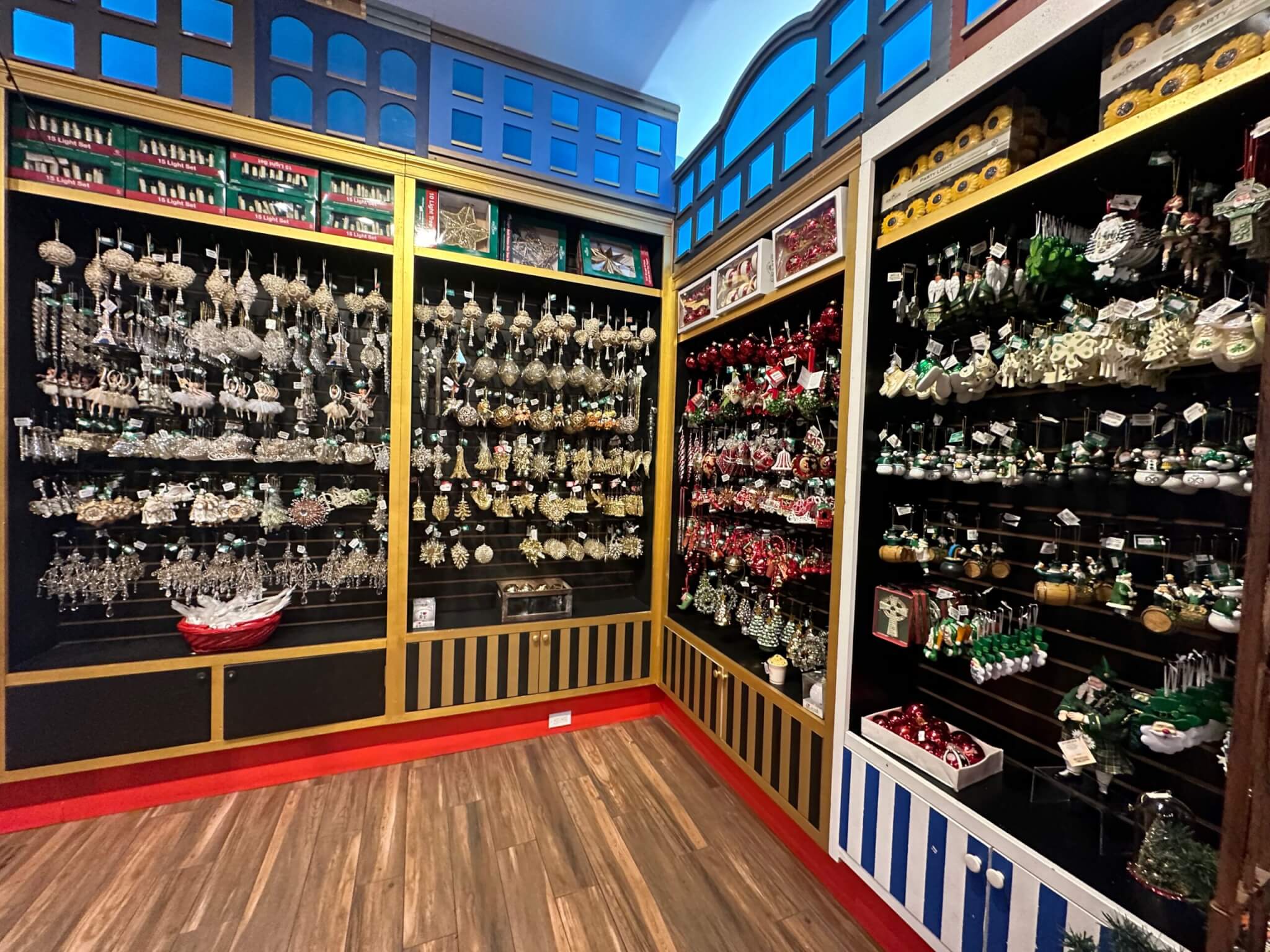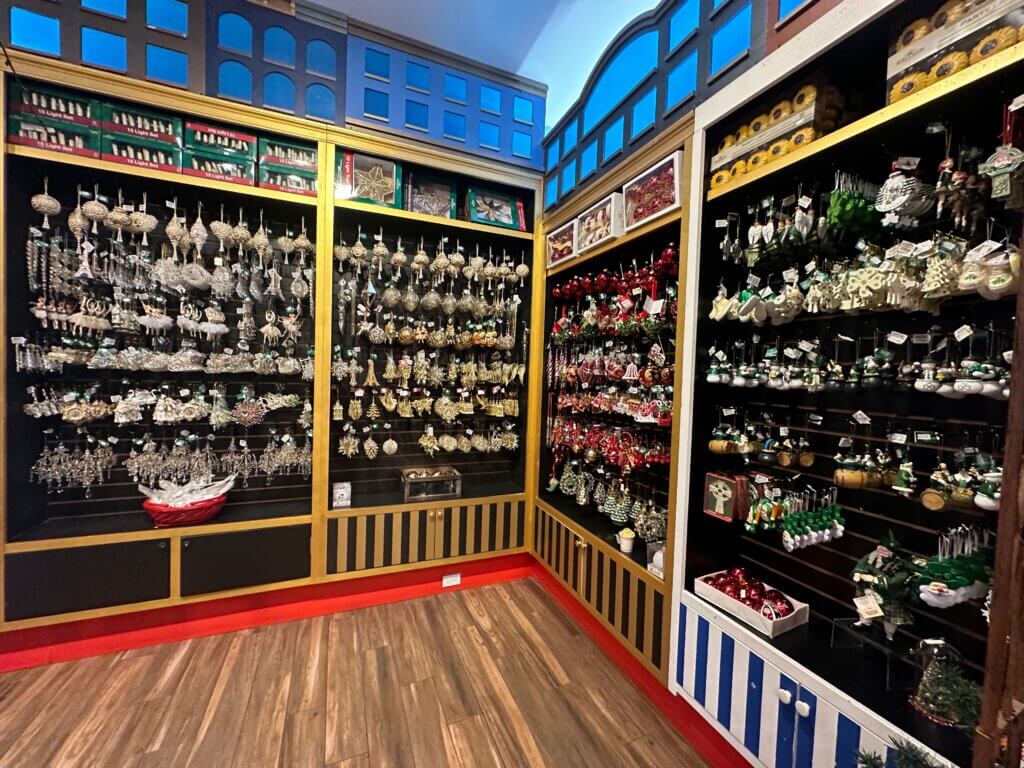 ---
But first, here's the important information you need…
Address: 142 Mulberry St, New York, NY 10013, United States
Phone: +1 212-693-1600
Opening hours: 10 am–10 pm every day (extended to 11pm on Fridays and Saturdays)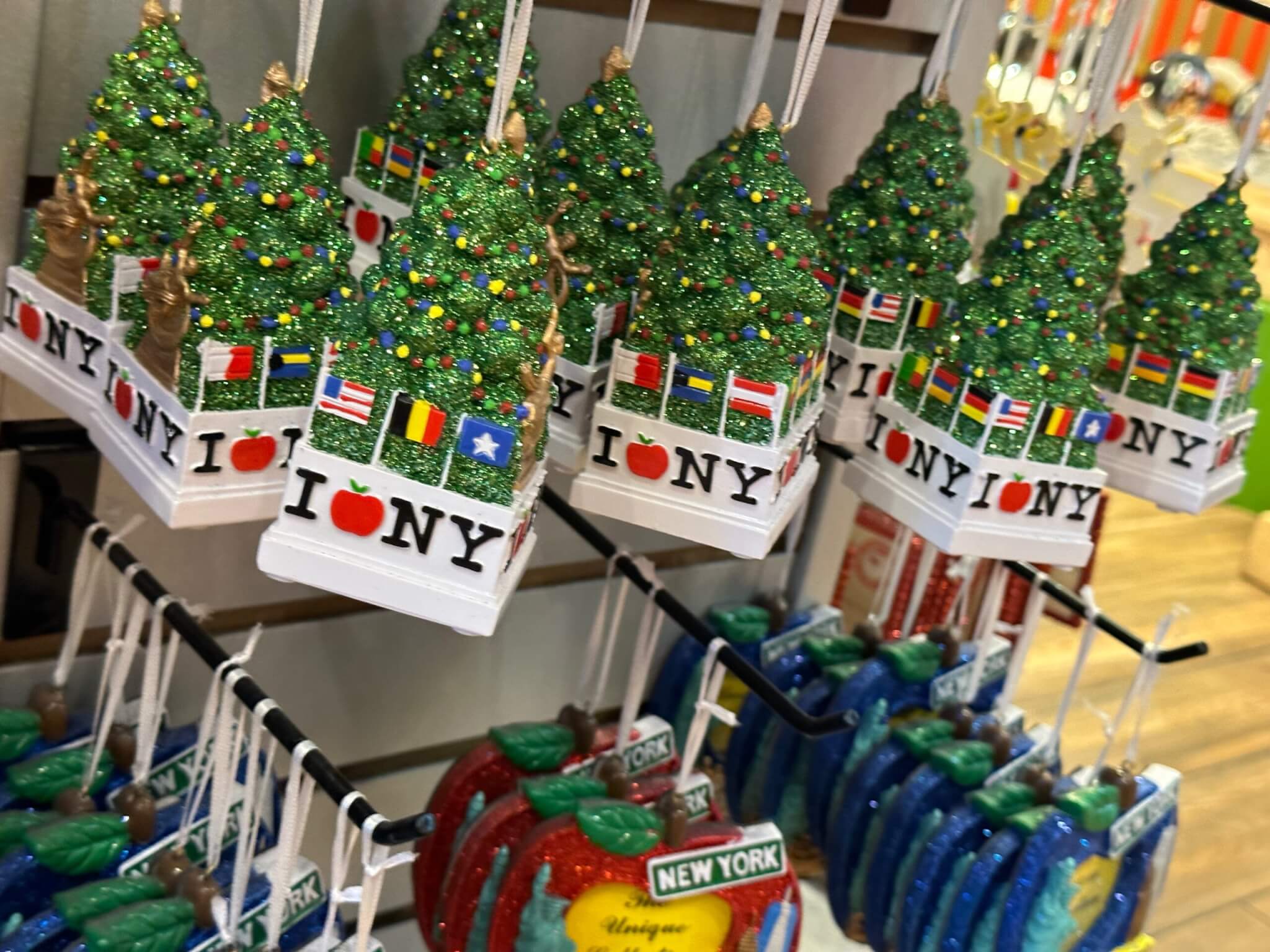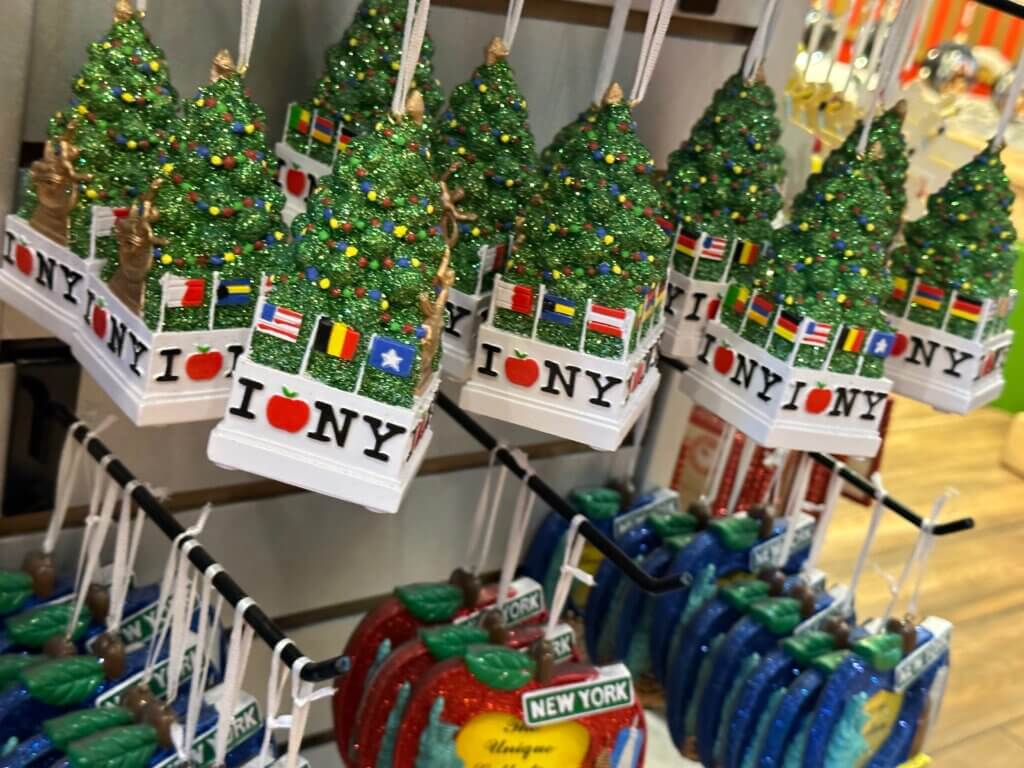 ---
What does 'Christmas in New York' sell?
So what kind of products do they sell in Christmas in New York.
The quick answer? Everything and anything, as long as it's Christmas-themed.
This place is like IKEA for Christmas stuff. Instead of simplistic, stylish furniture, you'll be taken on a journey of tacky ornaments, colorful Christmas characters and sparkling festive trees.
They have a range of stuff, varying from super-traditional to more quirky and unique.
"Half the fun of visiting Christmas in New York is discovering all the weird and wonderful things inside"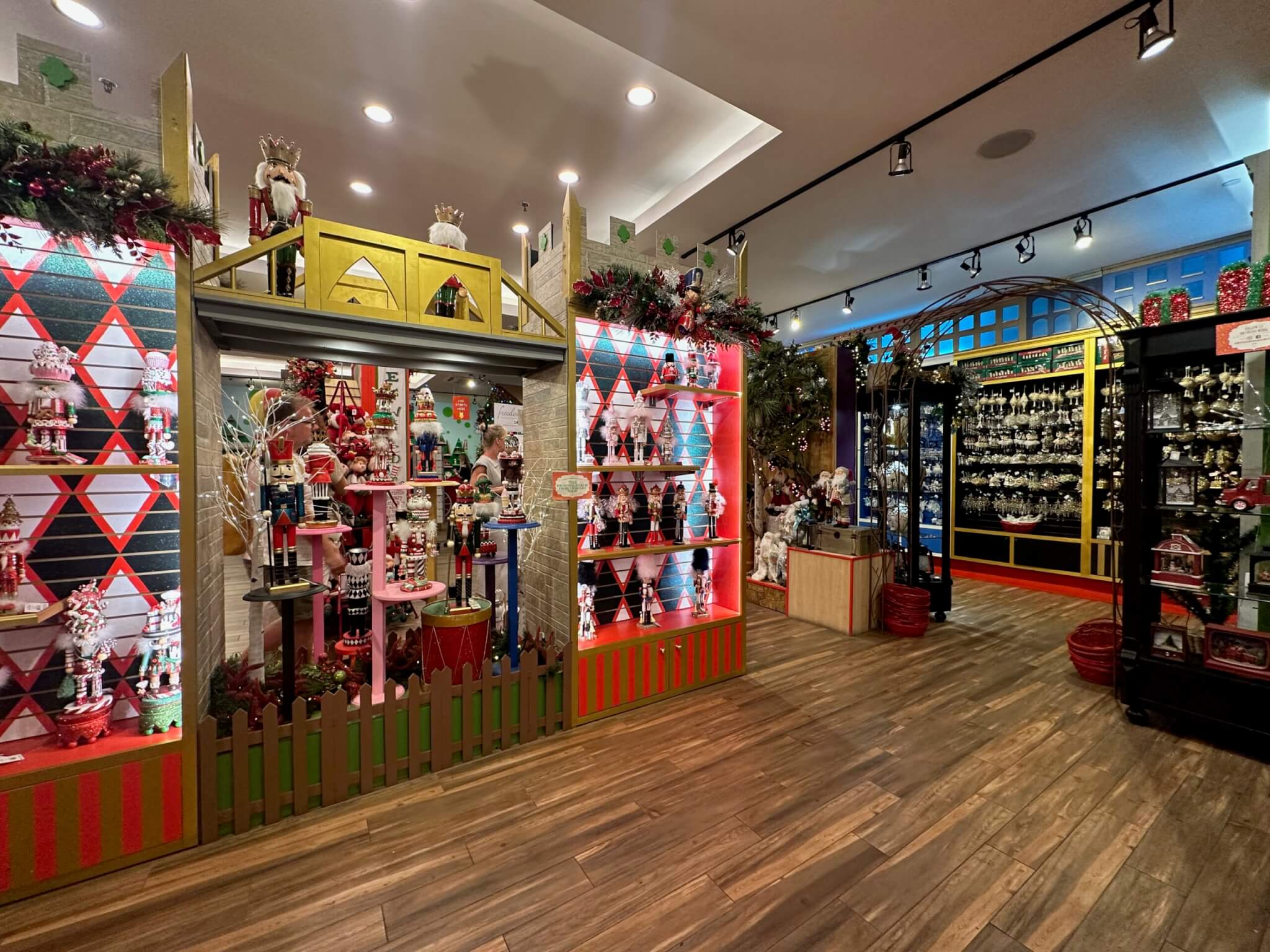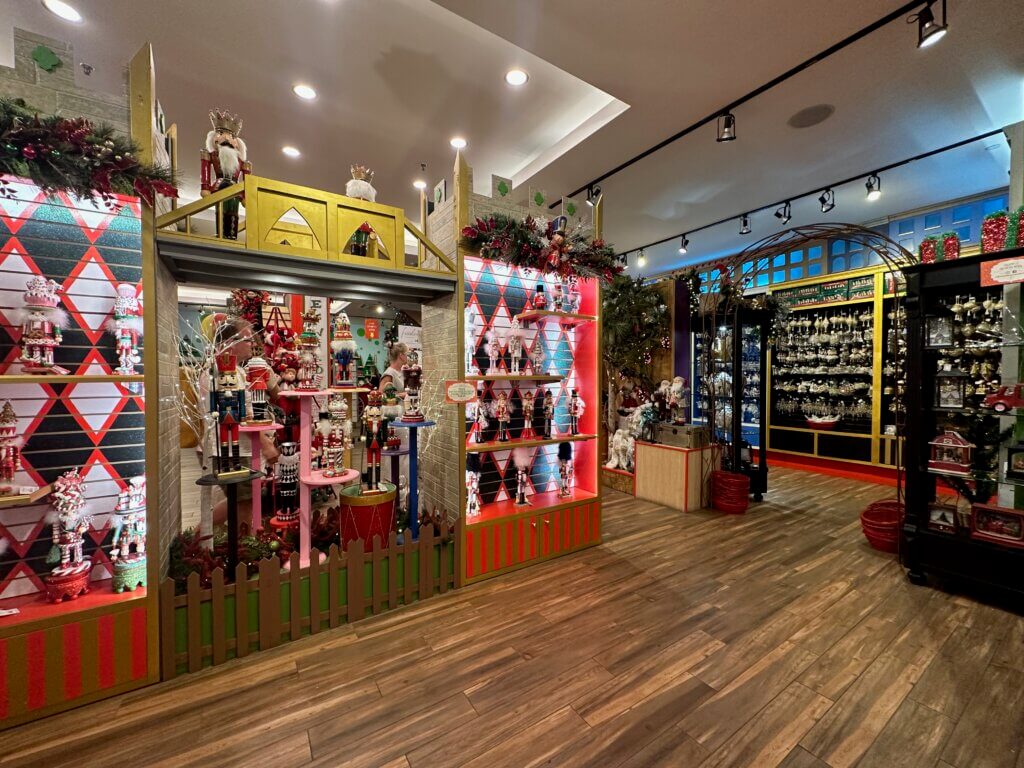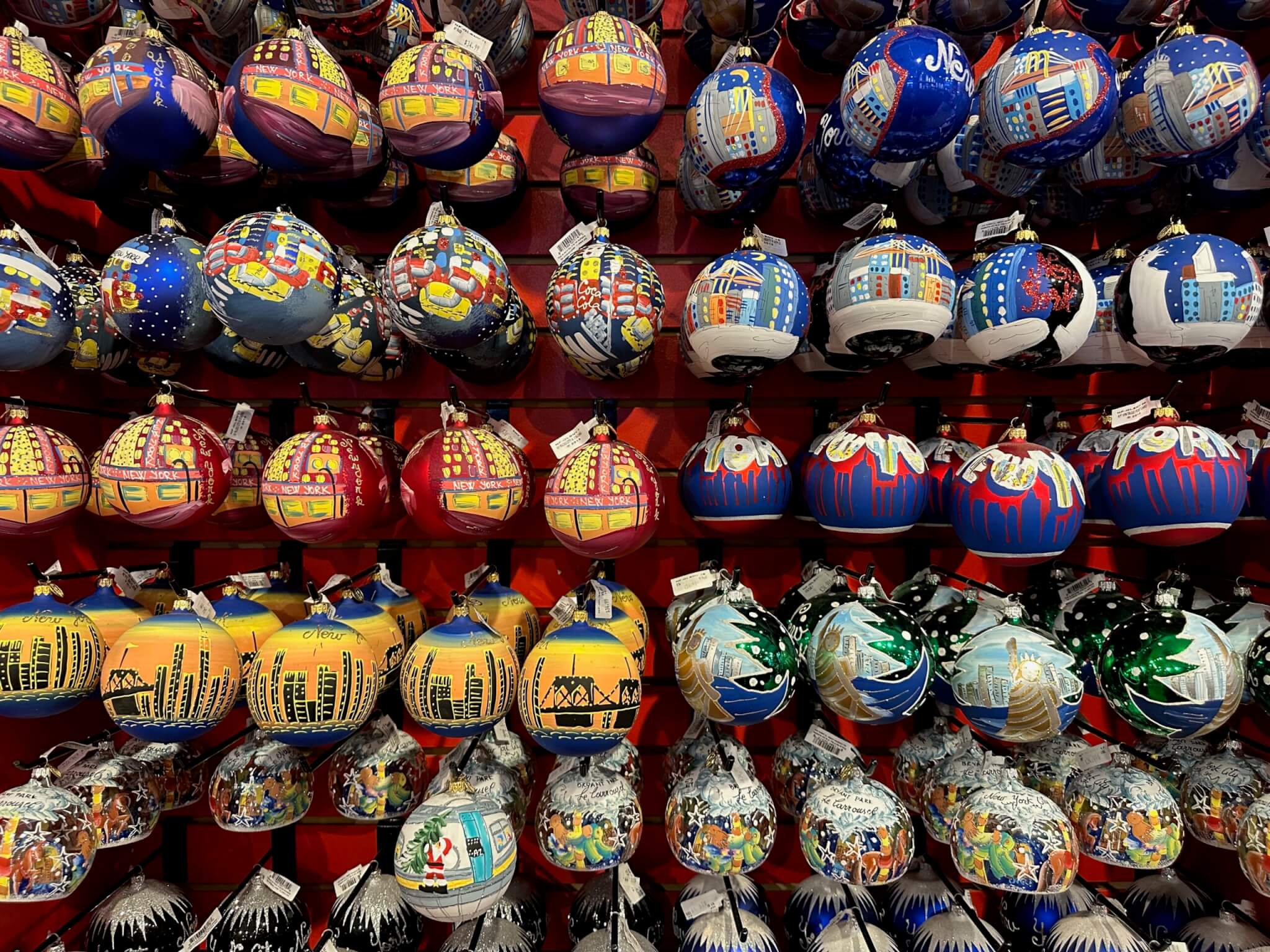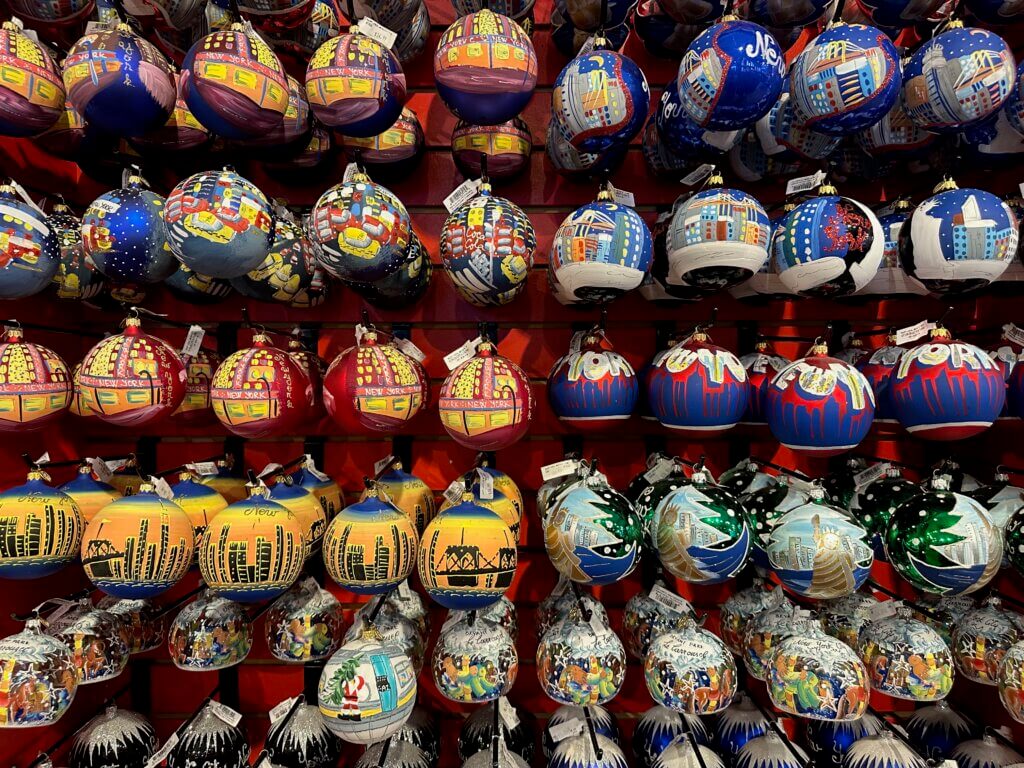 ---
Is the 'Christmas in New York' store expensive?
Yes, it's certainly higher priced than a lot of Christmas-themed stores in the city. But that's because this place is a bit of an icon, and it's an experience just walking around and enjoying it.
However, saying that, the prices aren't ridiculous. Sure, you'll pay more for an ornament here, than you will elsewhere, but they don't make it insanely unattainable. And they've also done a good job of stocking the store with different price-points too.
So no matter what your budget is, you can hopefully find something to match it.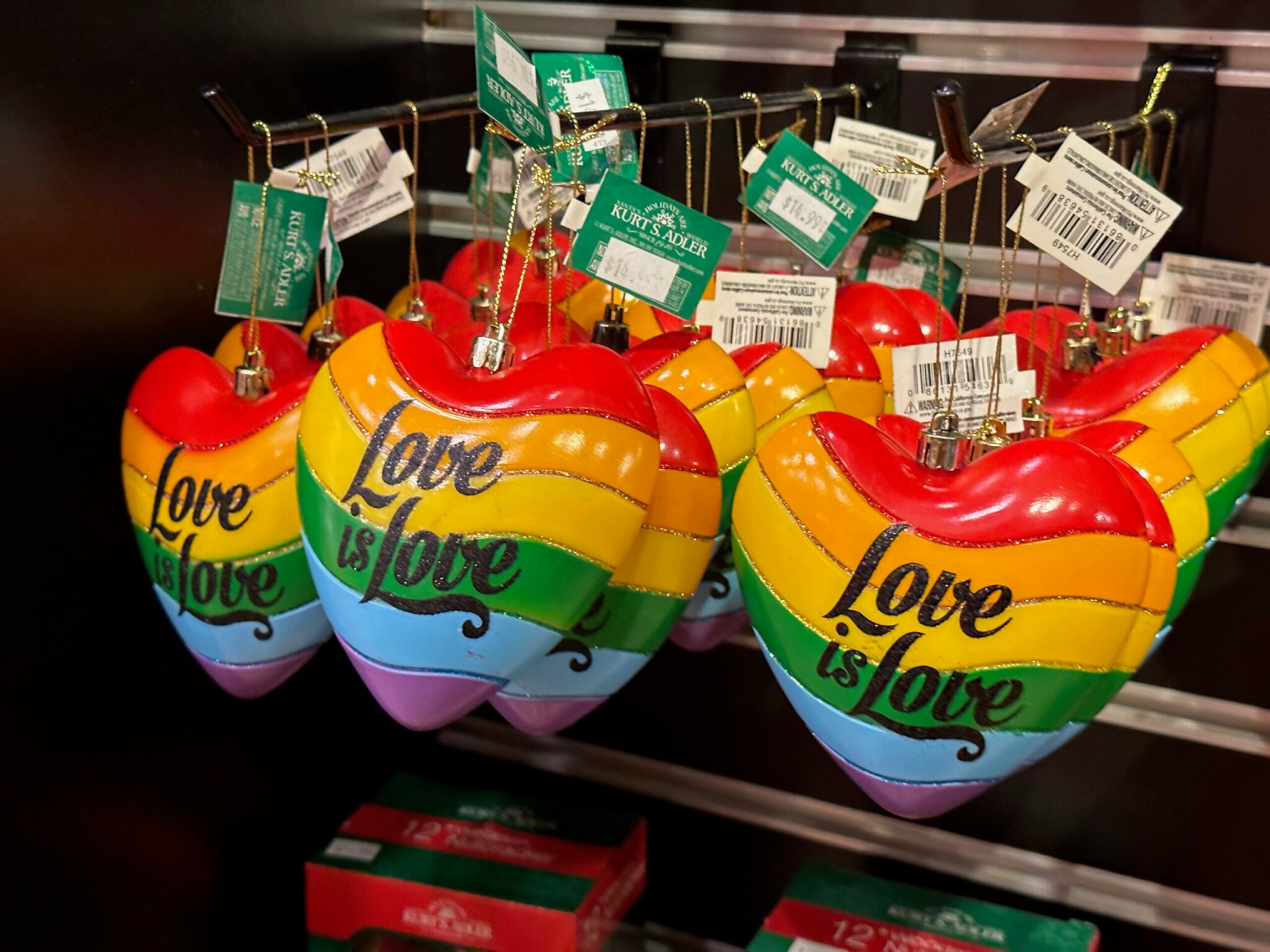 ---
Is the 'Christmas in New York' store in Little Italy child-friendly?
Yes! Children are more than welcome in the store! I think it's somewhere that kids would love visiting actually – it's so festive and fun!
---
Is this the famous Christmas store in New York City?
Yes, it is! Christmas in New York is famous amongst New Yorkers, and it's a well known spot for year-round festive cheer.
When you visit, you'll see why this place is so well-known and weel-loved. It's like a Christmas explosion went off, and covered everything in festive themed goodies!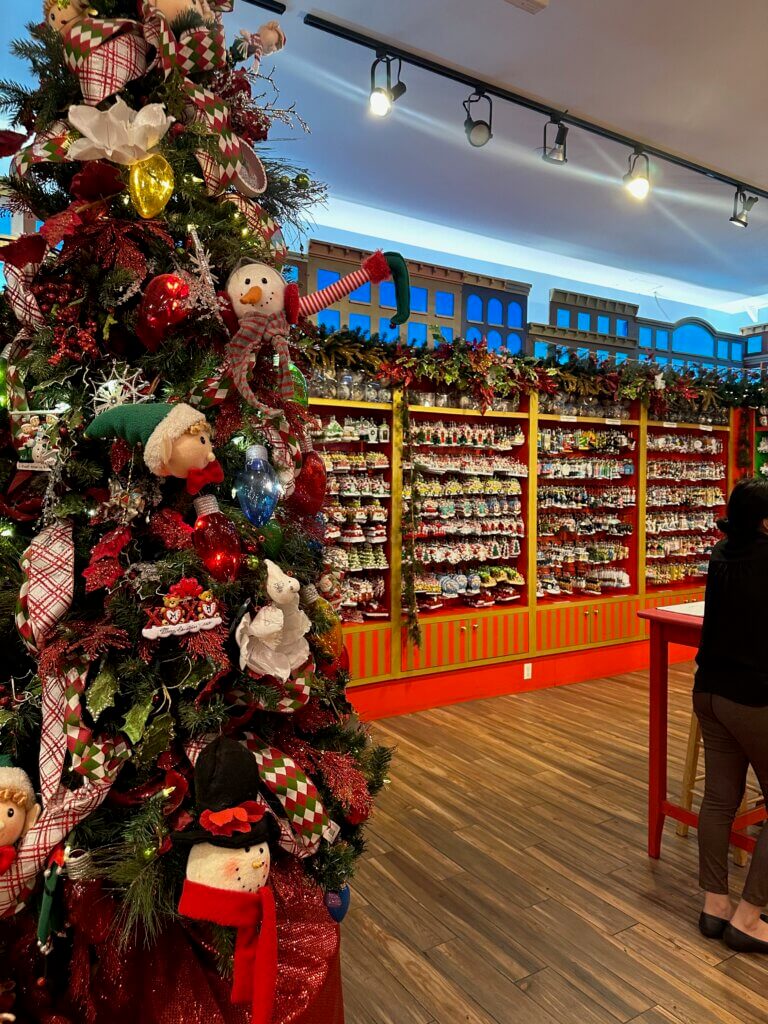 ---
Is the 'Christmas in New York' store in Little Italy worth visiting?
I definitely think so. It puts you in such a great mood looking around. Even if you're visiting NYC in the height of a summer heatwave!
If you visiting the city in November or December, then this is a must-visit location, because it's an amazing place to stock up on some festive decorations.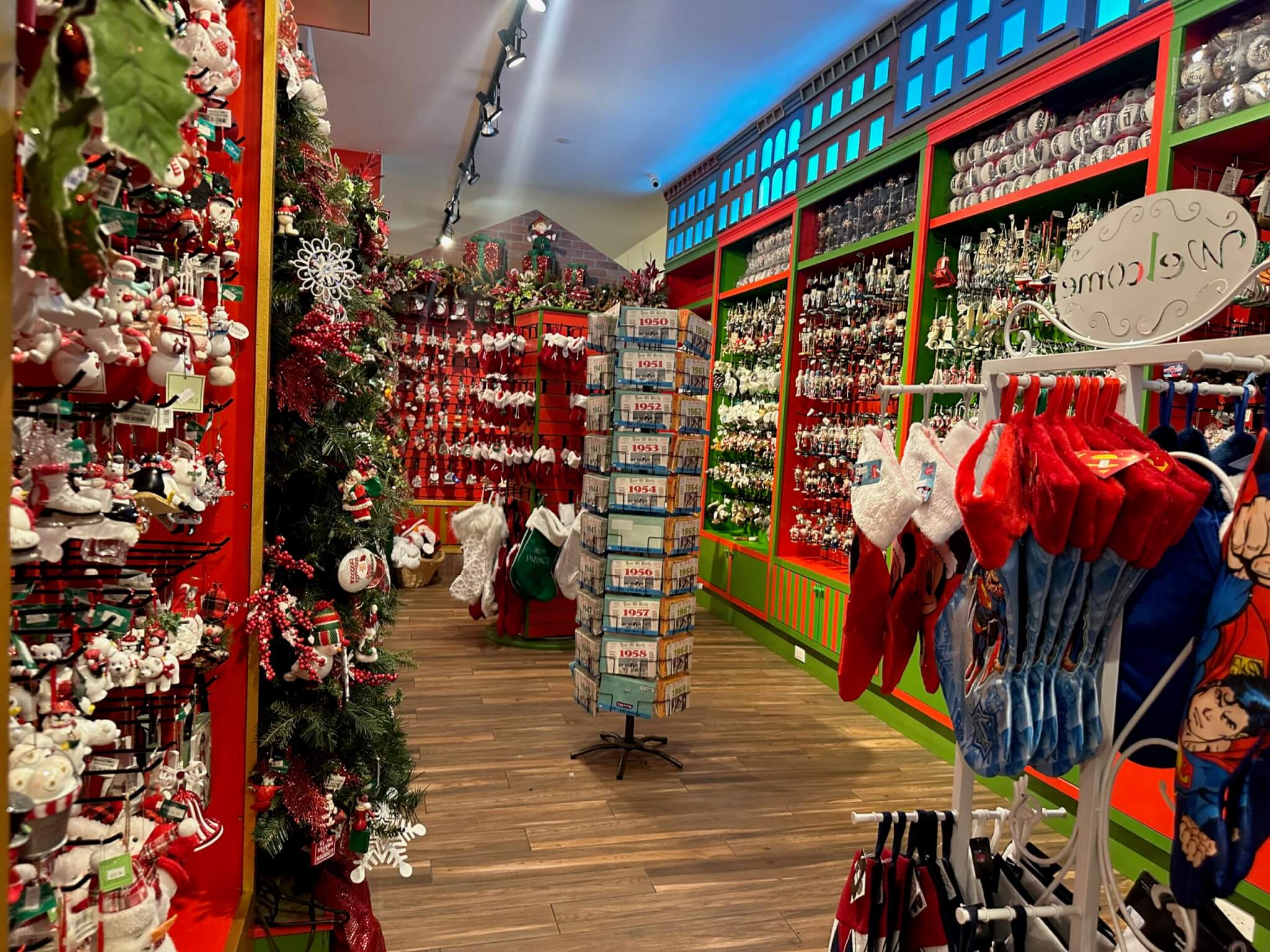 ---
---
How long does it take to look around 'Christmas in New York'?
Whilst the store is big, it's not overly huge – so I think you could easily look around the whole place in 30 minutes or so.
That's how much time I would set aside for exploring this festive store in NYC!
---
So what are you waiting for? Time to go Christmas shopping!
Read more about NYC: The perfect one-day itinerary for Christmas in NYC