For my 21st birthday a couple of years ago, my amazing boyfriend (soppy bit over, I promise!) gave me one of the best birthday presents I've ever had. We woke up on the morning of my birthday, and he whisked me off for a helicopter ride above the city I love. It was pretty incredible – so I wanted to share a few of the photos.
Pad booked it with Liberty Helicopters who are located in Downtown Manhattan at their own Heliport (6 East River Piers, NY NY 10004) who were just great and really made the whole thing really special. In a city where you end up queuing for big activities and day trips – we were pleasantly surprised by how short the waiting time actually was for our helicopter trip.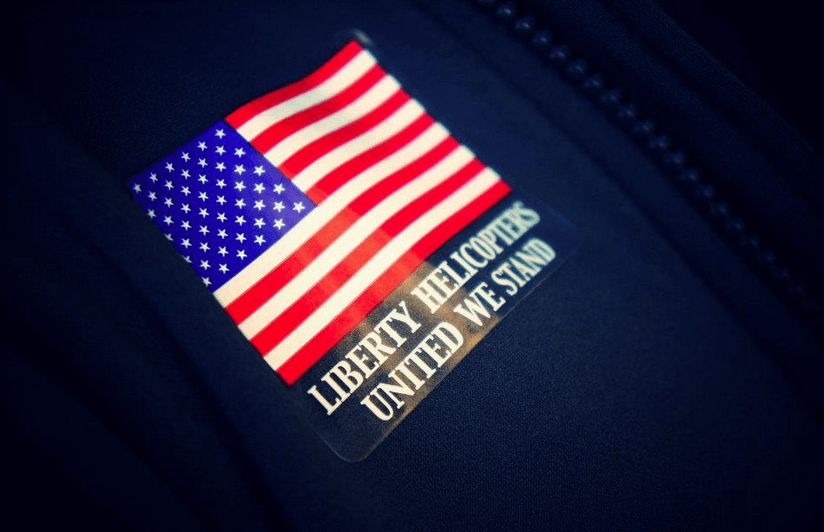 I think you can book different lengths of flights, ranging from about 10 minutes to around 30 (booking is something you do have to do though – I remember the lady behind reception telling a couple behind us that they didn't take walk-ins). Our flight lasted about 20 minutes, so we were right in the middle of the packages they offer.The prices vary hugely – depending on the length of the flight and whether you chose to go private too. We were in a shared helicopter with two other couples – but to be honest I barely noticed them there. When I think back to it – I just remember it being Pad and I.
The views were stunning – I literally cannot emphasise this enough. If you're someone who loves New York, and you're looking for something a bit special to do whilst you visit – then I can't think of anything more perfect than this.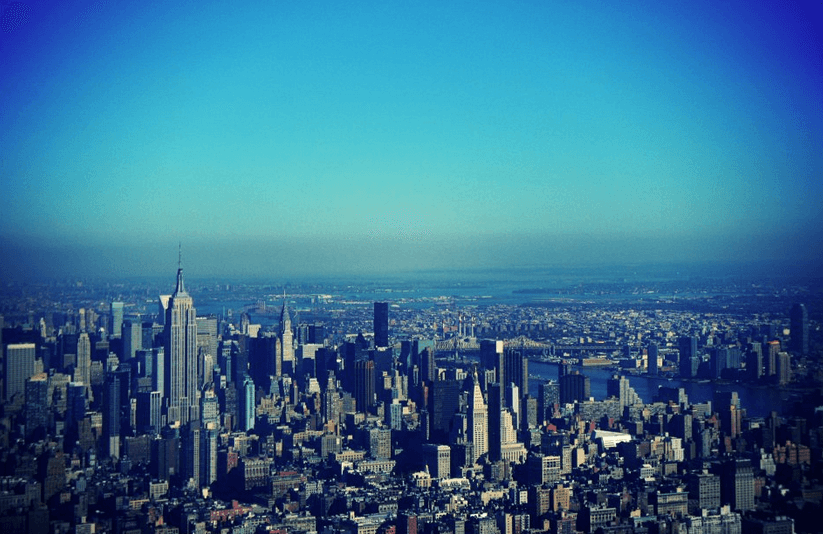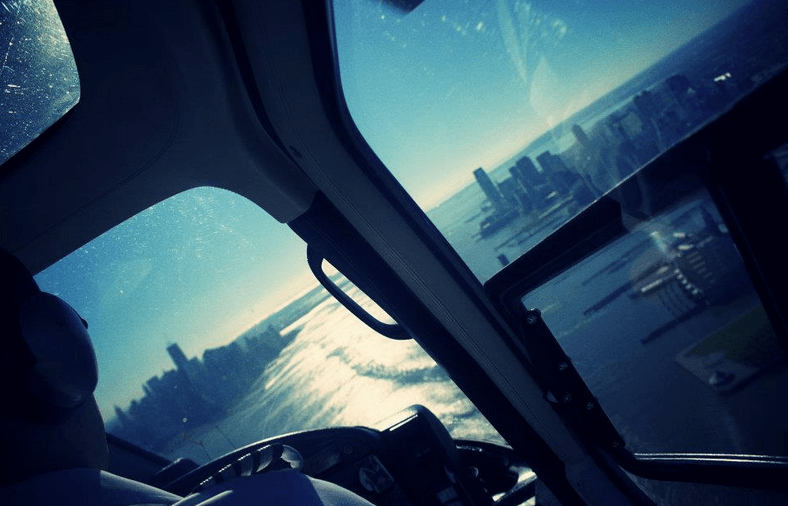 On your flight you don't actually fly over the city, but around it instead. You'll notice that since 9/11 no helicopters are allowed to fly over the city – unless they're news reporters or television crews. This doesn't mean you don't get the amazing views though – quite the opposite in fact. The views are much more epic when you're seeing the city above from afar – as you really take much more of it in. Just make sure you've got your camera and you bagsy the window seat!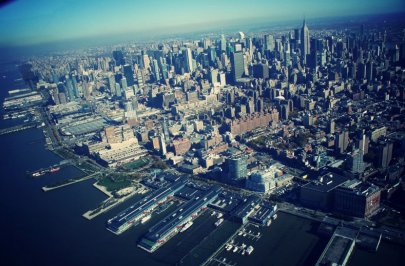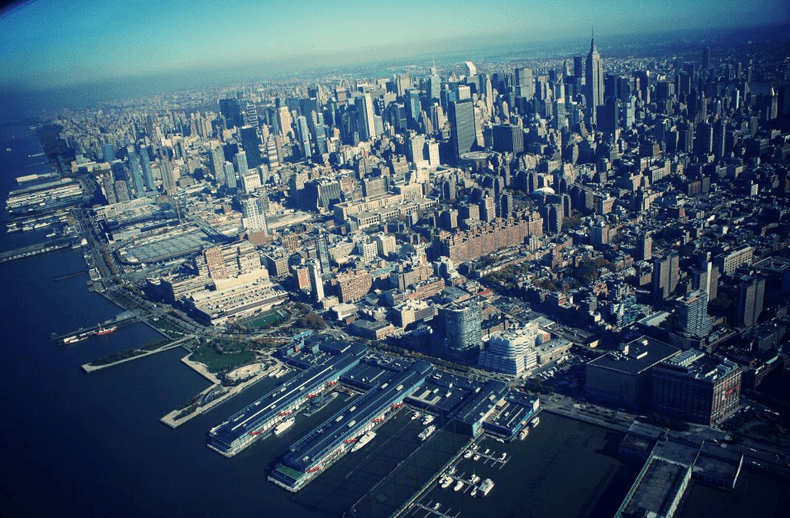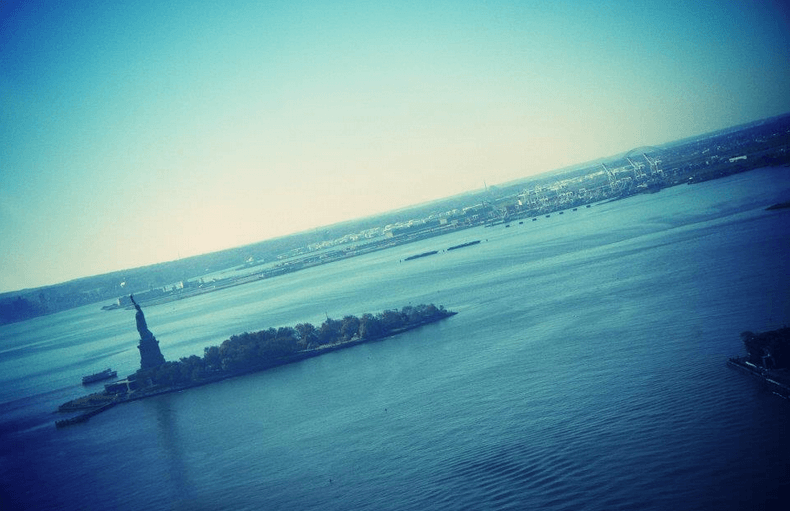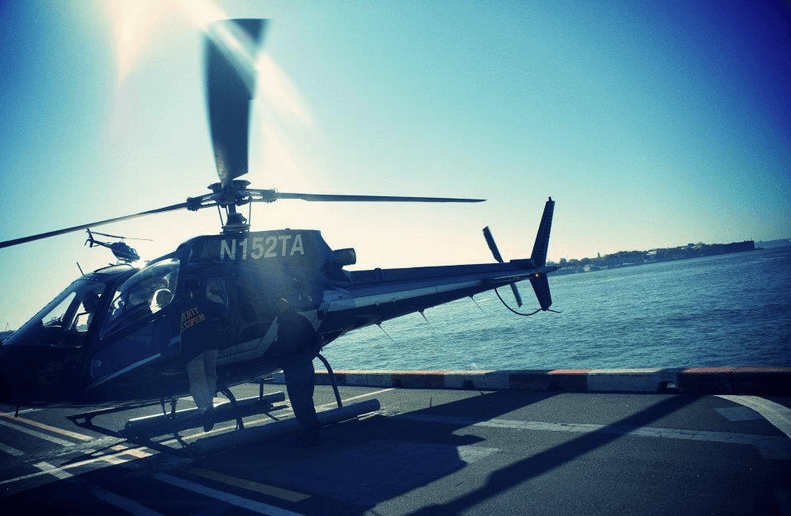 Would I recommend it? Of course I would. It is a short but sweet kind of treat – but oh my gosh – you'll remember it for the rest of your life. It's not just the romance of it all and seeing such an incredible landscape from the sky…. it's also something pretty special to be in a helicopter (because, let's face it, that's not exactly a daily occurrence for most of us)!
What would you recommend for people visiting NYC?