If you're visiting NYC soon, you might wondering if New York restaurants have dress codes…
It's a question worth asking, and I'll try to put your mind at ease here!
NYC has such a wide range of restaurants, and if you're visiting from out of town (or abroad), you might not know what the 'deal is' with dress codes in the city.
I get why you're asking the question – NYC seems like the kind of city that would have dress codes. After all, this is a city that is known for style, money, and notoriety.
The city's restaurant scene is as diverse as its population, offering everything from cozy diners and casual eateries to opulent fine-dining establishments. With such variety, it's natural to wonder about the norms when it comes to attire.
Here are some photos of myself and friends when dining out in NYC… attire always varies wildly!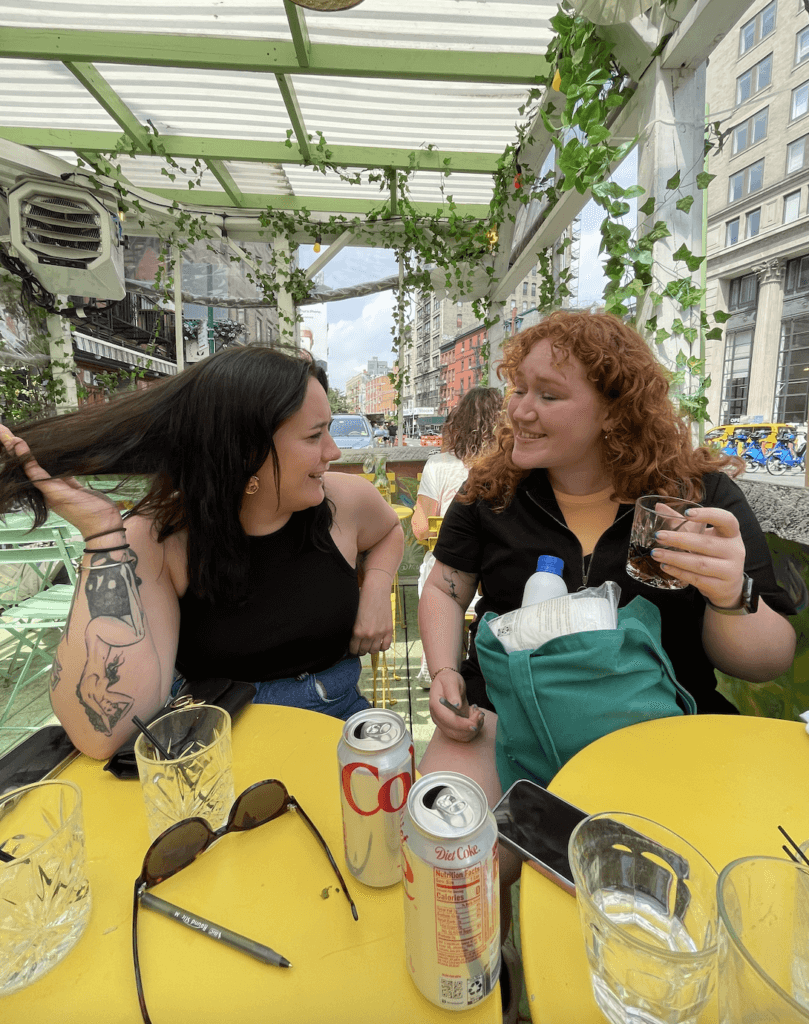 ---
But let's get you a simple answer about dress codes in New York City restaurants straight away…
You'll probably be surprised to know, that the majority of New York restaurants don't enforce strict dress codes. However, if you think planning on dining somewhere especially stylish or upscale – it's always worth double-checking on the restaurant's social media or website.
There's also a rule of 'common sense' in NYC. Even if the place you're visiting doesn't have an official dress code outlined on their website, you can still ascertain what kind of outfit will be appropriate by checking out their social media, or simply getting a feel for the kind of establishment it is.
However, saying all this, I've been sat in one of the fanciest steakhouses in the city in my best dress, and next to me there is a dude wearing shorts and flipflops. It's NYC – you just never know. It's half the fun.
Aside from the classic "no shirt, no shoes, no service" – you'll usually be OK in NYC.
In the blog post below, I'll outline the kinds of dress codes you might come across in NYC, and what to expect if a dress code is stated.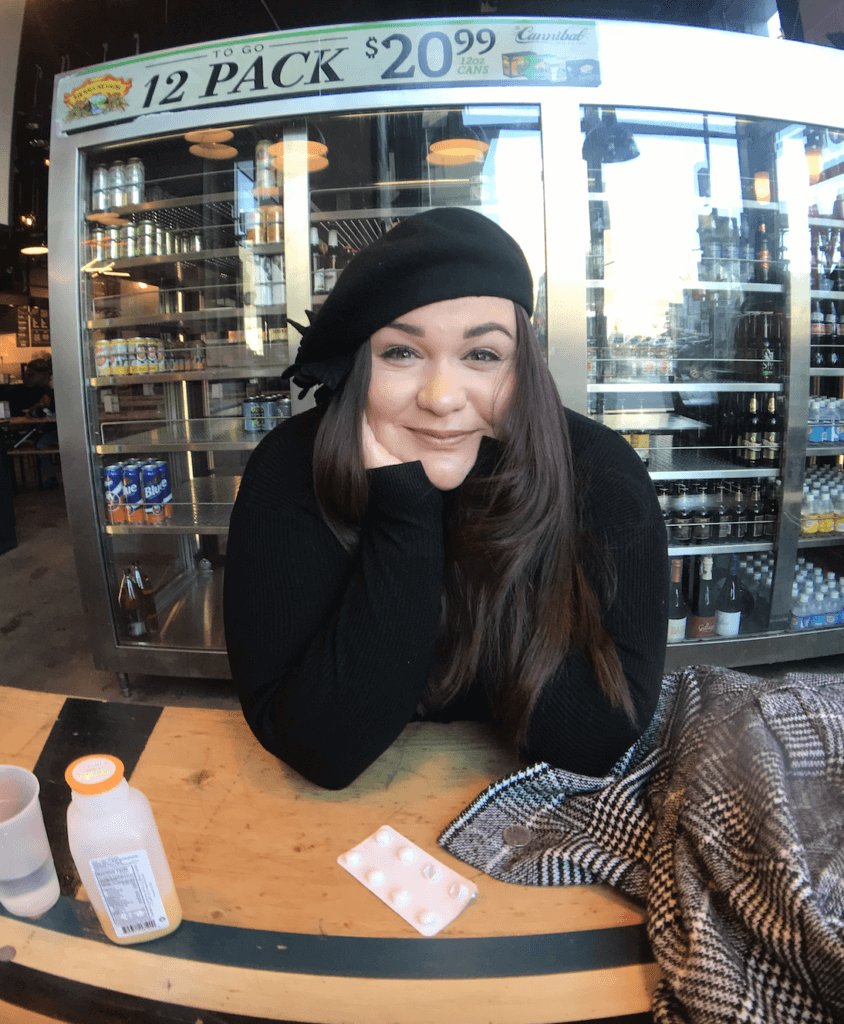 ---
The Spectrum of Style: Jeans and t-shirt, all the way to Black Tie
In a city known for its fashion-forward attitude, the restaurant dress code spectrum is broad.
As I mentioned, NYC has a bit of everything – and the dress code can vary greatly too – even unofficial dress codes.
On one end, you'll find the casual spots where your everyday wear is perfectly acceptable. These are the diners, the delis, the barbecue joints, the Irish bars, the neighborhood restaurants, and many of the brunch places. Here, comfort is king, and there's rarely an eyebrow raised at jeans and sneakers.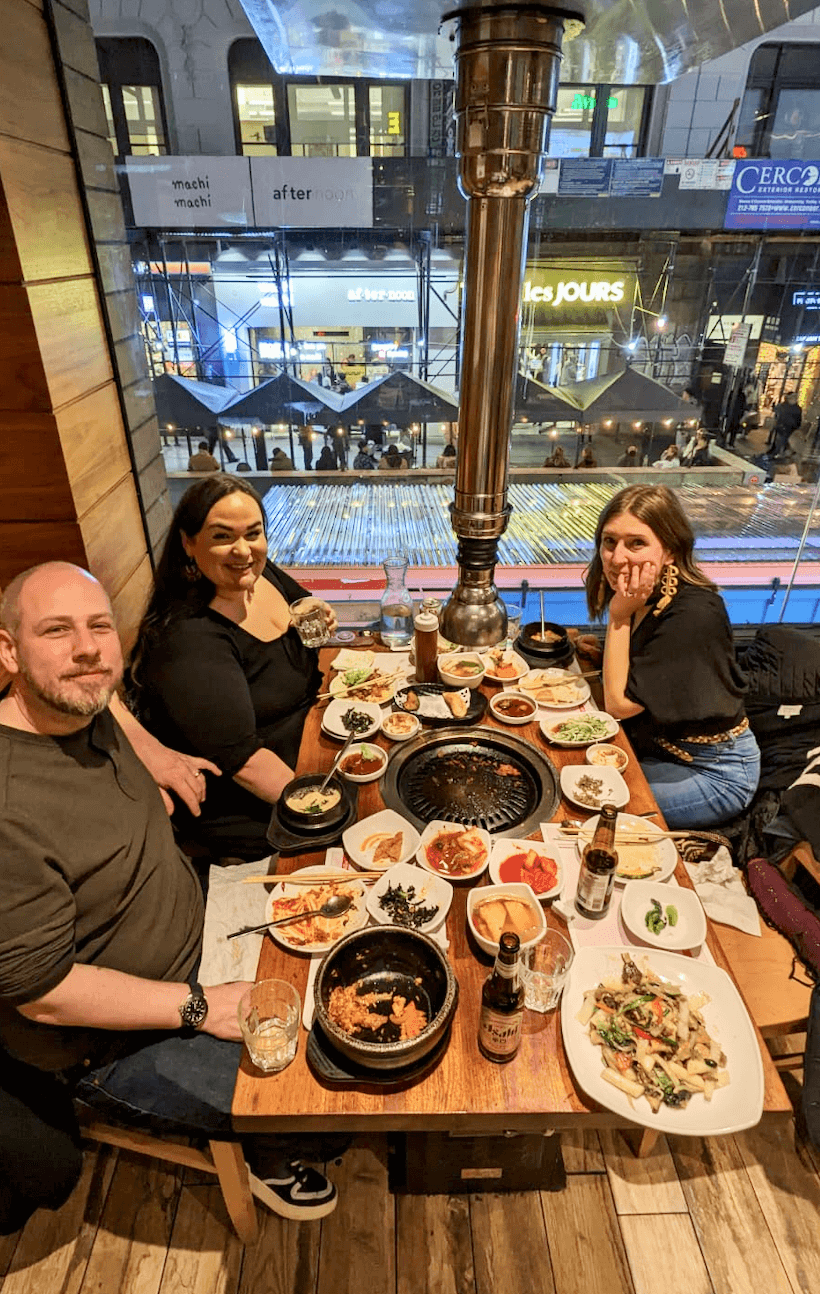 Move towards the other end of the dress code spectrum, and you'll encounter upscale restaurants and bars, where the expectation for attire shifts considerably.
In these establishments, often helmed by celebrity chefs or boasting Michelin stars, a dress code can be an integral part of the dining experience.
Patrons may be expected to don business casual at the very least, which typically includes slacks or stylish jeans, a button-down shirt or blouse, and for many places, a jacket for men.
Here are some of my more formal outfits for dining in New York City…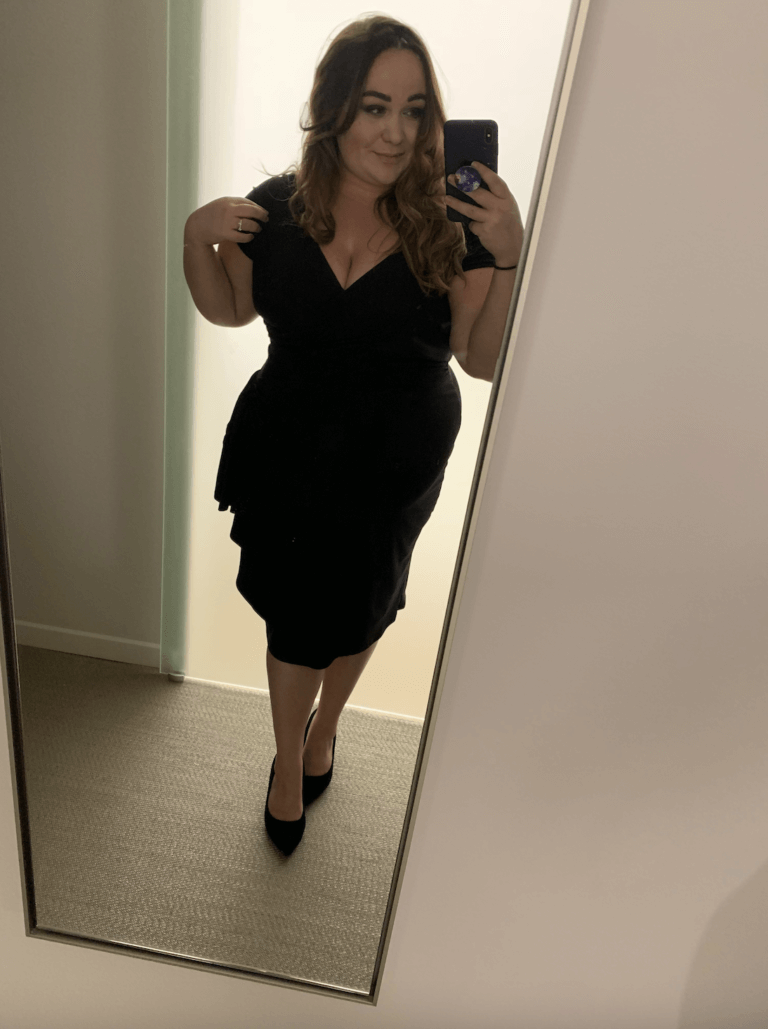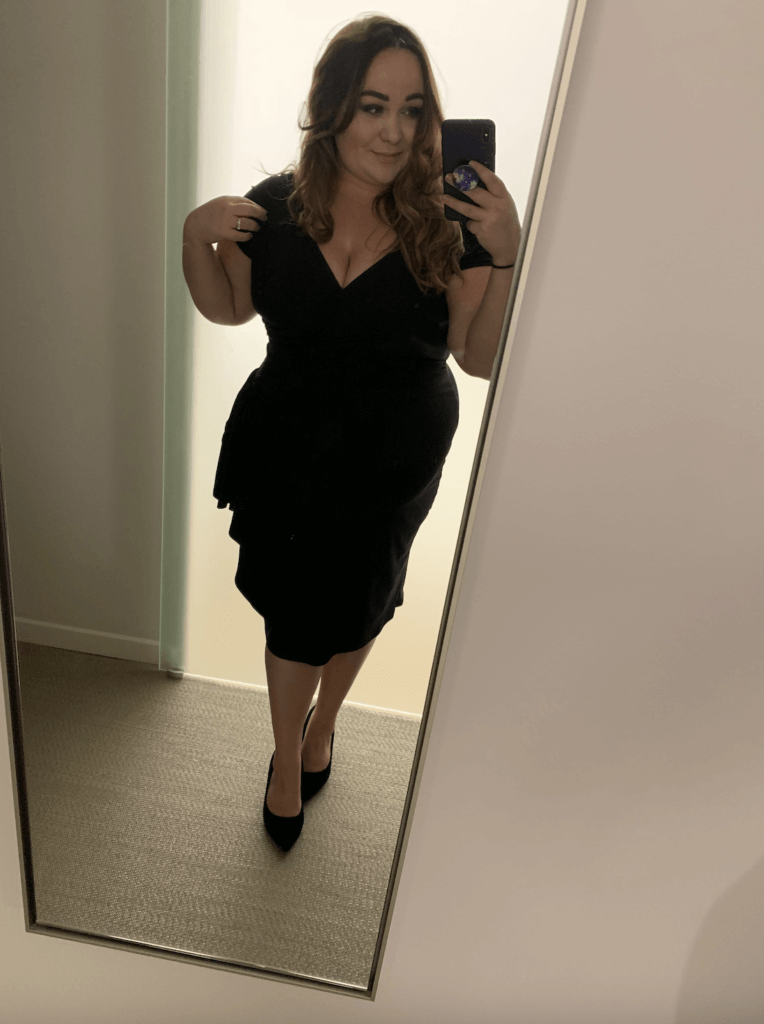 ---
If you're unsure, just check ahead to be safe.
I don't usually check ahead for dress codes in NYC – but that's primarily because I tend to eat at more casual establishments. Of all the more casual dining spots I've eaten at in NYC, I've never encountered a dress code.
The kind of restaurants / bars that I would check ahead for, would generally be:
Nightlife destinations and rooftop bars: These can be a little picky sometimes – especially for men's outfits, so I would check ahead for my husband's sake to ensure whether he needs a jacket or formal shoes.
Michelin-starred places: Again, mainly with men's outfits, you might want to double-check if a jacket is needed, or whether sneakers are allowed. It's rare to come across a strict dress code in NYC, but always worth double-checking.
Checking a dress code is also particularly crucial if you dress on the more casual end of the scale generally. I'm quite a girly-girl, so I can usually turn up anywhere in a dress and boots, and be OK. My husband, in his shorts and sneakers – not so much.
A quick visit to the restaurant's website or a phone call can save you the discomfort of being underdressed or the inconvenience of being turned away at the door. Especially if you waited months for your booked a table!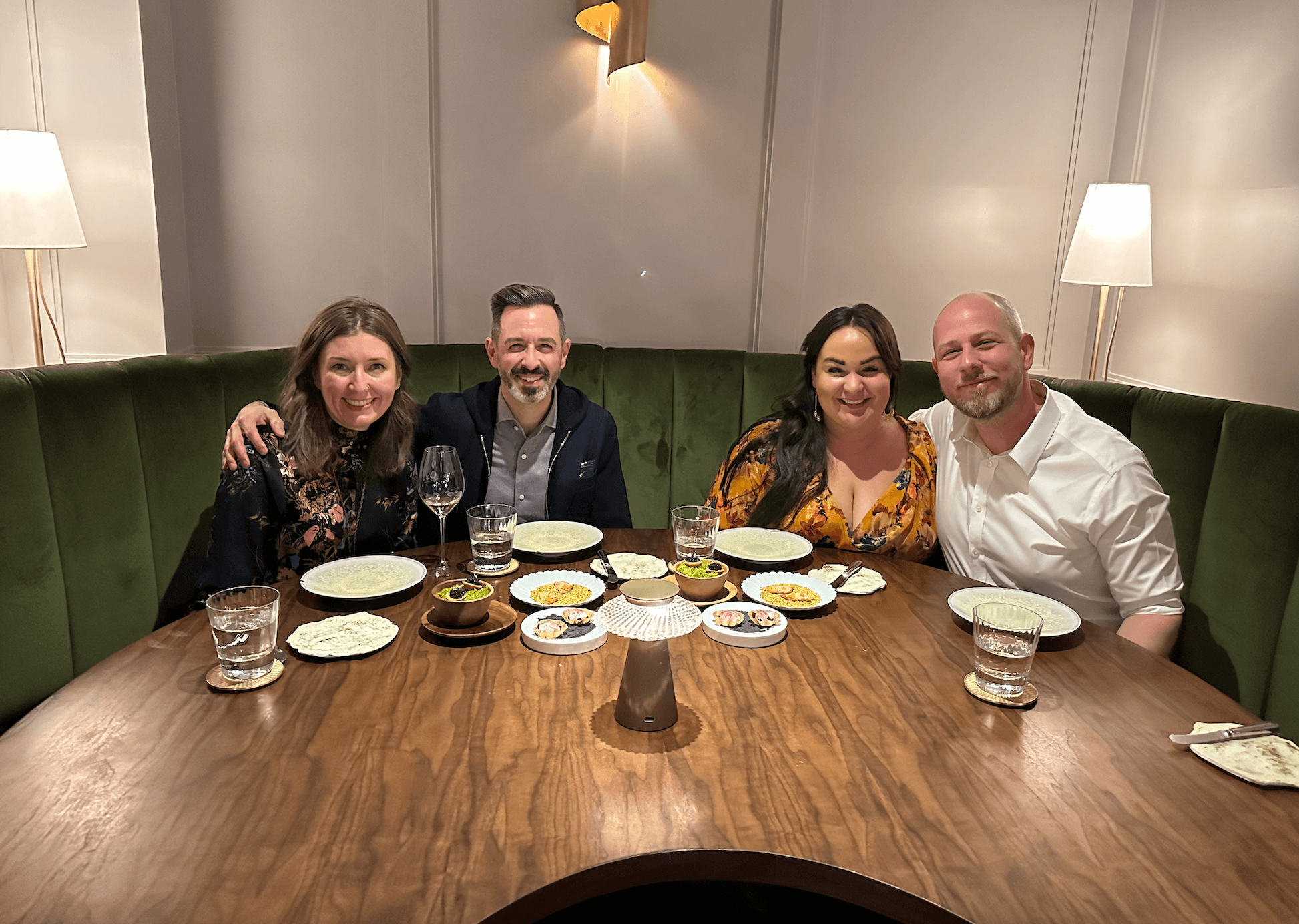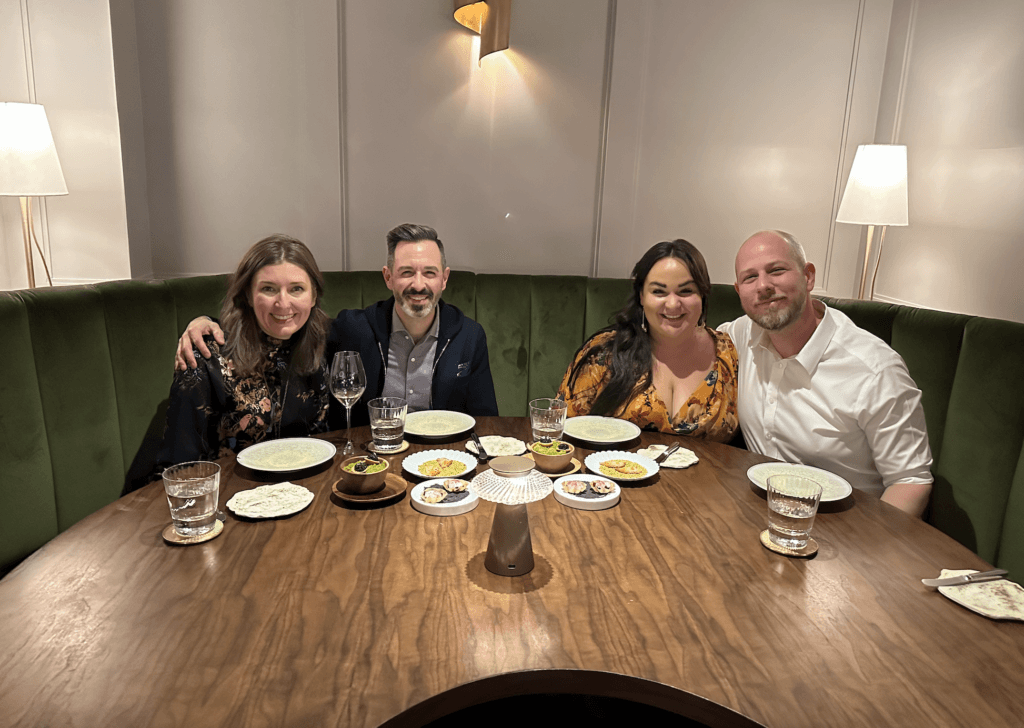 ---
A few examples of NYC restaurants with dress codes
I thought it might be useful to see some examples of New York restaurants with dress codes, so you can see the kind of requests restaurants can make of their diners when it comes to dressing a certain way.
As you'll notice, mainly, these restaurants are just requesting no flip-flops, shorts, or gym wear. So it's pretty simple to get your head around it.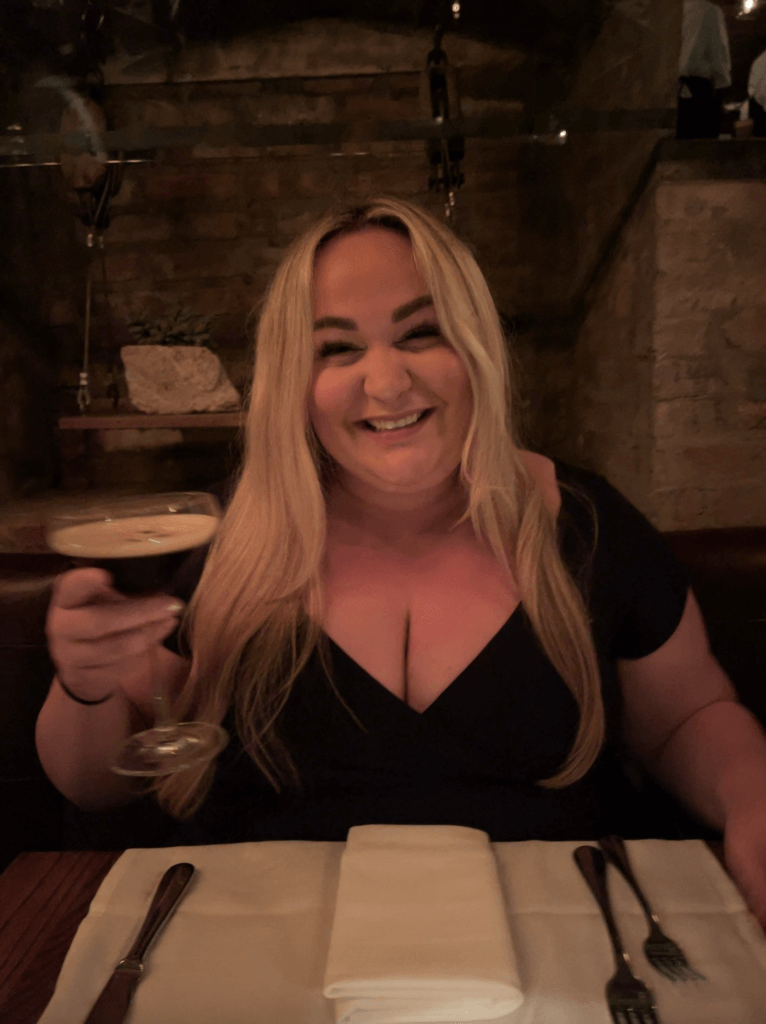 ---
Hopefully, this has helped you understand the dress code debate in NYC!