I thought I'd start writing a little weekly edit, mainly for my own sake (writing about life is kind of therapeutic!) but also because, as much as I love writing about travel – it's kind of nice to write all the other parts of my life too (because they're just as fun).
Being a bride-to-be
If you didn't know, my boyfriend and I got engaged way back in January (it feels like years ago!) and wedding planning has been high on the agenda.
No one warns you, but wedding planning becomes kind of all consuming –  it's like finding a new hobby and becoming totally obsessed with it.
Wedding planning is probably the most fun hobby I've ever had. Yay Pinterest! Yay Magazines! Yay dresses! Yay Shoes! It's everything I love rolled into one.
One thing I've learnt about myself though, is I'm the most indecisive person ever. And wedding planning has just brought it out of me. There are just so many options, you think you have your plan together and then you stumble across a new idea, and then suddenly your whole vision for the day changes in an instant.
Here are a few examples…
At first I wanted a champagne colour scheme – then I wanted turquoise. Now I want aqua and pink.
Yes, there is a difference between turquoise and aqua.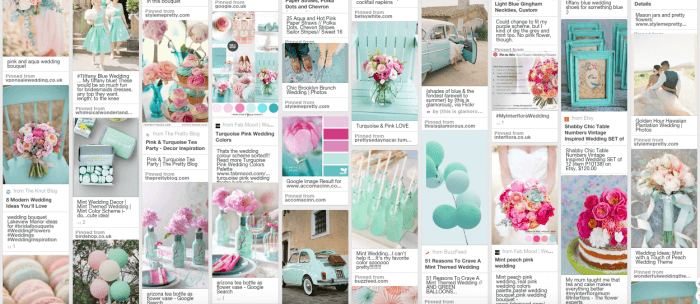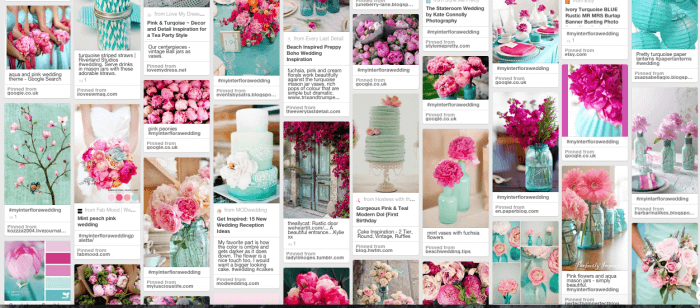 When we started planning, we were going to get married on a boat. Now we're going for dry-land vows – and a boat cocktail hour. I'm so so excited for this part of the day!!
I decided on my dress pretty early on. Paid for it. But then found another which I loved just as much. So now I have two dresses.
This will come as no surprise to those who know me – my closet is shrine to dresses – and I rarely where anything else. Why settle on one dress, when I can get away with having two? You only live once… Honestly, if I could get away with 5 wedding dresses, I'd totally do it.
The only thing I haven't changed my mind about is the person I'm going to marry.
If you're reading this Pad (and I know you probably decided to skip this blog post once you saw all the wedding GIFs)…
But I'm so excited to be your wife!
We've already been to two of our friend's weddings this year (congrats guys!) and each time I just sit there thinking "I can't wait for it to be our turn".
I can't wait, Im so excited. I'm so excited to marry you Pad, to be husband and wife, and have this awesome day, and wear a pretty dress (2 pretty dresses actually!), and have all these people we love all in one room, and to be surrounded by family and friends.
And eat lots of cake, and dance to cheesy music and spend hours goofing around in the photobooth.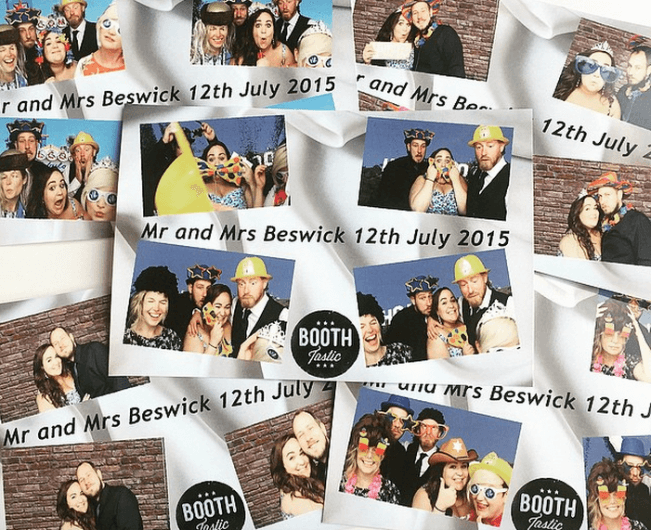 Instagram Snaps and London Sunshine
In between all the wedding planning, have been some pretty lovely weekends this summer. We've had a ridiculously good summer so far in London, it's been sunny and hot (maybe too hot… controversial?) and just glorious. I don't use that word often, but there's no other word to do it justice when the sun shines.
A day out with 2 of my beautiful bridesmaids… (you can only imagine how many selfies will get taken on the wedding morning!)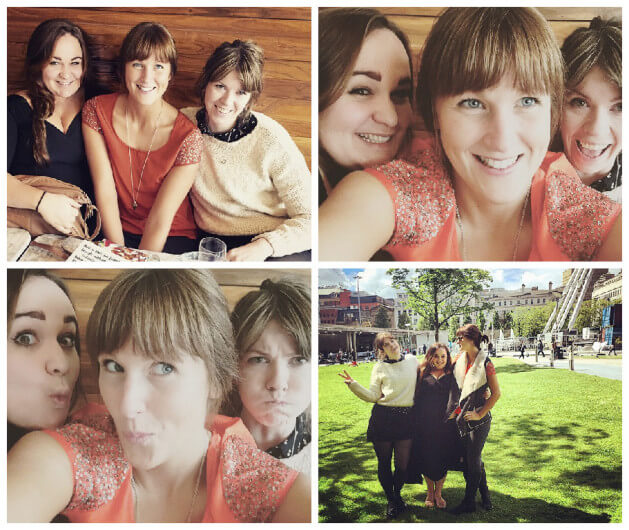 Any excuse to wear a pretty dress! My wardrobe is one of my favourite things about summer. So many pretty dresses, so little time!
Exploring London in the sunshine is always a good idea…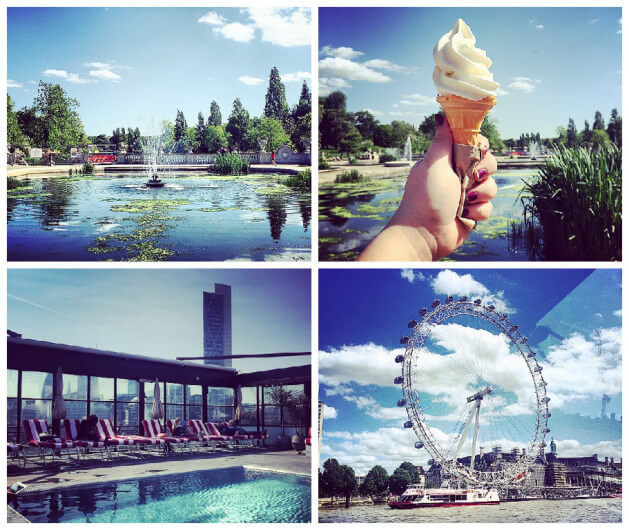 British Summertime at Hyde Park, we spotted Emma Watson #starstruck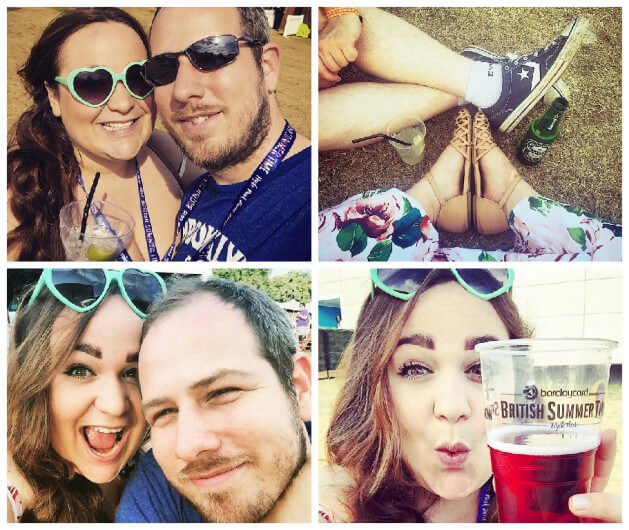 Oooh I also went to the Open Air Theatre in Regents Park last week – which was AMAZING. Definitely a must-do if you can grab tickets, it was so good! Got a little bit sunburnt though, and some random lady sat behind us threw up (too much sunshine, or maybe too much champagne?) but aside from that – it was such a cool way to spend the afternoon.
There was one bit where a pigeon sat on the stage and everyone was looking at the pigeon instead of the actors. When it flew off again every clapped.  I don't know why I found that as funny as I did.