There is absolutely loads to see and do in Hong Kong (more on all those things later) and one of the top on any travellers list is The Avenue of Stars. It's where you find all those incredible views and beautiful vistas of the city and it's an awesome place to people watch, stroll around and just soak it all in. Sure, this isn't the most authentic side of the city – but as far as views go – this is one of the most phenomenal we've seen yet. It's hard not to be bowled over as you watch the sunset over the skyscrapers, as the lights start glistening across the water.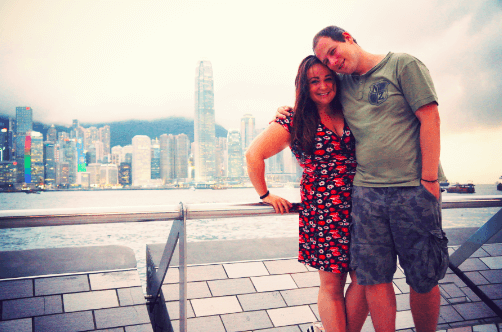 For the best time to visit, I'd probably go just before sunset (a quick google search will tell you when that is) on a clear day. We got pretty lucky with the day we went – we'd had some serious (bad ass) storms the days before so this was a surprisingly dry day for Hong Kong! If you get there at sunset, you can see the skyline in all it's glory in daytime and nighttime.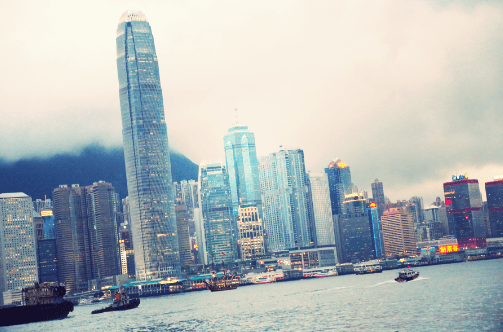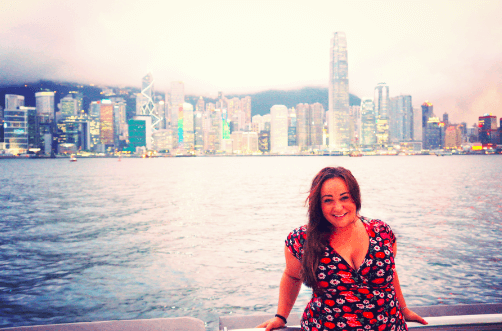 The one thing that really got me about Hong Kong was the sheer size of the place. I always had the impression Hong Kong was a very tall city – but not a vast one. But it's actually quite massive, especially when you're looking at it from such a panoramic perspective, as you do from The Avenue of Stars. The city scape literally surrounds you a full 180 degrees across the shoreline. So much so I couldn't actually fit it all in to one shot.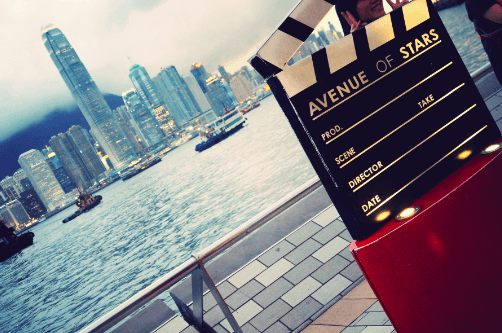 The below photos probably shows about 1/3 of the entire view. Which gives you an idea of the kind of scale you work with here!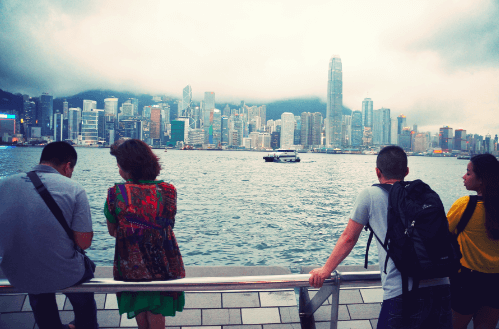 Of course, as with anything – I was waiting for the darkness to settle in. I just love cities like this in darkness – it just makes everything look so much more magical and atmospheric. They haven't made it completely easy for those of us wanting to get long shutter photos (there is a serious lack of flat surfaces you can rest your camera on) so if you have a tripod make sure you take it, if not you might have to do a bit of sneaky camera balancing. I had mine balanced on Pad's feet at one point – making him stand completely still until it had finished capturing. Ah, the things you do for love! He's a very good boyfriend!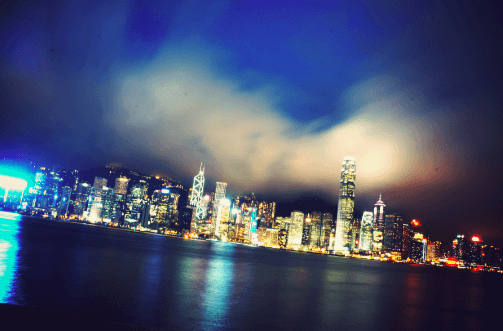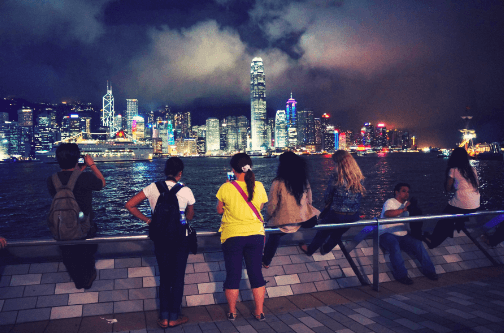 I think you'll agree – It's just stunning!