Before travelling Australia I'd read up on the various places we were headed – asked around… all the usual. There were a few places that kept being highly recommended…. Noosa, Byron Bay being two of the most popular choices in Oz. Brisbane however, people kept just looking at me and saying "meh". From the people I asked, and most people I've talked to, nobody seemed overly excited by Brisbane – so to be honest I wasn't expecting much from this little city – and I was kind of glad we'd only scheduled 2 nights there.
But I loved it.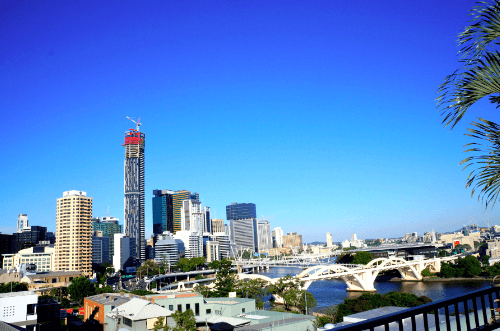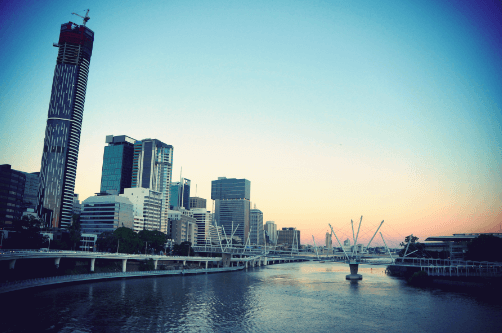 Sure, it's no Sydney – and there isn't anything iconic or instantly memorable about this place – but it has a great vibe and a lovely lifestyle and I really enjoyed spending time there. I much preferred it to Melbourne  – and Melbourne was somewhere people recommended to me loads. But with Melbourne I just didn't feel safe, and I didn't really click with the city because of that reason.
But Brisbane I liked.
It doesn't have a beach (which is weird for a big Australian city) but in their defence they have the Southbank area – which is a man-made beach and a swimming area that is always open to the public and free too. It was clean, friendly, safe and had a great atmosphere – and in all honesty I enjoyed it more than some of the overcrowded but average "real beaches" we'd seen elsewhere. Because , hey, you don't have to worry about getting salt in your eyes, and there are city views right across the water. Which is pretty awesome. We both loved it.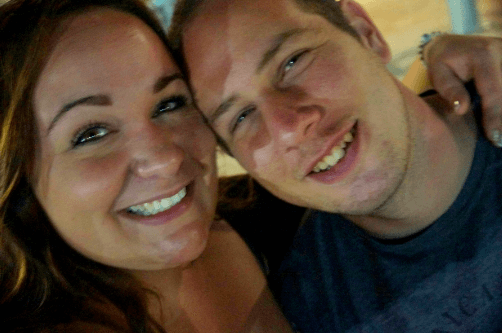 We spent a fair bit of our time on the Southbank, found some lovely restaurants (one of them serving nothing but chocolate related meals – amazing) and had a wander round, just enjoying the views. The views didn't really remind me of anywhere else, they were just kind of a stock-image for a nice cityscape (if that makes sense?) – nothing recognisable or striking but still very beautiful and gorgeous to look at and get lost in.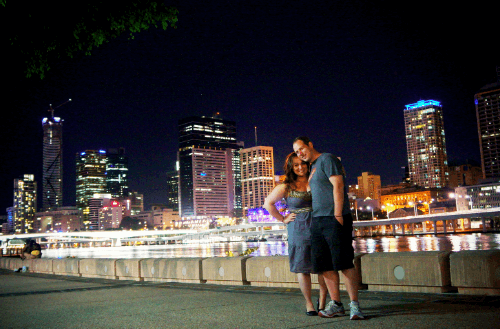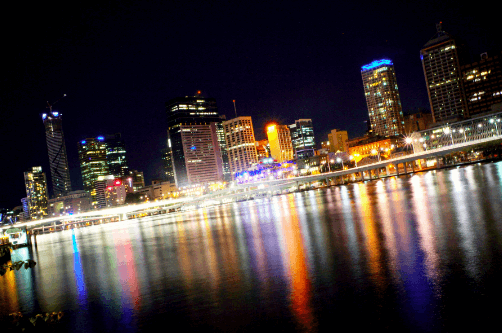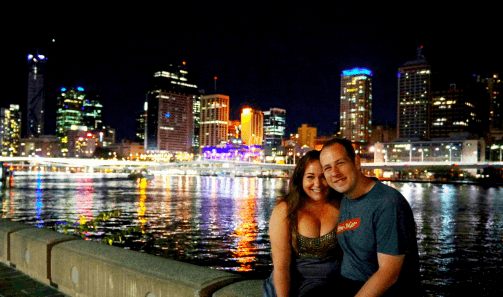 So yeah. It was the shortest stop on our Australian road-trip – but undeservedly. Maybe Brisbane deserved a few more nights from us – as it was a lovely city and somewhere we both really liked exploring and experiencing. But it just goes to show you never really know what to expect until you're actually there seeing it for yourself.
We're heading to Byron Bay next which has been highly recommended by literally everyone we've talked to before and during our month in Australia. I'm pretty much expecting it to be the nicest place on earth (based on the things people have told me) so let's hope it can live up to expectations! But for now… a few more photos of beautiful Brisbane….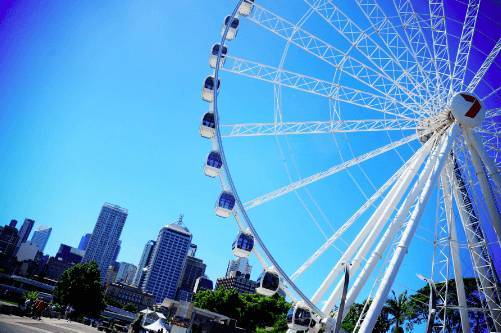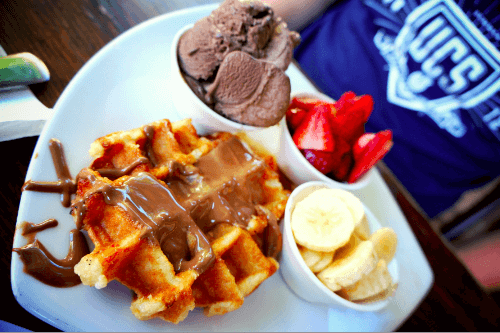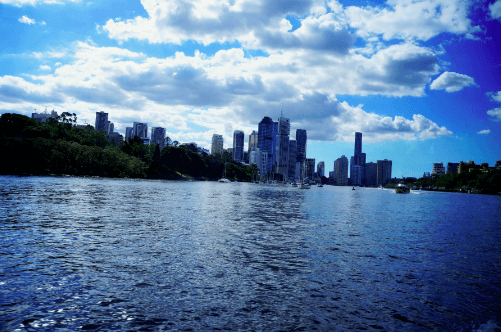 I don't know who these people are – but they spent like half an hour talking photos like this and Pad and I spent half and hour watching them (and suppressing laughter) as they did so. So I thought I would share the love. Still makes me smile just looking at it!