Are you looking for tips on how to get from Christchurch to Queenstown?
---
Queenstown, set on the banks of Lake Wakatipu, is a breathtakingly beautiful town, and one of my favourite places in New Zealand. The spectacular mountains and the crystal clear lake play host to the many adventure sports available in New Zealand, so it's somewhere the majority of travellers in NZ flock to. Christchurch is the South Island's largest city; so it's probably where you'll fly into, or arrive at, and Queenstown may be the first stop on your trip!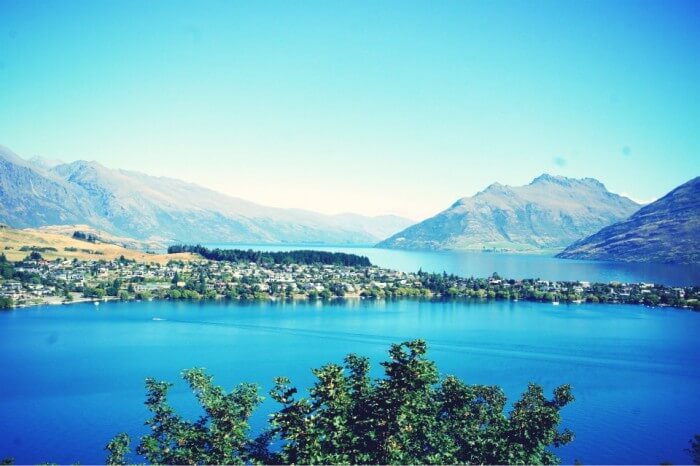 When I was travelling around NZ I did so much research on the different transport available, especially on the Christchurch to Queenstown route (and which was the best for me) so I figured I'd pop it all into one blog post and hopefully it'll come in handy for anyone doing the NZ travel-route too.
---
Take to the skies
Christchurch to Queenstown is a popular route, and Air New Zealand flies this route approximately 4 times a day, Mon-Sun. In the summer months, they offer 5 flights some days of the week, though this varies. The flight is approximately 1 hour long, so it's a pretty short hop over which is convenient if you're short on time. Flight prices start from $69.
Recommended for: People in a rush, people who love incredible views (the flight over has some immense window views!).
Not recommended for: People who are scared of flying (the flight into Queenstown can be a bit daunting as it's through a mountain range).

---
Take the bus 
If you want to get the coach there, you can get a direct bus from several companies, or you can make the most of the journey and book a longer tour that'll take you from one to the other. There are a few different daily direct service from as low as $39, which takes around 8 hours (about £20). The journey from Christchurch to Queenstown, or Queenstown to Christchurch is a long one – so if you can splash out on a comfier bus then do it!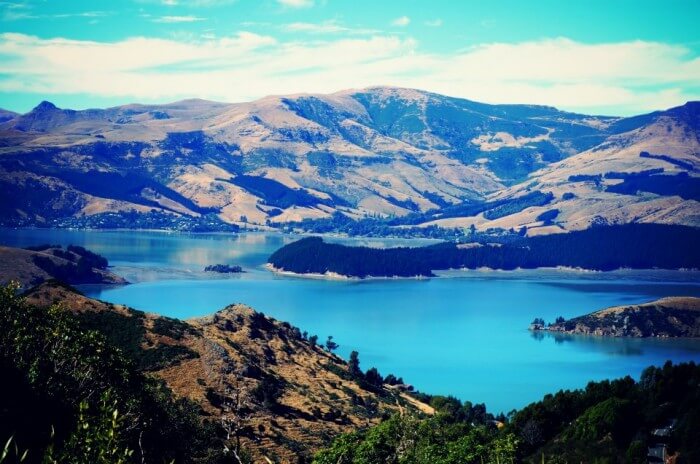 Also, if you get motion sickness – it might be worth taking a few just in case, as the journey is a little bit bumpy and winding at times. Obviously the south island is full of mountains and long roads, so if your travel sickness is easily triggered, it's worth preparing for that.
---
Make the journey part of a tour
If you want to use the journey to it's full potential, then fitting in a tour, or making the journey part of a tour is a really great idea. There's so much to see along the way, and making the journey stretch to a tour (over a day, 2 days or even a week) then do it! New Zealand is full of so many hidden gems, and fitting in as many sights as possible, is such a great way to see the country.
Recommended for: People on a budget, who don't mind a longer route.
Not recommended for: People who are impatient.
Here are some tours worth looking at…
---
Make it a road trip
If you've got the time, the most satisfying way to do this route is by car, so you're in control of which route to take and where to stop. There's several routes available with some stunning scenery to take in along the way. I've only done this route from Queenstown to Christchurch (so the opposite way) but it should be pretty easy to reverse the routes below… (I hope anyway!)

The coastal route:
This route takes a bit longer (643km, 7.5 hours) but has the beautiful coastal scenery. Head south from Queenstown to Dunedin via Alexandra, Roxburgh and Lawrence, taking in the Karawu Gorge along the way. From Dunedin you head north, following the coast up to Christchurch. There is plenty to see and there's a few pleasant towns along the way, such as Oamaru and Timaru. Take a picnic for lunch!
The inland route:
This is the mountainous route; it's 483km with 6 hours of driving. Just out of Queenstown, Cromwell has a few vineyards, if wine is your thing. It might not be directly on the way, but one of the main reasons to go inland is to visit Mount Cook, and if you're looking to make an overnight stop, this is a very good place to do it. Back on the road, you'll pass Lake Tekapo, then the town of Geraldine which has a very crafty, country vibe.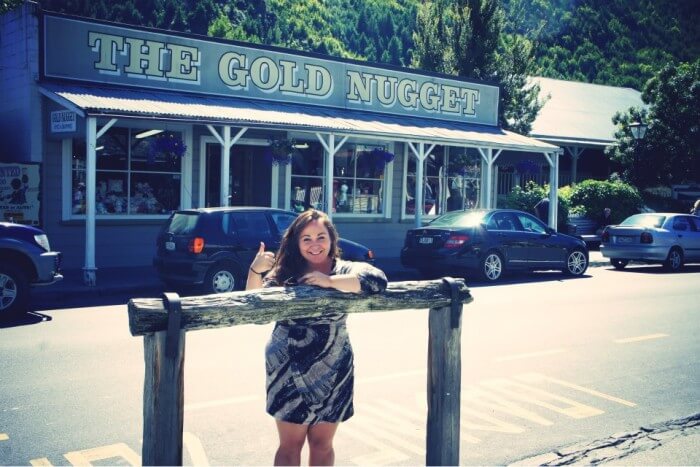 Hiring a car is easy. The likes of Avis and Budget operate out of both the city and the airport and have offices at Queenstown (in the town and the airport), making a one-way hire simple.So it all boils down to how long you want to take, how much you want to take in and whether you want to sit back and enjoy the view, or take the wheel yourself.
---
Getting the train from Queenstown to Christchurch
A lot of people actually google search whether there's a train from Queenstown to Christchurch – but the answer (sadly) is there isn't a train option. Train travel isn't very popular in New Zealand, especially in the south island. It's because the mountains are such big parts of the landscape, and it just lend itself well to train travel.
---