Have you ever heard of the SeaGlass Carousel in NYC? It's one of my favorite hidden gems in the city, and I want to tell you why I love it!
The SeaGlass Carousel in Battery Park is one of my favorite activities in the city, and I think it's one of the best hidden gems in the city.
Located in Battery Park, at the southern tip of Manhattan, this little gem is utterly gorgeous and makes for a perfect activity (all year round).
The SeaGlass Carousel is tucked away in a pretty unassuming building, but once you glimpse inside, you'll see why this place stole my heart.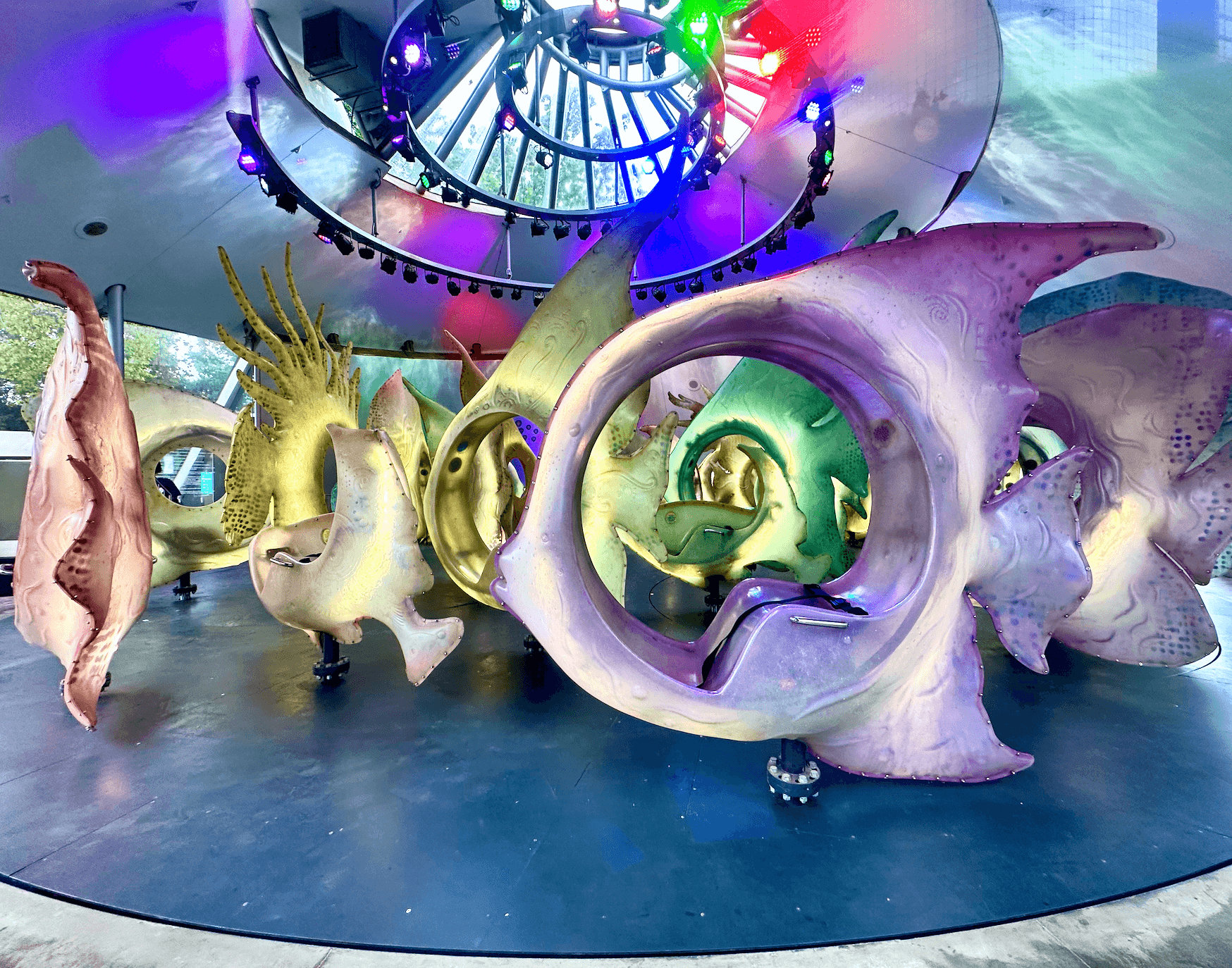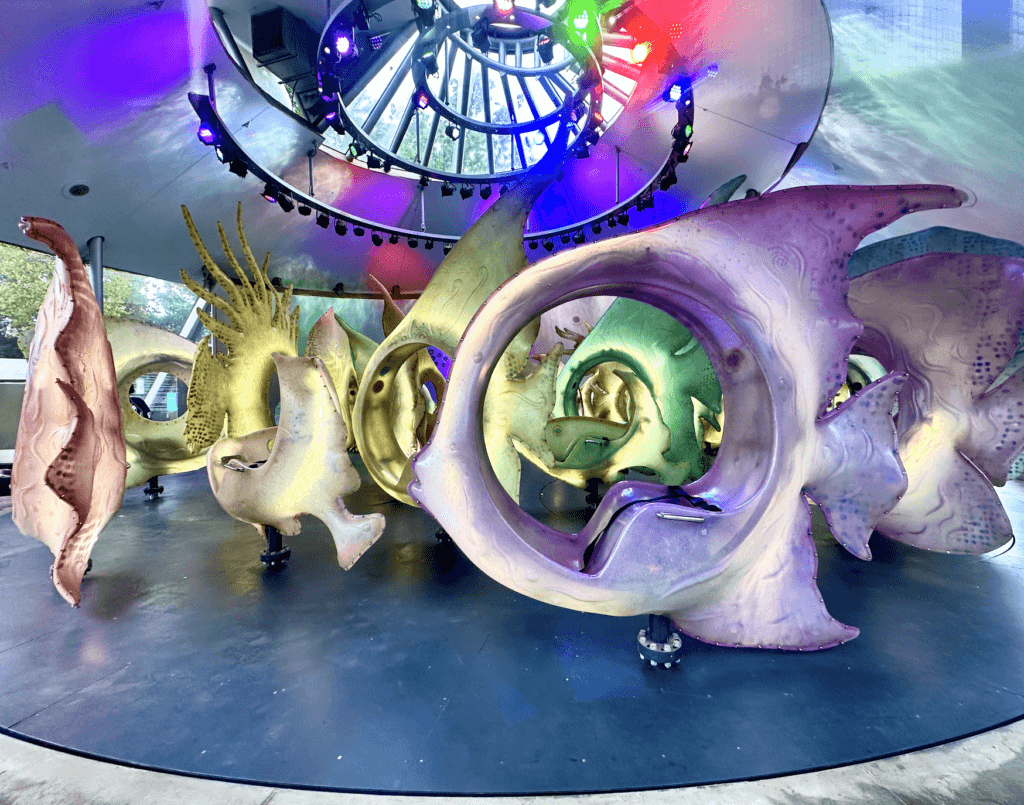 The dancing fish, the music, the twinkling, colorful lights, it's so magical.
---
You're probably wondering… Why the fish theme?
I can hear you thinking it… and it's a good question!
Well, historically, the New York Aquarium used to be located on this site. It was one of the USA's earliest public aquariums until it closed in 1941. So this carousel serves as a memory to that.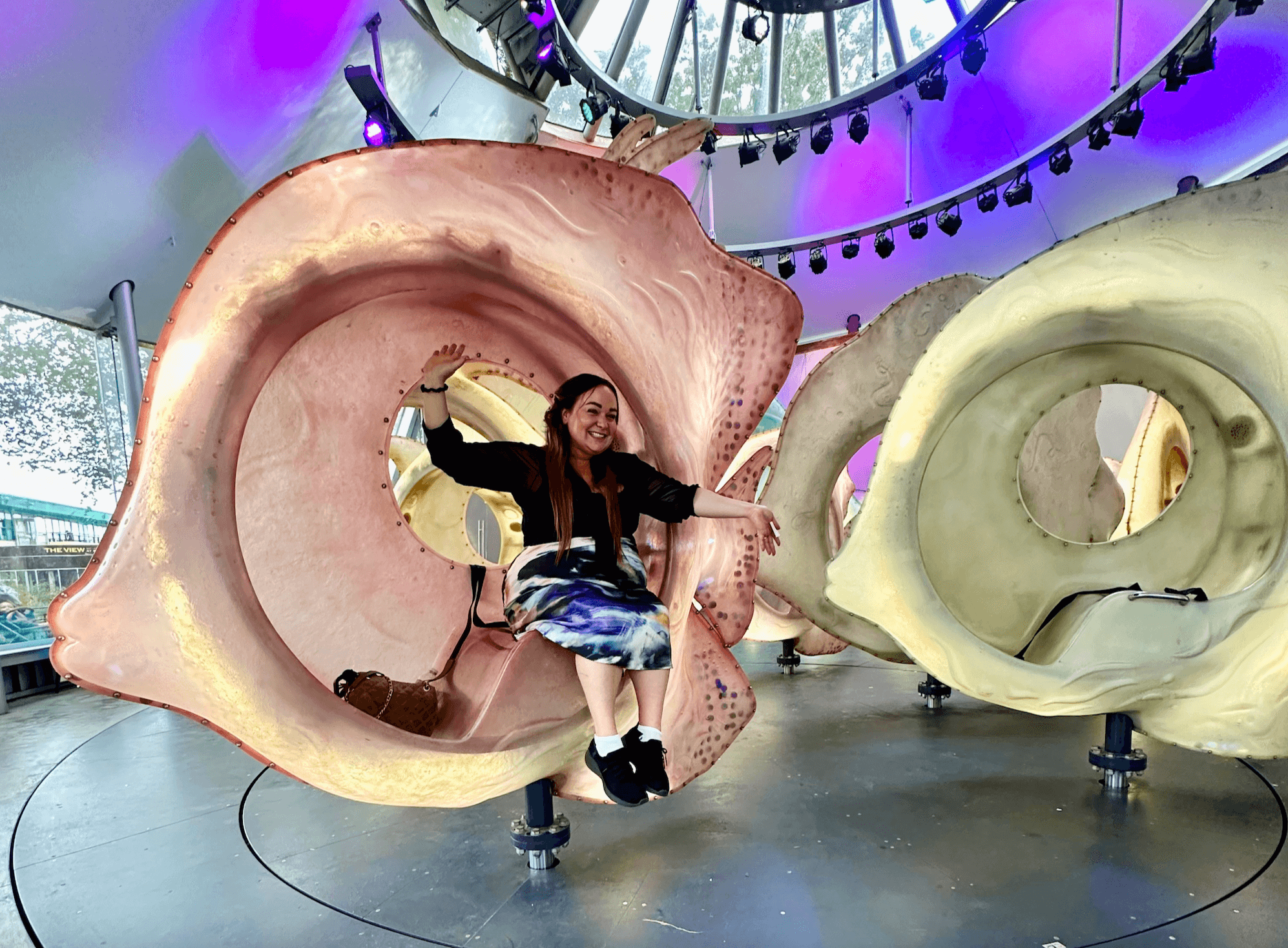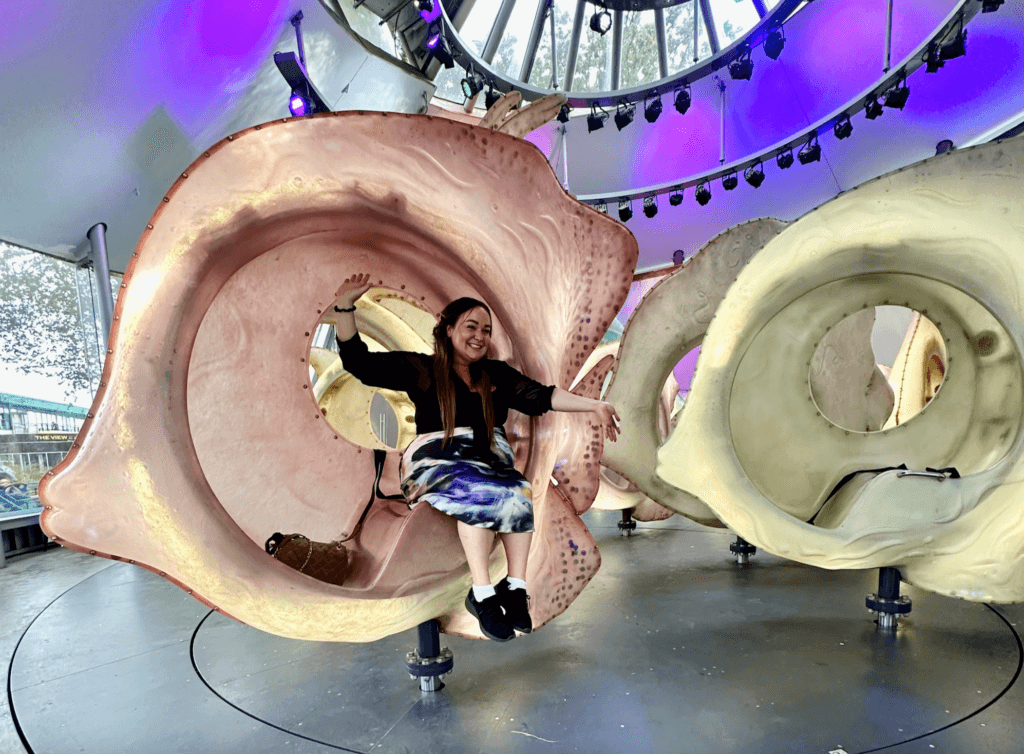 ---
Here's a quick video I made of the experience!
---
Here's the important information you need about the SeaGlass Carousel in NYC
Here's some useful information about the SeaGlass Carousel, and the things you need to know before visiting this gorgeous part of NYC!
Website: https://www.seaglasscarousel.nyc/
Tickets available for in-person purchase, only.
Price: Tickets are $6 each, or $55 for a 10-Pack
Opening times: The Carousel is open 7 days a week, Mon-Thurs: 11am-9pm, Fri-Sun: 11am-9pm (weather permitting)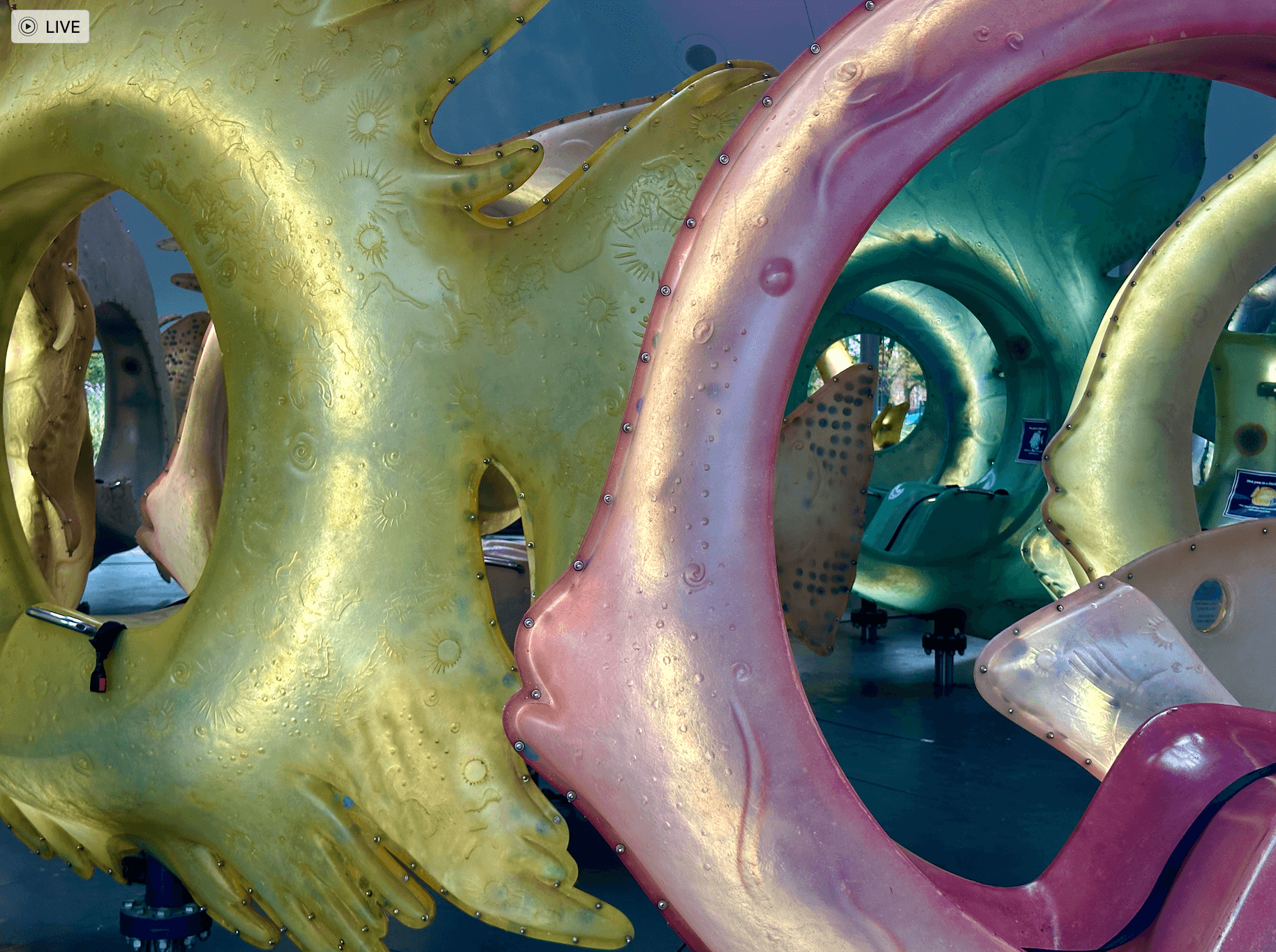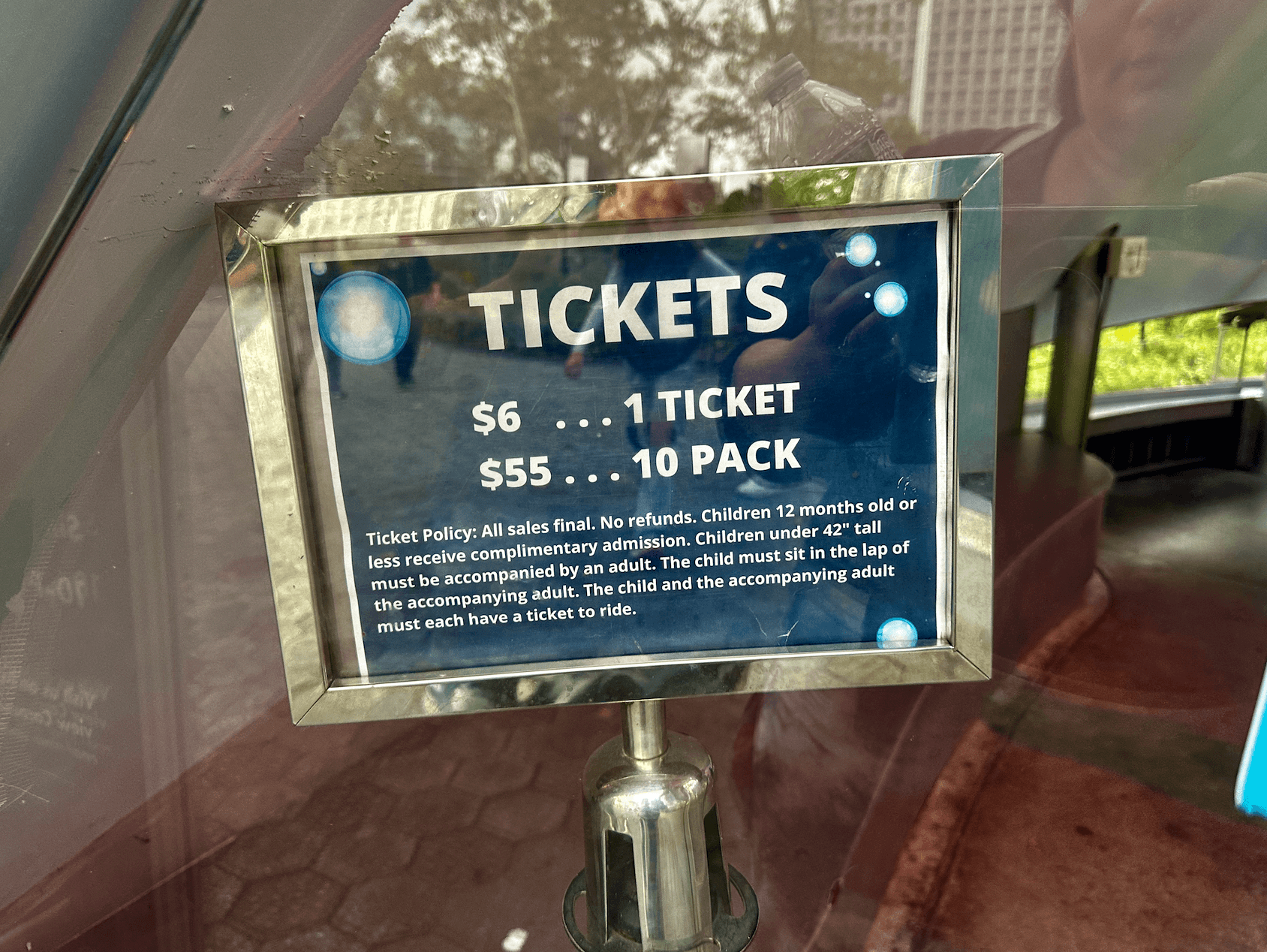 ---
Getting to the SeaGlass Carousel
Getting to the SeaGlass Carousel is so easy. You can take several different subway routes, and the area is on many bus routes too.
If you're not a fan of public transport, then jumping in a taxi or Uber is always an easy way to get there too!
Here are the subway and bus routes:
Best subway routes: #1 to South Ferry, R to Whitehall Street, W to Whitehall Street on weekdays, #4 and #5 to Bowling Green
Best bus routes: M5, M15, M15 SelectBusService, M20 to South Ferry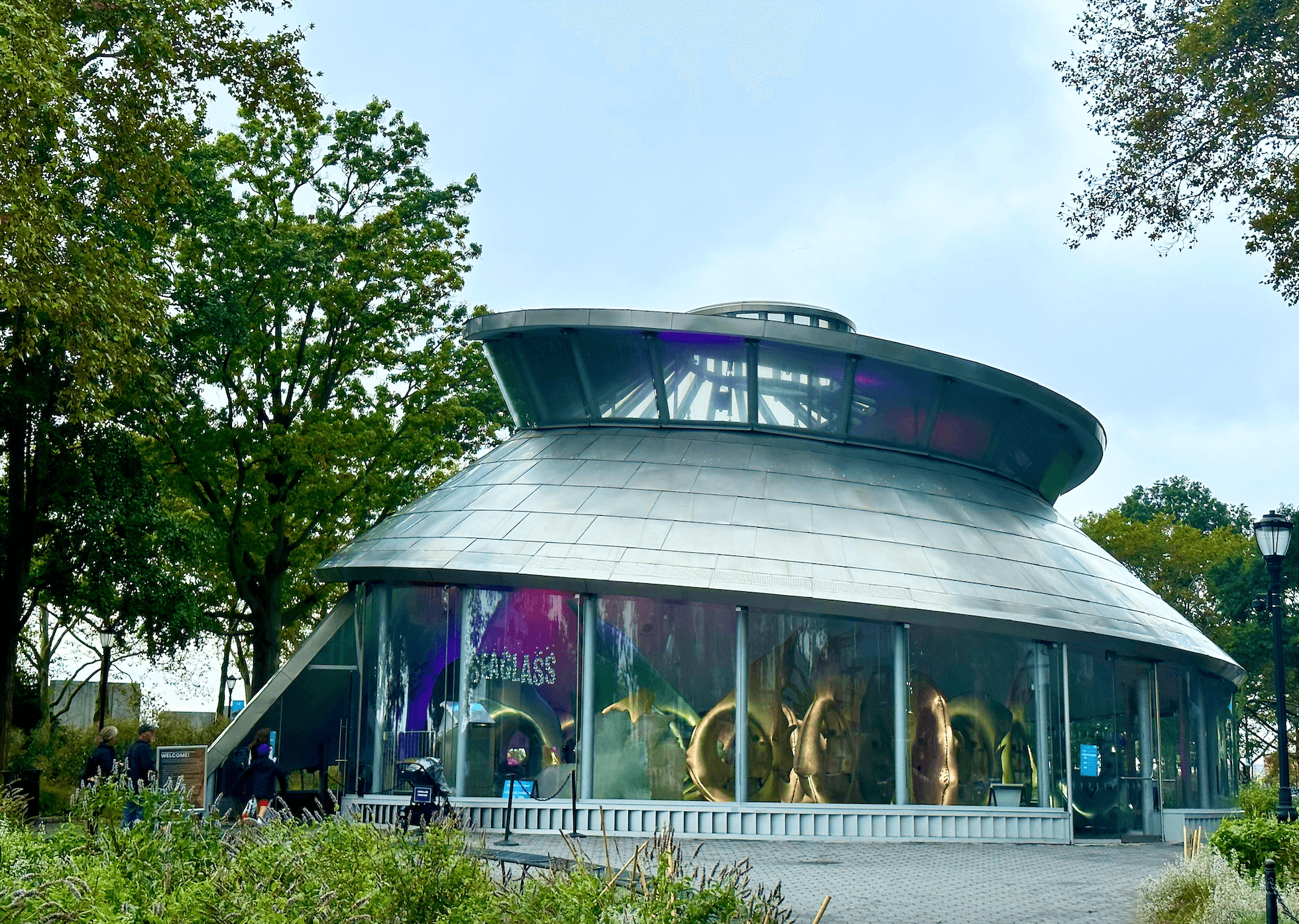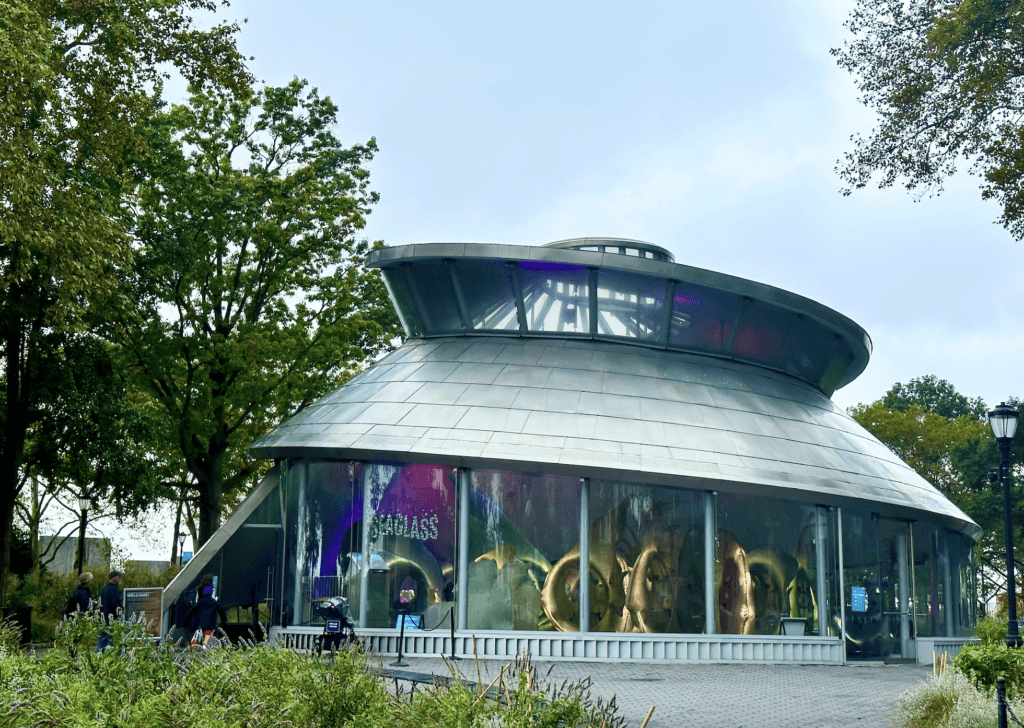 ---
Is it family-friendly?
Of course it is!
This place was designed to inspire the imagination, and whilst it's a great activity to do as an adult, kids love it even more.
If you're visiting NYC with kids, this is one of those things I would go out of my way to do with them. It's so magical (and so affordable!). Oh, and there's a playground right next-door, so you get two activities in one for the little ones!
Children under 12 months old may ride for free, but must be on their parents lap.
Any other children under 42 inches tall must also ride on an adult's lap.
Only one child per adult's lap.
Both children and accompanying parents must have a ticket.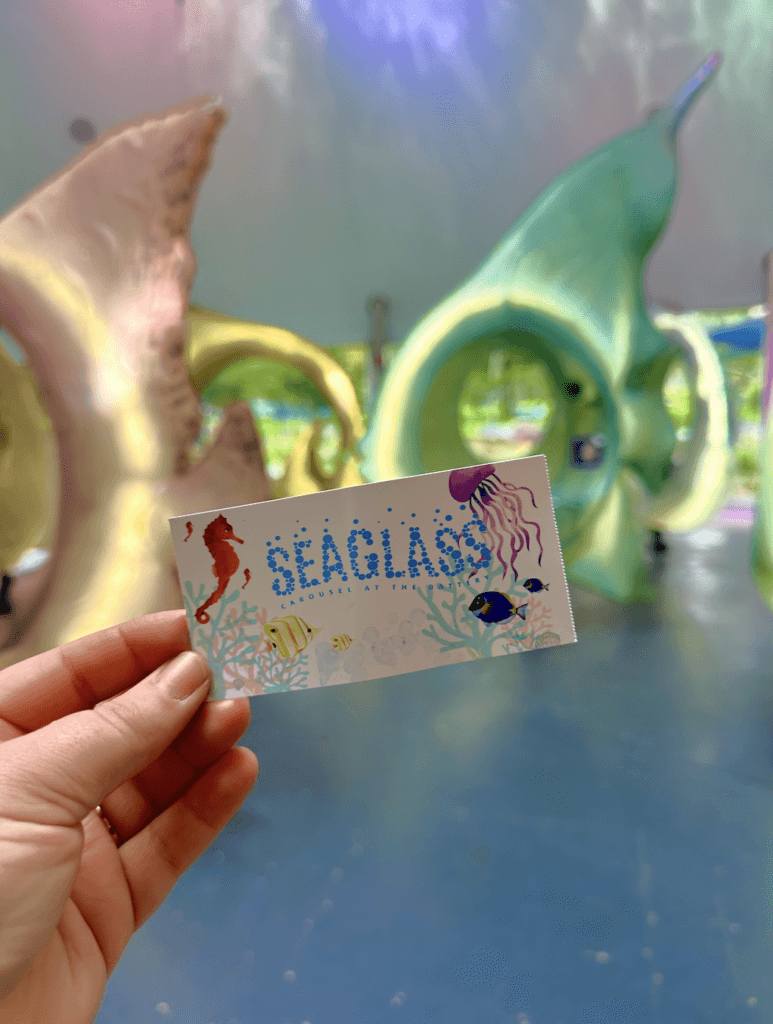 ---
Why is this such a special place?
It's hard to explain what makes the SeaGlass Carousel so special, but I love that it feels so different from it's Downtown surroundings.
In a part of New York City that is known for being so serious, money-driven and corporate, there lives this whimsical, magical, colorful carousel.
It's kind of wonderful, don't you think?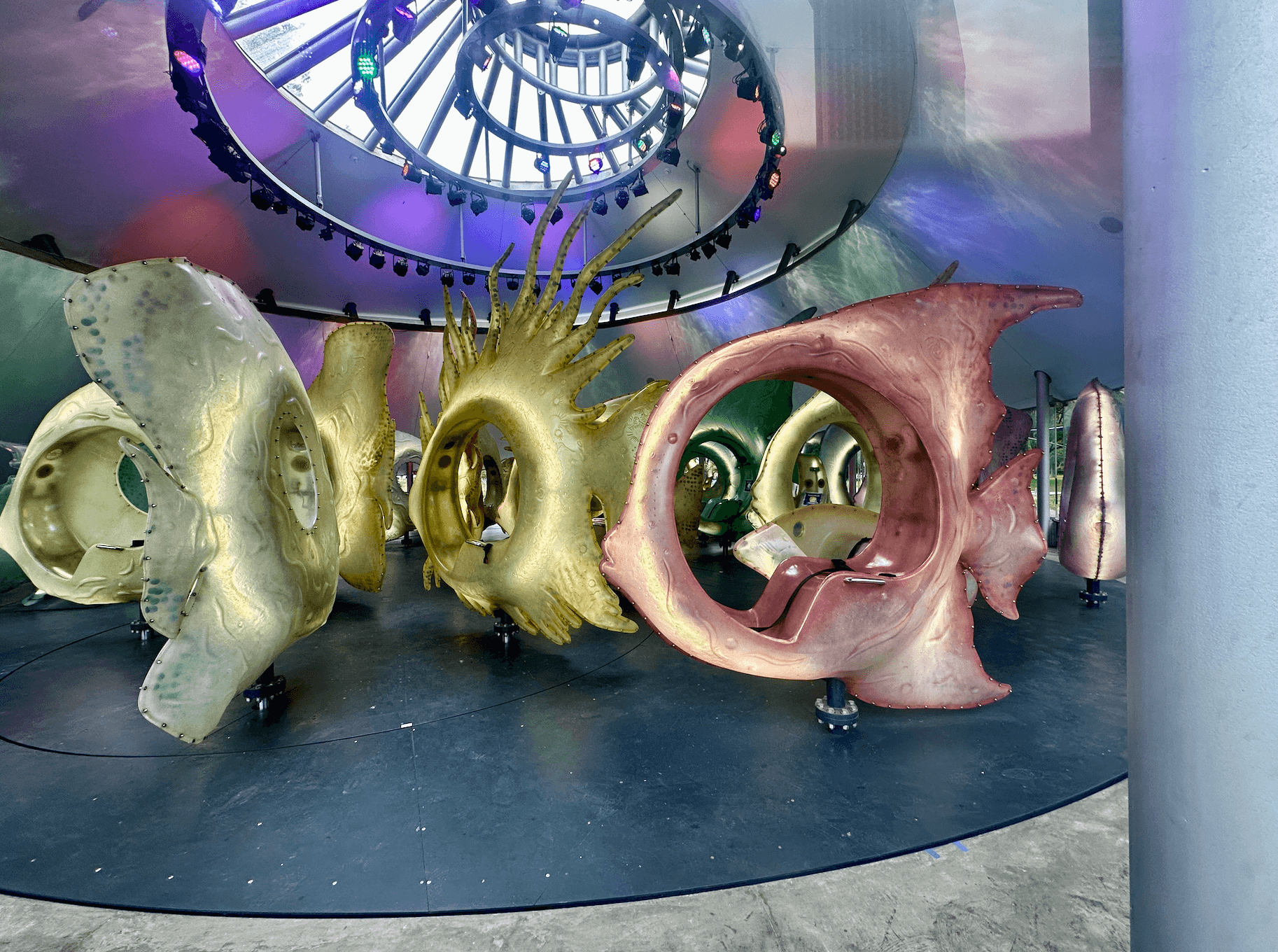 ---
A little bit about the design of the SeaGlass Carousel
World-renowned artist George Tsypin designed the SeaGlass Carousel and this gorgeous attraction officially opened it's doors in August 2015.
The design of the SeaGlass carousel in NYC is unlike any traditional carousel you've seen before. Because, instead of horses, you'll be sitting inside fish!
The 30 luminescent, iridescent fish glide gracefully around the carousel, and it gives you this beautiful, 360-degree, aquatic adventure.
The artistic brilliance of the SeaGlass Carousel is one of the reasons I love it so much. The illumination of the structure (and the fish) makes the whole place glow and come alive once the carousel is in motion.
What you get is this breathtaking array of LED lights, that create an underwater world filled with vibrant colors and patterns, emulating the interplay of light on the ocean's surface.
Read more about NYC: 8 beautiful carousels in New York City you need to explore!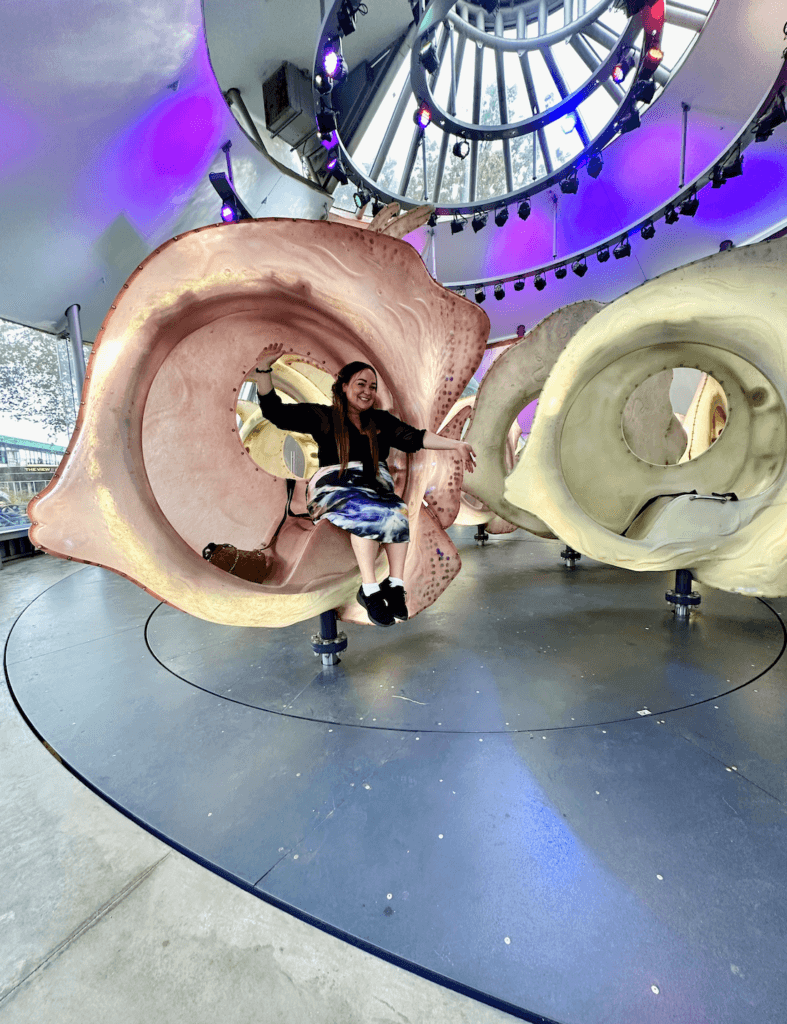 ---
Can you ride the carousel multiple times?
Yes, of course! In fact, they offer multiple ticket packages for this very reason. It's so much fun, you'll probably want to try it at least twice!
---
Is the carousel accessible?
SeaGlass Carousel has definitely made some great efforts to make the ride more accessible to those with mobility issues.
For example, Seaglass offers two static fish that are ADA wheelchair accessible.
Riders in a wheelchair may remain in their wheelchair for the duration of the ride, and they have access to a secondary entrance as instructed by the Ride Attendant.
You can find more information about their accessibility policies by clicking here.
---
I hope this blog post has inspired you to explore the SeaGlass Carousel in NYC!
It is such a wonderful activity to make time for in NYC, and it's something that not many tourists and visitors stumble across!
This place is super special, and I think you're going to love it.