Are you looking for a list of NYC carousels? You've come to the right place!
If you're visiting NYC, you might not have realised quite how many beautiful carousels there are around the city. If you're visiting the city with children (or maybe you're just a big kid yourself) you might want to spend a day searching them all out and taking a ride on each one! It's such a fun way to spend the day!
Whether you're visiting these as an ultimate bucket list, or you just want a cute instagram photo – these NYC carousels are some of the most well-treasured attractions in NYC for sure. 
Bryant Park Carousel
This little gem in Bryant Park is only small compared to some of the others on this list – but it sure is pretty! There isn't usually a line either, so you could have multiple rides!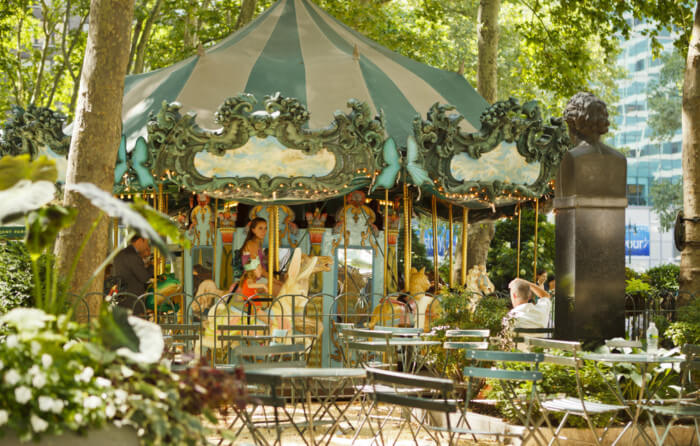 Central Park Carousel
Located right after the underpass – the Central Park Carousel is probably one of the ones you're most likely to come across during your time in NYC. It's usually busy on a sunny day, but it's worth the wait even if there's a little queue. This is a classic and iconic NYC attraction, and had to make our list of NYC carousels – so don't miss it!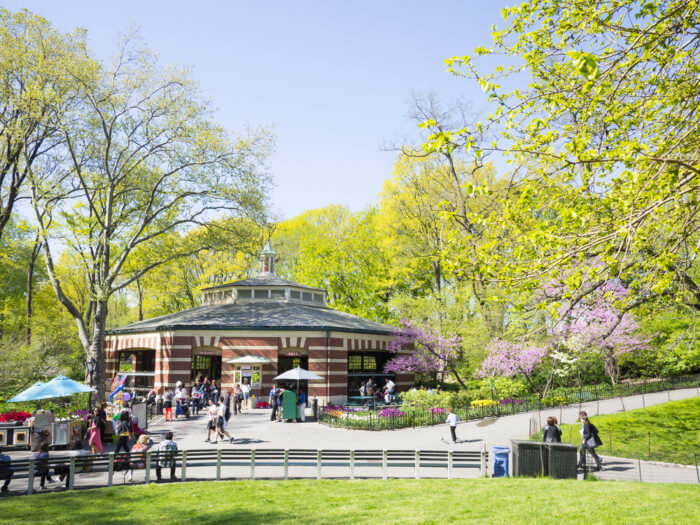 Pier 62 Carousel
This gorgeous little carousel is a hidden gem! It's located on Hudson River Park's waterfront attraction and is a favourite with local kids. Ride on the beautiful hand-carved, local wildlife figures & enjoy views of NYC's skyline as you go. Pier 62's carousel is a lovely one to tick off your list.
DUMBO Carousel (Jane's Carousel)
One of the most famous carousels in NYC, next on our list of NYC carousels is the iconic one in Brooklyn called Jane's Carousel. This one has a pretty epic backdrop of the NYC skyline across the river. You also have the Time Out Market along the block now, which would be the perfect place to stop off and eat after your ride!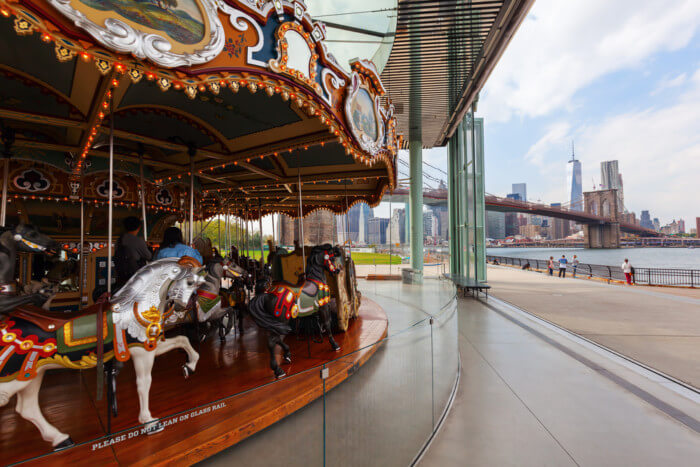 Seaglass Carousel at the Battery Conservatory
The unique and interesting Seaglass carousel is located in what used to be the city's aquarium. That'll mean more when you see the sea-themed design of this stunning carousel! This carousel is located at the very southern tip of Manhattan, near Wall Street and the business district of the city. This under-the-sea themed ride features luminescent fish and shells, that the kids sit inside as the ride goes round.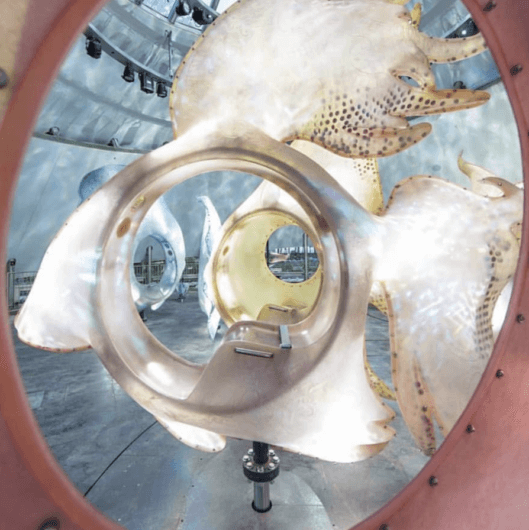 Riverside Park Carousel
Next on our list of NYC carousels is Riverside Park is another carousel loved by locals. You enter at 145th Street, and there you'll find this charming little carousel with amazing views of New jersey over the river. This one was designed by artist Milo Mottola, and was inspired by local school children.
Prospect Park Carousel
If you're stopping in Brooklyn (or if you want to go a little further than Manhattan island) then this carousel is located in one of Brooklyn's most beautiful public parks! Definitely worth a ride over in the subway to experience it!
Staten Island Zoo Carousel
Last, but not least, the Staten Island Zoo carousel! This one is located in the zoo, so it's a great one to look out for if you've made the day trip out of the city to visit. The animals on this carousel are endangered or vulnerable species – which is an important message to talk about with your children if you visit.