If you're looking for Harry Potter-themed activities in NYC, then you're going to love this list!
NYC isn't actually the home of Harry Potter, but there are still lots of fun things around the city you can do to channel your inner wizard.
So, if like me, you're fond of the Harry Potter books and movies, and you want to indulge in some wizard-themed fun during your trip to NYC, hopefully I can give you a few ideas here!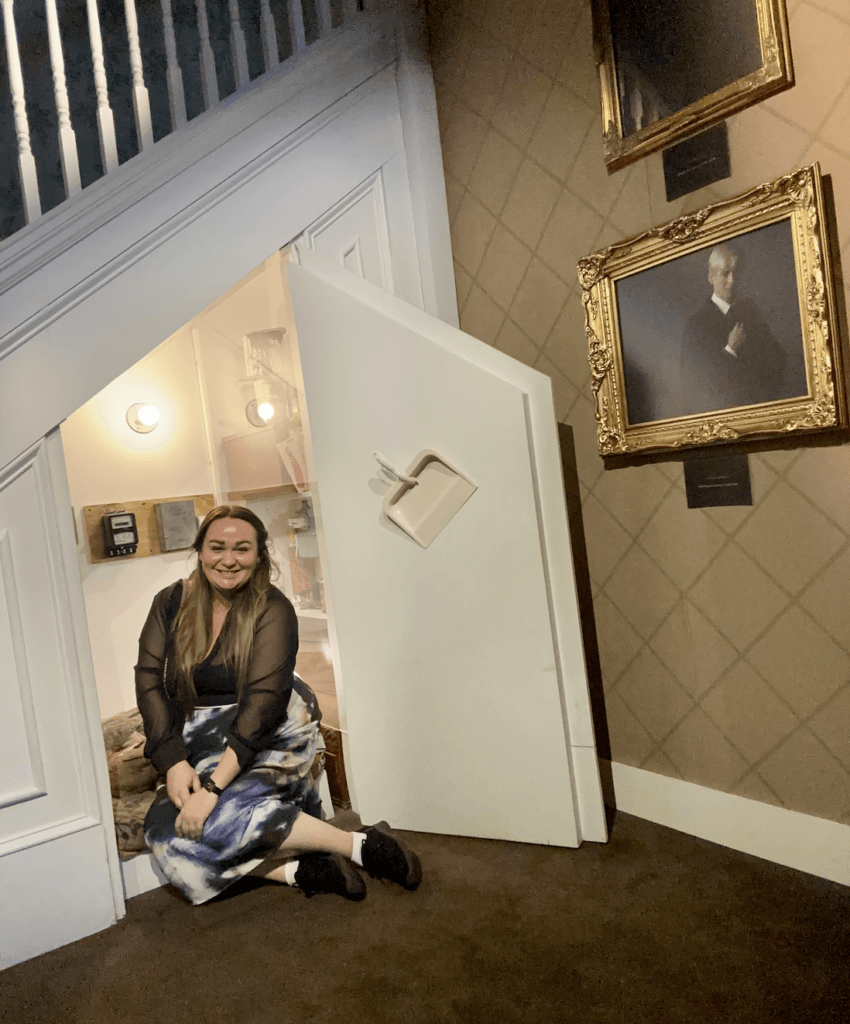 Now, some of these Harry Potter activities in NYC are 'official' and run by the 'Harry Potter Official People' but some of them are just made-up, by me. And I've included them, because to me, they feel a bit Harry Potter-esque.
Anyway, let's get into it and delve into some wizard-themed fun in NYC!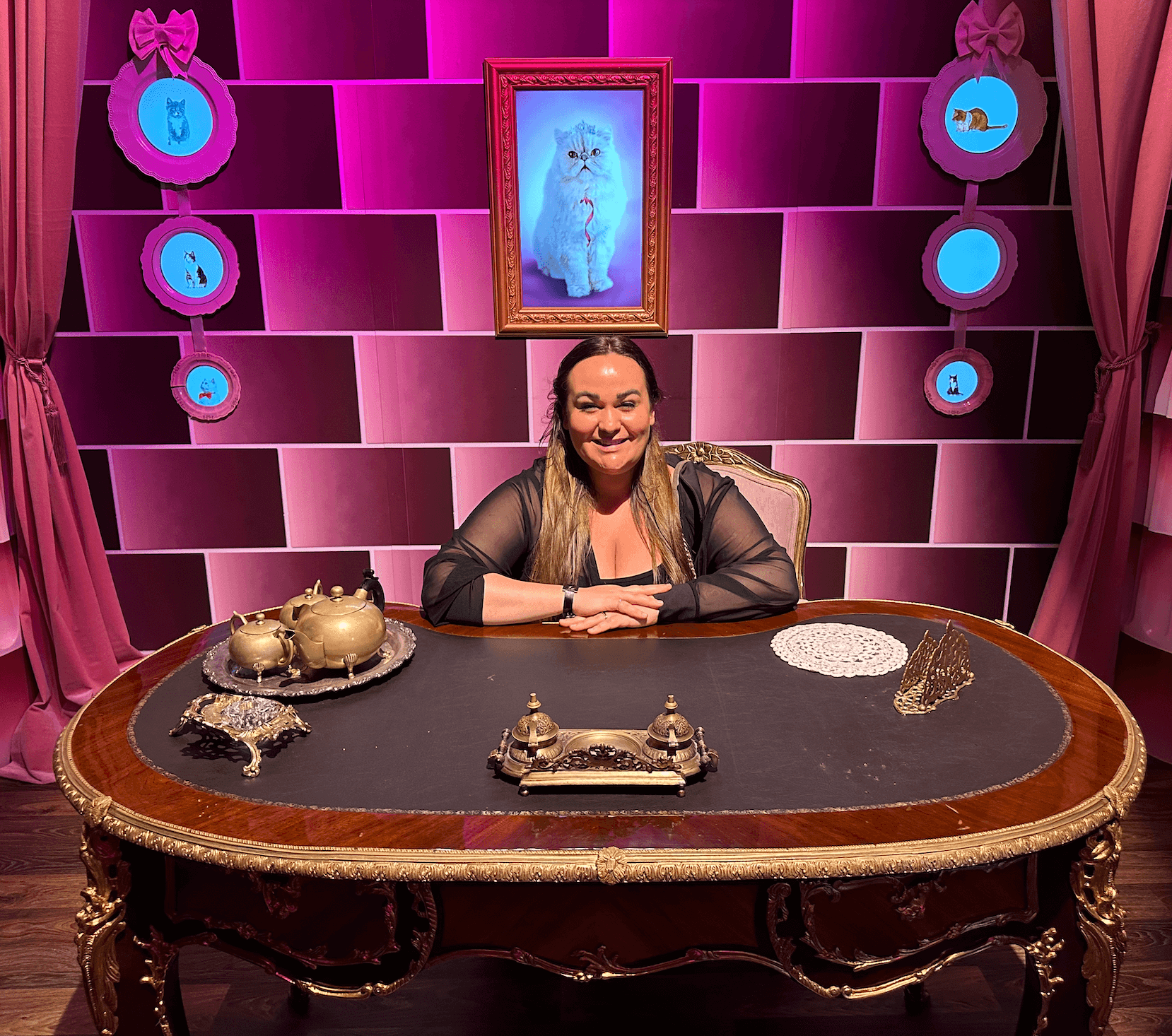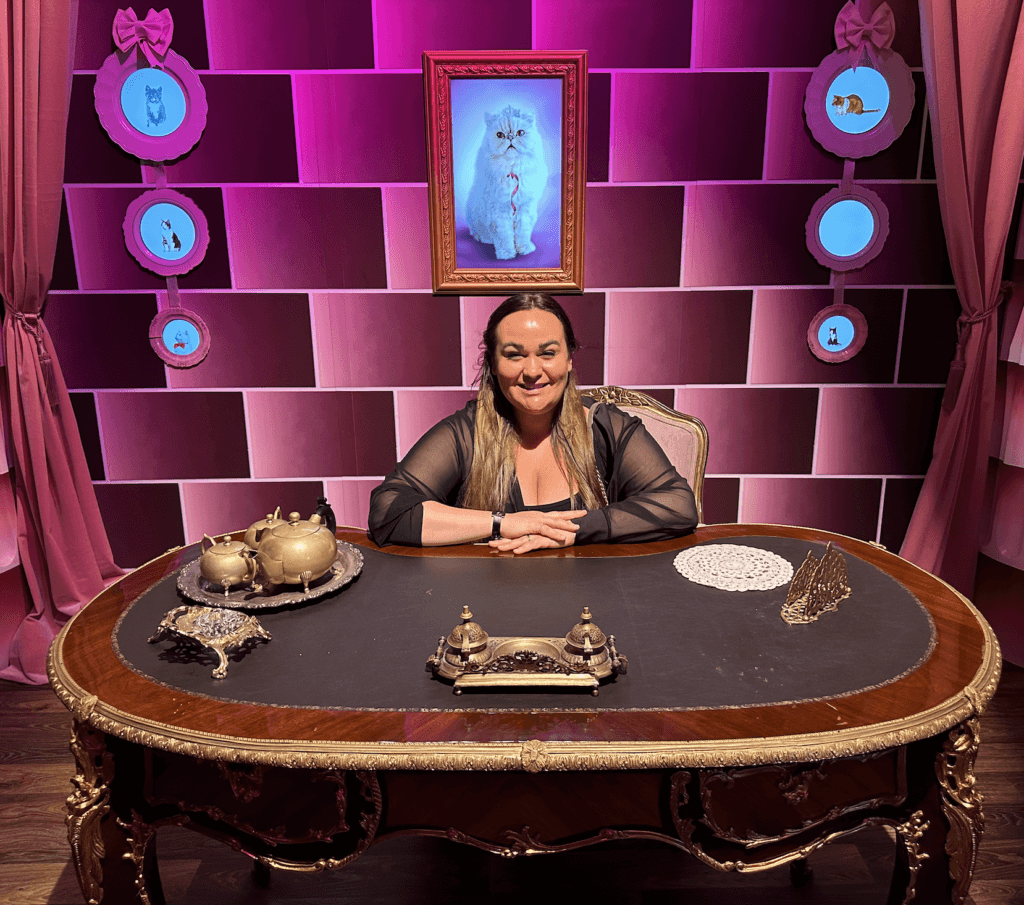 ---
Here's a helpful map of everywhere featured on this list!
---
The Flagship Harry Potter Store
The flagship Harry Potter store is located in the heart of NYC, so it's perhaps the most obvious thing I can recommend to you!
And this store is amazing! Literally, I've been in many Harry Potter gift shops and stores, and this place really does take the crown.
The store is set across different floors, has lots of different themed rooms, and there is so much merch in there that I've never seen anywhere else!
There are parts of the store themed like the Forbidden Forest, a mini 'Honeydukes' candy store, and even a basement with their own giant snake.
The attention to detail is so impressive in the Harry Potter store, I actually think it feels more like an 'experience' or museum!
Overall, I recommend checking this place out first, which is why it's at the top of my list!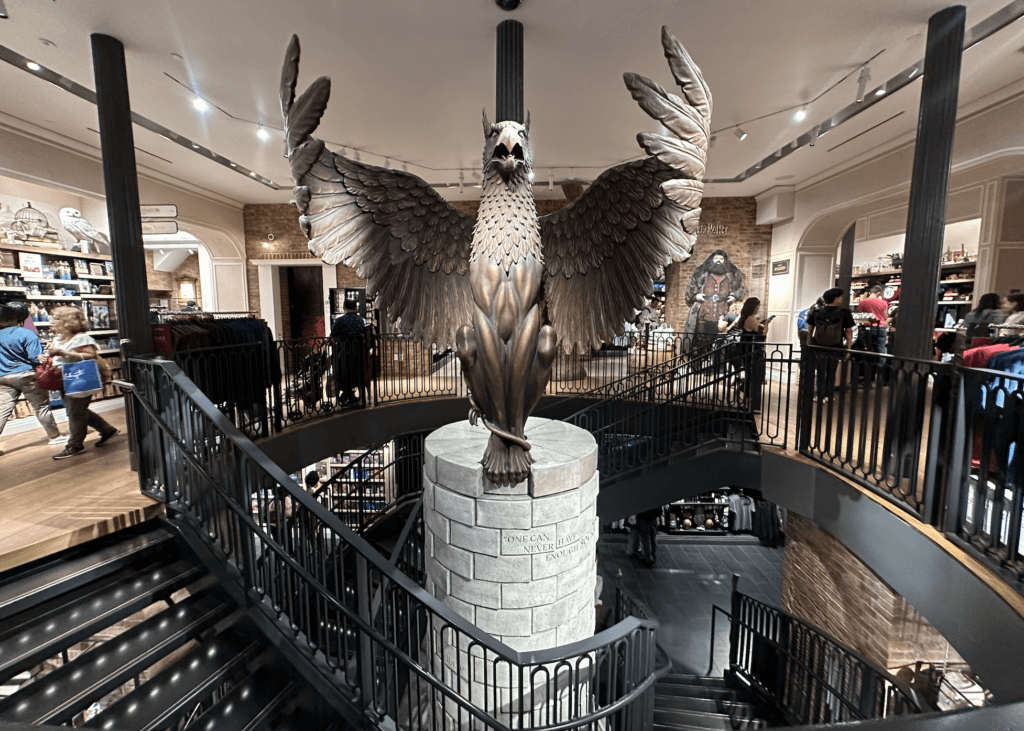 ---
The butterbeer bar at the Harry Potter Store
Another place to check out in NYC for Harry Potter fans, is the butterbeer bar inside the Harry Potter store. I really recommend checking this place out, it's so much fun – and really great for both adults and kids.
Lucky for you, this fun activity is located inside the store (mentioned above) so it's super easy to check both of these off your list at the same time.
The butterbeer bar is a little bar, on the edge of the store, where you can buy real butterbeer (the famous beverage mentioned multiple times in both the Harry Potter movies and books).
They even pour it from a draft tap too – so it feels super authentic!
The butterbeer is a soft drink (so available to all ages) and contains to alcohol, and it's so tasty! It tastes creamy, sweet and reminds me of shortbread biscuits!
In the warmer months, they even have some outdoor seating outside the butterbeer bar, so you can sip your butterbeer in the sunshine!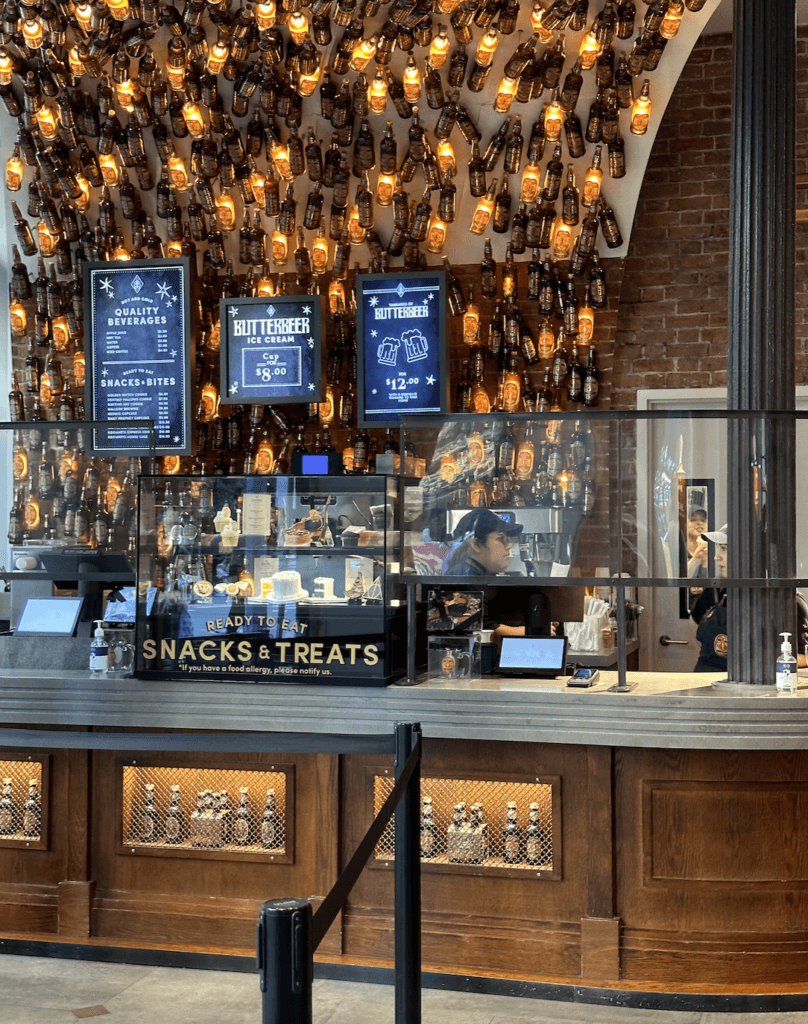 ---
Harry Potter: The Exhibition
Harry Potter: The Exhibition is a relatively new attraction in NYC, and it's a good option if you want to delve a little deeper in the Harry Potter universe whilst visiting NYC.
Honestly – I think the Harry Potter store (which I mentioned above) is a more fun experience (and free!) but I wanted to include this on my list, in case you're looking for something more.
Disclaimer here: I personally wouldn't visit here again. It wasn't as good as I had hoped, and I don't know if I can give it my 100% approval. But some people might love it – and each to their own. Which is why I'm still including it here.
The Harry Potter exhibition is essentially a walk-through museum / immersive experience, which houses costumes, props, set-design and all kinds of wizarding-world related challenges.
One thing I really enjoyed about this attraction, is that you're given a 'magic' wristband when you enter, which allows you to participate in different 'magical' lessons and tasks throughout the experience. Every task you complete, lets you collect points for your Hogwarts House.
The tasks aren't exactly difficult for adults (I found them a bit basic), but for children they're more entertaining – which makes this a really great family-activity.
You can read my full, in-depth review by clicking here.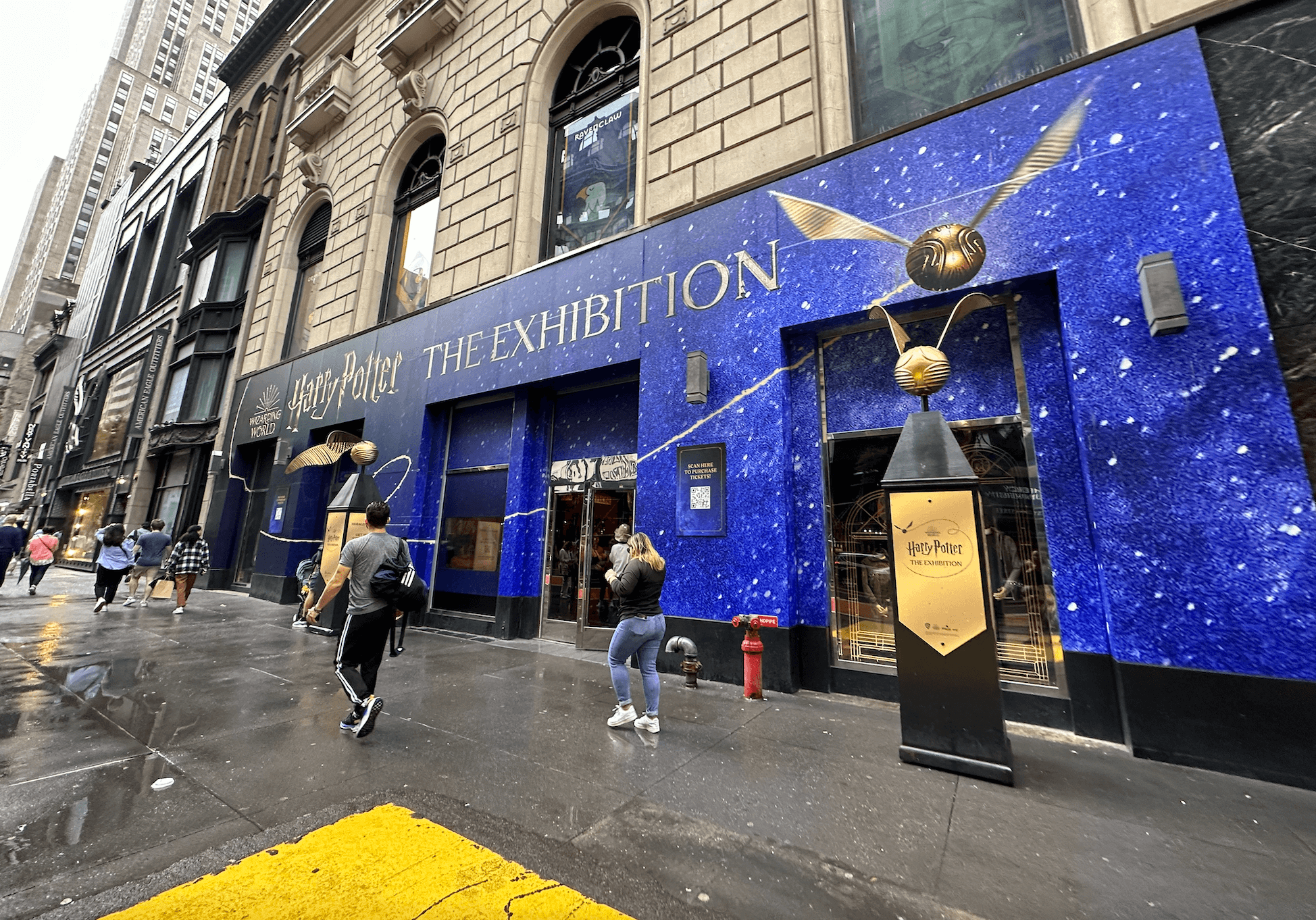 ---
The Cursed Child Broadway show
Booking yourself tickets for the Cursed Child Broadway show has to be one of the ultimate Harry Potter themed activities you can enjoy in NYC.
If you didn't know (but I bet you already do), the Cursed Child is the Broadway show that is the sequel to the Harry Potter stories. It centers around a grown-up Harry Potter, and his son.
The play is wonderful, and features some wonderfully magical and spectacular effects, and it's well worth seeing it, if you can afford the ticket price.
It's a really unique and immersive theater experience, but do keep in mind, that it may be a little frightening for young children. Older kids and teenagers should be fine though!
Tip: For the best experience of the 'magic' I think the Dress Circle and Balcony seats are probably best. There are some special moments in the play, where it really pays off being in those seats.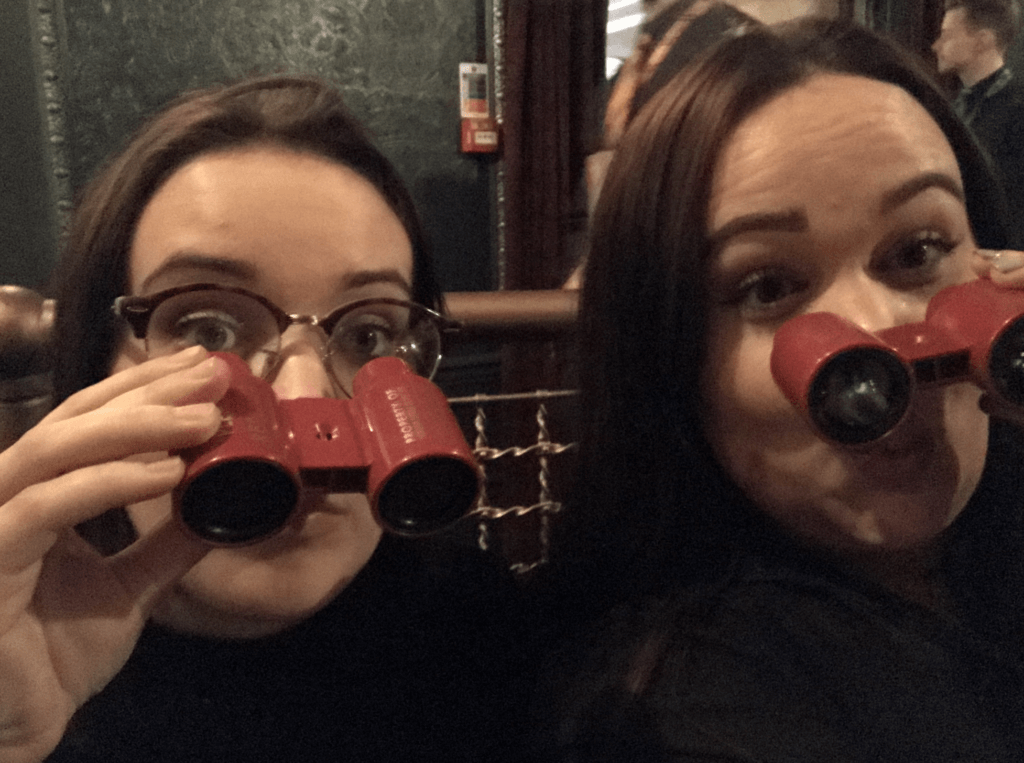 ---
Westsider Books
My next suggestion for Harry Potter-themed activities in NYC, is the wonderful and magical Westsider Books.
This place isn't officially affiliated with Harry Potter in any way, but it's one of my favorite book shops in the city – and it reminds me of the kind of stores you'd expect to find in Diagon Alley.
The book shop is the tiny little place, with books piled high, right up to the ceiling, and old rocket ladders leading you to the highest shelves.
Honestly, it's a special place, and it's somewhere that has always reminded me of the wizarding world, just because of how it looks and feels inside.
If there was a wizarding bookshop in NYC, this would totally be it.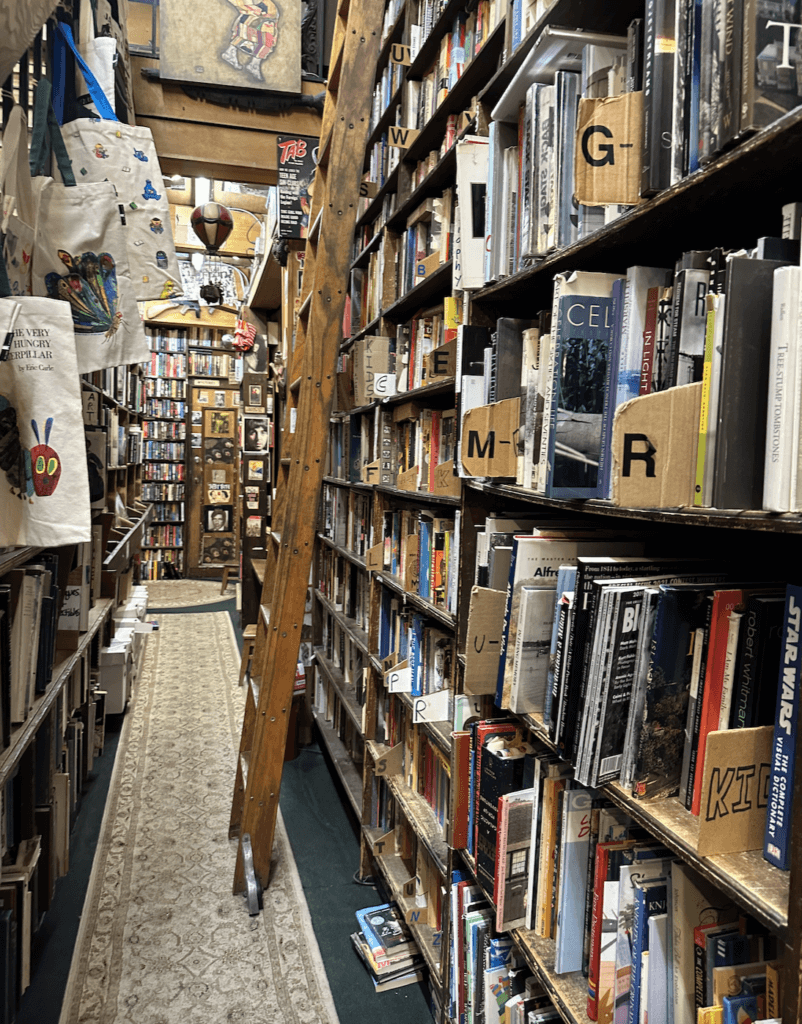 ---
The Cauldron NYC
The Cauldron is my last suggestion for Harry Potter things to do in NYC, and OH MY GOSH, this place is amazing.
Whilst not 'officially' linked with Harry Potter, this place offers so much joy and so many references to the magical wizarding world.
The offer several different experiences at the Cauldron, from 'potions making' (which is essentially a cocktail-making class), to a magical afternoon tea (which is the experience I've personally done, and really recommend).
The staff here are fully committed to making the experience amazing for you, and they known just about everything there is to know about the wizarding world, and Harry Potter's many adventures.
During the experiences, you'll be tested on your Harry Potter knowledge, and you'll even need to learn some of your knowledge to unlock and discover certain surprises along the way.
They also do random events throughout the year too – such as pumpkin carving at Halloween!
This place is genuinely fun, super unique, and would be perfect for a special occasion. We took my friend to the magical afternoon tea for her baby shower – and we had so much fun.
Tip: You'll definitely need to book in advance for this place, so make sure you get to action if you want to visit.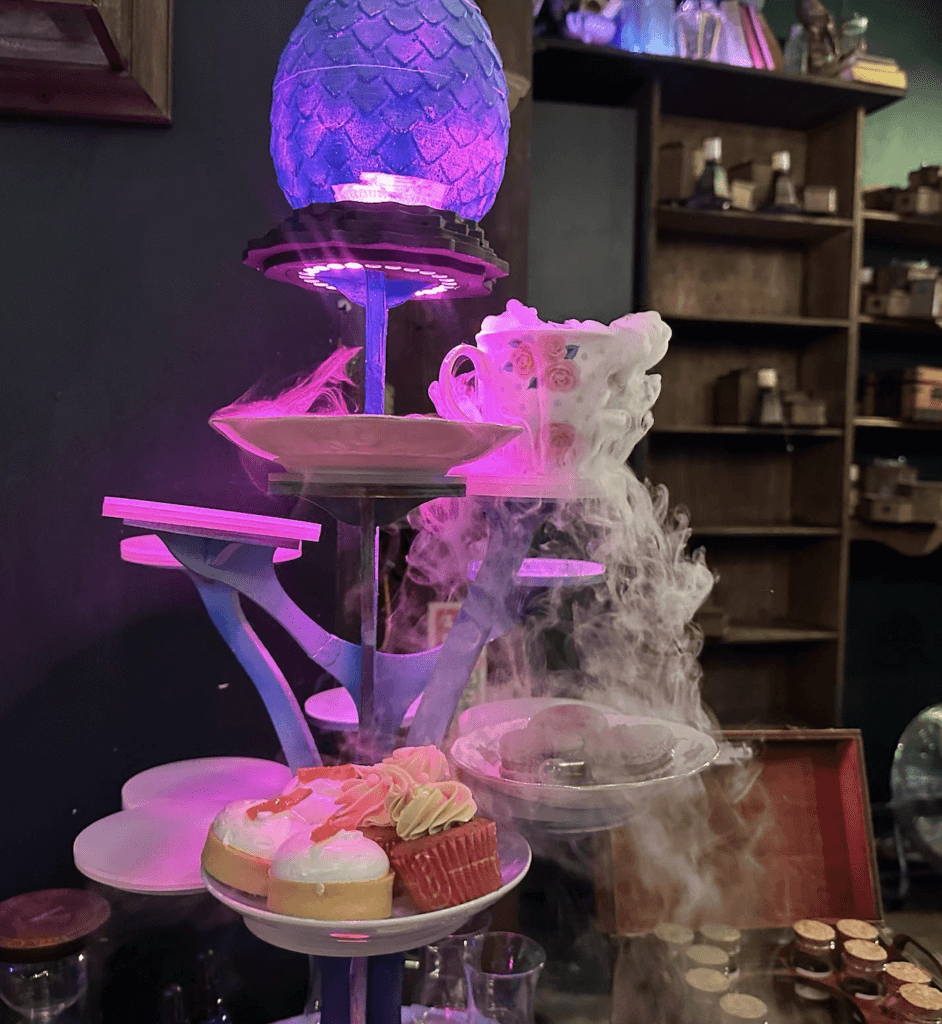 ---
Central Park Zoo
OK, you might not recognize Central Park Zoo from any of the Harry Potter movies or books, but you will recognize it from the Fantastic Beasts movie! Which is also part of the wizarding world universe!
Newt Scamander and Jacob Kowalski are the characters in the movie that visit Central Park Zoo, after they realize that one of Newt's escaped magical creatures might have gone there.
The famous pair also encounter one of Central Park Zoo's Lions later in the movie too!
Even without the magical-links to the wizarding world, Central Park Zoo is a pretty lovely place to visit and enjoy, and it's one of those iconic NYC locations that you should probably visit anyway!
So make sure you check this place out, I don't think you'll regret it. I love it there and it's a great activity for a sunny day.