I know it's cliche to sit here and say that travelling has been a journey of discovery – but for once – such a cliche is actually pretty true.
Cheesy, but true. 
When faced with bug bites, weird hostels, flight delays, awful landings, getting lost, heat waves (and a number of other things) you really learn a lot about yourself. Pad and I haven't even really begun our travelling yet – I mean, yes, we're in New Zealand and we've travelled around NZ and a bit of Oz – but all our major adventuring is still to come. Even saying that though, there is so much we've learnt about ourselves (and about each other) and about travelling in general.
Here are some of those things. 
I pack too many clothes.
It's a problem. I'm trying to cut down but it's like an addiction. We only have 20kgs when we go travelling in a month…. which isn't a lot when you consider I had 32kgs coming out to NZ. I still don't know how I got away with that at the airport.
Food is just as important as sight-seeing.
In Sydney Pad proclaimed one evening, that he was consuming "the best kebab I've ever had". Which was quite a momentous occasion. The thing is, we love food. And when you're abroad the food is just as much an experience as all the other stuff. One of the main things we're excited for when we travel is the food in the USA. All those ribs and brisket and pulled pork. Yum.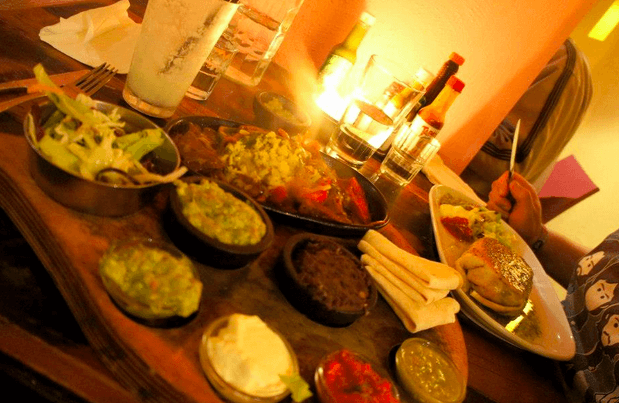 A traveller and a backpacker are two different things. 
We are travellers, not backpackers. And I've started to realise that they are very different things. What's the difference? Well, to a certain extent we've planned what we're going to be doing, we have flights booked and we've can't miss them. We won't be sleeping on the beach to save cash (as awesome as that sounds) and we'd choose a private room in a hostel over a dorm any day.  We also don't mind splashing out on a bit of luxury here and there, if it means our experience is enriched and we get a good nights sleep. I think maybe it's a mind set, and although we'll both be carrying backpacks around with us – backpackers we certainly aren't. That's not to say I don't admire backpackers – it's just a different way of travelling and a different way of seeing the world. Both ways equally as awesome and I don't think it matters how you see the world and how you experience it – as long as you're happy, having an awesome time and safe.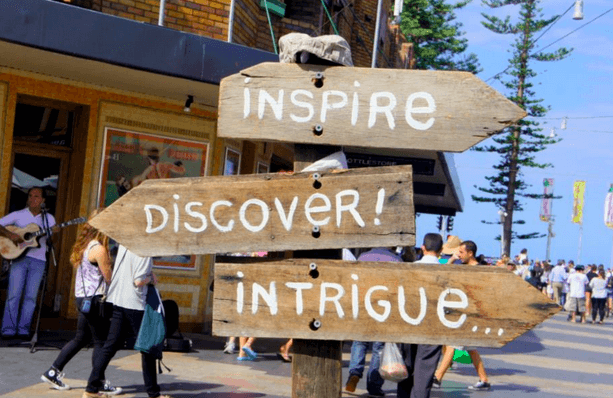 DEET will save the world one day. 
As someone who gets eaten alive every time any kind of biting insect is around – my discovery of DEET has changed my life. I can't wait to get to Thailand and be all "yeah mozzies, that's right, you can't get me anymore". I've heard that DEET can be bad for you, but until there are tests proving it, I'll be using it.
Don't just pack 'nice clothes'
As well as the nice clothe (dresses, shoes, swimwear, etc) – you need to pack sportswear too. Stock up on some decent trainers, some shorts, some comfy tops and cotton vests. You might not wear this kind of stuff at home, but you will wear it when you're travelling and you'll regret it if you don't pack these basics.
Neither of us will willingly be uncomfortable.
Pad and I like to be comfortable and I think we've both learnt that comfort is worth the extra money – especially when you're travelling. In Bondi Beach we stopped in a private double in the YHA, which was great (and surprisingly comfy) but the room had no air conditioning. The weather was scorching outside (we were there on the brink of a record breaking heatwave) and without AC the room was literally a sauna. I think we'd both agree that little comforts like this are worth the extra money now – especially after a few sleepless nights like we had there. Have you ever tried to sleep in a sauna? It's hard.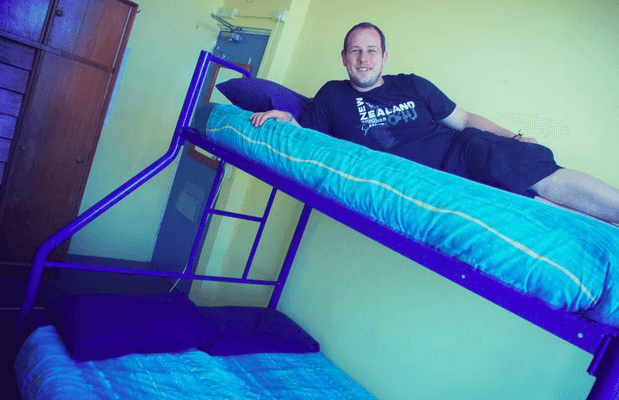 I'm an organisational FREAK.
Guilty. I don't plan because it eases my mind (although that's one of the reasons) but because I actually enjoy planning. Pad bought me a travel journal Moleskin for Christmas which now has every bit of research and planning you could ever wish for in it. I've even written in the book, that if lost, I'll offer $100 as a reward. That's how valuable it is to us now. I love planning and I'm a bit of a freak for it. Which is good really, because Pad isn't. At all. So we strike a good balance.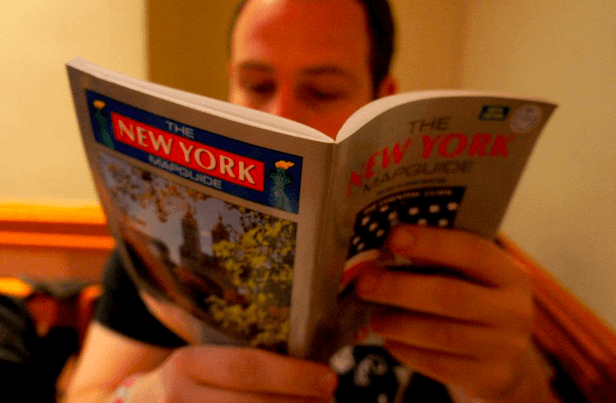 A king-size bed is worth every extra penny you pay for it. 
In Auckland we stayed in the Sky City Casino and we had the biggest bed known to man. We've stayed in entire rooms in hostels, that weren't as big as this bed. It was amazing.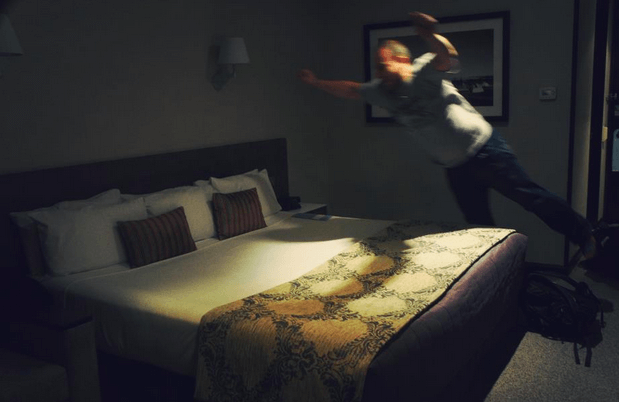 We'll never have it all figured out.
Before I got the Moleskin, I was constantly rewriting our plans on paper, again and again. I'd keep crossing places off, finding new ones and then starting the whole planning process again. It became a bit of a joke between us. But the thing is, it just goes to show – you'll never have it all figured out. You can plan and plan, but the thing is, you never know for sure what to expect until you're there. And even then, things might change.
WiFi is currency. 
In New Zealand and Australia, you'll come across really random areas, where people are all sat with laptops and iPads. The other day we were walking in Queenstown and there was this girl skyping someone on a bench in the middle of the high street. She must have found some WiFi signal and decided to take advantage of it. This is common behaviour  and the more you travel the more you start to view WiFi as currency.
"Oh, your crappy cafe has FREE WIFI?! I'M IN!"
We always forget the suncream.
It's a problem. We're working on it. One day we'll learn.
It's OK just to sit and do nothing. 
A lot fo the time when you're travelling you feel the pressure to be out, doing things and seeing things. But to be honest, a lot of the time, some of the nicest memories I have of a place is when we've done absolutely nothing. In NYC a couple of years ago one of our favourite things to do was just sit and people watch. In Bondi Beach I spent 4 hours sat on our roof terrace in a beanbag reading. Sometimes it's nice just to sit and do nothing.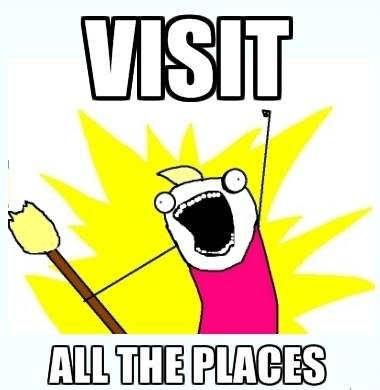 Money needs thinking about, and then re-thinking about.
Budgetting is one of those things that requires a bit of time and attention. Before we came to New Zealand, we had an idea about rent, and how much we'd budget for food, utilities and various other things. But New Zealand and Australia are both very expensive (especially for every day basics and food shopping) which we didn't really count on or predict. In New Zealand I pay the equivalent of £4.50 for a bottle of Shampoo that at home would cost me £1.50 or less. It's annoying – but there aren't any alternatives and it's just something you need to adjust to and make sure you have the flexibility to adjust to as well.
We're pretty good at this relationship thing. 
You know that scene in Sex and The City when Charlotte and her husband get food poisoning  and in a weird way it's kind of romantic, because they take care of each other? Well I spent almost all of January sick with stomach flu, and not once did Pad complain about taking care of me. I was a miserable mess  but he didn't once make me feel guilty about it. That's a real relationship test and we definitely pulled through it. Earlier on in January we had a terrible landing into Queenstown (actually we first had a "missed landing") which shook me right down to my core. I was a crying wreck on the flight, and I genuinely wouldn't have got through it without Pad. Travelling tends to throw up all sorts of challenges, and it's nice to know we're strong enough to get through them.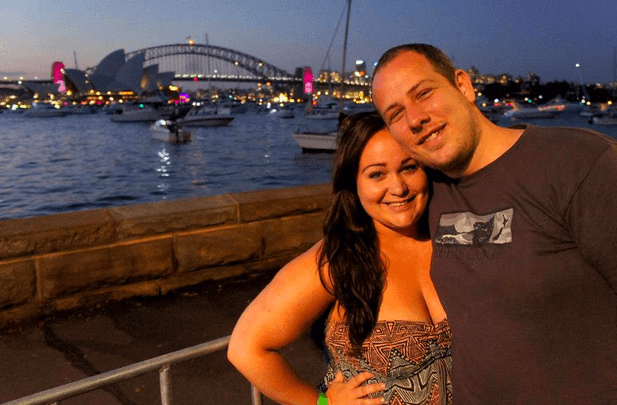 Pad will always look after the passports. 
And the tickets. And the boarding passes.
Bad weather doesn't need to ruin things. 
When we went up to Bay of Islands we were pretty sure we were going to get this incredible sunny weather for the entire week, but instead we got the tail-end of a tropical storm happening in the Cook Islands. The weather was rubbish – but it didn't ruin our trip. If it starts raining, go dance in it. If there's a heat wave, go jump in the ocean.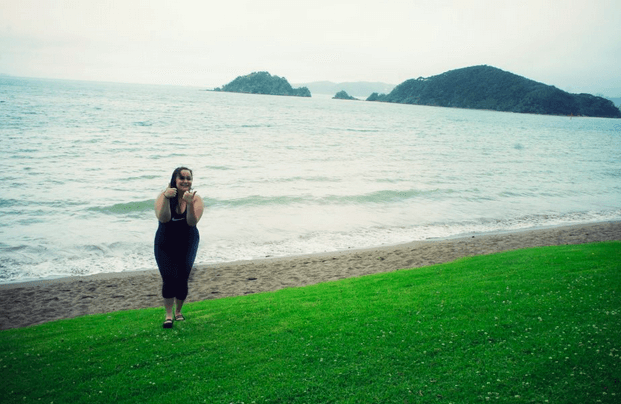 Cities have registered taxi cabs for a reason. 
We learnt this lesson in NYC, when we mistakenly got into a private cab instead of a yellow one at the airport (rookie mistake). Everything was fine, and the taxi man was very nice, until he turned round and asked us for a ridiculous amount of money for the taxi journey. We paid it, assuming it was the standard amount. Only afterwards did we find out all taxis have a fixed fee from the airport and that fixed fee was much, much lower than what we'd paid. Lesson learnt.