Are you looking for the best nude beaches in Florida? If so – this blog post should help!
There are actually quite a few great nude beaches in Florida… So if you're on the lookout for the perfect place sunbathe… this list might help!
When you think of the Sunshine State, Disney World and sandy beaches are probably the first things that come to mind. However, it's not just regular beaches that are all the rage in Florida.
Oh no – in fact, there are lots of great nude beaches in Florida too!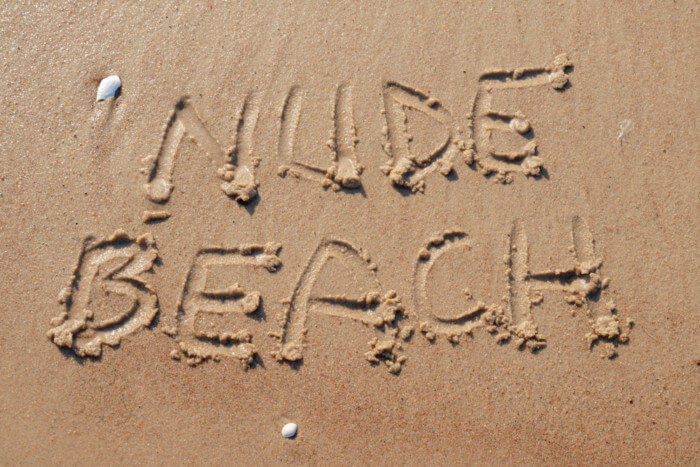 ---
Why visit a nude beach?
I'm guessing you already like visiting nude beaches if you're on this blog post… but incase you're wondering…
Though nude beaches in Florida obviously aren't for everyone, they're some of the most carefree places that you can visit. As no one really cares what you look like at a nude beach, you can really make the most of basking in the sun and enjoying that 'free' feeling!
It's the ultimate way to feel natural and free and confident!
Whether you want to sort out those tan lines or you just want to let it all hang out, these nude beaches in Florida are sure to be the perfect place to do just that.
We must warn you though, you'll still want to check out the guidelines VERY carefully prior to whipping your clothes off at any nude beach in Florida (even the ones on our list – the no-clothes rule doesn't always apply to a whole beach!). After all, the last thing you'll want is to spoil your vacation with an outrage of modesty problem…
---
A map of nude beaches in Florida
Before we go into detail of each of these nude beaches in Florida individually – here's a handy map so you can see where they're all located! You can print this map, and save it to your own Google account if it's helpful!
---
Haulover Beach
First on my list of nude beaches in Florida, it's Haulover Beach. This nude beach in Florida is located between Miami and Fort Lauderdale, Haulover Beach is one of the top spots in Florida to get those clothes off. As one of the oldest nude beaches in Florida, it's also one of the most popular.
However, just because it sees more foot traffic than some of the other nude beaches doesn't mean that this nude beach in Florida ever gets out of control.
With tight rules and regulations that keep everyone safe and comfortable, you're sure to have an amazing time here. Oh, and as Haulover Beach is deemed an "official" nude beach, you needn't worry about any misunderstandings here either!
If you happen to be a part of the gay community, we highly recommend checking out Haulover Beach. As it's got an amazing gay nightlife scene that's unmatched by the surrounding areas, you can easily transition from a great day into a great night.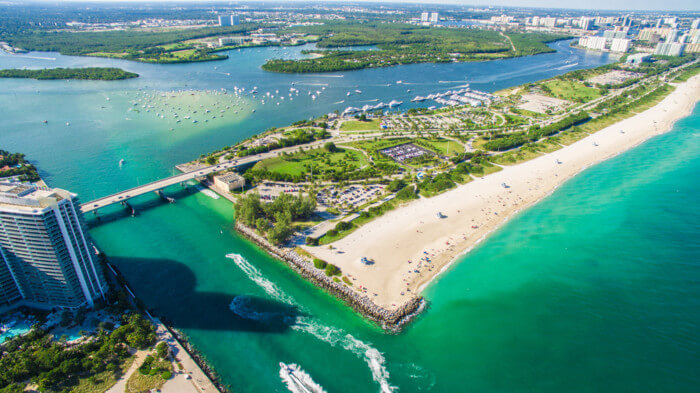 ---
Playalinda Beach
One of the best nude beaches in Florida is Playalinda Beach. Located on the Cape Canaveral National Seashore, this beach has come to be something of a major tourist spot over the years.
Though the beach isn't an official nude beach, nudity is completely tolerated here as it lies on federal land. So, if you're not causing any issues by being nude, you'll be completely fine!
With plenty of parking available and 4 miles of beach to enjoy, there is plenty of space to spread out and sunbathe judgement-free. This is a great option for nude beaches in Florida.
Read more about nude beaches: Top 10 nude beaches in Mexico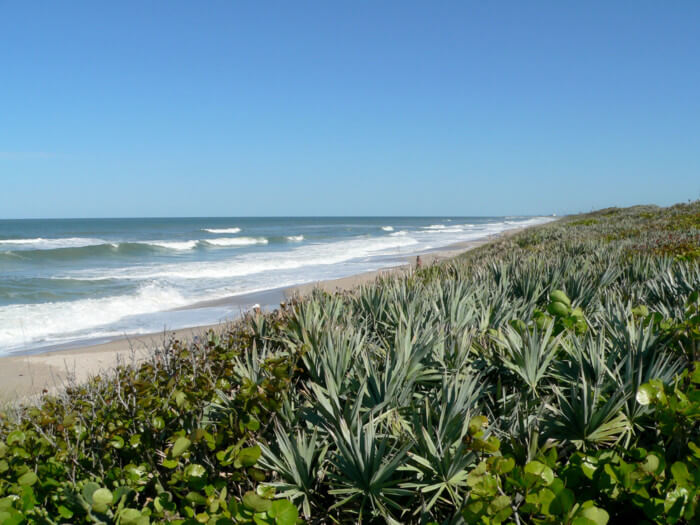 ---
St Lucie Inlet
Another one of the best nude beaches in Florida is definitely St Lucie Inlet. If you're still on the shy side and are looking for something truly remote, then this beach is perfect.
As it's only accessible if you're willing to take a short boat ride, only the serious types will take a journey out! Though St Lucie Inlet is another beach in Florida that isn't an official nude beach, nude sunbathing is common here, so you should be good to go.
However, we do recommend heading to some of the more deserted sectors of this nude beach in Florida if you want to get naked, just to avoid any awkward run-ins with the public.
---
Lummus Park
If you're on the hunt for a topless beach in South Florida, then you'll want to head down to Lummus Park, South Beach. Though this is another beach that isn't an officially designated nudist spot, this beach has become popular amongst nude sunbathers in recent years.
However, as Lummus Park is technically a family beach, we really don't advise going fully nude here – we'd keep it at toplessness! But maybe that's enough to tick your boxes!
With so many activities, eateries, and other great things to see here, you're unlikely to leave Lummus Park disappointed.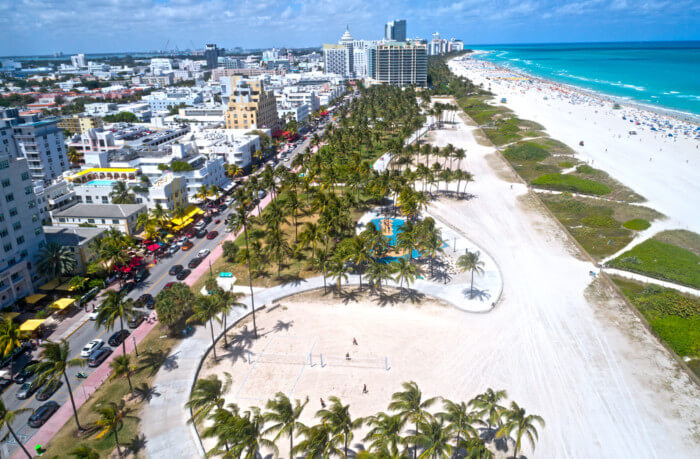 ---
Blind Creek
Even though Blind Creek is known as a 'clothing-optional' beach, and it's still seen as one of the best nude beaches in Florida due to the gorgeous scenery. What makes this nude beach so special is the fact that it's extremely remote in comparison to its competitors.
Located around 8 miles from the Jensen Beach Causeway, there's pretty much no development here, so you'll be able to relax and strip off with little concern if you choose to pay this place a visit.
With basically nothing around you but sand, sea, and trees, it's a small slice of paradise in an otherwise busy state.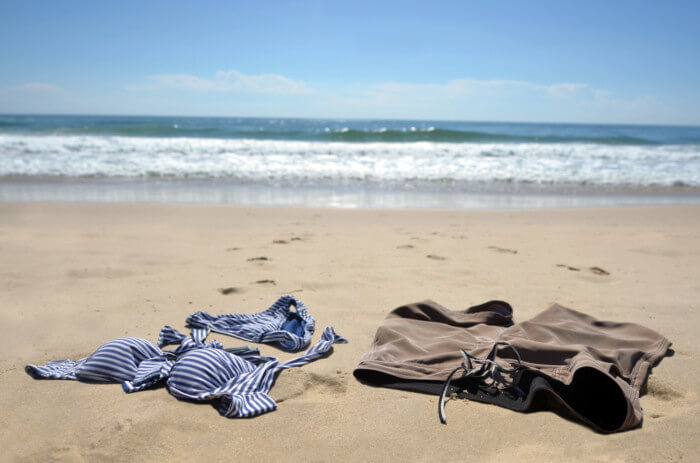 ---
Apollo Beach
Next on my list of nude beaches in Florida, it's Apollo Beach. Though you won't spot any space shuttles on this beach, you will spot a nudist or ten. Though Apollo Beach isn't a designated nude beach, nudism here isn't illegal, so if you keep to yourself, you'll be fine.
If you want to fully strut your stuff, this probably isn't the best nude beach in Florida for you to drop trou, but those that do choose to sunbathe naked here usually just head to the more remote spots.
If you're new to nudism, then this might be the perfect spot as sometimes being over faced on an official nude beach can be a bit much to handle!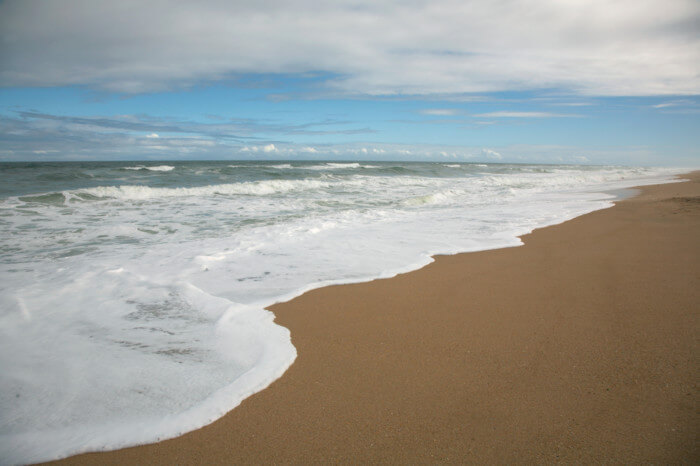 ---
Hobe Sound
Next on our list of the best nude beaches in Florida is Hobe Sound. Just a short drive from Palm Beach, Hobe Sound is the perfect place to visit if you're looking for an escape. As this beach has plenty of vegetation and rocky cliffs, there's plenty of coverage for the shy sunbather!
There is plenty of parking nearby too, so if that's a concern you should be well covered! Again, though Hobe Sound isn't an officially designated nude beach, if you're careful and subtle with your sunbathing, you shouldn't face any issues!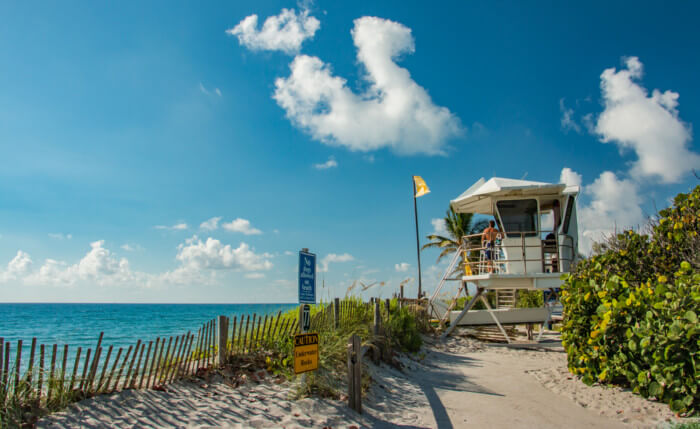 ---
Cypress Cove Nudist Resort
Next on my list of nude beaches in Florida, it's Cypress Grove Nudist Resort. OK, so this is technically a beach – but it doesn't offer a great community for nudists, as well as a nude lake to enjoy in the sunshine.
You can even stay overnight here (they have a hotel and everything), so it's a real experience and getaway… where everything and everyone is in the nude!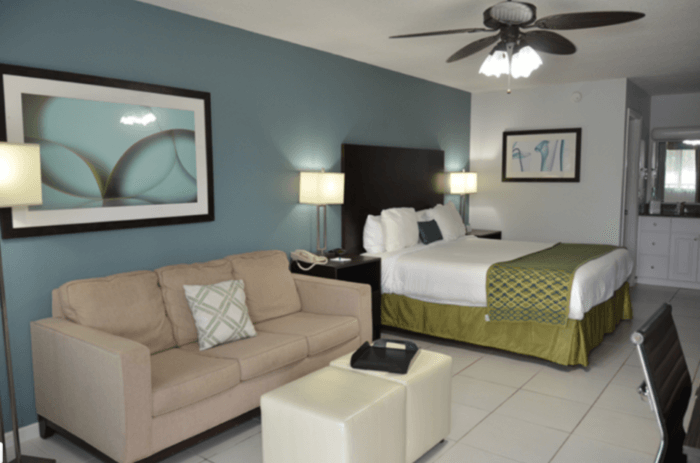 ---
Blind Creek Beach
And last on our list of nude beaches in Florida, it's Blind Creek Beach. This clothing-optional beach is located on Hutchinson Island, so it's not far from either Jensen Beach or Fort Pierce.
Which makes it great for accessibility, and means there will be plenty of entertainment and accommodation options.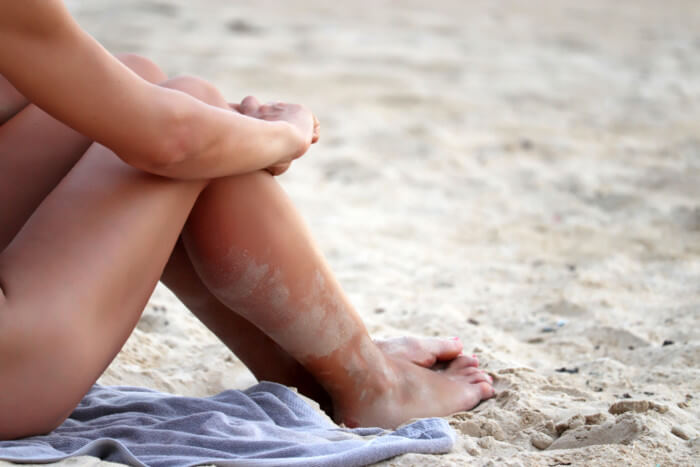 ---
We hope that this guide to the best nude beaches in Florida has been helpful!
Though some of these nude beaches in Florida are more accepting than others, you shouldn't run into any issues at the locations above if you choose to bare all. If you're at all concerned, just be sure to carry a cover-up with you at all times in case you're stuck in a bind or feel uncomfortable.
But as we've vetted the options on our list of nude beaches in Florida, you should be able to fix those tan lines without any judgmental looks!