If you're looking to book an Emirate's business class flight during the pandemic in 2021 – hopefully this blog post will give you a little insight into what the experience is like.
If you're travelling for business or pleasure, the experience of flying Emirate's business class is always a pleasure. My husband and I are frequent flyers with Emirates, it's one of our favourite airlines, and it's always a cabin we love flying in.
But what would it be like during the pandemic in 2021?
True, come 2021 – the confusion around travel has lessened slightly, and flights have somewhat resumed a semi-normal service. But it's still a very different experience, and when we booked our flights from Heathrow to Dubai, I was desperate for information on what would be different and how it would change.
For questions about the rules, documents and requirements – it's best to check the most up to date information on the Emirates website. This is more about my experience, as the rules could (and probably will) change with time.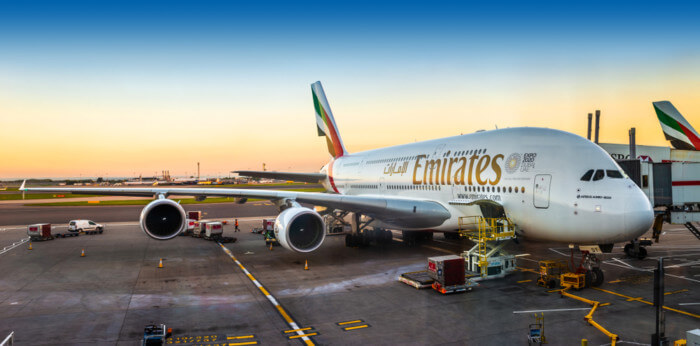 ---
A bit of background
As I mentioned above – the flight experience I'll be talking about here is the route between Heathrow and Dubai on the A380 (my favourite aircraft).
This flight was our first flight in almost 12 months… (Our last flight before the 2020 pandemic was Sydney – Heathrow in January of 2020). Once flights were grounded during the lockdown, we suspended any international travel plans and didn't travel abroad again for the rest of 2020.
Anyway, let's get into it…
---
The pre-flight checklist
At the time of flying, the rules were as follows for people in the UK arriving into Dubai, were one of 2 options….
Your first option is to take a private covid test in the UK (we paid around £220 for 24 hour results) and produce your negative Covid results (with certified fit-to-fly certificate) at Dubai airport customs. This option means you don't need to quarantine upon arrival.
We paid to have our private test done with Travel Klinix in Coventry (about 45 minutes from where we live). It was fast, efficient and they were super friendly.
Your second option is to take a test upon arrival in Dubai, before customs. You receive your results in 24 hours, but you HAVE to quarantine in your hotel for 24 hours until your test results arrive.
We didn't want to risk boarding a plane with symptomless Covid (this felt irresponsible and stupid) so we took a private test in the UK, paid for fast-track results, and then isolated from anyone outside our household until our flight date. That way, we knew we were boarding the flight Covid-free.
Although the private testing is expensive, I'd recommend doing it this way round. We felt better knowing we were Covid-free when arriving, it also meant we didn't need to queue for the free test in Dubai airport (which can apparently take a while!).
Read more about flying Emirates: Everything you need to know about the Emirates Business Class Lounge Dubai.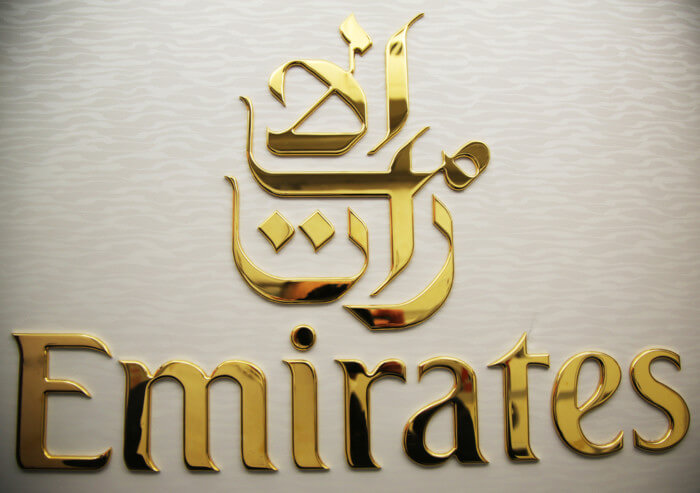 ---
The lounge experience
Currently in January 2021, Heathrow airport are only operating out of terminals 2 and 5. The Emirates flights leave from Terminal 2, which means that Emirate's passengers don't have access to the normal Heathrow lounge.
This is obviously disappointing (because the Emirate's lounge is great) but you do get given access to the Lufthansa lounge instead. I found a review of the lounge here (incase you want to see more photos). As an FYI – The review I've linked is pre-covid, so when we visited recently, there was less seating, and everything was more spaced out.
The Lufthansa lounge is OK – but it's nothing special to be honest. Drinks are free – and there's a small selection of food. I didn't see any showers. The chairs are OK (not super comfy – but not awful). It's an OK place to spend the 2/3 hour wait, but it's probably not the Emirate's experience you're used to.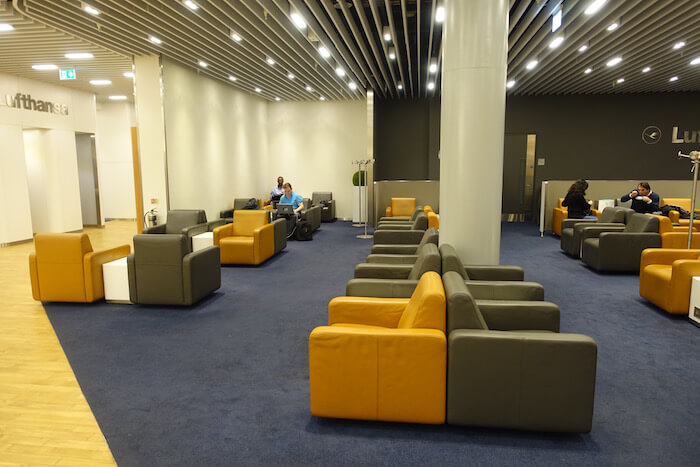 ---
The flight itself
The only part of the process I wasn't impressed with, was boarding. They decided to announce business and economy passgeners at the same time and there was a lot of confusion about who needed to queue where – which led to no social distancing as people moved around trying to find the right queue.
Once on the air-craft however, passengers were patient and understanding and (the majority) were respectful of the social distancing and onboard rules.
The most important rule, being:
YOU MUST WEAR A MASK FOR THE ENTIRE FLIGHT.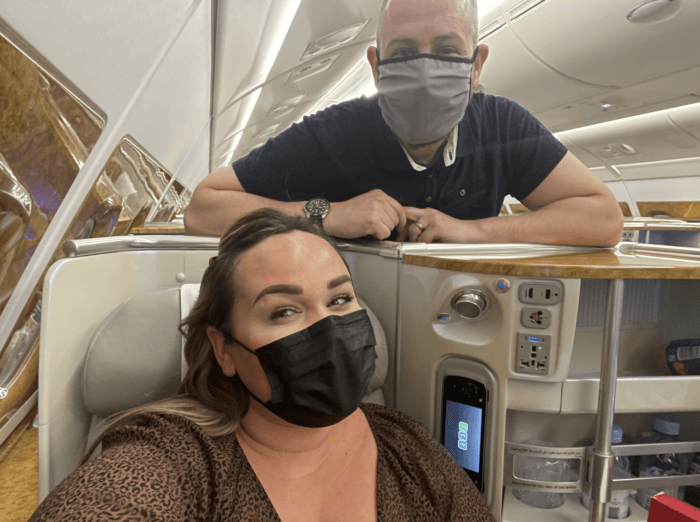 The only time this doesn't apply is when food is delivered. This is for everyone's safety and peace of mind.
The cabin crew did their best job of policing the rules and telling people to place their masks back on (if they took them off at any other time), but some people got a little drunk towards the end of the flight and are (quite simply) idiots – and were just ignoring the rules by that point.
But truly, this was the minority (I'd say maybe 5-6 people in the business class cabin were ignoring rules) compared to 60+ who were happily following them to the letter.
Emirates provides you with several light-weight disposable masks that are very easy to breathe through, so there is no excuse unless you're medically exempt or have genuine reasons for not wearing one.
---
Onboard safety kits
Onboard, you'll have a travel safety kit waiting for you at your seat. This contains all the 'sanitising' essentials. Anti-bac wipes, multiple masks, gloves, etc. It's free (of course) and it's encouraged to use it.
When I arrived at my seat I wiped down all my surfaces (just to be safe) including the TV screen (which is touch activated).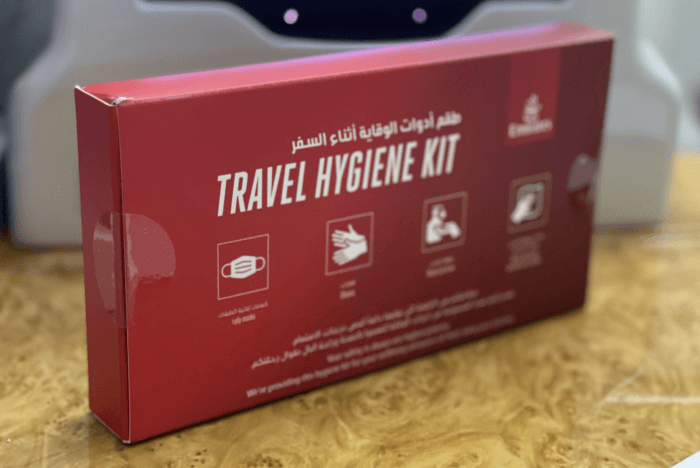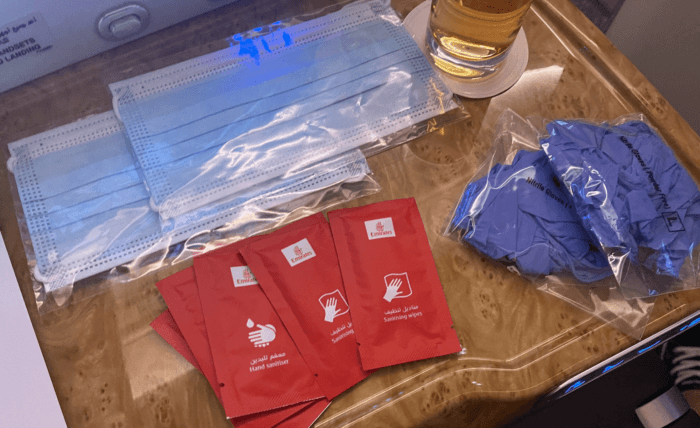 ---
How normal are the on-flight services?
To be honest – the flight felt pretty normal, and once I settled into my seat, my anxiety and nerves passed and I relaxed into the experience (which I had missed and yearned for so much!).
The food…
The food selection was the same as it had been pre-covid, the only difference being that the food was all individually wrapped. We were on the evening (overnight) flight, so had dinner and breakfast. Both were tasty as usual! Emirates food is always great.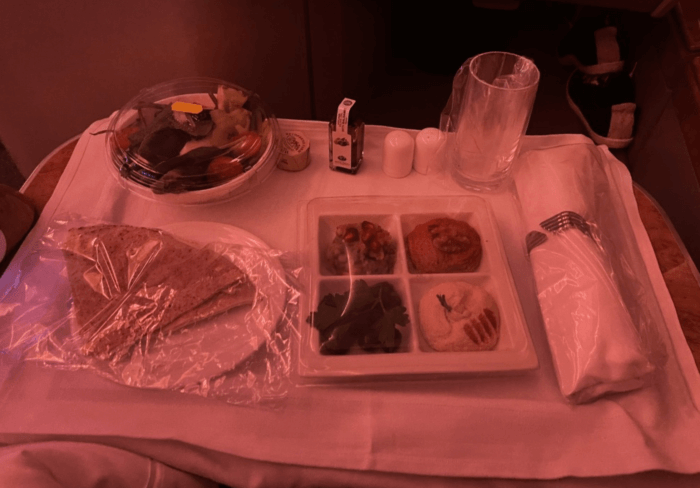 The mini bar…
The little mini bar of soft drinks (in the seats on Emirate's business class) is one of the highlights of the seat itself. it's so nice not worrying about leaving your seat for a drink top-up.
I though the mini-bar would be restricted because of Covid, but it wasn't – which was a lovely surprise! The mini-bar was normal!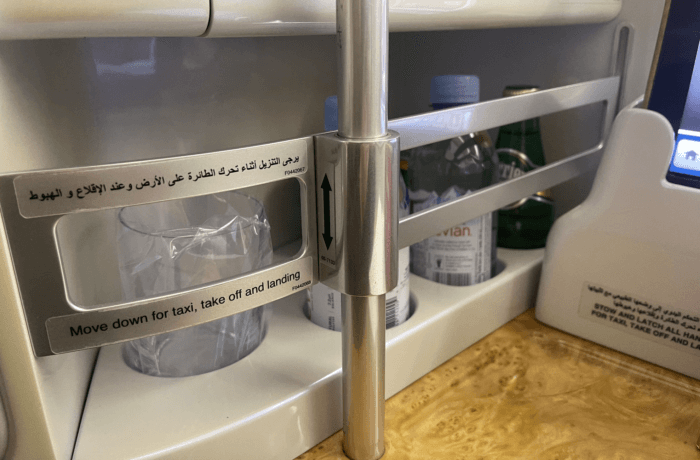 The actual bar…
This was also functioning as normal. I know earlier in 2020 when the Emirate's flights first resumed, they did close off the bar area on the A380. But it seems like they've now reopened it for use – which is nice.
We didn't use it (felt a bit too risky for us as you don't know who might sit next to you, and when they had their test, etc) but it's there if you want it.
The movies and entertainment…
However, the one thing that had noticeably suffered was the flight film selection. Obviously – because cinema and film industries have come to a halt during the pandemic… there weren't any new releases to enjoy like usual.
So we'd already seen most of the movies on the entertainment system. We tend to load our phones up with TV shows anyway – so this wasn't too much of a big deal for us – and we were expecting it to be a bit lacking anyway!
---
Disembarking the aircraft
I was hoping that Emirates would disembark passengers in a more orderly covid-friendly fashion – but it felt pretty normal when the plane's engines shut off. Most people stood up and got ready to leave, and then lined down the aisles.
My husband and I stayed sat down until the line cleared – it just seemed more sensible. That's probably what I'd recommend doing, if you're feeling anxious about getting to close to other people.
---
Arriving in Dubai airport
We booked the Marhaba service for our arrival at Dubai airport – if you've not tried it before, it's basically a paid fast-track through customs and queues.
It's worth every penny, and we were escorted straight from the aircraft right through the customs and to baggage. It was amazing, we avoided all the queues and lines, and any close-contact with other travelers.
We obviously had our negative covid results certificate from the UK – so we presented these with our passports at the customs desk, and were allowed entry to the UAE.
I can't comment on the free testing in Dubai airport (as we didn't need to take one) – but our Marhaba staff member (who walked us through the airport) said it can very busy during peak times – so that's worth knowing if you're considering it as an option.
It may save you some money – but it'll also add a couple of hours to your airport experience when you arrive (plus you'll have the quarantine too at your hotel).
---
And that's it!
I'm happy to answer any questions on Dubai and traveling there during this weird time, so if you've got more questions you'd like answers to (and think I might be able to help) just drop me an email.
This is such a nervous and confusing time to travel – so if I can help ease your mind, I'll happily help where I can.
Have a great trip, wear your mask at all times, and enjoy yourself!