While traveling, one of the most important things is to find the right place to sleep, and staying at a 4 Star hotel in Florence, Italy can certainly ensure the best peace of mind for your travels.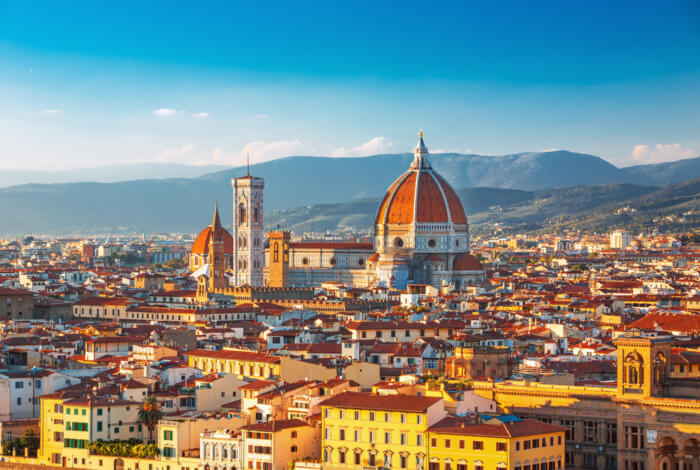 What an incredible city Florence is! Lying in the basins formed by 6 different hills, the central Italian city is a delightful destination adorned with both natural and human-made beauties.
The city is particularly popular among the culture and history traveler, not least because of its recognition as the birthplace of the Italian Renaissance. The numbers of tourists continue to rise every year, and it's no wonder – there is so much to do in Florence! After all, it was voted the best city in Europe by the readers of Condé Nast Travel back in 2015.
With such popularity among travelers, it is obvious that Florence is filled with many different types of accommodation facilities. Yet, it's not very easy to find a suitably located hotel room during the holiday seasons. So, it's wise to start planning early and get done by booking a 4-star hotel in Florence, Italy.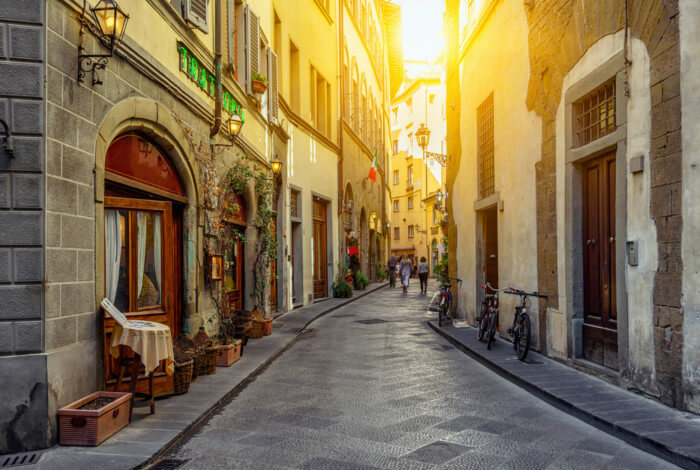 Why opt for a 4-star hotel?
When travelling Europe, I find that 4-star hotels offer the best value for money. You can get some of the comforts and little luxuries of a 5-star hotel (but without the big pricetag that 5-star hotels often have).
4-star hotels are often decorated well, have nice interiors and the standard of 4-star hotels tends to be a good level, compared to 3-star or even hostels. For me, booking a 4-star hotel gives me the peace of mind that the accommodation is going to be a good standard, and I'll find everything I need in the hotel too.
Especially in Italy, where a lot of the hotels are very old, and have been around for decades (maybe more!) – booking a 4-star hotels usually means you can rest assured that the accommodation will be well-kept and well-maintained.
What's So Attractive About Florence?
With such positive reviews from its visitors, one may wonder what exactly are the reasons that make people consider Florence to be the best European city! The answer lies in its mind-blowing architectural heritage, monuments, museums, parks, as well as its eating and shopping destinations.
In general, Florence is considered to have the most amount of arts in proportion to its size. Painters and sculptors such as Botticelli, Michelangelo, Leonardo da Vinci, Donatello, and many others have left behind a great legacy of their timeless works; many of which are showcased at the Uffizi Gallery. The Palatina Gallery and the Bargello are also great for paintings and sculptures. There are also some contemporary museums such as the Gallery of Modern Art in Palazzo Pitti, the Museum of Precious Stones, etc.
There is no shortage of magnificent architecture either, with everything from its churches, squares, and buildings showcasing the grandeur of the Baroque architecture. The sky engulfing Brunelleschi's Dome is the biggest of its kind in the world, while its adjacent Cathedral of Santa Maria del Fiore is adorned with some of the most astounding frescoes and mosaic works. The Basilica of Santa Maria Novella, the Basilica of Santa Croce tops the lists of many tourists too.
Where to Eat, Sleep, and Shop at Florence?
If you are lucky enough, you may as well get to book a room at the Hotel Brunelleschi – one of the best located 4-star hotel in Florence, Italy. It is located just off the city center, has two in-house eateries including a Michelin Star restaurant.
The famous San Lorenzo market is also a few minutes away; where you can shop for delicious food ingredients, souvenirs, artifacts, and so on. If you are after some precious jewelry, just take a walk along the Ponte Vecchio – the oldest bridge in Florence with jewelry shops lined on top of it.