I've been back in London for about a month now – which is partly why the blog hasn't been updated in so long (sorry about that!). I still need to blog about our time in the USA and the last part of Hong Kong – put for now I want to talk about being back home.
After 9 months of travelling, we were thrown back into London life, myself with a new job and with a new flat to find on top of that. The flat thing we got sorted pretty quickly luckily. After an intensive morning flat hunting in Balham (and feeling kind of deflating… because everywhere was out of our budget) we took a quick bus ride over to quirky Brixton. The first flat we saw we took, straight away. Right there on the spot.
It's a cute one-bed place, right opposite the underground station (yay for a short commute!) and it has everything we'd ever need within a 2 minute walk (literally). And yes, that totally includes a McDonalds. And an M&S food.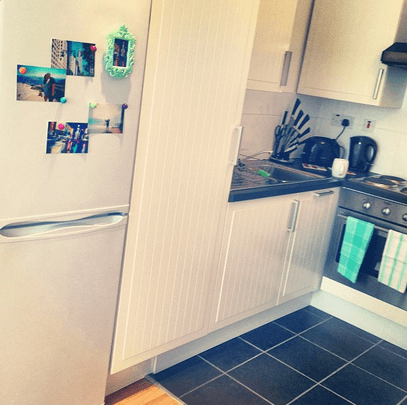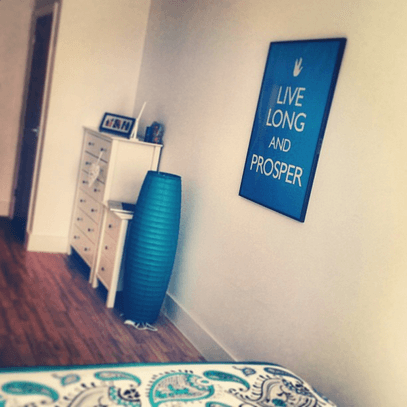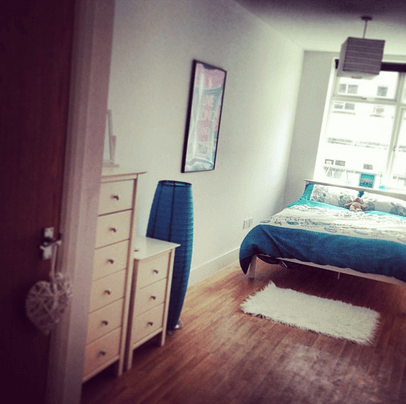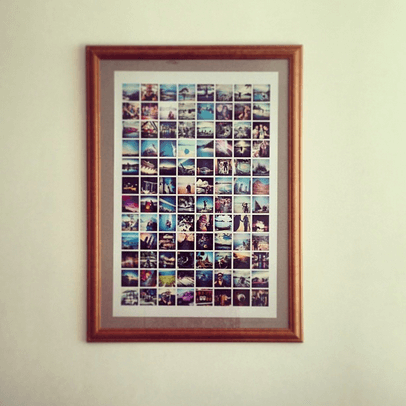 The print above I ordered via Printstagram, and honestly it's the best money I have ever spent. The print is about half the size of me, and now sits in a huge wooden frame in our living room. It has all my favourite travel photos in it – and every time I look at it I can't help but smile. I needed a reminder of our time travelling (I'm scared I'll forget all those incredible memories we made!) so this is the perfect thing to have hanging on our wall. Every time I walk past it a different photo will catch my eye – and I'll get a smile remembering when it was taken.
A bit about Brixton…. 
Brixton is my new neighbourhood.. and so far we're just loving it. Sure Brixton might not be the classiest London neighbourhood – and quite often it has a bad reputation with people who have never been there. But honestly – right now, there is no where I'd rather be living.
Brixton has a fantastic independent market (with some incredible restaurants and coffee shops), lots of bars, pubs and restaurants, good shopping on the high street, awesome public transport – and an amazing independent cinema, The Ritzy (which I've already become a member of). Sure, it's no Fulham (where I lived before leaving for travelling) but it's exactly what we want right now, and we love it already.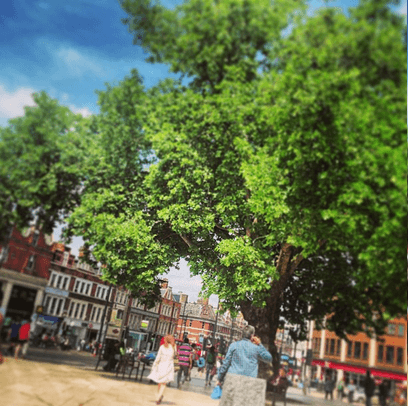 Pizza at Frano Manca's in Brixton market. Best pizza ever? Yeah that's right.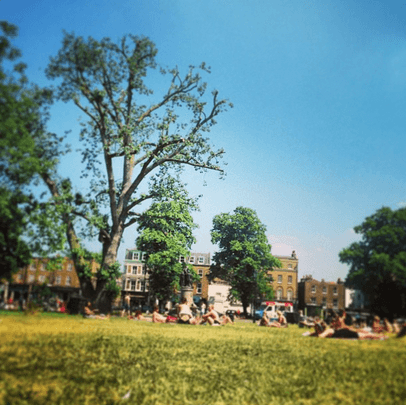 Clapham Common (a 5 minute bus ride from our front door). A lovely place to spend those sunny Sunday afternoons. We sat here all Sunday in 25 degree heat drinking cider and reading, and I swear I almost thought I was back in Oz.
The most lovely part of being home though? 
Being in a city I love, with all the people I love! I think I must have taken it for granted before, but when travelling I really realised how much I missed having friends and family around me regularly. The funnest part of these past few weeks has been catching up with everyone. Late nights with lots of wine. Catching up over drinks after work. Slobbing out with my baby sister (because let's face it, that's what siblings are good for). It's been amazing to see all these wonderful people again! The only problem being – I want to fit everyone in at once, and there just doesn't seem to be enough days in the week. Or more precisely – the weekend.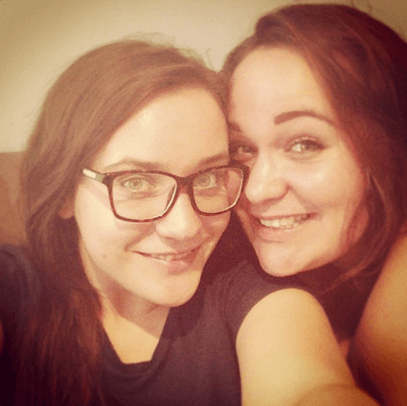 Travel blues?
A little. So yeah, Pad and I have settled back into London life pretty well. It's amazing to be back. And there is no where I'd rather be right now. But sometimes I do catch myself reminiscing a little too long about the freedom and adventure of travelling. I miss waking up in the morning and having no idea what would happen or what we'd see. And mainly, I miss the ocean and the water. After 9 months of being constantly near beautiful lakes or beautiful beaches – I find myself craving the ocean more than anything else.
I want to feel the sand in my toes. Or the adrenaline rush as you jump into cool water. I miss the beautiful overwhelming feeling you get whenever you look at a horizon that falls over the ocean.
I miss Queenstown too. I miss Queenstown a lot. I miss waking up to our stunning view and seeing those incredible blue waters of the lake outside. But I'm also learning to accept that (for now anyway) it isn't somewhere we can live longterm, and my romance with Queenstown had to be an amazing but brief one. Because, in all honesty, New Zealand is an awfully long way away. But that doesn't mean I won't be going back for holidays. We definitely will.
So for now at least London life is what we're after, and what we're loving. 
London is a pretty stunning city to live in anyway – and it still feels like a bit of a novelty being here every day again (proven by how many photos of London I'm currently instagramming…. oopsie). There is nothing quite like the embankment on a sunny day (which luckily, we're having in abundance at the moment)!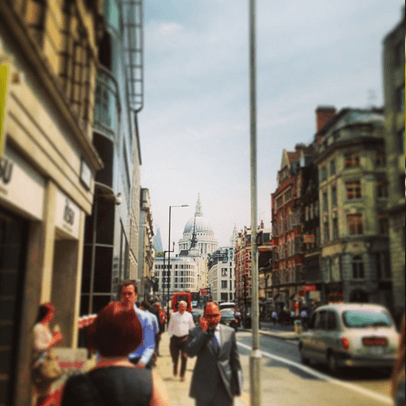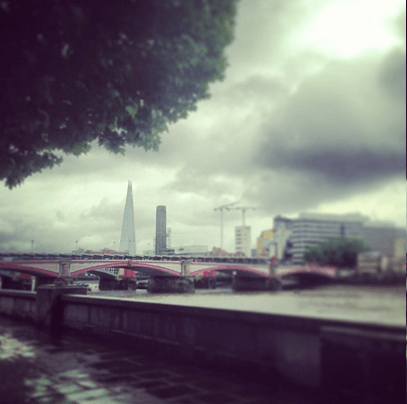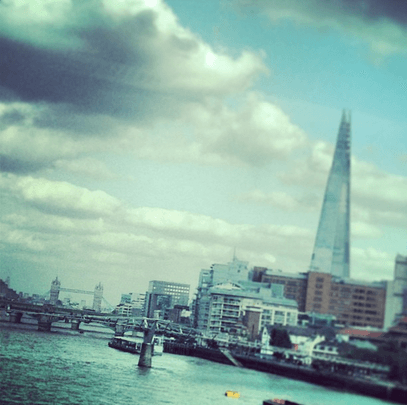 So life is good.