Dubai, like many of the World's major cities – is made of Marmite.
You either love it or hate it…. I love it.
We're not in Dubai at the moment – but I thought this gorgeous city deserved to be written about.
I've now been to Dubai many, many times; my Mum and my Godfather live out there (which is reason enough to visit) but the city always pulls me back for more for reasons than family, despite having been there countless times.
It's a city that some people I know adore just as much as myself – but who others despise with a passion. Maybe they don't like sand – who knows.
Personally, I've been blinded by the lights of Dubai and have a rosy-attitude towards the place despite the construction work and sweltering heat.
If you think you could manage to look beyond those two (teeny tiny) things – keep reading. Because you might fall head over heels for Dubai too.
This is why I love it there and why you should too:
1. The atmosphere
The difference in culture and atmosphere is something that unites a lot of Middle Eastern countries I've visited, and something that will always draw me back to that part of the world.
I was actually born in the Middle East (Kuwait) so there's a part of me deep down, which almost feels like I'm being welcomed home as soon as I see dessert and hear the call to prayer.
I love this part of the world; I love the heat, the dryness, the sand, the lifestyle and the people.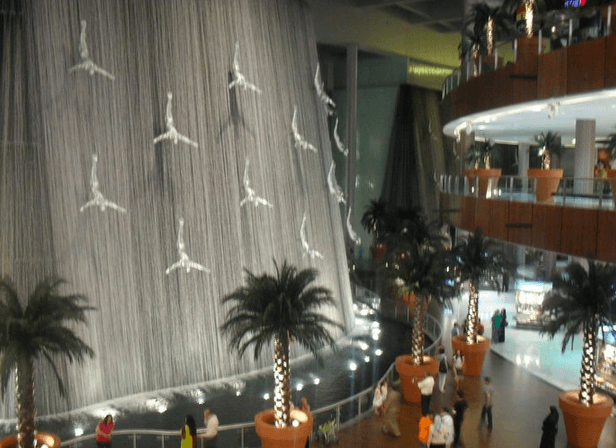 2. The glitter
All that glitters in gold in Dubai (sometime literally). The city is on an ever-lasting mission to improve itself and this is something I love.
I love going back within months of my last trip – and seeing more changes to the skyline – the city is literally never the same one day to the next.
They don't do things by half here, they do everything to the full and the finished product is incredible.
Read more about Dubai: Our Review of the Burj Al Arab pool day pass (with photos!)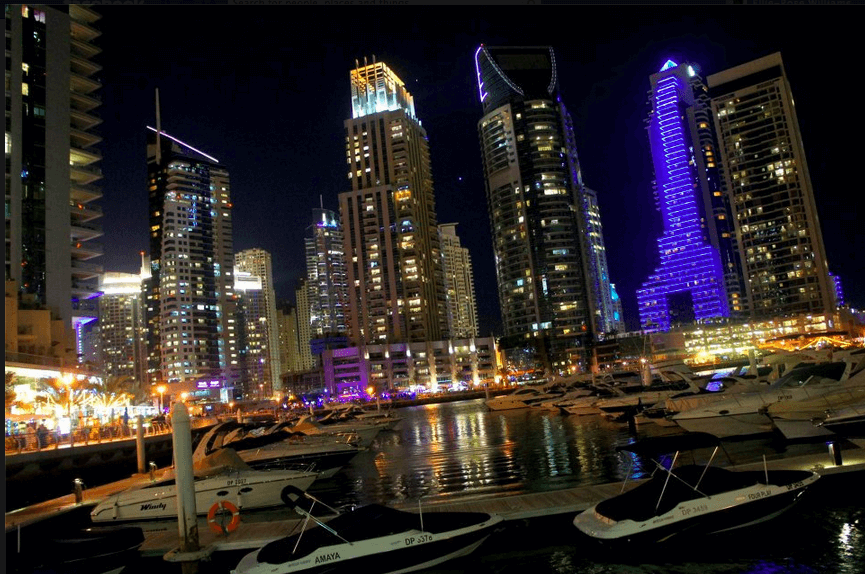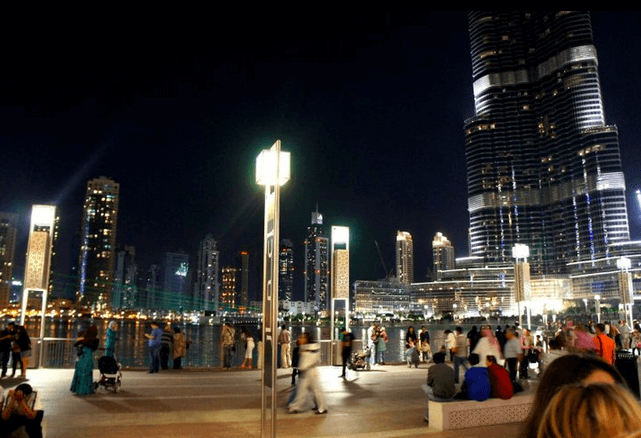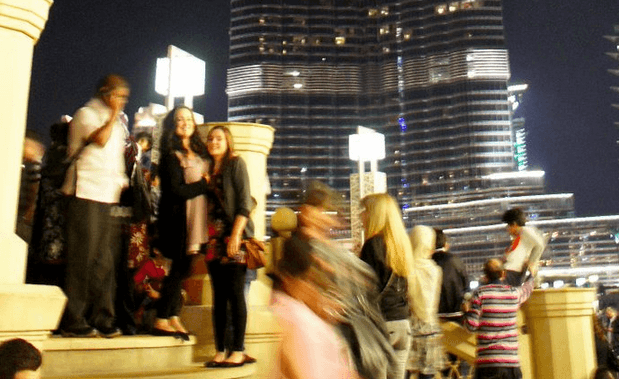 3. The Fountains
The Dubai Fountains are probably my favourite spot in Dubai, and deserve a little spot in this post.
There is nothing I love more than sitting outside in the evening at one of the restaurants by the Dubai Fountains and just watching the world go by.
The Dubai Fountains are designed by the same guys who did the Bellagio ones, and are by all accounts just as epic. It's truly incredible just to watch them, and watch people's reactions to them.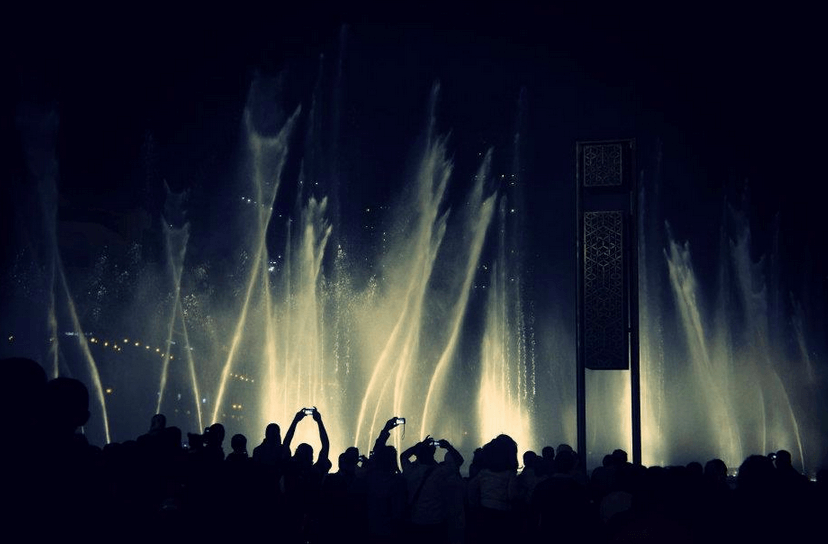 4. The food
If my heart belongs in NYC, then my stomach belongs in Dubai. Oh good god the food in Dubai is so good. I love Middle Eastern food. Hummus. Tabouli. Salad. Bread. Wraps. Cheese. Yoghurt. Mint.
Just give me all the food and I will be happy. If you can bear the heat in Dubai during the summer then heading to one of the evening Ramadan buffets is truly an experience.
The more expensive you go – the more overwhelmed you're going to be. We went to the one on Jumeriah Beach and they had about 7 different rooms of food to choose from. Just WOW.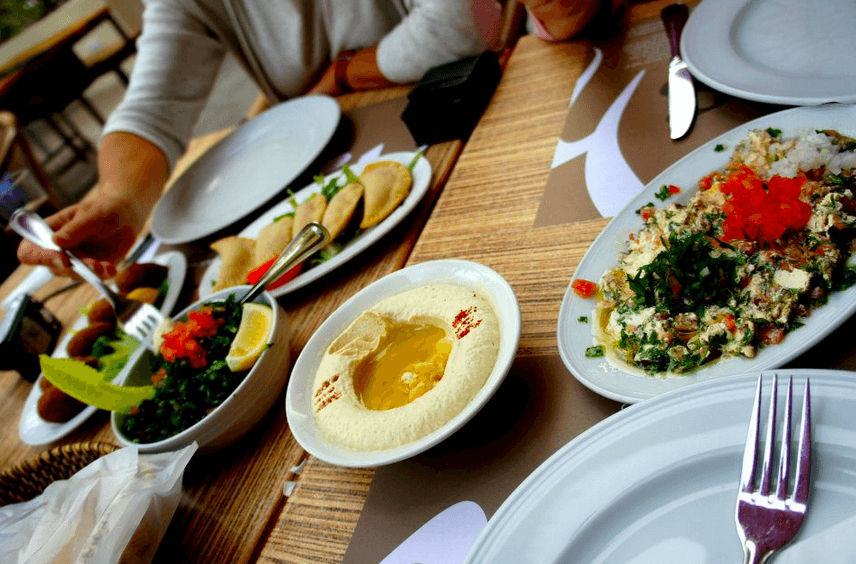 5. The sunsets
The sun is so big in Dubai and so orange, you can't really understand it until you've seen it.
Some of the most beautiful sunsets I've seen in my life have been witnessed from the sandy shores of Dubai. They're amazing.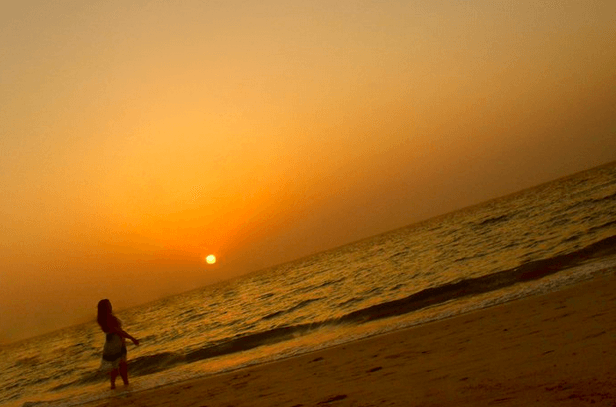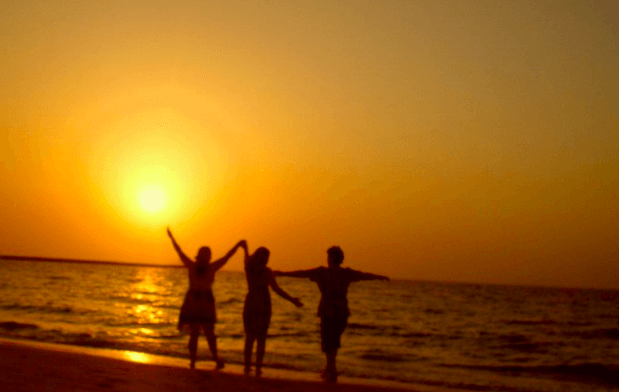 6. The variety
Dubai has something for pretty much everyone. If you like culture – there is the old part of the city full of temples, traditional fishing workers, markets and locals.
If you want glitz and glamour there is the marina, the malls and the world-class hotels. If you want to relax by a pool and do nothing – you can do it (every hotel has a pool here).
If you want adrenaline or adventure you can have that as well, there are sand dunes, skiing, sky-diving and snorkelling for that.
If you want wild-life there are camels, aquariums and countless other animals. OH and if you want to spend your entire time eating the amazing food – they have lots of restaurants so you aren't going to run out of options.
Read more about Dubai: Is Dubai a country?