You'll have heard of The Burj Al Arab, even if you've never been to Dubai. It's the world's only 7* hotel, so it has a reputation is up there with iconic buildings such as The Empire State and Sydney Opera House.
In Dubai, it's impossible to visit without marvelling at this stunning building at some point. It sticks out over the beach (on its own private island, no less) like a jewel in the sand – pun intended!
I have family who live in Dubai (hi Mum!) so I've been to the city many times before. It wasn't until my 6th or 7th visit that I finally got to explore the Burj Al Arab though, and it was everything I'd expected and more.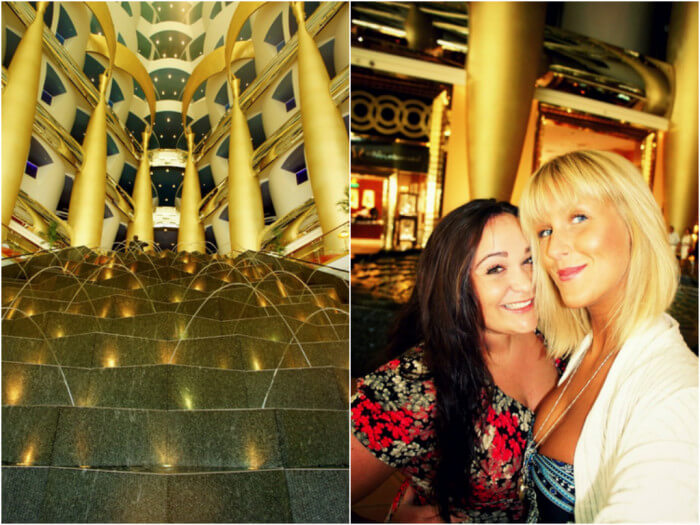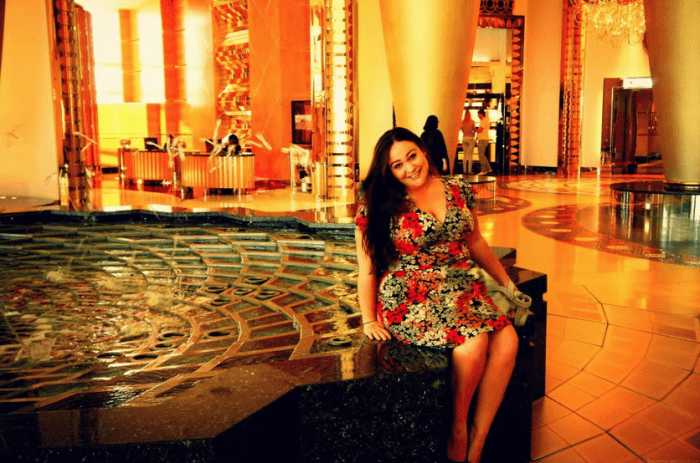 One of the only ways you can into the hotel (without booking a £10,000 per night suite) is by booking yourself in for a meal at one of their restaurants or booking in for cocktails or afternoon tea at the Skyview Bar. This is what me and Harriet did and we milked it for all it was worth.
I'd suggest turning up about 20-30 minutes prior to your reservation time at the Skyview Bar – so you can really explore the lobby and make the most of your surroundings. It's something truly special and you'll have never seen anything like it.
After you've taken a million selfies in the lobby – time to head up to the bar itself! There is a private lift that whisks you up there, so that's where the experience begins.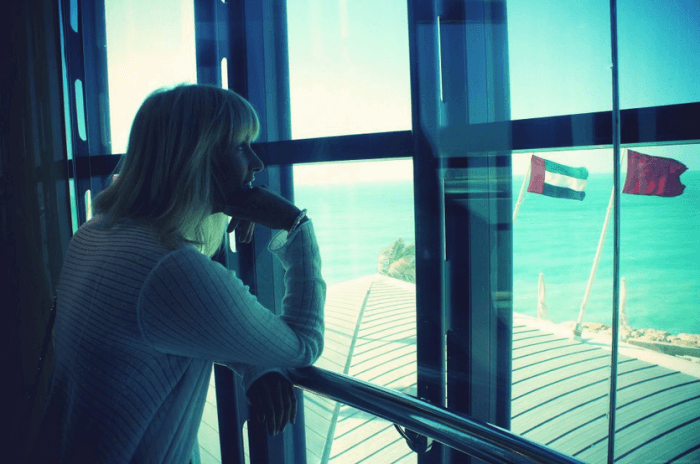 The photo above was taken in the private lift – as you can see, the luxury is simply everywhere.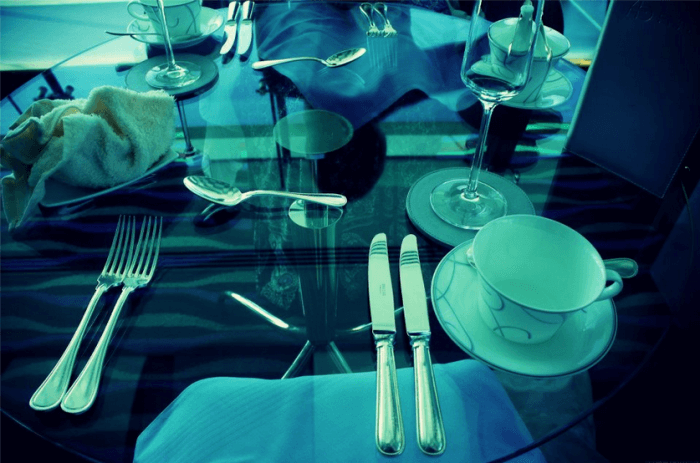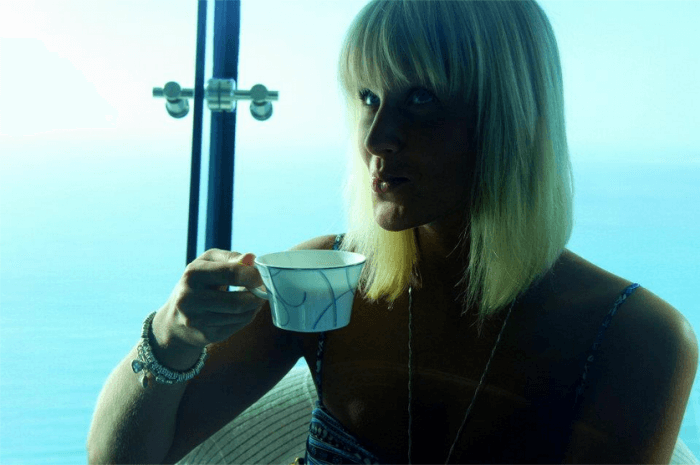 As you'd expect, the afternoon tea is served in the most beautiful room imaginable. The room has huge floor to ceiling windows giving you an all-round view of the city and the ocean, so wherever you're sat you can see something.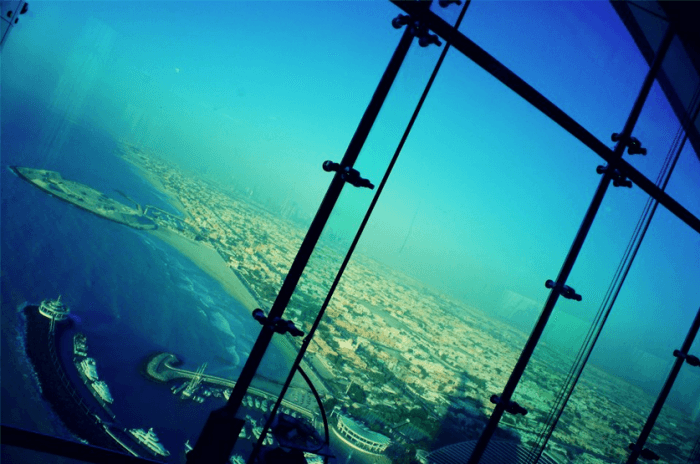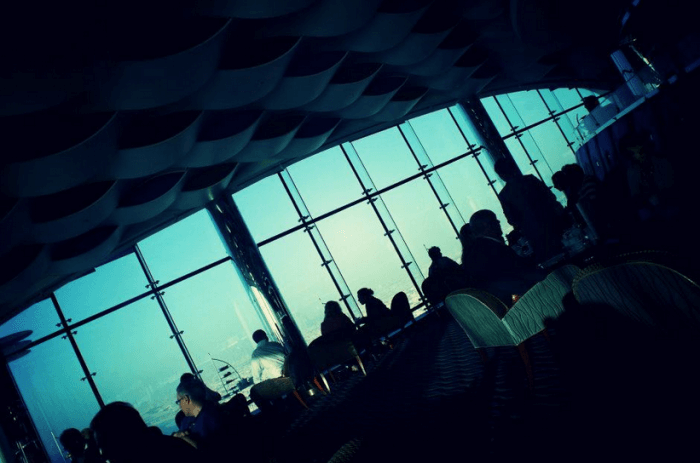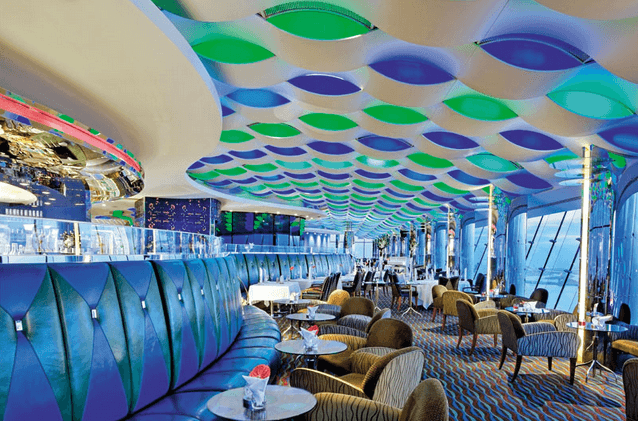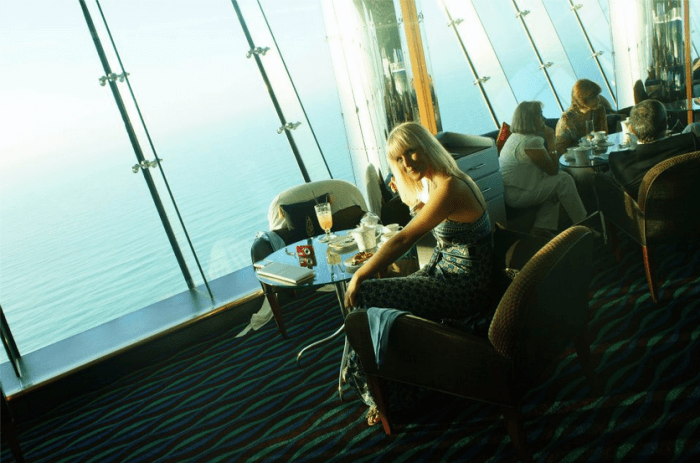 The dining is done in 'seatings' if I remember correctly – so the service is just spot on and faultless. I literally couldn't give one criticism for this place if I tried – it was wonderful.
Our waiter was the best waiter EVER. Each time we turned our heads he filled up our drinks seamlessly, whenever we got up out of our seats he would plump up the cushions and refresh our napkins.
It was perfection – I've never been anywhere quite so amazing since.
Read more about Dubai: Our Review of the Burj Al Arab pool day pass (with photos!)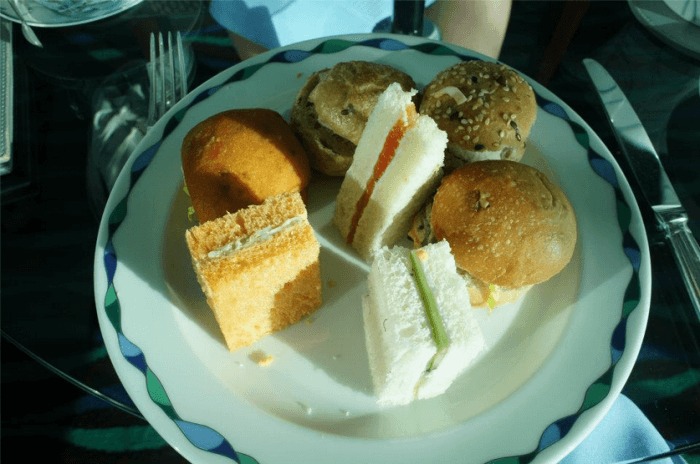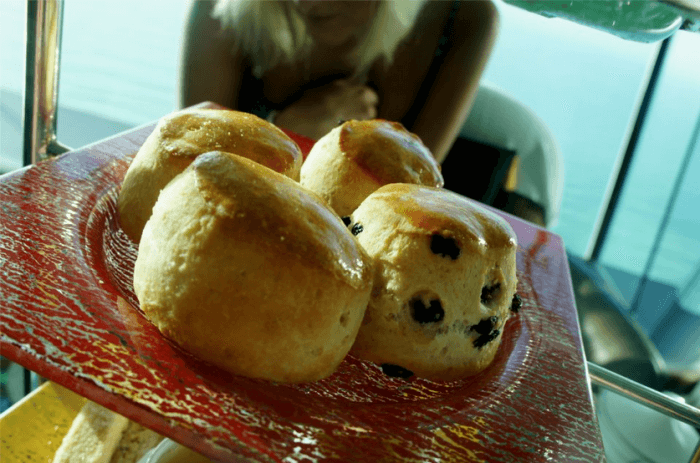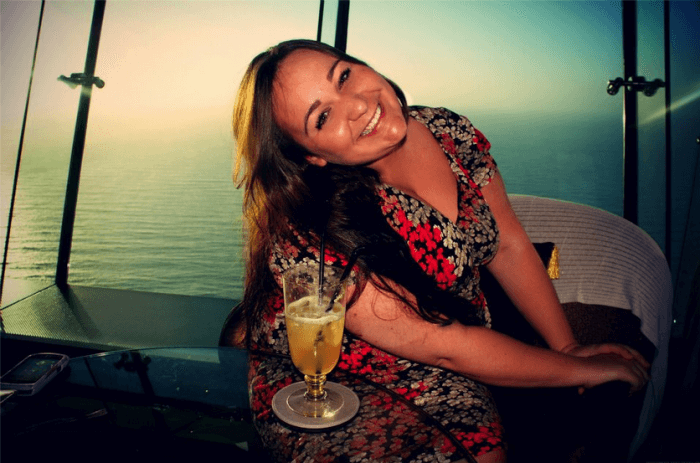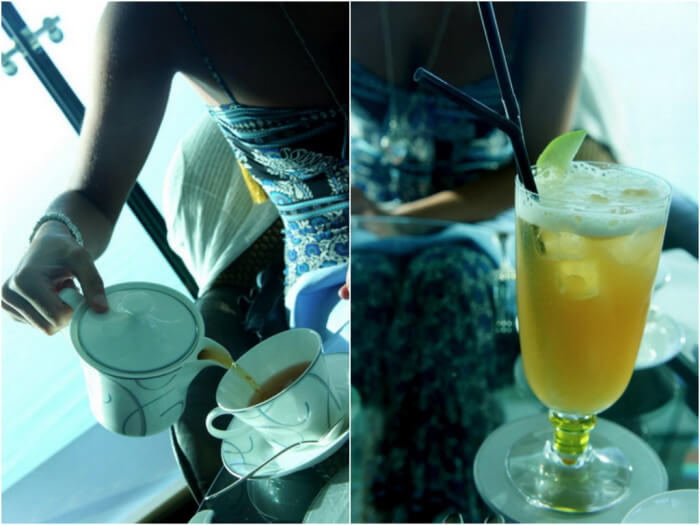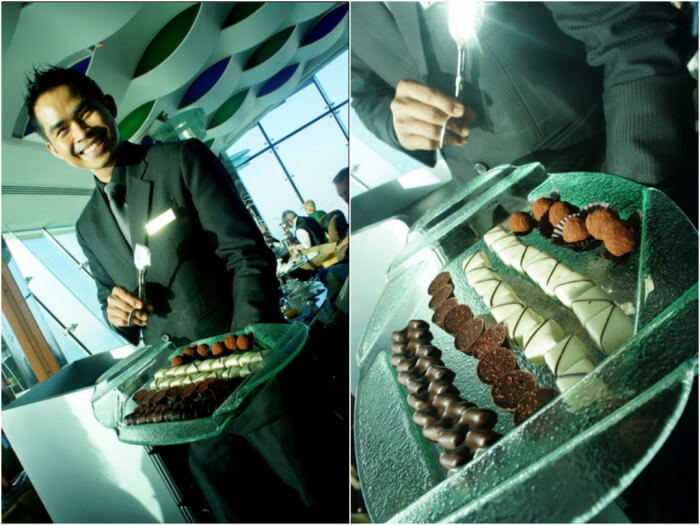 As you'd expect, the food was delicious too! There are a few photos above, to help paint the picture for you – but honestly – it's best left as surprise. If you're planning on going – don't google around too much, and just let the excitement and the unknown be part of the fun!
You can read the menu, by clicking here though – if patience isn't your strong point!
What should you wear? 
Something smart. It doesn't have to be formal suits, but don't turn up in shorts and fliflops – because you won't get admitted. For women I'd suggest a nice dress and sandals / heels. For men, I'd wear jeans, shoes (not trainers!) and a shirt. The official website says the following:
Smart Casual. Gentlemen are required to wear a collared shirt, full-length trousers or elegant jeans and closed shoes (no trainers or sport shoes). Ladies are required to wear a suit or dress, long or short skirt or dressy slack and top. UAE national dress is welcomed.
What does it cost? 
Afternoon tea costs AED 565 (about £95-£100) and it's worth every penny. When else will you get a chance to go to a 7* hotel?
I'd go all over again without a second thought – it was totally worth the cost.