Are you wondering when to expect snow in New York City?
Well hopefully, this blog post will give you all the clues you need for experiencing snowfall in NYC!
If you're visiting NYC in the winter months, you're probably wondering when you'll see snow.
After all, NYC is a magical place, and it's only made more magical with a sprinkling of snow. Knowing when to expect snow in New York City can ensure your trip is even more amazing!
I've been lucky enough to experience a snowy NYC many times (winter is my favorite time to visit the city!), so I'm fully in support of anyone trying to chase the snowy season, and wanting to learn when to expect snow in New York City!
New York City is a place of wonder throughout the year, but when winter arrives, the city takes on a unique charm, with snow-covered streets and iconic landmarks bathed in a serene white blanket.
There's nothing quite like Central Park in the snow, or watching people build snowmen in Times Square!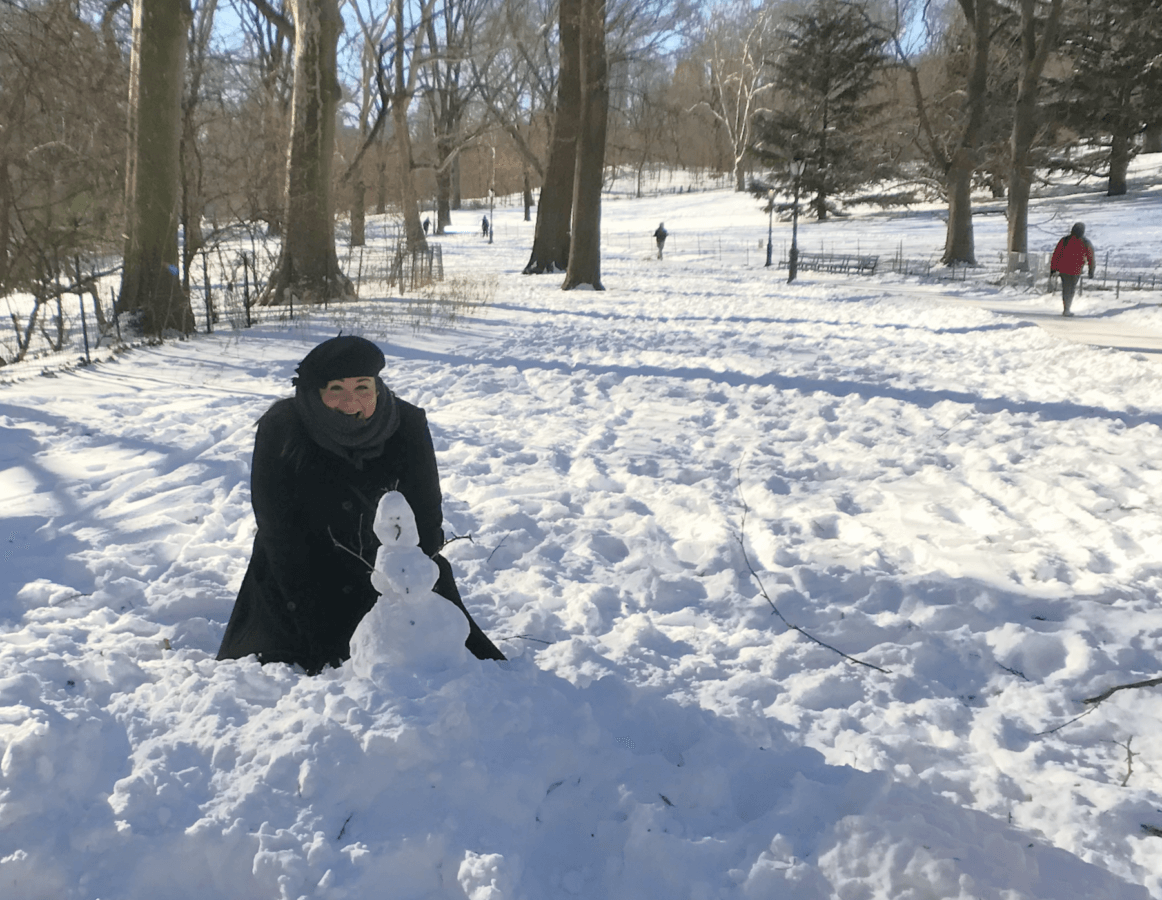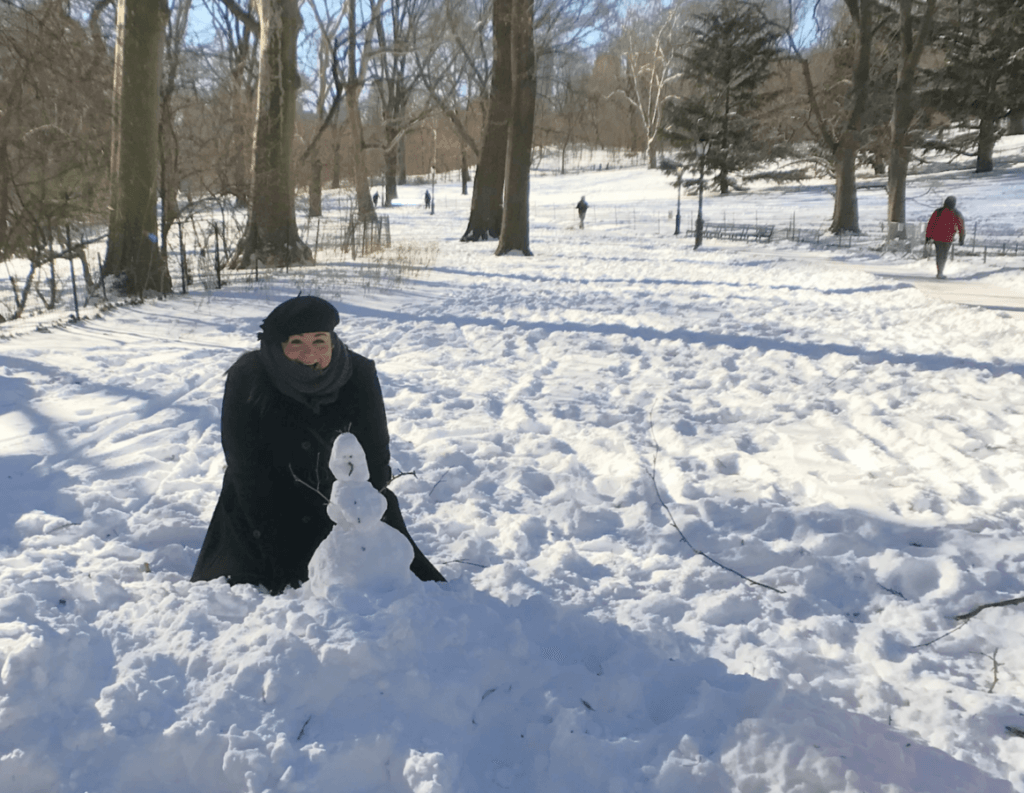 To make the most of the snowy season, knowing when it's most likely to snow, and how to enjoy it safely is essential.
In this article, we'll explore when you can anticipate snowfall in the Big Apple and offer some tips for embracing the winter wonderland.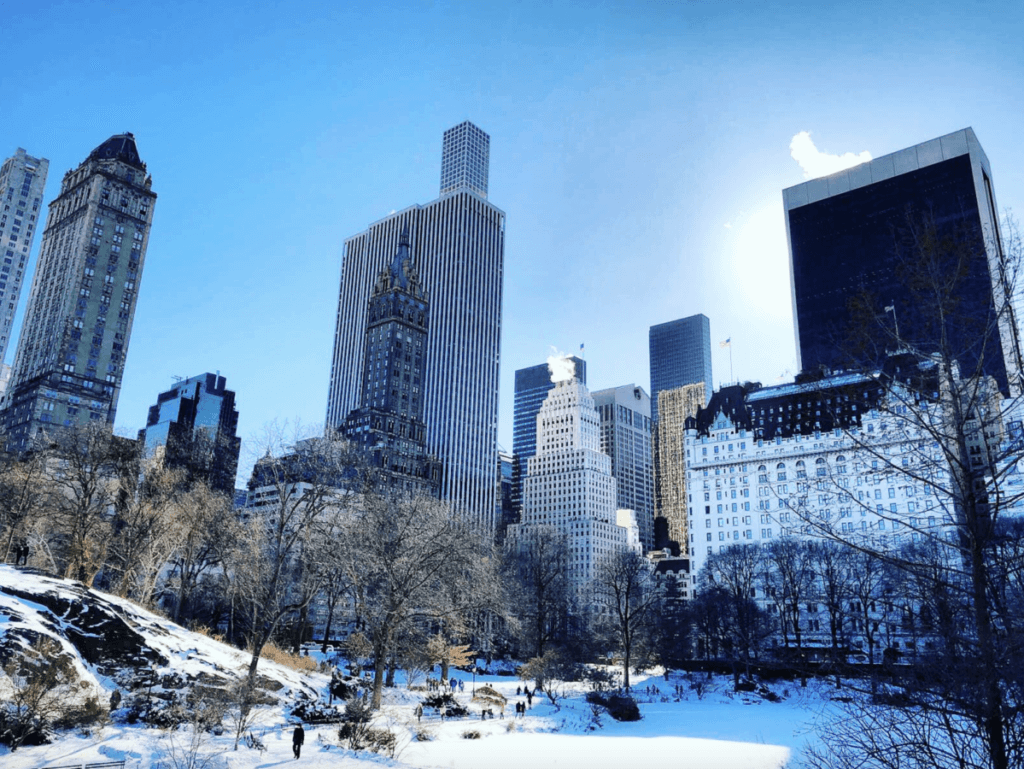 ---
Snowfall Patterns in NYC and when to expect snow in New York City
Winter in the Big Apple is magical, so let's dig into when to expect snow in New York City.
New York City experiences a typical Northeastern U.S. climate, characterized by cold winters with the potential for significant snowfall. Which does give us a pretty clear idea on when it might snow in NYC.
The winter season in NYC typically runs from December through February, with snow most likely in these 3 months.
However, January and February are the snowiest months, so snow is most likely during this time.
The average snowfall during January and February is about 7 inches, per month.
However, in regards to when exactly to expect snow fall in New York City, the amount of snowfall in New York City, and when it falls, can vary greatly from year to year, and it's not an exact science.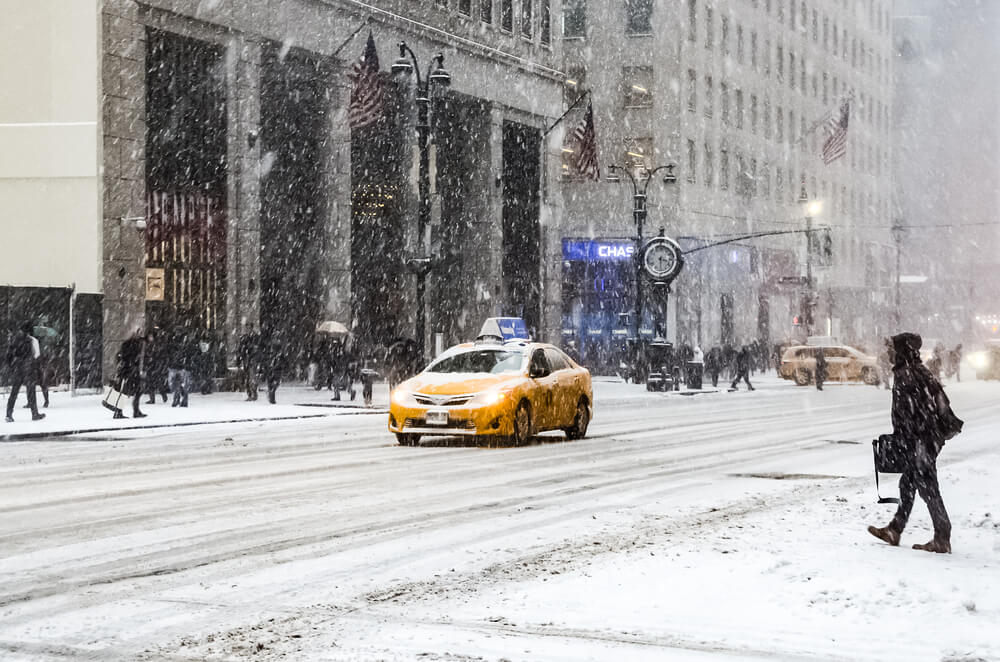 ---
So, does snow occur at any other time of year?
Yes, snow can also occur occasionally in November and March too. So you could technically count those months too, for when it might snow in NYC.
Although from my personal experience – I've found November to be mostly mild, with March more probable for the odd snowfall.
Some years I have visited in March and seen more than 4 inches fall in a day. But generally, the snowiest times I have visited, have always been January.
On average, the city receives about 25 inches of snow annually, but some winters can see considerably more, while others may have significantly less.
Read more about visiting NYC: 30 fun things to do in NYC in November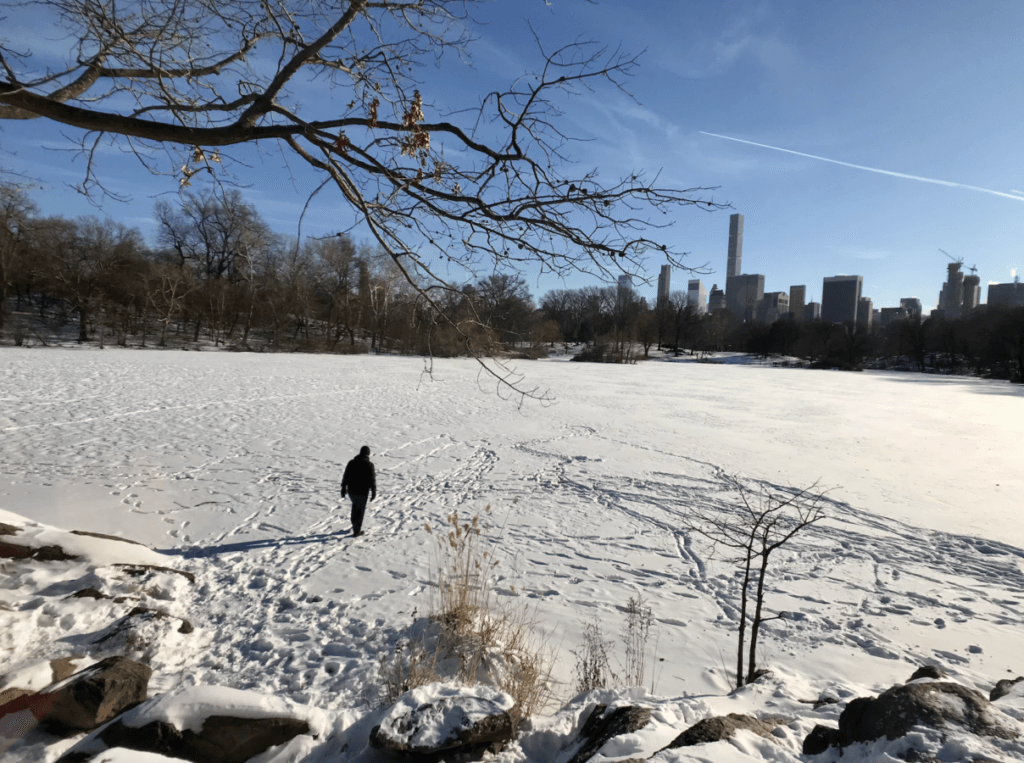 ---
Am I guaranteed snow in New York City?
No, unfortunately not. Whilst we can speculate when it might snow in New York City, we can't know for certain.
Weather isn't an exact science, because so many things can effect it. Many of which, we've discussed below.
I think, in general, for the best chance of snow when visiting NYC, January or February is the best time for you visit.
But some may be lucky and see a sprinkling of snow in December too. Maybe November or March – if you're really lucky.
Read more about visiting NYC in winter: What's open on Christmas Day in NYC?
---
What factors influence snowfall in NYC?
Several factors, including weather systems, temperature, and ocean currents influence the frequency and intensity of snowfall.
So when talking about snow in NYC, it helps to consider the things below:
Lake-Effect Snow: Lake-effect snow can bring substantial amounts of snow to the city when cold air masses pass over the relatively warmer waters of the Atlantic Ocean or the Great Lakes. This phenomenon often leads to intense snowfall in certain areas, particularly those near bodies of water.
Nor'easters: These powerful winter storms, known as Nor'easters, can bring significant snowfall to the region. They result from the clash of cold Arctic air with warm, moist air from the Atlantic Ocean. Nor'easters can dump heavy snow and create blizzard conditions in NYC.
Clipper Systems: These fast-moving low-pressure systems can bring bursts of snow to the city, although they typically don't produce as much snow as Nor'easters.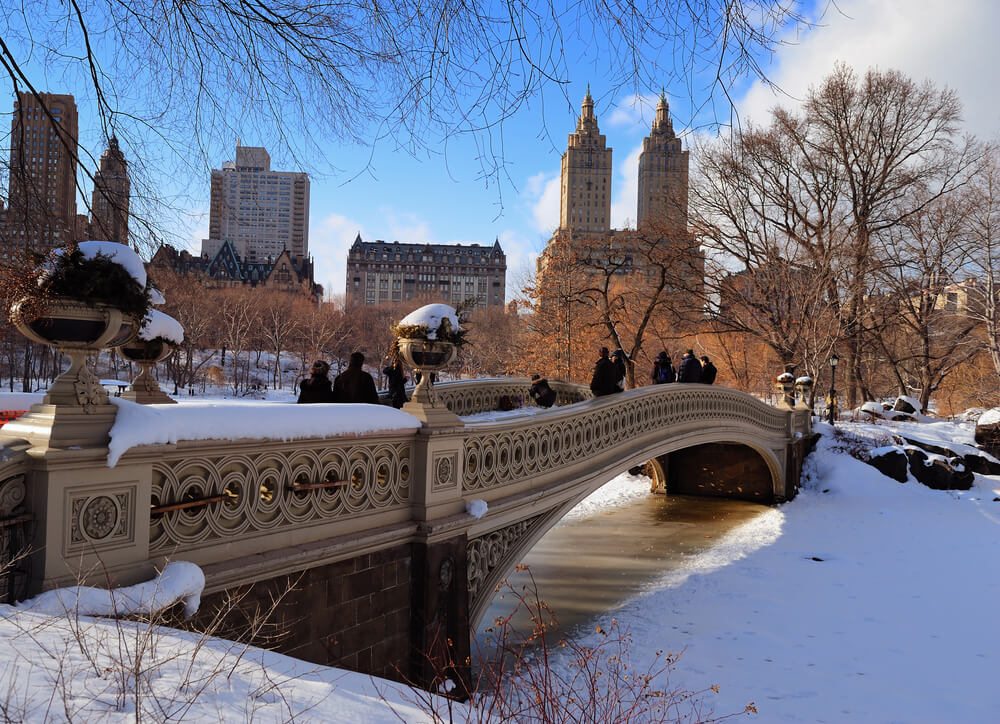 ---
Is winter a good time to visit NYC?
If the winter months are when it's most likely to snow in New York City, you may be wondering if winter is a good time to visit NYC, and if the snowfall might hinder tourist activities or sightseeing.
As long as you're prepared for the snow, and you packed the right kind of clothing and footwear (we've covered this in more detail below!) then you should be fine!
NYC is a city that expects snow every year – so they're prepared for it.
Read more about NYC: 42 festive things to do in NYC at Christmas time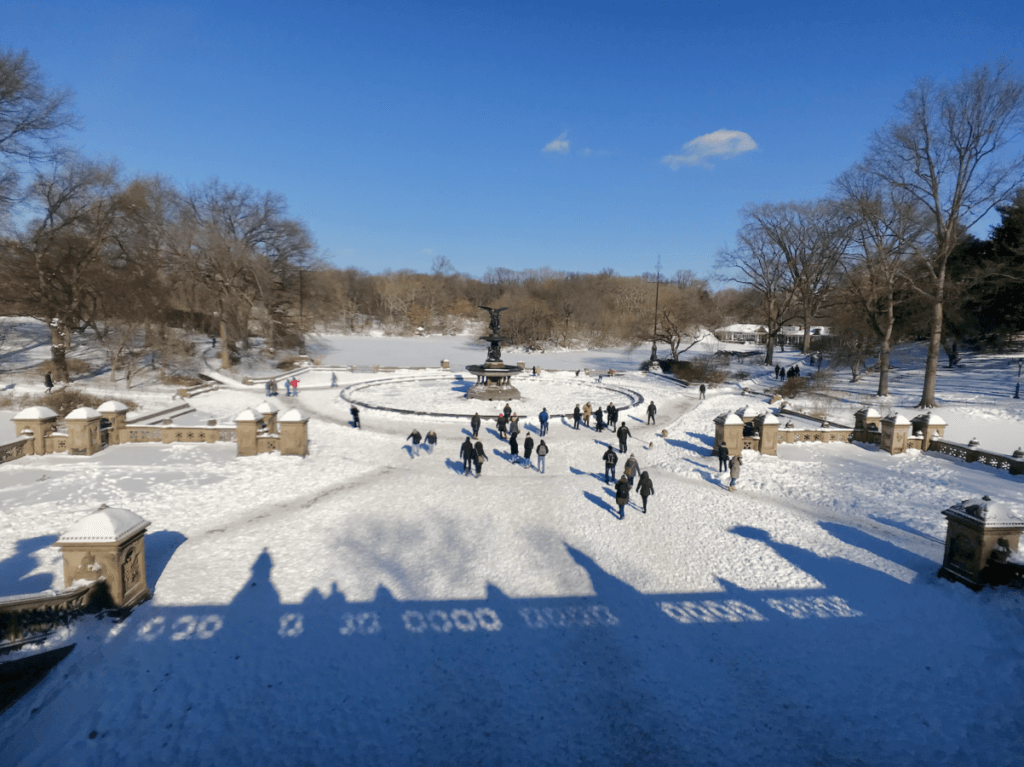 This means that roads are often cleared of snow quickly, and shops, and attractions can mostly remain open even during the heaviest snowfall.
A specific example of this… I was once visiting NYC during a Bomb Cyclone (a very specific and harsh type of snowstorm) and even during the worst day of the storm, we were still able to get pizza and visit the cinema.
---
Preparing for Snowfall in NYC
Now you know when to expect snow in New York City, let's take a quicky look at how to prepare for snowfall in NYC.
To ensure a safe and enjoyable winter experience in New York City, it's crucial to be prepared for snowfall and extreme drops in temperature.
Here' are some tips:'s my best advice!
Stay Informed: Keep an eye on weather forecasts, especially during the winter months and during snow season. Knowing exactly what to expect – can save you a lot of time and money in the long run!
Double up on important items: When I visit NYC in snow season, I always make sure to double-up on important clothing items. For example, I'll always bring two pairs of boots – so that I always have a warm dry pair ready and waiting. And you can never have enough socks!
Travel Safely: Be wary of transportation when you're in NYC during snowfall. For example, cold temperatures can make the Subway steps icy and slippery. Being cautious can save any accidents.
Pack smart: Layer your clothing to stay warm and dry, and take lots of thin thermal layers.
Pack waterproofs and cold-weather essentials: Don't forget a good pair of waterproof boots, a warm hat, gloves, and a scarf. You'll be surprised just how bitter the cold air can be in NYC, so you'll likely want to keep most of your skin covered when outside.
Hopefully these little tips are useful alongside the information about when it might snow in NYC.
Read more about visiting NYC in winter: 19 fun Christmas-themed restaurants in NYC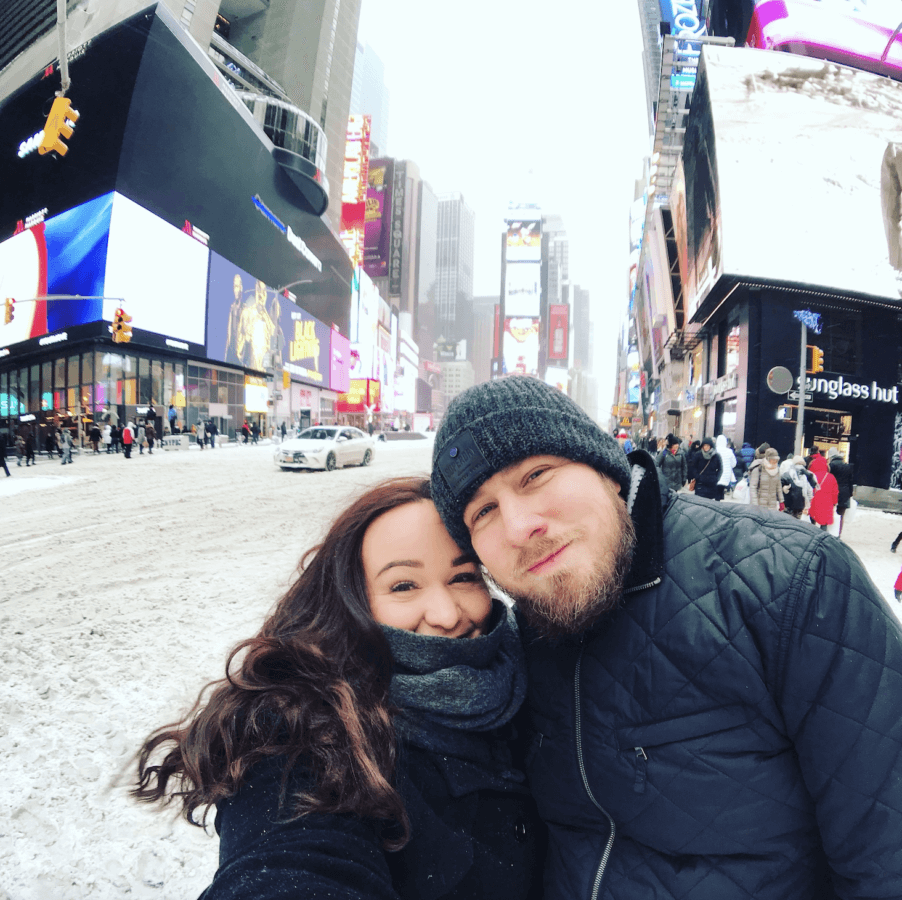 ---
Are there many things to do in NYC in the snow?
Despite the challenges that snowfall can bring, the snow does provide some fun and unique experiences in the city.
Snowfall in New York City can be a beautiful and enjoyable experience, which is why so many people try to time their visits for the perfect snow storm.
Here are some activities to embrace the winter wonderland:
Central Park: Central Park transforms into a winter wonderland when covered in snow. enjoy a slow walk around the quiet and muffled snowy pathways. It's magical!
Read more about visiting NYC: 35 fun things to do in Central Park
Do some winter activities: Enjoy sledding and ice skating in Central Park! These are wonderful wintery activities to enjoy when there has been some snowfall in NYC.
Winter Sports: If you want to get out of the city, you can visit nearby ski resorts in upstate New York for skiing, snowboarding, and other winter sports.
Indoor Attractions: Explore indoor attractions like museums, art galleries, and Broadway shows to stay warm while enjoying New York's cultural offerings.
Hot Chocolate and Comfort Food: Savor a cup of hot chocolate or indulge in comfort food at one of the city's many cozy cafes and restaurants.
Read more about visiting NYC: Where to find the best hot chocolate in NYC!
---
Hopefully this article about when to expect snow in New York City has answered all your questions!
Now you know when to expect snow in New York City, hopefully you can plan the perfect trip to New York City!
New York City's winters are synonymous with snowfall, transforming the bustling metropolis into a serene, snow-covered landscape.
While the timing and amount of snowfall can be unpredictable, being prepared and making the most of the winter season can turn any New Yorker or visitor into a snow enthusiast.
So, stay informed, stay warm, and embrace the magic of a snowy NYC winter.
Read more NYC tips: 45 things to do on a rainy day in NYC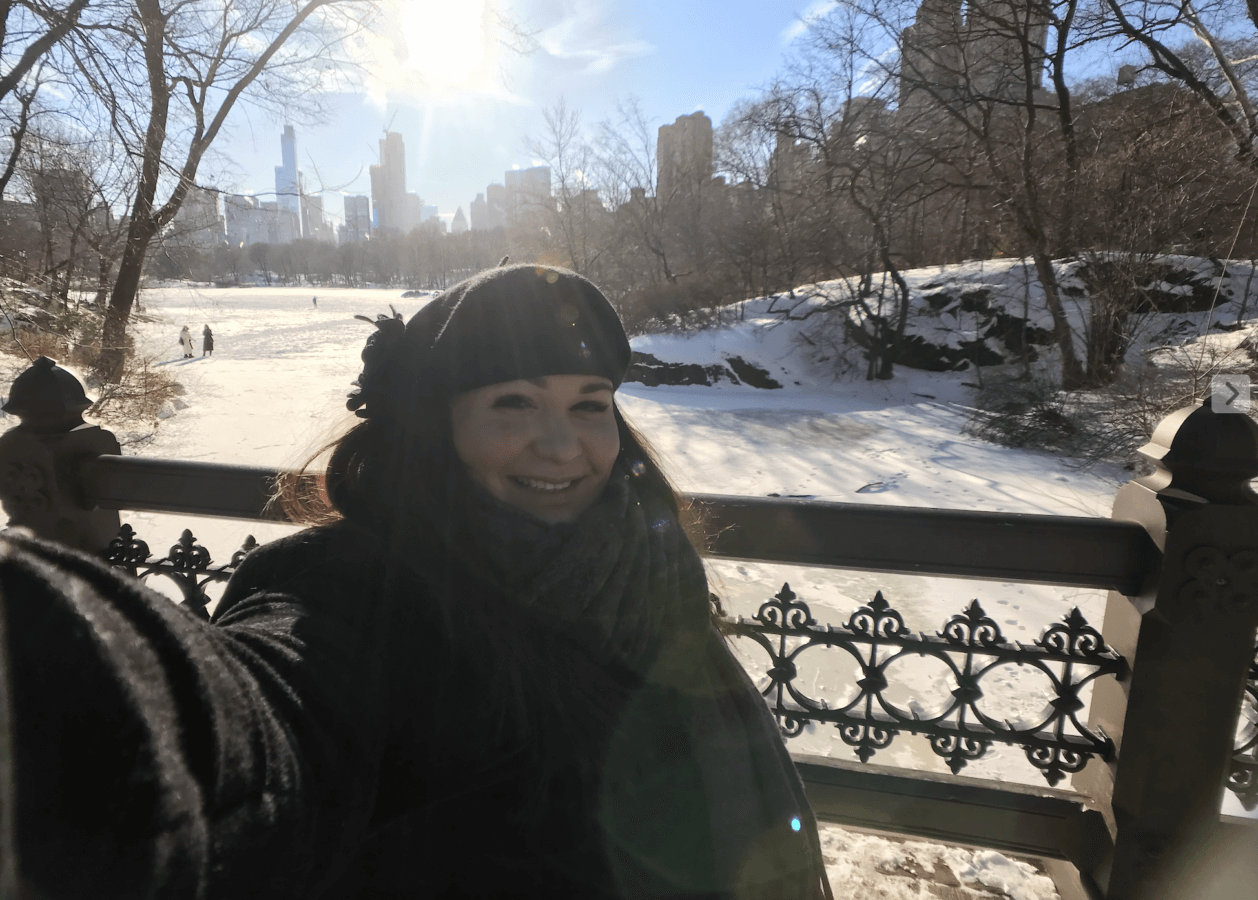 Read more NYC tips: How to ride the free ferry to Statue of Liberty