You can't visit Queenstown in the summer without getting in the lake. Swimming in the lake in Queenstown is one of the most fun things you can do in the town, it's amazing!
Lake Wakatipu is huge, and there are loads of places you can go for a day of swimming by the lake. We headed to Kelvin Heights Golf Course and set up a little picnic by the big jetty. It's only $10-ish return on the water taxi (which leaves from the centre of Queenstown every hour) and it feels a million miles away from the busy town centre.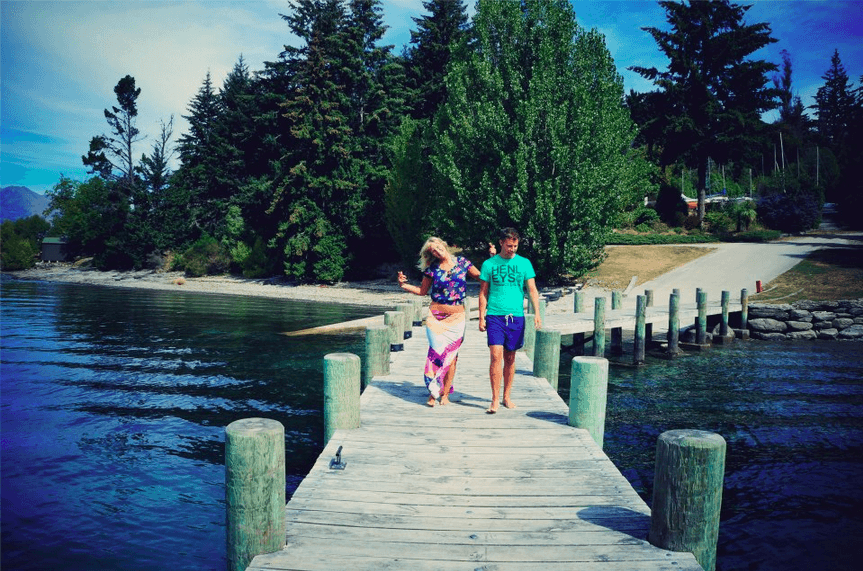 The first time jumping in the lake was COLD. I mean really cold. But it's so worth it.
It's so nice swimming in the lake, because it's not salty and you can open your eyes under the water – and not have to worry about swallowing horrible salty water unexpectedly. Which makes it pretty awesome – even though it's freaking cold.
The second, third and forth times we jumped in though – it got much more bearable. Maybe our skin was just going numb though and we weren't noticing the cold as much as before… If you have a little wet-suit type swimming costume you might be able to bear the cold a little better – so I'd definitely recommend wearing one if you can!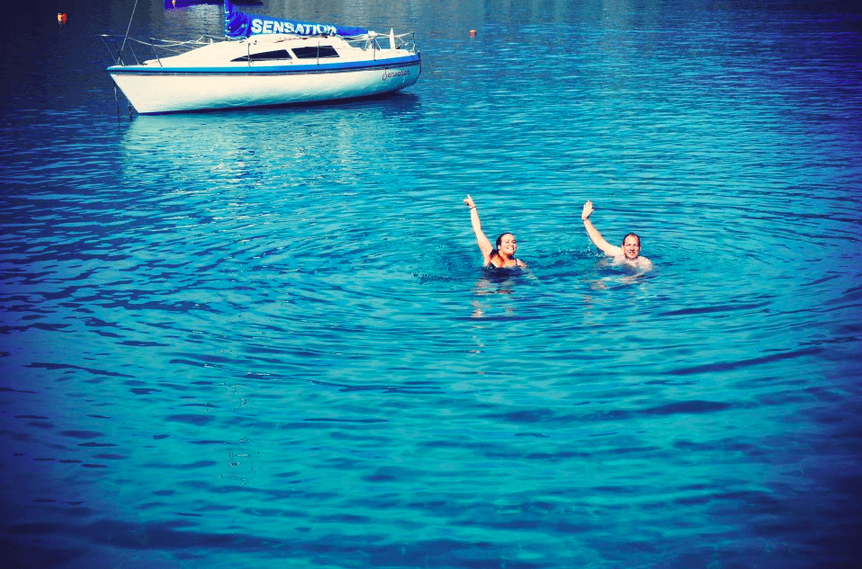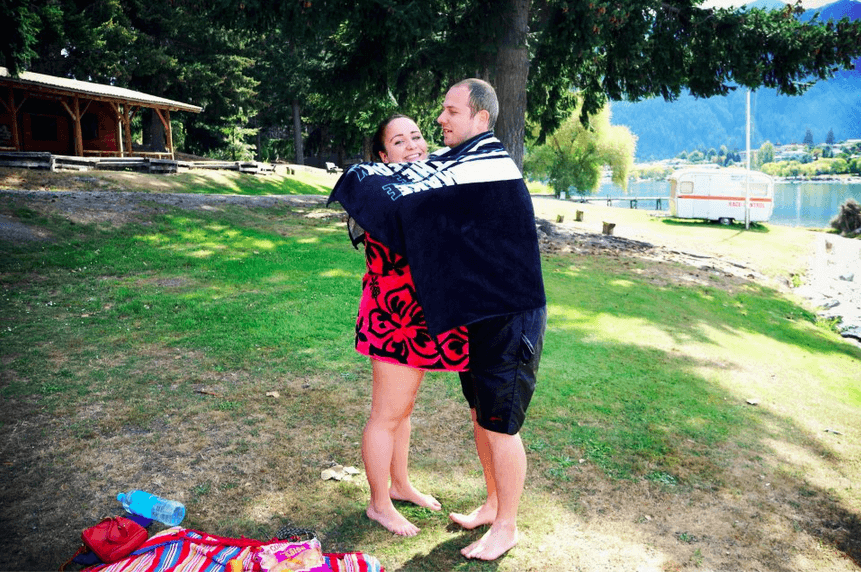 Make sure you have some towels handy for when you get out – because you'll need them! I also recommend having some food and drink handy too – there aren't really any food shops or vendors near the area where the water taxi drops you off.
If you can time it right, I'd grab a few fergburgers before jumping on the water taxi, and then you literally have the most epic snack ever for you time by the lake.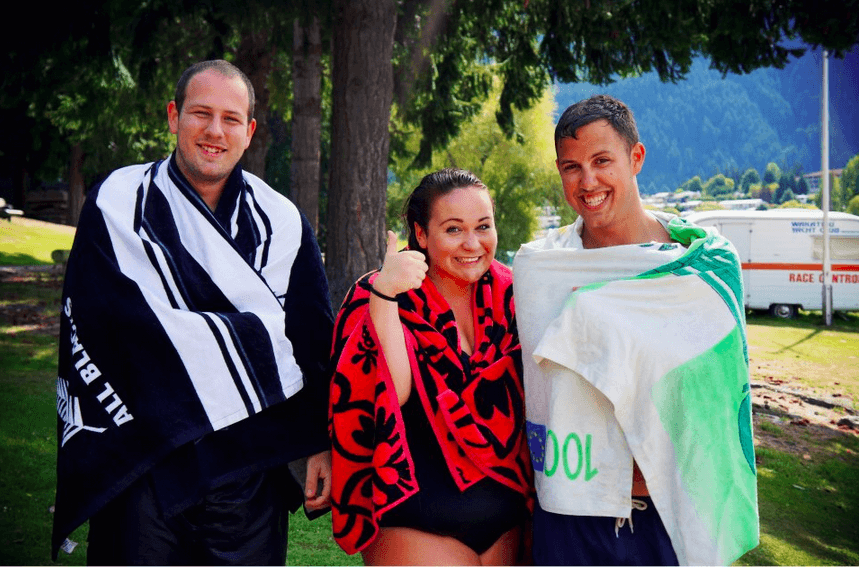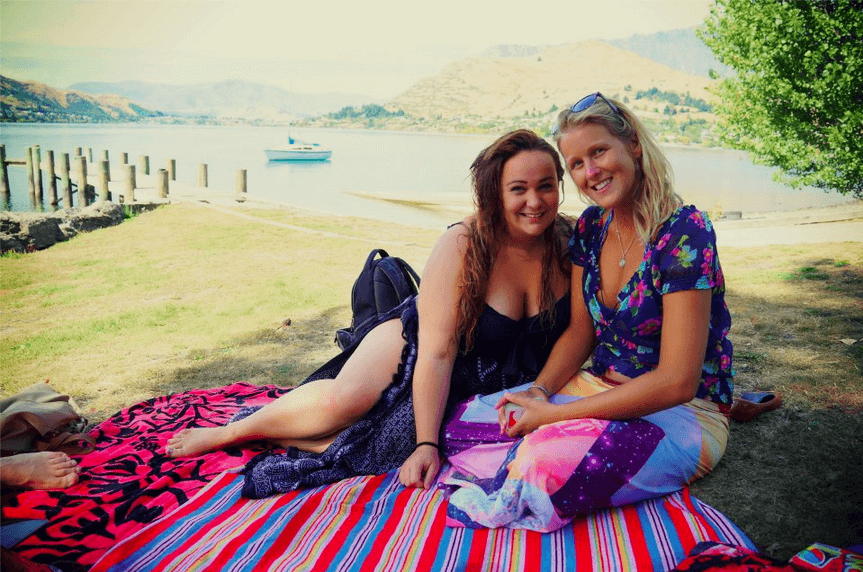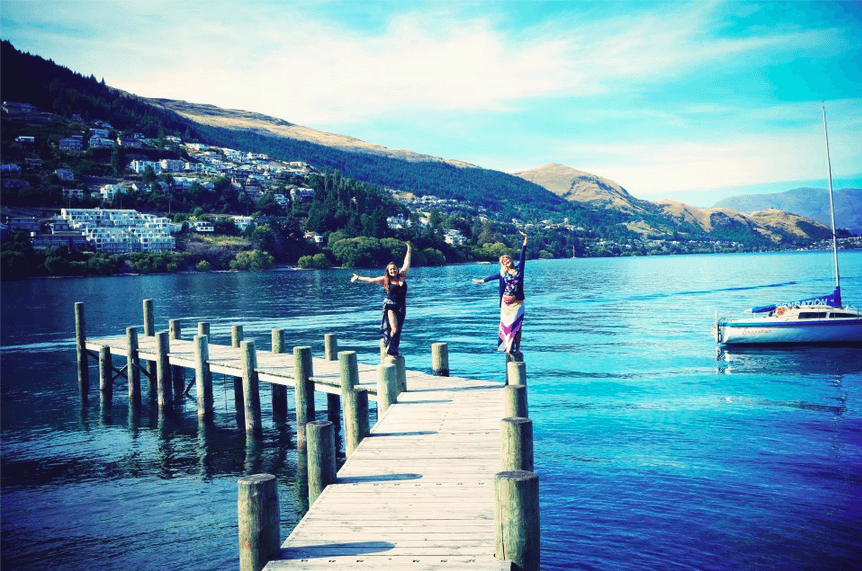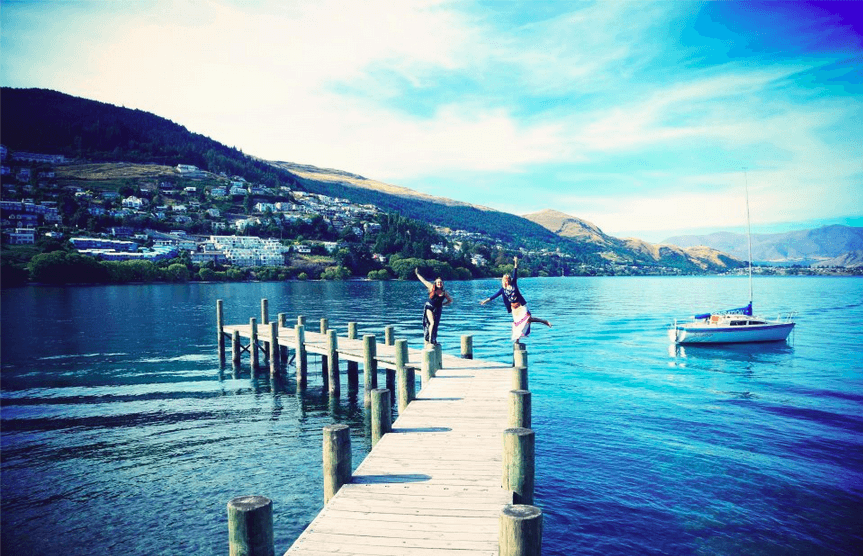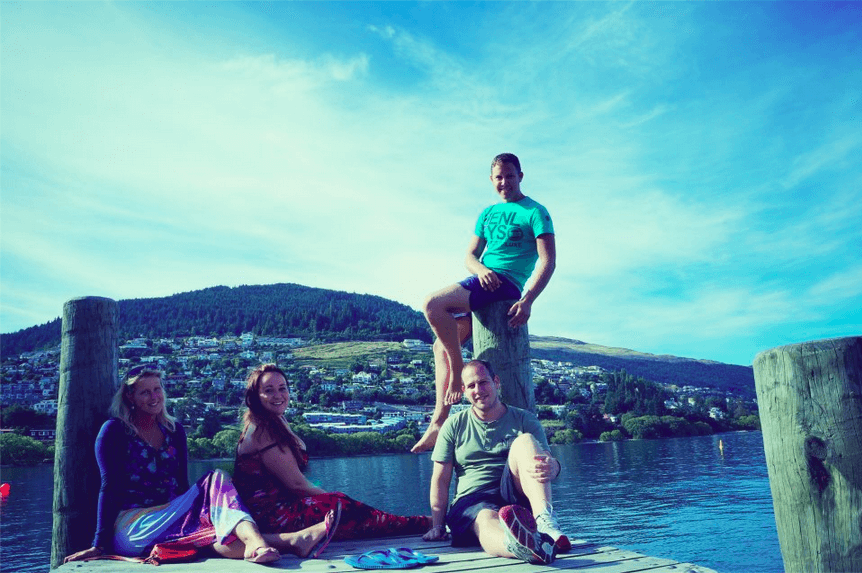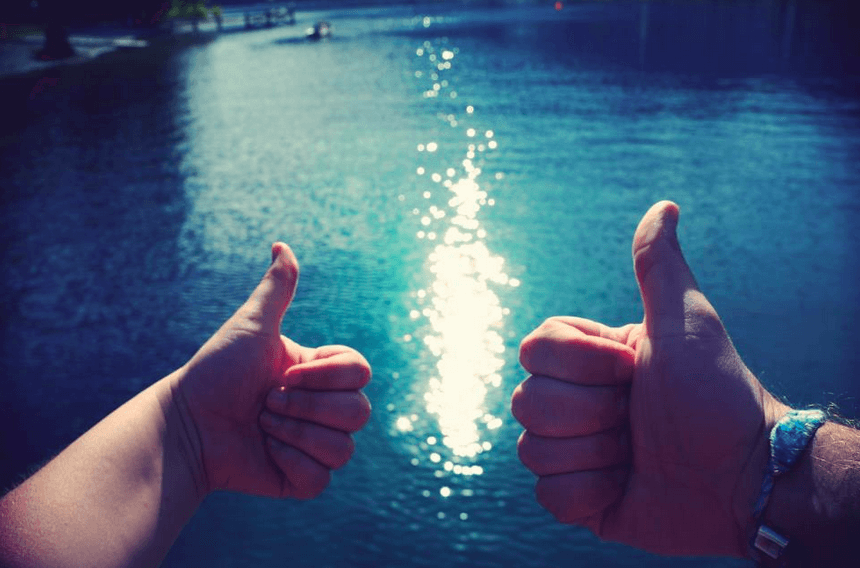 Your transport for the day will be the water taxi. It's a little tricky to board it from such a high jetty – but it's all good fun and I guess if you fall in the lake whilst doing so – it'll be something to tell the grandkids. The water taxi is actually a pretty awesome way to see the lake from the water too on your way over – it's cheap and cheerful, so it's a pretty cool experience in itself.