---
Are you looking for the best beach towns near Los Angeles?
---
Los Angeles might be best known as the bustling city with celebrities, smoothies and hipsters…
But venture a little bit outside the city and you'll find some of the most beautiful beach towns in the USA. Beach towns near Los Angeles are so gorgeous, and feel a million miles away from downtown and city centre.
The beach towns near Los Angeles feel laid back, relaxed and the perfect place to spend a weekend in the sunshine.
---
Malibu
---
First on my list of beach towns near Los Angeles, it's Malibu. Malibu is probably one of the most famous and well-known beach towns near Los Angeles.
It's a popular place for celebrities to live (it's no wonder really – the views are incredible) and it's also the shooting location for a few movies and TV shows too.
The coastline of Malibu has the most rugged, windswept and beautiful beaches spanning all the way up the coastline, parallel to the Pacific Coast Highway.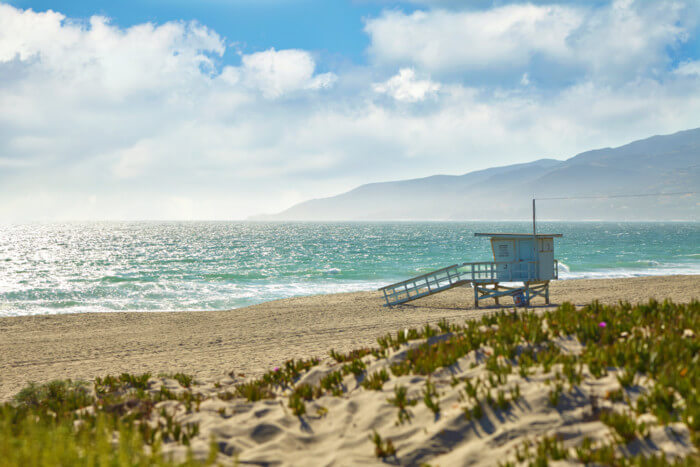 ---
Newport Beach
---
Newport Beach is a really popular beach town near Los Angeles, with a variety of hotels, restaurants, shops and cafes to fill your time with. It's popular with families, but it's also a really great locations for couples too.
The famous Newport Beach is a lovely beach to spend the day relaxing on, but you also have the lovely Balboa Pier to explore and enjoy too (kind of a quirky, old-town part of Newport beach).
This gorgeous beach town has a little bit of everything, from lovely al fresco dining, to design shops and art galleries.
Read more LA travel inspiration: The ultimate guide to sightseeing in LA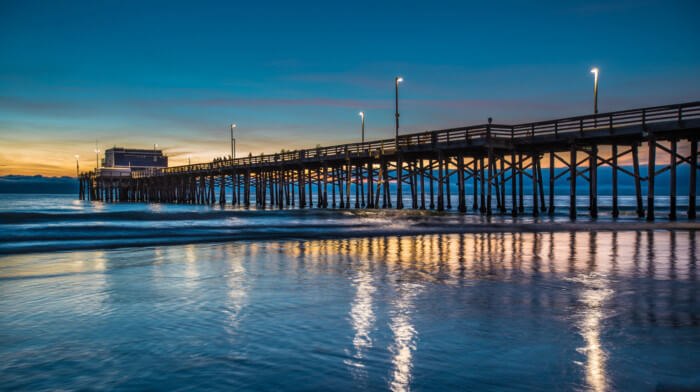 ---
Laguna Beach
---
Laguna Beach is one of the smaller beach towns near Los Angeles, and it feels like a bit of a hidden gem.
It's just south on the coast down from Newport Beach, and it's a great spot for a quiet getaway from the city. Laguna Beach is intimate, arty, quiet and a little hipster.
So if that sounds like your vibe… You'll love it. It's a little quieter, a bit less touristy than it's neighbours Newport and Huntington Beach – and it's probably better suited to couples who want a romantic getaway, than families.
My personal favourite in this list of beach towns near Los Angeles.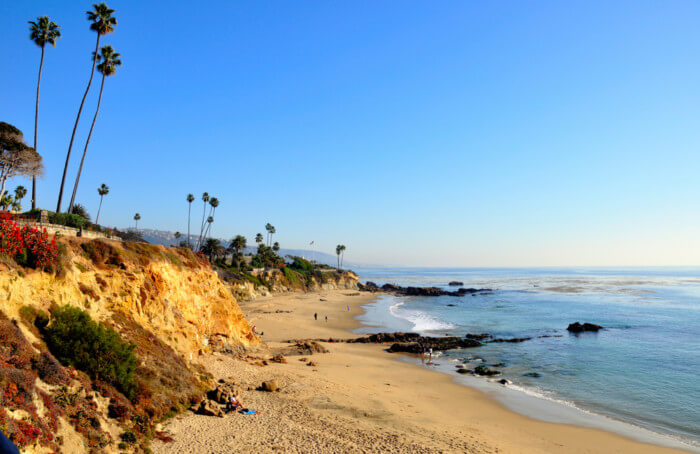 ---
Huntington Beach
---
Also known as Surf City, Huntington Beach is a favourite for outdoor sports, especially surfing. It's a great destination for people who love lively resorts and beach towns near Los Angeles.
There's something for everyone in Huntington beach, from luxurious spa resorts, to the Huntington Pier and the expansive beach.
On the beach itself you'll find year-round activities such as volleyball, fire pits and other beach sport competitions.
---
Long Beach
---
Next on my list of beach towns near Los Angeles, It's Long Beach. As the name suggests, Long Beach is one of the longest beaches in the LA area.
Long Beach is actually classed as a coastal city and port in Southern California, but for the sake of this list I'm classing it as a beach town near Los Angeles, as it's very close to Los Angeles!
Long Beach has loads to do, and it's the classic Californian beach with white sand and tall palm trees. Long beach has so many shops to offer, lots of restaurants and plenty of nightlife too.
The marina is definitely a highlight, as is the Queen Mary, which is a permanently docked cruise liner which you can take tours of!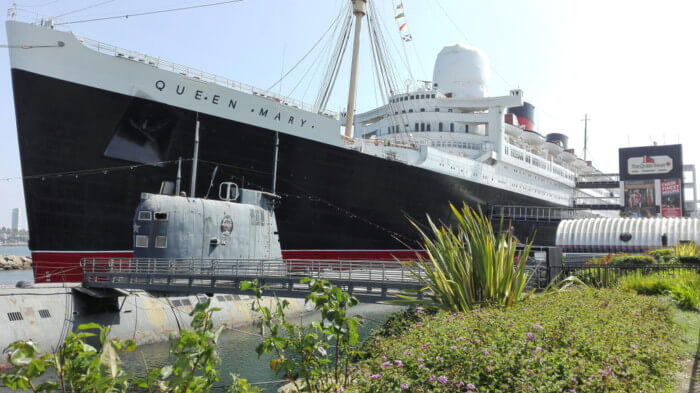 ---
Santa Monica
---
Santa Monica is my next choice for beach towns near Los Angeles. Santa Monica is actually a separate city to Los Angeles, but it's only a shot drive from downtown LA – and it's so scenic and pretty so it's well worth a visit.
Santa Monica is probably the beach most people associate with Los Angeles, and it's famous for it's colour pier, friendly people and shopping options.
There's always something to do here, from pop-up events, to restaurants, cafes and nightlife too. This place has a great vibe, and it's somewhere every LA local has explored at some point!
The beach is perfect, huge and perfect for a day of sunbathing or a weekend out of the city.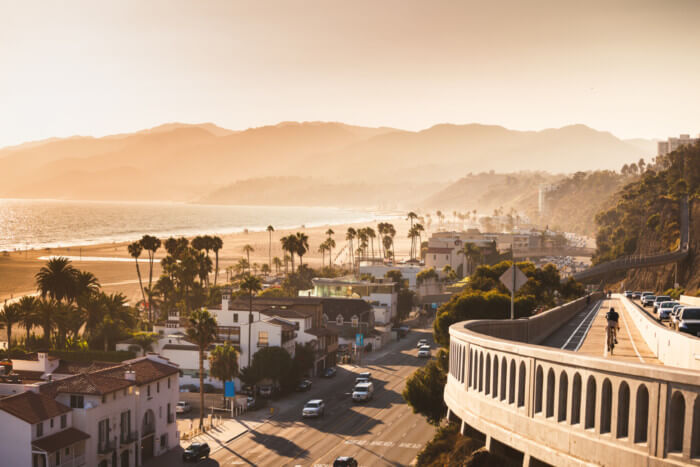 ---
Dana Point
---
Last on my list of beach towns near Los Angeles, it's Dana Point. Dana Point is a local-favourite for surfers and water-sports enthusiasts. It's located in South Orange County,  and it has loads of charm and small-town vibes.
There's beaches in Dana Point, as well as a yacht harbour – so it's a lovely place to spend the day.
This is a nice option if you plan on surfing during your beach town trip, but also want to be based somewhere with nice eating options too.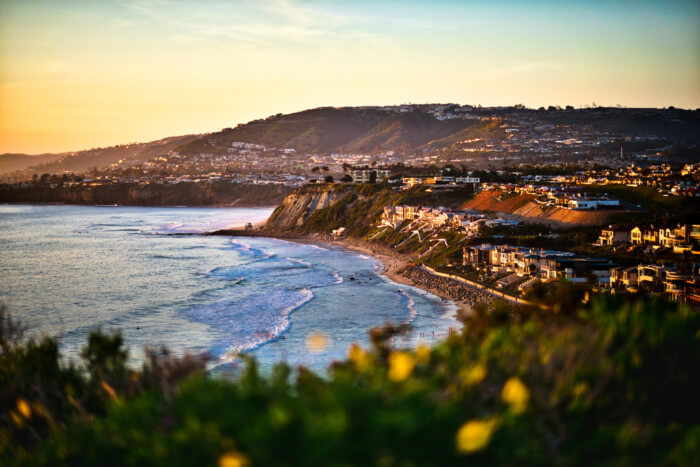 ---
I hope this list of beach towns near Los Angeles has been helpful and you've found some inspiration for your weekend away or your vacation!