If you're looking for the best places to travel in your 20s, in the USA, then look no further!
If you're looking for the best places to travel in your 20s in the USA, then hopefully this list will fill you with plenty of ideas and inspiration!
From vibrant cities to pristine beaches and adventure-filled national parks, there is something to suit every interest in the USA.
So, whether you're a solo traveler seeking new experiences or embarking on a trip with friends, here are my favorites, in the USA.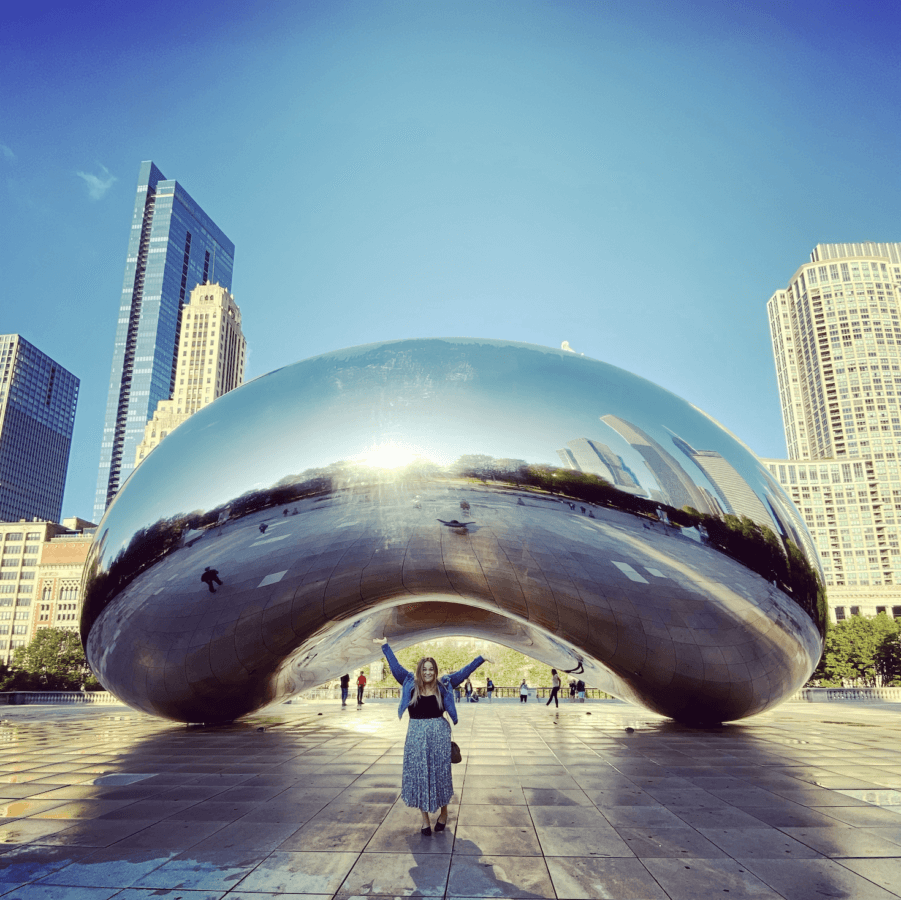 For this list, I've particularly focused on places with budget-friendly options, and great energy and nightlife. These travel locations tread the line between offering a fun lively experience, and having budget-friendly options.
These are also the places I have loved visiting in my 20s, and the places I wish I had visited too!
Now, let's get into it and explore some amazing destinations for traveling in your 20s.
---
The best places to travel in your 20s, in the USA!
---
1. New York City, New York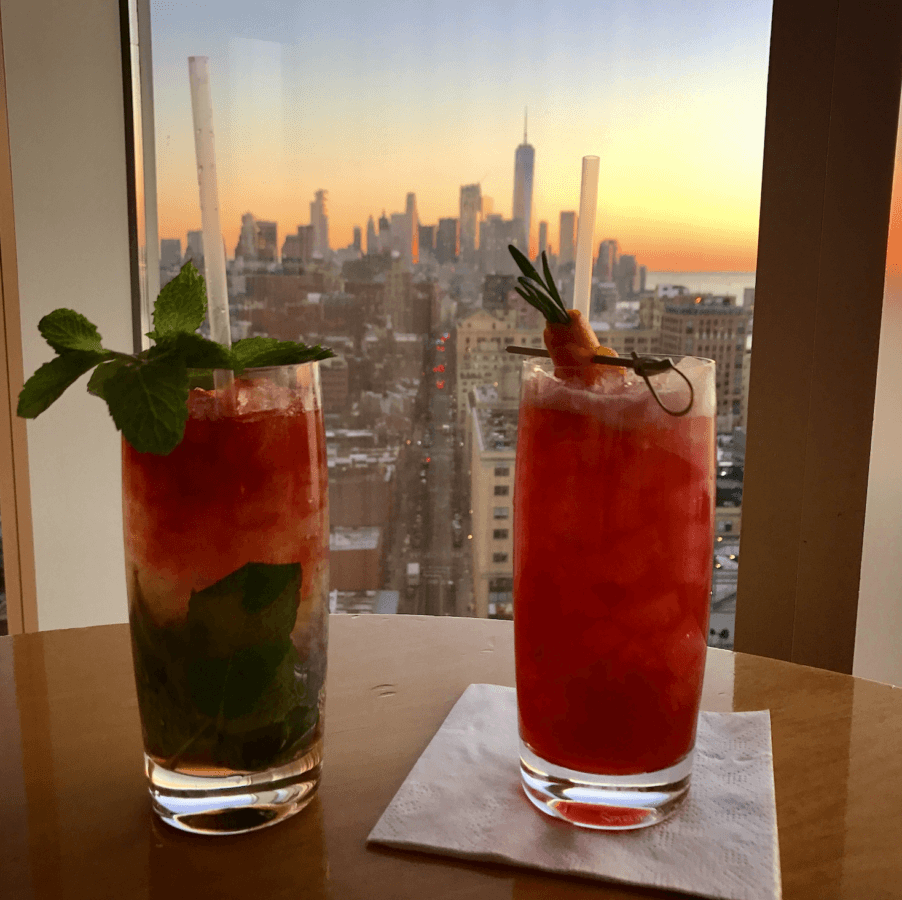 My number one choice for the best places to travel in your 20s, in the USA, and my number one city in the world.
The city that never sleeps is an iconic destination for people in their 20s seeking an exhilarating urban adventure, and seeking that NYC city energy.
NYC is just magical, and honestly, I think visiting NYC for the first time can be a defining moment for many people in their 20s. I know it was for me!
New York City offers a mix of world-famous attractions such as Times Square, Central Park, and the Statue of Liberty, as well as a bustling nightlife scene, and movie and TV sets. But it also offers this indescribable 'feeling'.
For many people visiting NYC in their 20s, this might be the first time they've felt free to wear what they want, be who they want, and act how they want. New York City kind of has that effect on people, and I love it.
NYC is easy to navigate and cheap to get around (just figure out the subway and you're golden!), and there are also plenty of fantastic affordable hostels and cheap hotels here.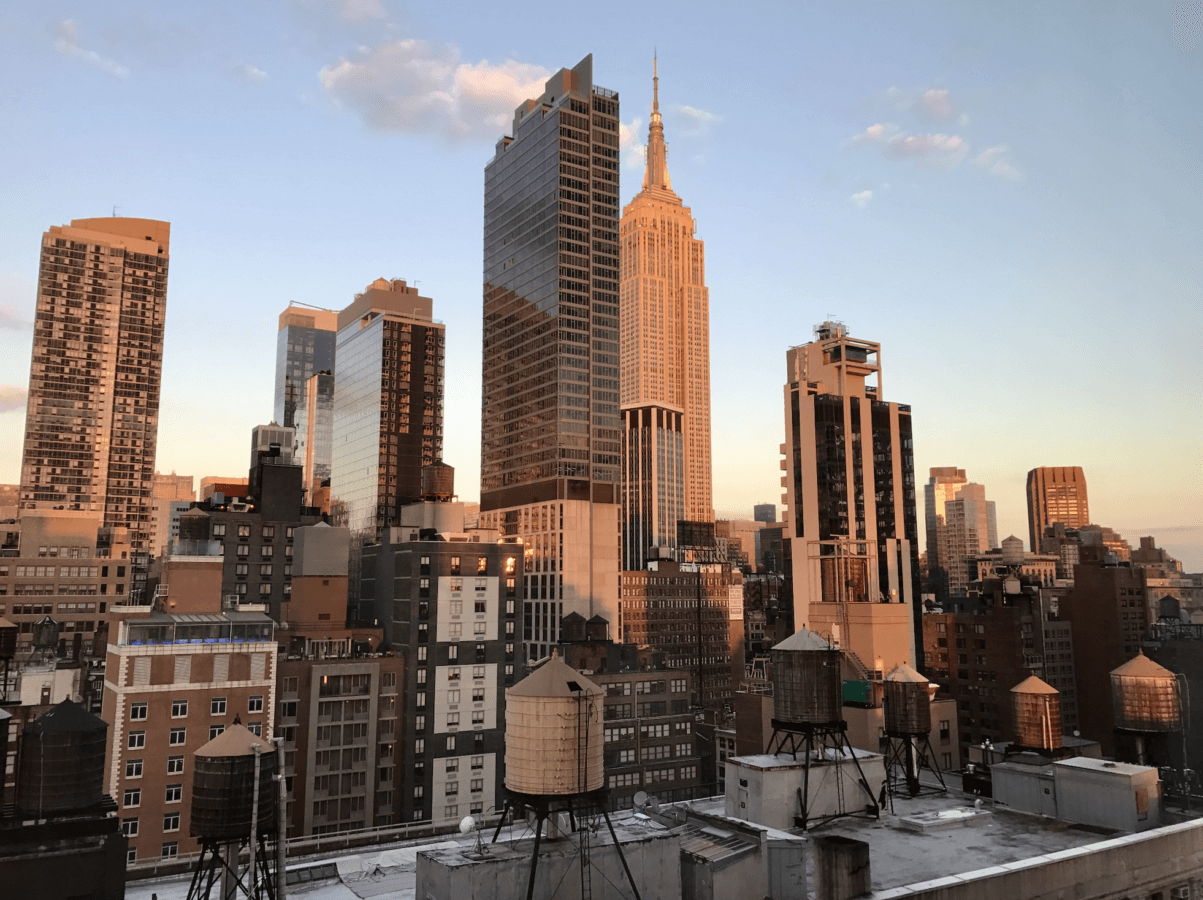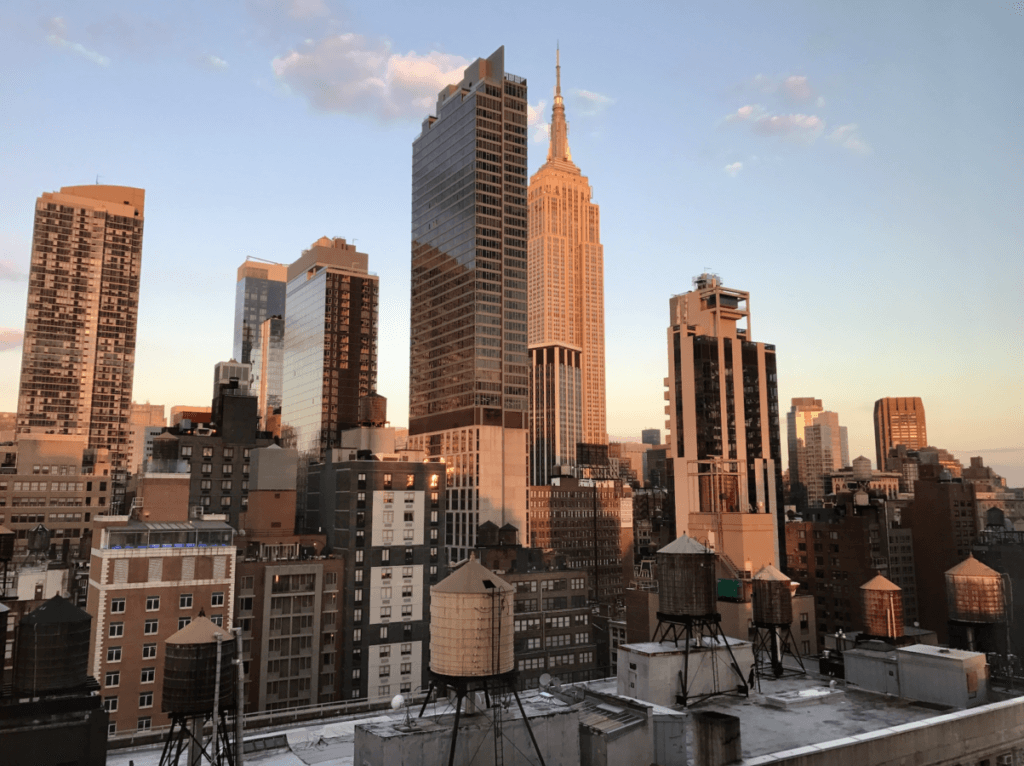 Oh, and if you're still a bit worried about budget, remember you can also stop in places like New Jersey and Brooklyn, and use the cheap public transit to reach the tourist hubs.
NYC has everything you could want. Nightlife, bars, rooftop cocktails, amazing walks, city views, city parks, incredible food, and awesome shopping.
It ticks all the boxes, which is why it makes my list for the best places to travel in your 20s, in the USA.
Read more travel tips: 14 cheapest places to travel in December, in the USA
---
2. Miami Beach, Florida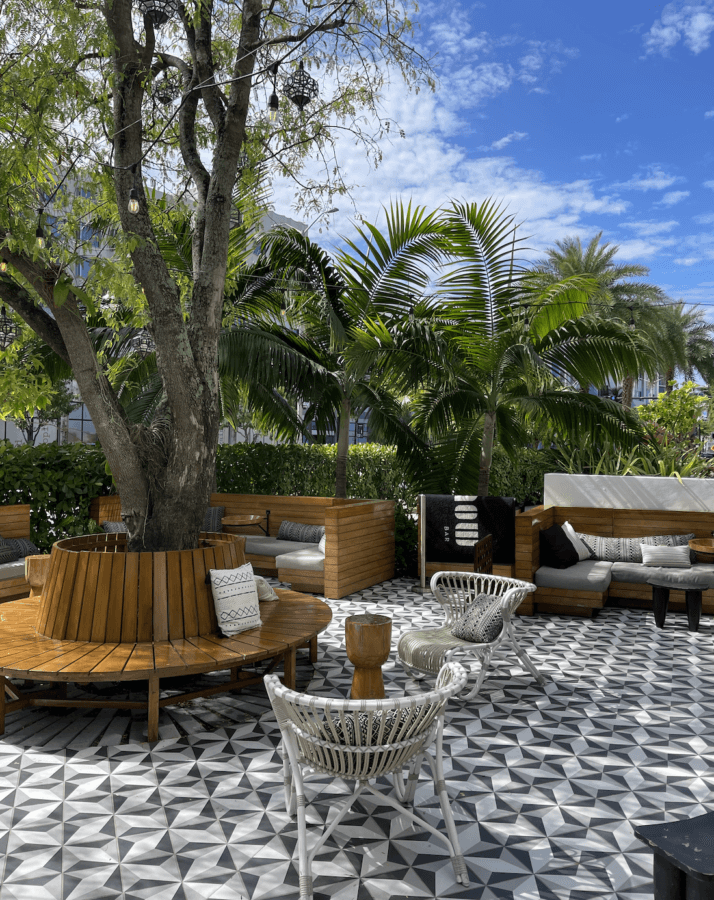 Miami Beach is synonymous with sun, sand, and a lively party atmosphere, so of course it makes a great choice for best places to travel in your 20s, in the USA.
People in their 20s flock to South Beach for its beautiful beaches, lively bars, unique vibe, water sports, and vibrant nightlife.
Whilst hotels may be a little more pricy here, you won't pay as much for activities – because so many of the attractions and activities don't cost a cent!
For example, during the day, soak up the sun on the beach (free!), sit by the pool (free) or take a walk through one of the various cultural hubs in the city (also free!).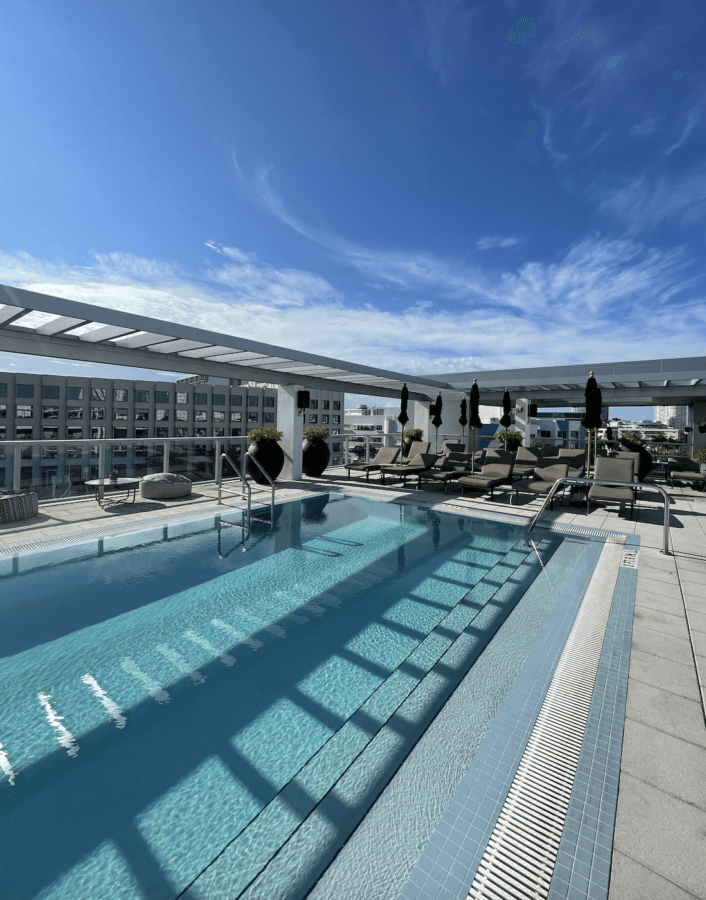 I think Miami is especially great when visiting with a group of friends, because it has that resort-style feel to it, especially by the beach. And who doesn't love a group holiday?
---
3. Austin, Texas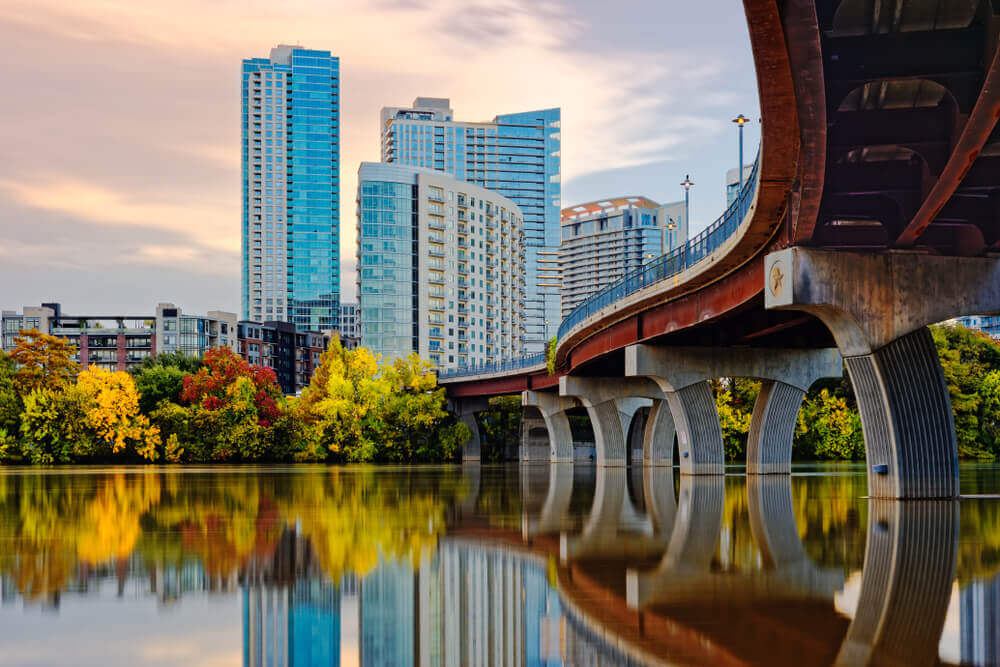 Next on my list of the best places to travel in your 20s, it's Austin!
Known as the "Live Music Capital of the World," is a vibrant city with such an awesome energy and vibe.
As you can imagine, the music scene is huge here, and if you're into live music you're going to absolutely adore it here.
Take it night by night, and try different bars and music venues , discovering new artists and meeting new people. It's such a friendly city, and music truly brings people together.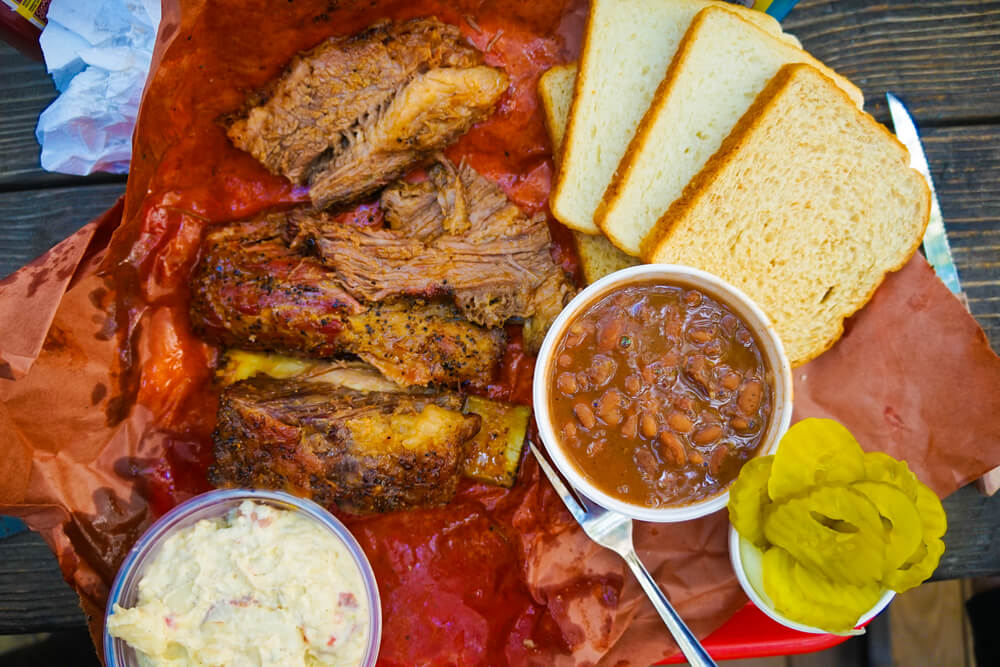 There are also lots of outdoor activities along the Colorado River (perfect for people who love the great outdoors!) and an eclectic food culture too (perfect for foodies!).
Austin is fun, fiesty, musical and energetic. If that sounds like your kind of thing, then this could be a perfect choice for the best places to travel in your 20s, in the USA.
Read more travel tips: 15 most walkable cities in the USA
---
4. Las Vegas, Nevada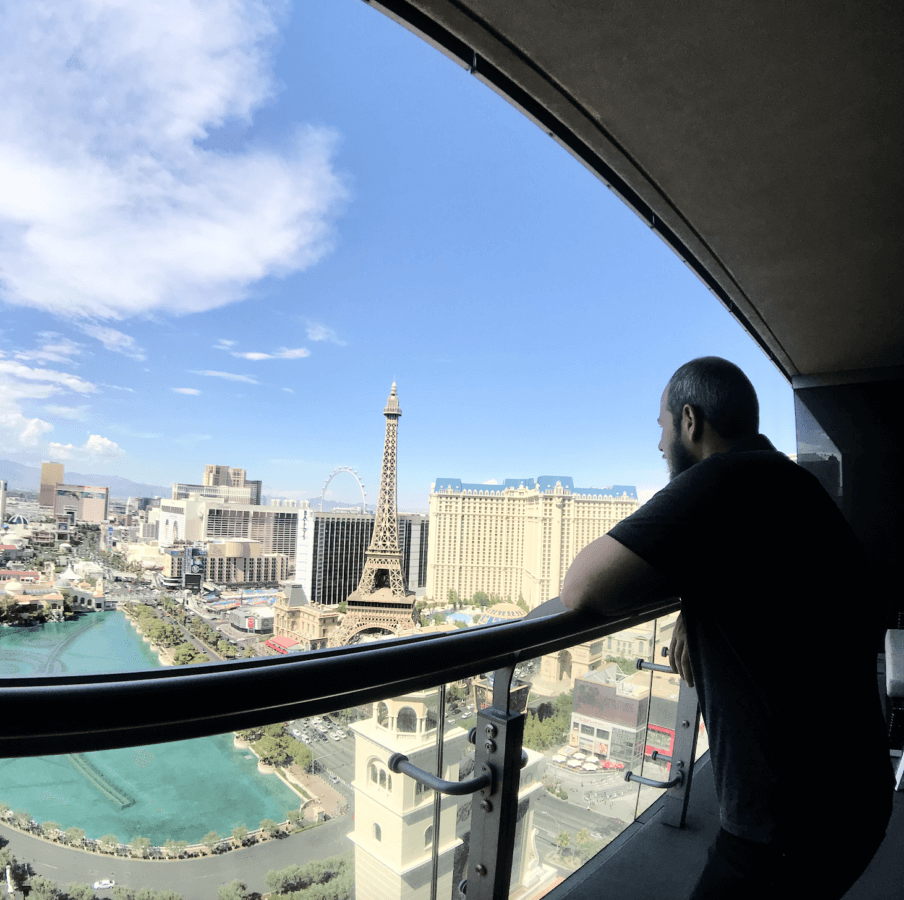 How could I write a list of the best places to travel in your 20s, in the USA, and not include Las Vegas?
Las Vegas is the epitome of entertainment and excitement, and there is so much to do and see here.
Whether it's trying your luck at the casinos, watching world-class shows, riding the many Las Vegas roller coasters, or experiencing the nightlife on the Strip, Las Vegas guarantees an unforgettable time.
One of the other reason I love Las Vegas though, is the amount of free things to do there, which makes it a surprisingly affordable city break in your 20s.
For example, walking around the themed hotels, getting lost in the shopping malls, sitting by the huge pools, exploring the casinos, seeing the pop-up art exhibitions, are all free! And trust me, these things could easily fill up several days of your itineraries!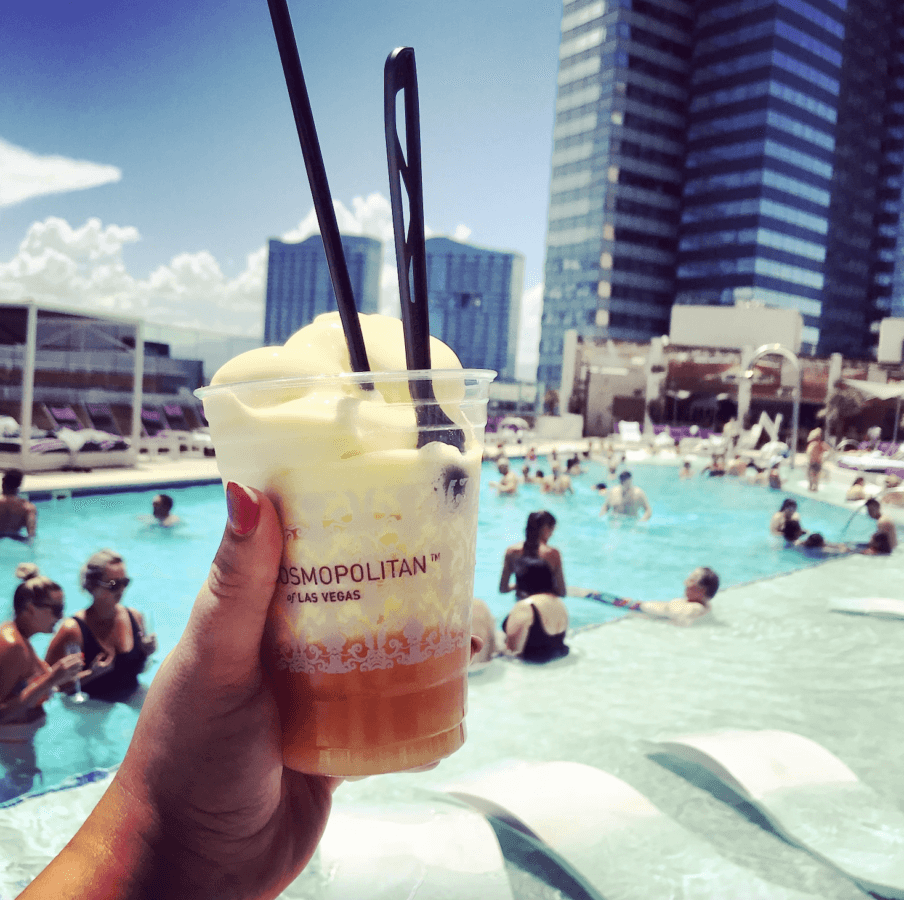 There's just something great about Las Vegas, and it's somewhere I visited many times in my 20s, and I loved it every time. It's fun, everyone is happy, and everyone is there for a great time.
---
5. New Orleans, Louisiana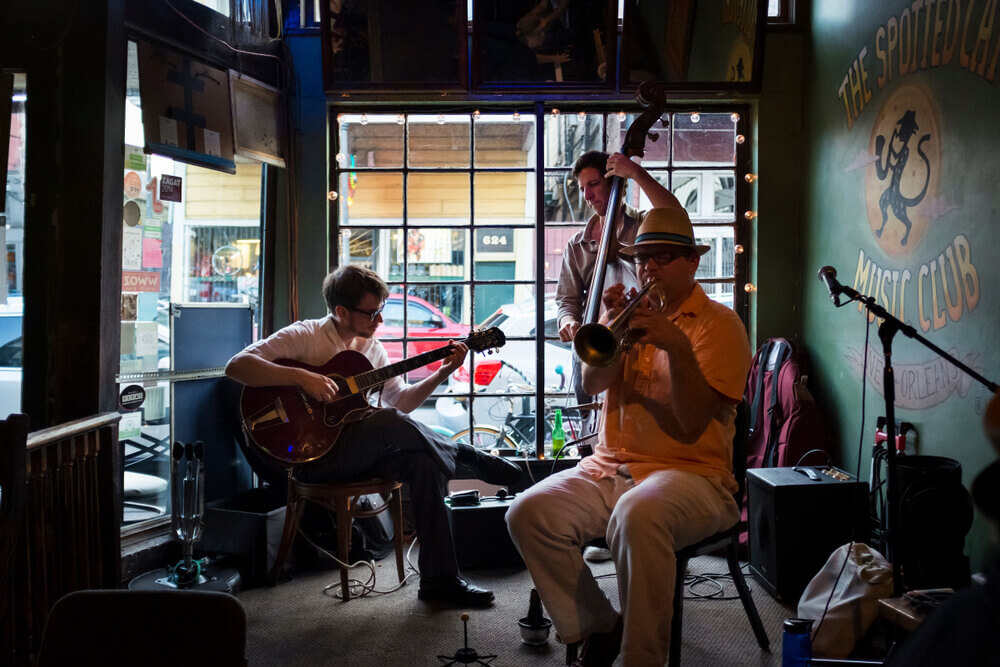 Next up, it's the unstoppable New Orleans.
You probably guessed that I would include New Orleans on this list, because it's such a popular party city (especially during Mardi Gras!).
But New Orleans isn't just about the party culture and nightlife, there's also a unique blend of history, culture, and revelry.
Oh, and don't forget about the local cuisine!
Indulge in some traditional Creole dishes, and try some epic street food whilst you're there! Street food can also help you stay within budget, because it's always cheaper than eating at a restaurant!
---
6. Denver, Colorado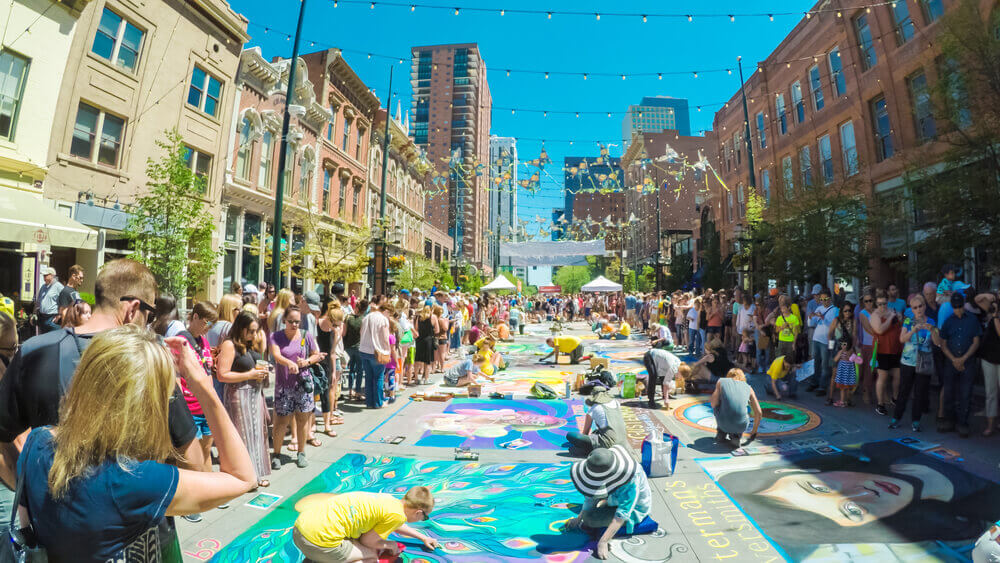 Next on my list of the best places to travel in your 20s, in the USA, it's the wonderful Denver in Colorado.
This is an ideal pick for outdoor enthusiasts and adventure seekers, because Denver is known for it's many outdoor pursuits.
You'll be surrounded by stunning natural landscapes, giving you ample hiking, skiing, and outdoor exploration opportunities. It's really something, and whilst you're fit in your 20s, it's a great place to explore.
Oh, and don't forget about the city's craft beer scene – they really love their beer here! And I think a beer crawl would be an ideal way to recover from a tenuous hike!
---
7. Seattle, Washington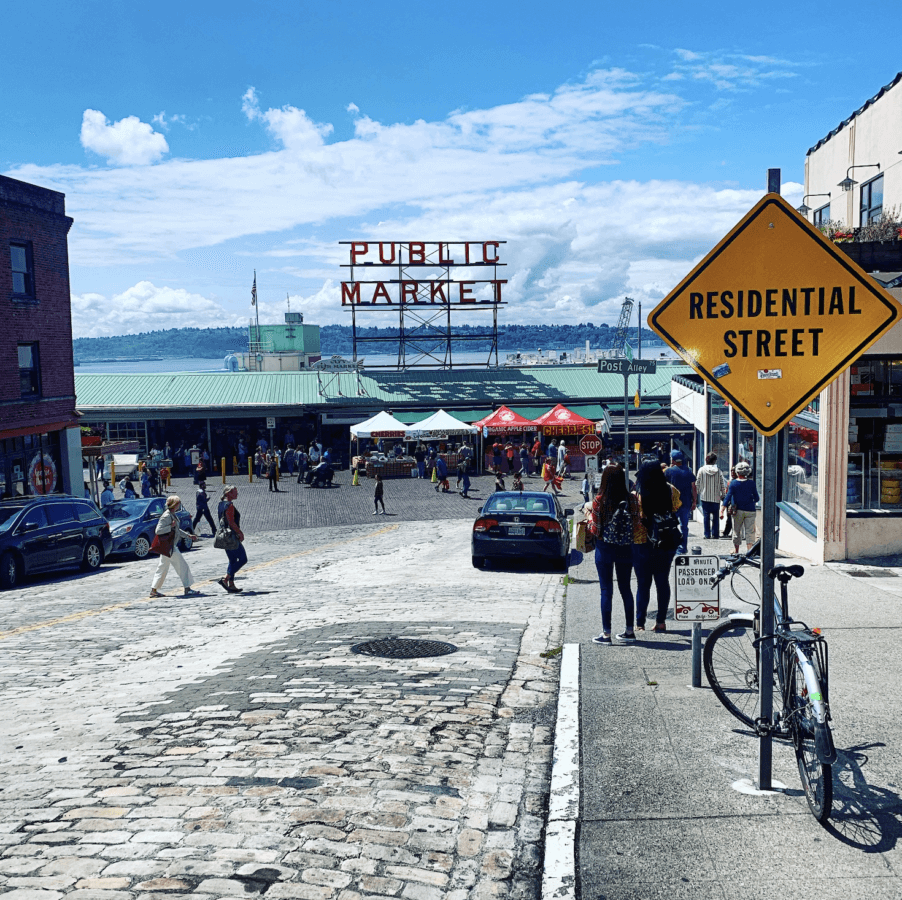 I LOVE Seattle, and it's one of my favorite cities in the USA. SO of course, I had to include it on this list!
So what makes Seattle so fun, and worth visiting?
Well, Seattle is known for its coffee culture, music scene, famous Pike Place Market, and stunning scenery, so immediately, you have a ton of things to keep you entertained and busy during your trip.
Explore all the food choices in Pike Place Market, take a ferry ride on Puget Sound, go whale watching, or enjoy the vibrant nightlife in Capitol Hill.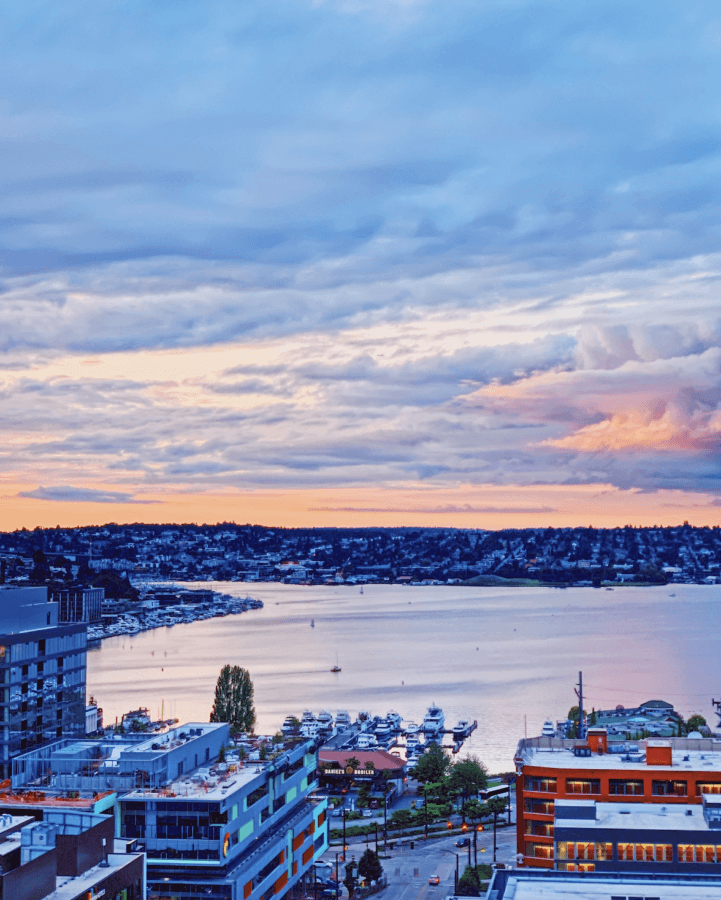 However you spend your time, I know you're going to adore Seattle. It has such a unique and friendly vibe, and it's somewhere I try and get back to each year.
---
8. San Francisco, California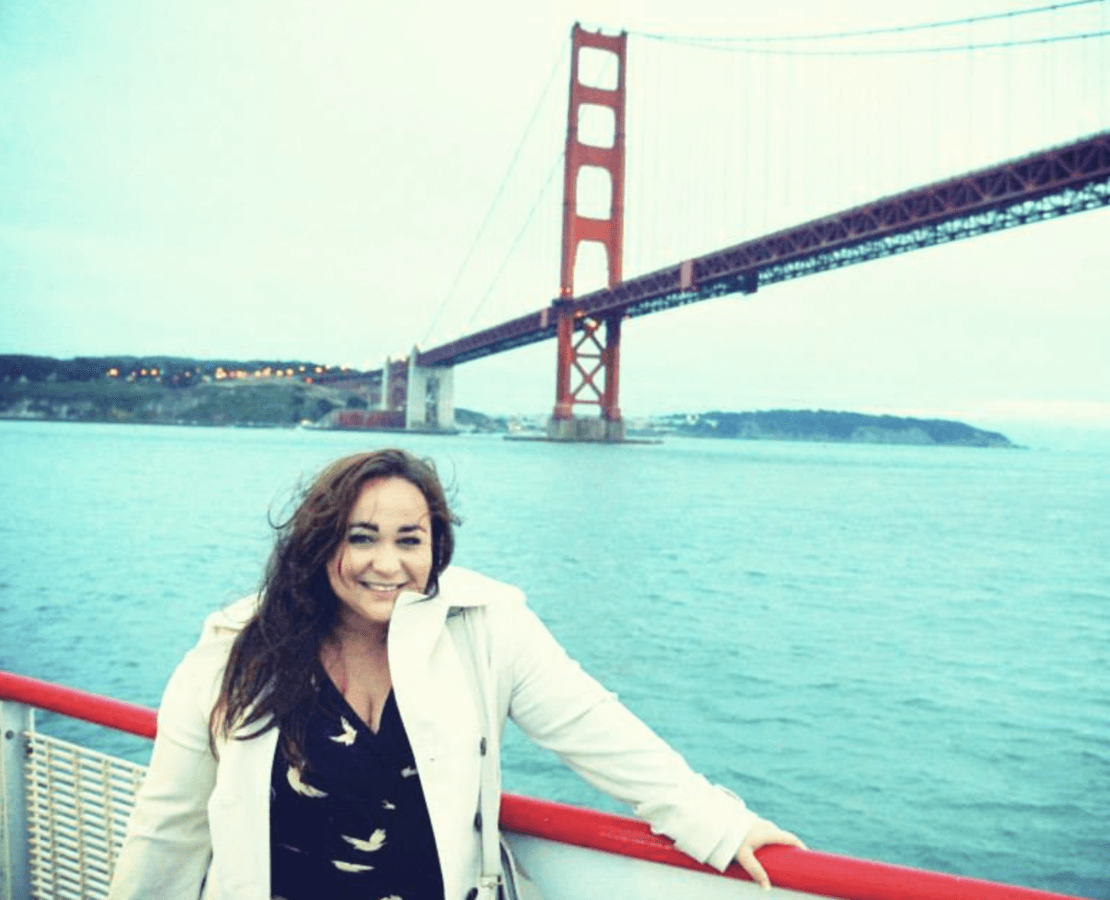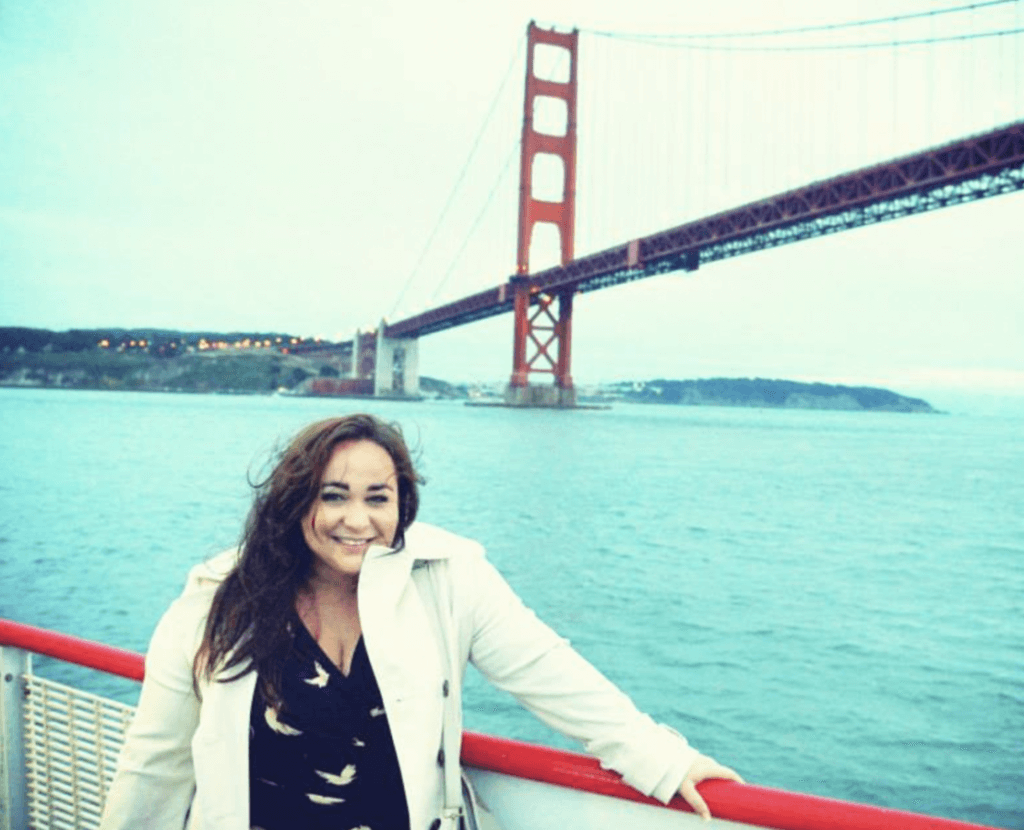 I feel like San Francisco is one of those cities that has 'bucketlist' written all over it.
And it's no surprise, San Francisco is home to some iconic buildings and bridges, and some gorgeous scenery and nature too.
San Francisco is a dynamic city with a mix of iconic landmarks, diverse neighborhoods, and a thriving tech culture – and visiting and exploring this city in your 20s is really fun.
How would I spend my days? Ride a cable car, visit Alcatraz Island, find the viewing spots for the Golden Gate Bridge, visit the city's breezy beaches, and explore the city's trendy neighborhoods.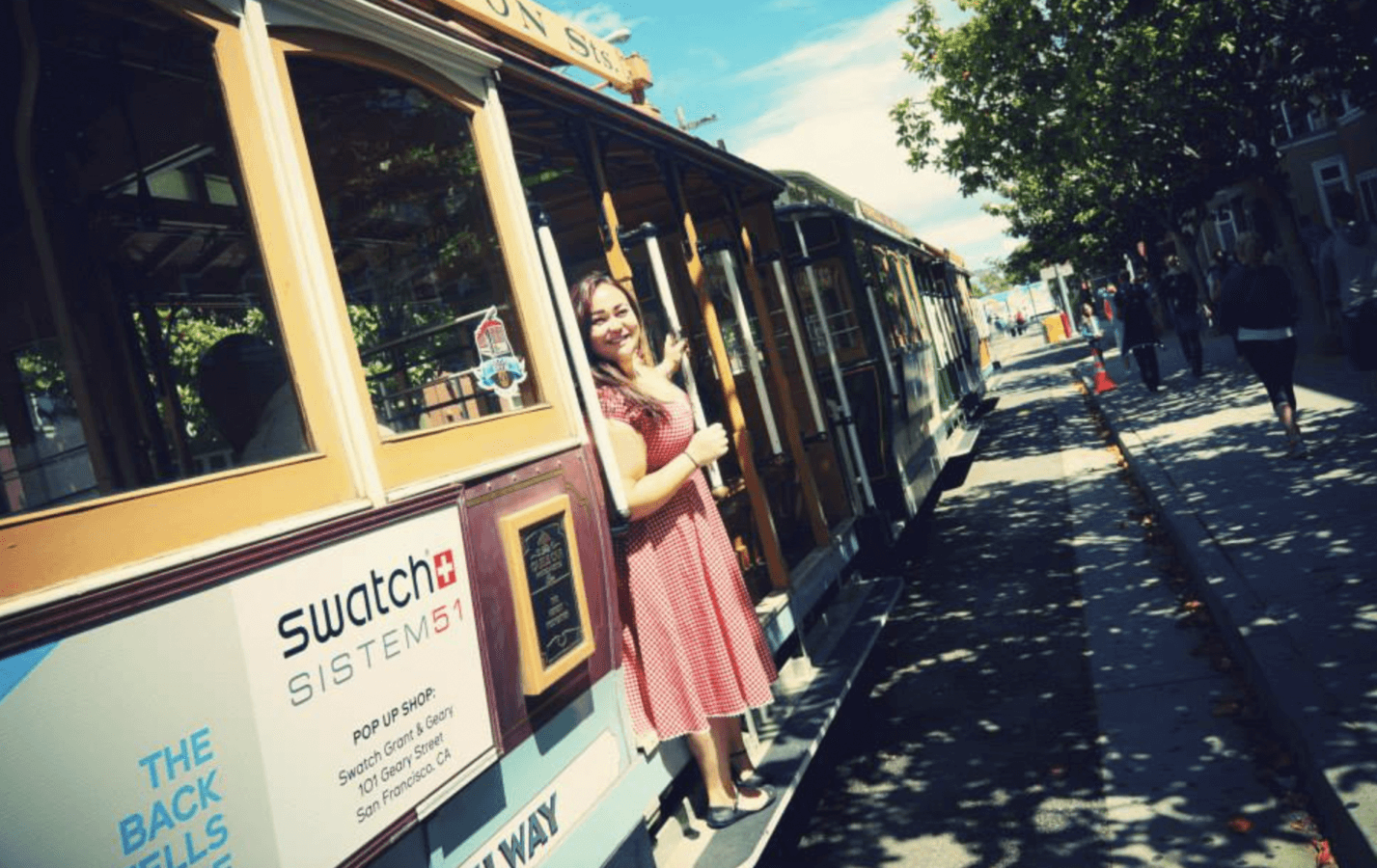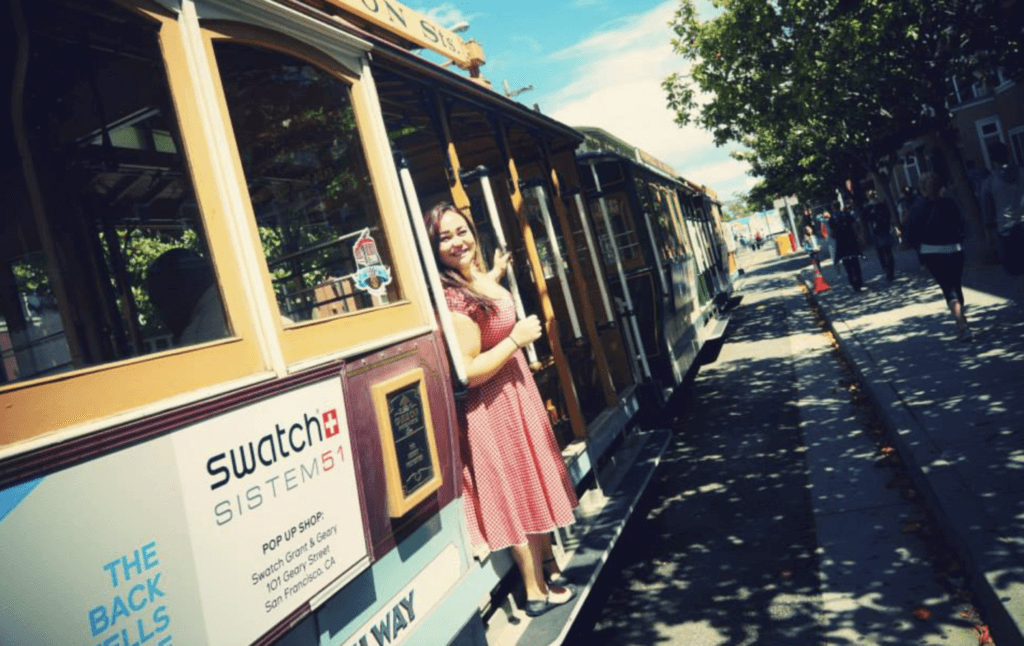 And then finish the day by sampling the epic San Francisco nightlife! It's a great choice for my list of the best places to travel in your 20s, in the USA.
---
9. Nashville, Tennessee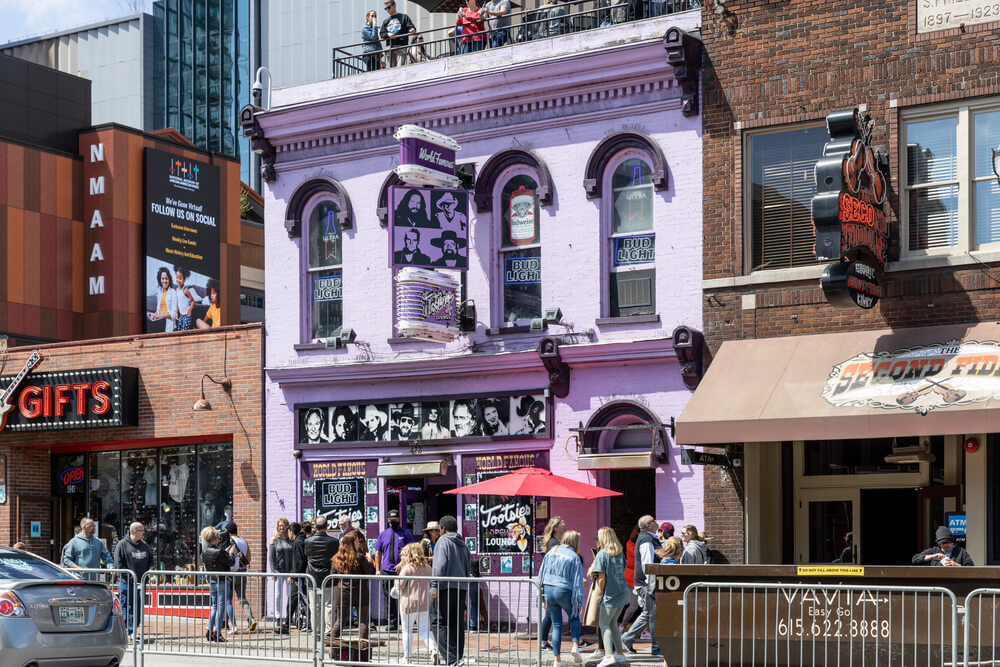 Nashville has the nickname "Music City" for good reason, and it is a great destination for people in their 20s who love music, nightlife, and southern charm.
Whilst I think anyone would enjoy visiting Nashville, for the music enthusiasts amongst us, Nashville is a haven, boasting a plethora of iconic venues like the Grand Ole Opry and the Ryman Auditorium.
Not only can you soak in the rich history of country music, but you can catch live performances too, nightly. In fact, it's a great way to discover new artists!
The bustling honky-tonks and bars on Broadway offer an electrifying nightlife, showcasing emerging talents and providing the perfect stage for dancing (and singing) the night away!
Oh and did I mention the food scene? Because it's pretty epic and makes a trip to Nashville even more sweet!
---
10. Portland, Oregon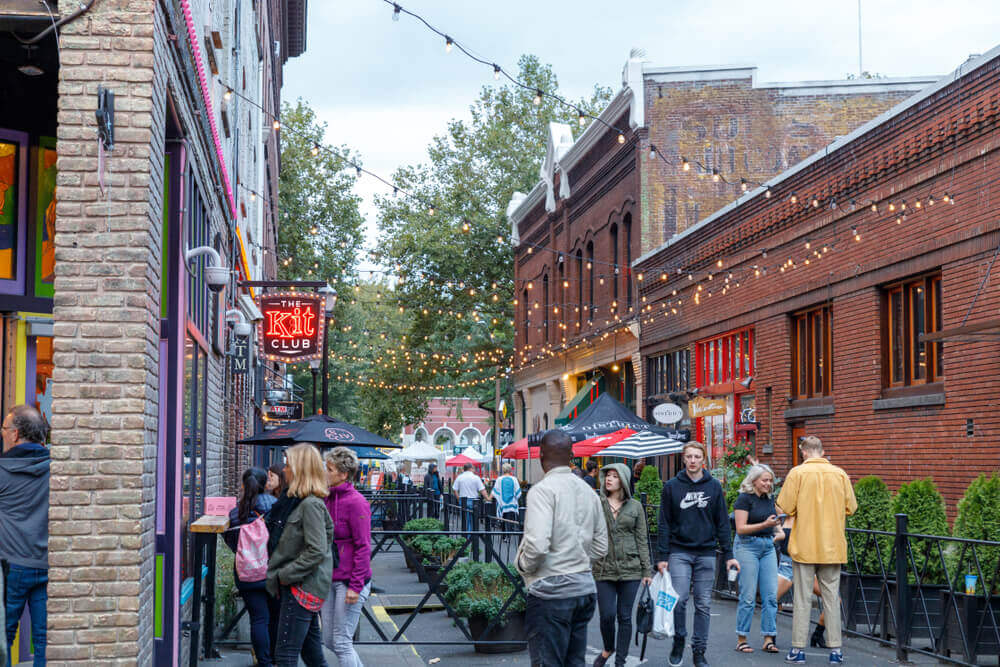 If you're looking for the best places to travel in your 20s, in the USA, but you're also looking for cities with a bit of charm and quirkiness – Portland is for you!
The city's mantra of "Keep Portland Weird" sets the tone for your visit. Portland is weird, wonderful and totally charming for it.
The unique appeal of Portland is unlike anywhere else in the US, which is why it absolutely had to make my list of the best places to travel in your 20s, in the USA.
With an eclectic arts and culture scene, and a thriving and busy food scene too – you won't run out of things to do in Portland. This is a city that'll have you busy all day and night long.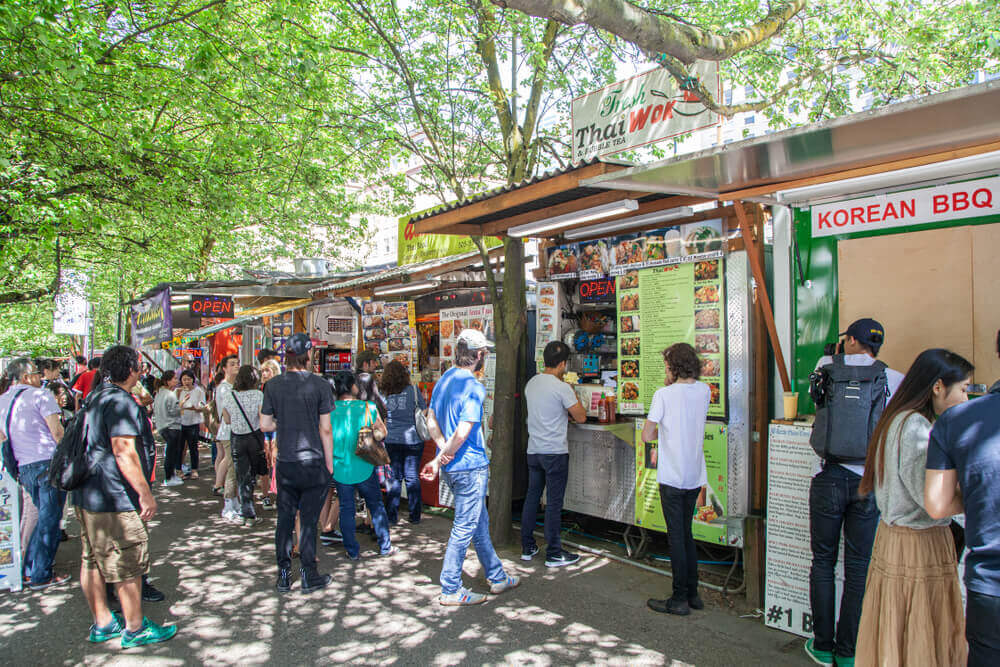 The abundance of outdoor activities is another major draw, with hiking trails in Forest Park, biking along the Willamette River, or day trips to the iconic Multnomah Falls providing endless opportunities to connect with nature.
---
11. San Diego, California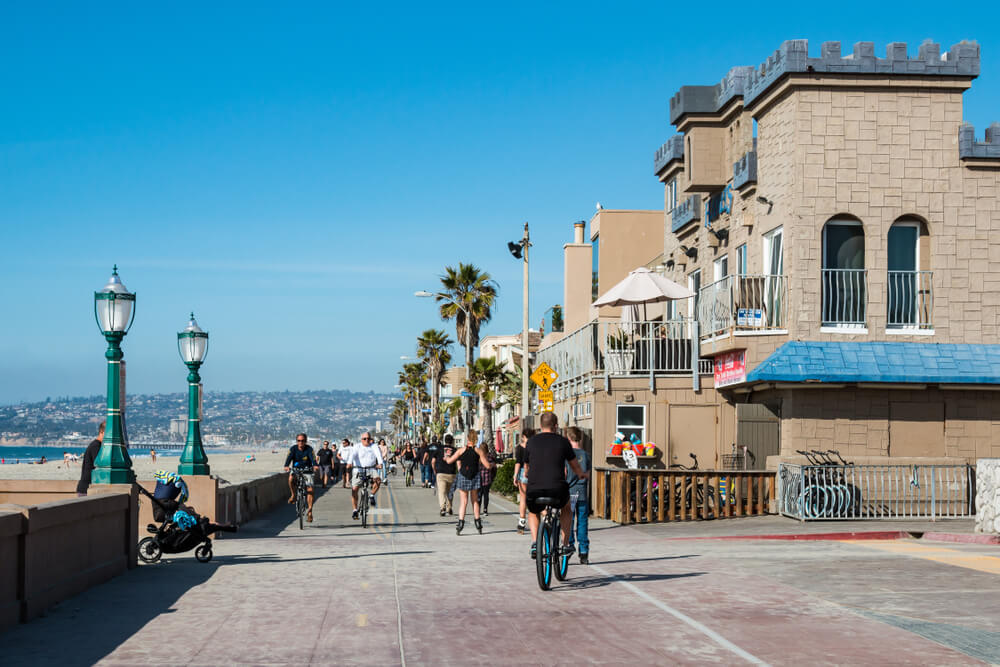 San Diego is next up on my list of the best places to travel in your 20s, in the USA.
San Diego might have flown under your radar, but don't let that continue!
San Diego is the ideal vacation spot for people in their 20s seeking the perfect blend of sun, surf, and a lively social scene.
The city's year-round mild climate is also ideal for all you outdoor enthusiasts, because you'll definitely want to explore the pristine beaches, cliff walks, and lakes.
You'll spend your vacation catching waves, sunbathing, paddleboarding, playing beach volleyball, eating seafood and taking leisurely beach walks. Sounds pretty awesome right?
Oh, and then there's the Gaslamp Quarter, with its electrifying nightlife and an array of bars, clubs, and live music venues, offers an unforgettable night out on the town.
If you want to inject some energy into your trip to San Diego, the Gaslamp Quarter will certainly provide!
Read more travel tips: 20 inexpensive weekend getaways in the USA
---
12. Chicago, Illinois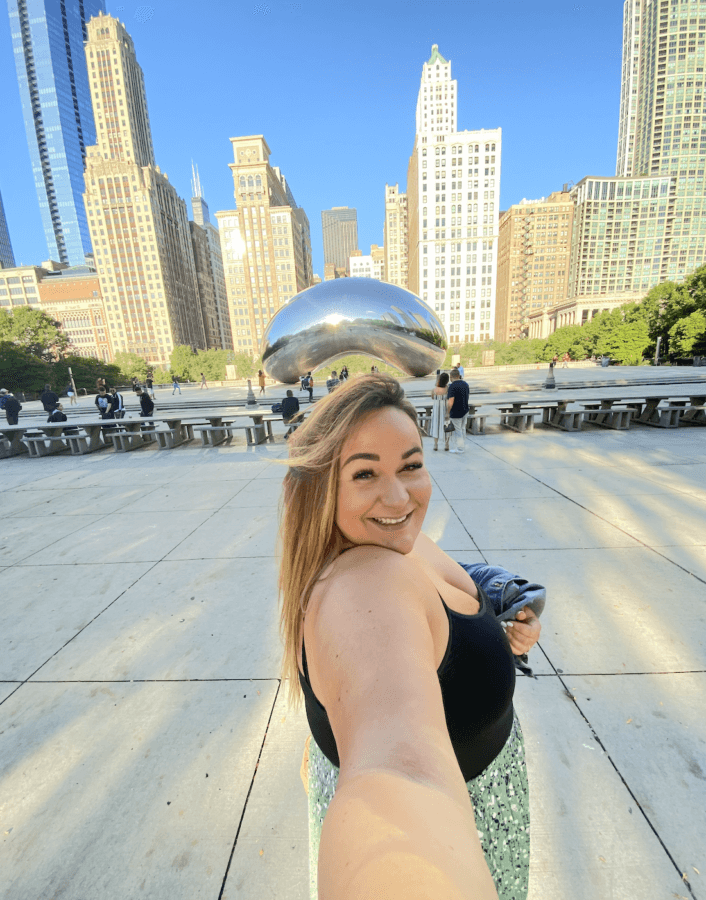 I didn't visit Chicago until my 30s, and I wish I had discovered my love for the 'windy city' much earlier!
Chicago, is a vibrant metropolis known for its diverse architecture, arts, food, jazz, and deep-rooted history. And I loved every second of it!
I found Chicago to be an amazing city break location, and it had everything I wanted from a city break. Art, culture, food, walking, scenery, etc.
Experience stunning views from Willis Tower Skydeck, explore the Art Institute of Chicago, and savor the city's famous deep-dish pizza. Oh, and don't forget to visit the famous Chicago Bean!
Read more travel tips: 28 fun things to do in Chicago at night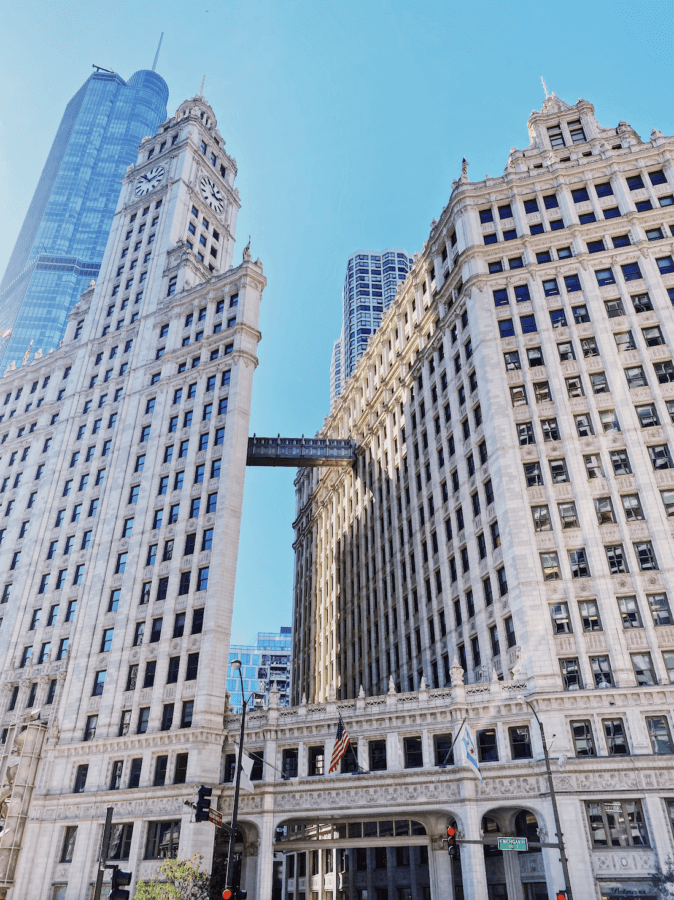 I wish I had started visiting Chicago earlier in life, because this is a city that has so much to explore and enjoy!
So please don't wait as long as I did! Get to Chicago ASAP – I think you're going to love it.
---
13. Lake Tahoe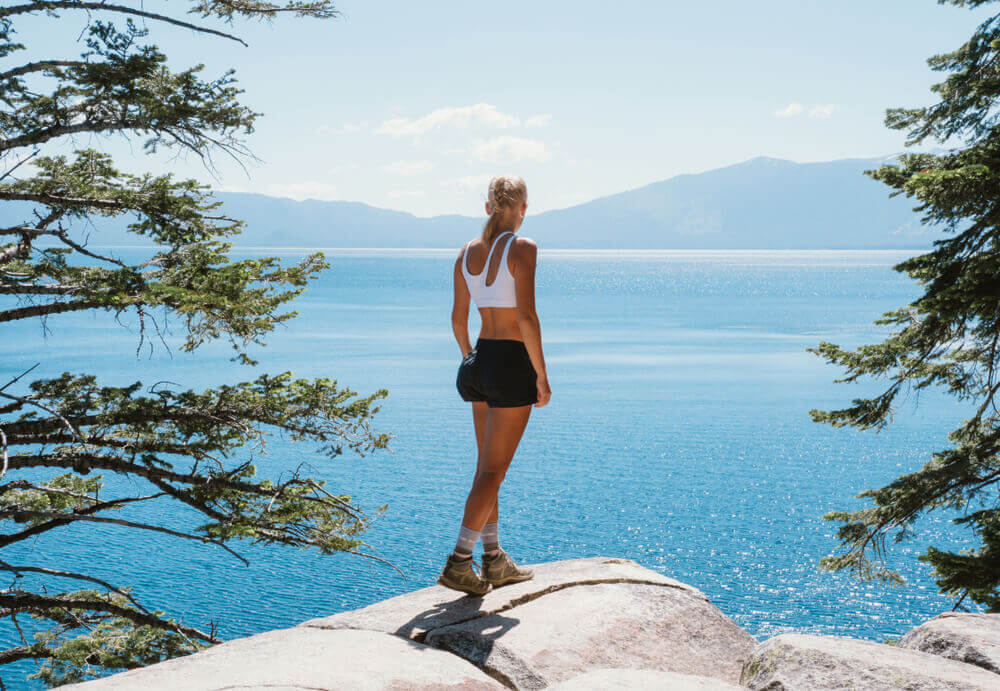 Lake Tahoe has a magnetic draw for individuals in their 20s, and it's no surprise. So it's next on my list of the best places to travel in your 20s.
No matter what time of year you're visiting, there's always a vibe here.
In the summer, you've got water sports, hiking, and swimming in the crystal-clear lake! And in the winter, you've got skiing, snowboarding, winter hiking, ice-skating and festive markets.
Basically, this is an outdoor playground for adventure enthusiasts, so if you're looking for awesome, epic, adventure focused destinations for your 20s, this is it!
Beyond the great outdoors, the South Lake Tahoe area is bustling and fun, hosting lively bars, music festivals, and cultural events, ensuring the entertainment never ends.
For those seeking a balance between adrenaline and serenity, Lake Tahoe is an ideal destination for every young adventurer, and I love it!
Read more travel tips: 15 best places in the USA for solo female travelers
---
14. Boston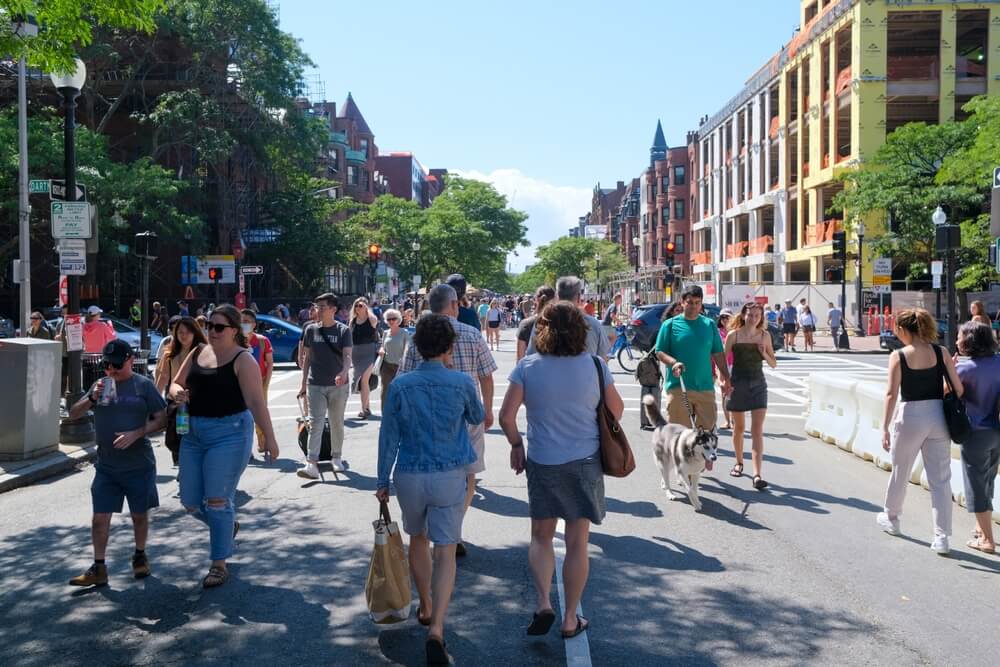 Next up on my list of the best places to travel in your 20s.
Boston is a city built for young people in their 20s – because it's a student city, and a lot of the people who live there are in their 20s themselves.
Boston is also extremely walkable, and it's a great city for exploring on foot, which also keeps those costs down too!
Which is definitely an added bonus!
---
15. Niagara Falls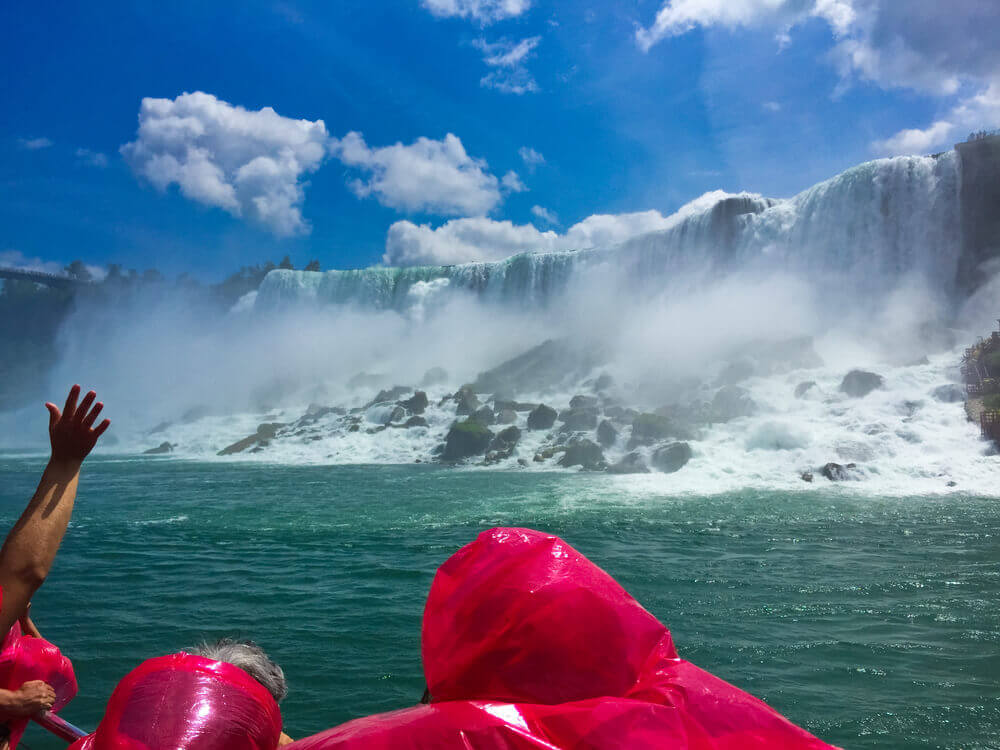 And finally, on my list of the best places to travel in your 20s, in the USA, it's Niagara Falls!
Now, this might be a bit of an unconventional choice for places to travel in your 20s, but I wanted to include it!
First of all, it's an epic 'bucketlist' item to check off your list!
But secondly, Niagara Falls (the city) is kind of weird, cute, tacky, and worth experiencing at least once in your life!
---
I hope this list of the best places to travel in your 20s in the USA has given you loads of ideas!
Which of the locations on my list are you most eager to visit?
Whether you're seeking the glitz and glamour of a big city, the relaxation of a beach destination, or the thrill of outdoor adventures, there's a perfect destination for every young traveler.
Plan your trip, pack your bags, and get ready to create lasting memories in these vibrant and fun-filled vacation spots across the country.