If you're looking for the most walkable cities in the USA, good news! You've come to the right place!
If you're anything like me, and you love exploring on foot, finding the cities that are fantastic to walk around, is the key to a great vacation!
Walking is one of the easiest and simplest ways to enjoy and explore a city. Walking offers an up-close view of a city's culture, architecture, and people.
It's why, when booking a trip to any city, I always check how walkable it is. Because I know that I'll enjoy my trip more, the more walkable it is.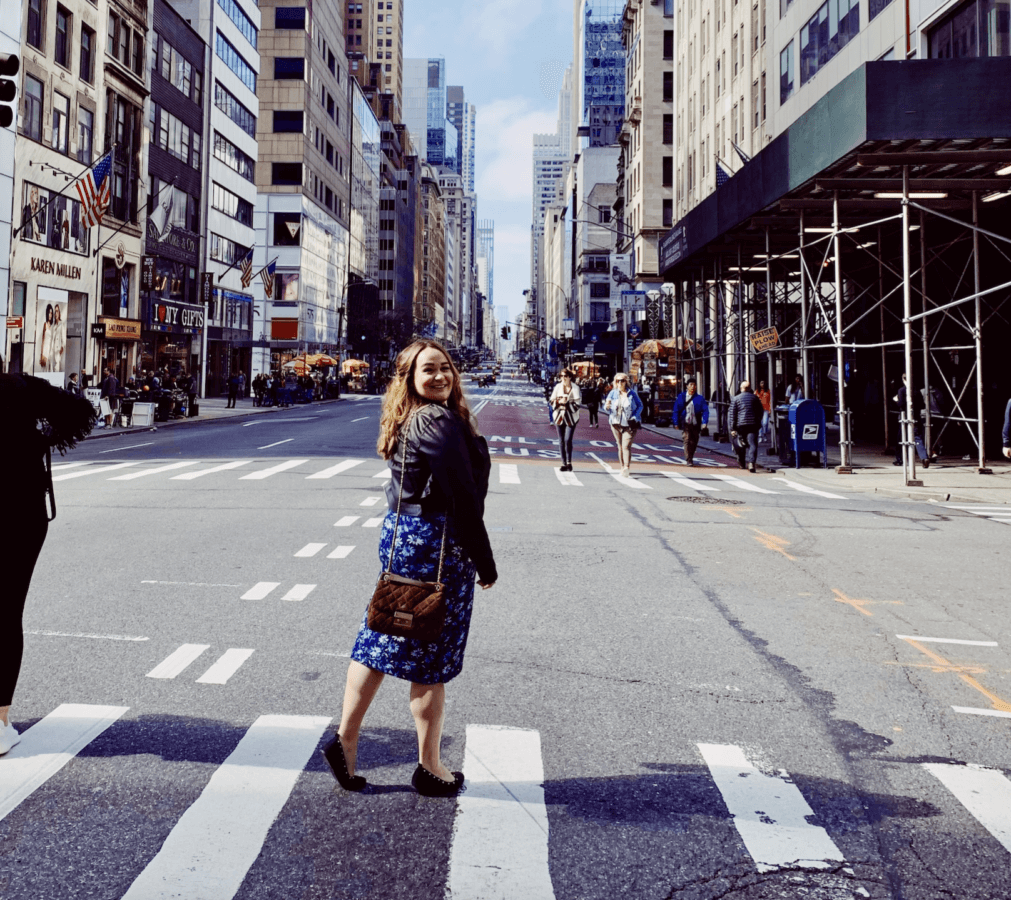 With that in mind, I thought I'd create a list of the most walkable cities in the USA, for people like myself to use as a resource for future trips and adventures!
From well-maintained sidewalks to pedestrian-friendly amenities, these cities prioritize the needs of walkers.
So, let's get into it!
---
Here are the most walkable cities in the USA (according to me!)
---
New York City, New York
New York City is the epitome of a walkable city, and it's my favorite city in the USA.
I think the walkability of NYC, is one of the main reasons I love it so much. It's so refreshing to be able to walk everywhere and enjoy those city views on every corner.
Another great thing about NYC, and why it's one of the most walkable cities in the USA, are the clusters of neighborhoods and the close proximity of attractions within those neighborhoods.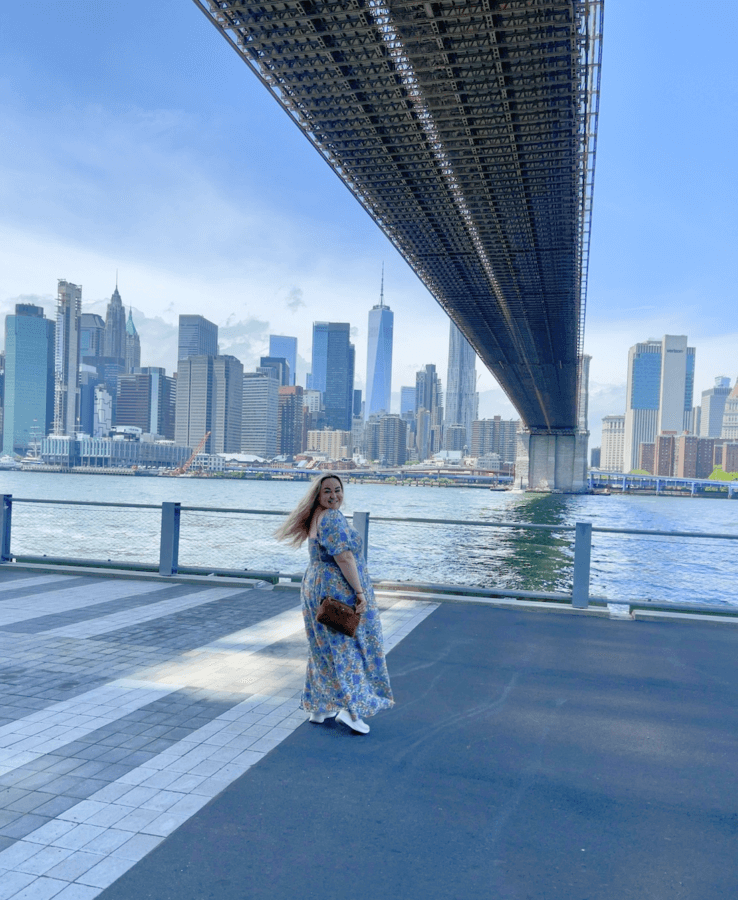 For example, in the Midtown neighborhood, you'll be able to easily walk between major attractions such as Times Square, Grand Central Station, Broadway, The Rockefeller Center, 5th Avenue, Bryant Park, Macy's and the Empire State! All are within a 5-15 minute walk of each other.
NYC's bustling streets, the diverse neighborhoods, and the abundance of cafes and eateries (for stopping off at, midway through all the walking!) ensure that this city is a prime destination for people looking for walkable city breaks!
Oh, and don't forget one of the most amazing, beautiful and expansive parks in the world is right in the heart of NYC too!
Walking is not only one of the most reliable modes of transportation in NYC, but also a magical adventure through the city streets too.
Can you tell I love NYC?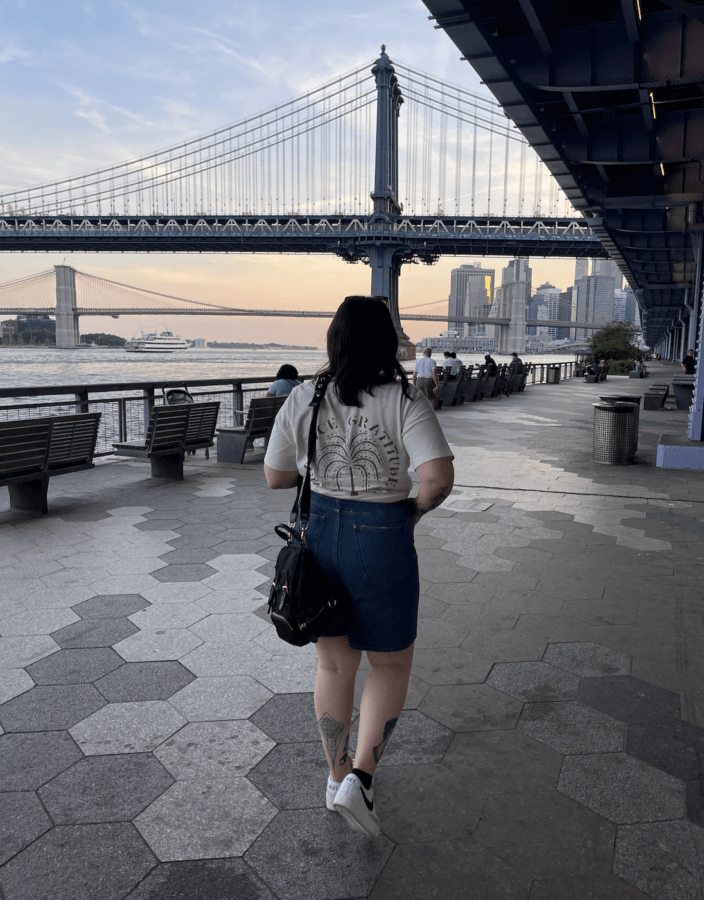 ---
Boston, Massachusetts
A friend of mine once described Boston as the 'most walkable city in the world' and it always stuck with me.
And it's why it deserves such a high spot on this list of the most walkable cities in the USA.
Boston is a small (ish) city, especially when compared to some of it's east-coast neighbors.
But Boston's size makes it all the more walkable!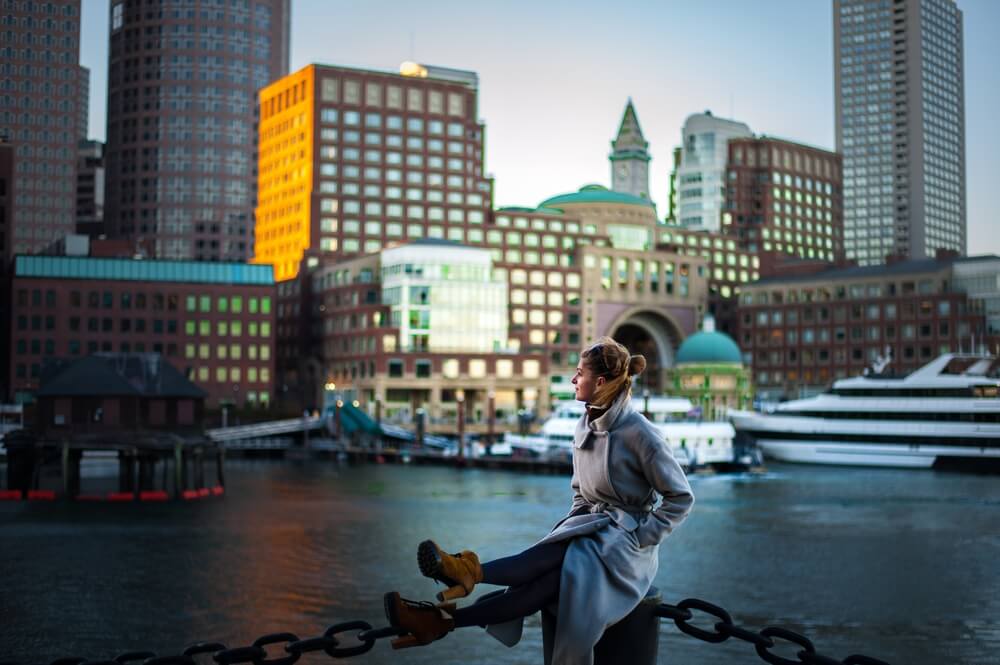 Boston is steeped in history and culture, and the compact layout and well-connected streets make it an ideal city for walking and exploring on foot.
The Freedom Trail, a 2.5-mile-long path passing by 16 historically significant sites, is a major attraction for pedestrians, and one of the main attractions in the city.
The city's green spaces, waterfront views, and diverse neighborhoods provide an enriching walking experience for anyone with comfy shoes and time on their hands.
Boston is well deserving of a place on this list, and I know you'll agree once you've been.
Read more travel ideas: 18 romantic getaways in New Jersey
---
Seattle, Washington
Next up on my list of the most walkable cities in the USA, it's Seattle.
I have a soft spot for Seattle, and it's somewhere my husband and I try to visit at least once a year.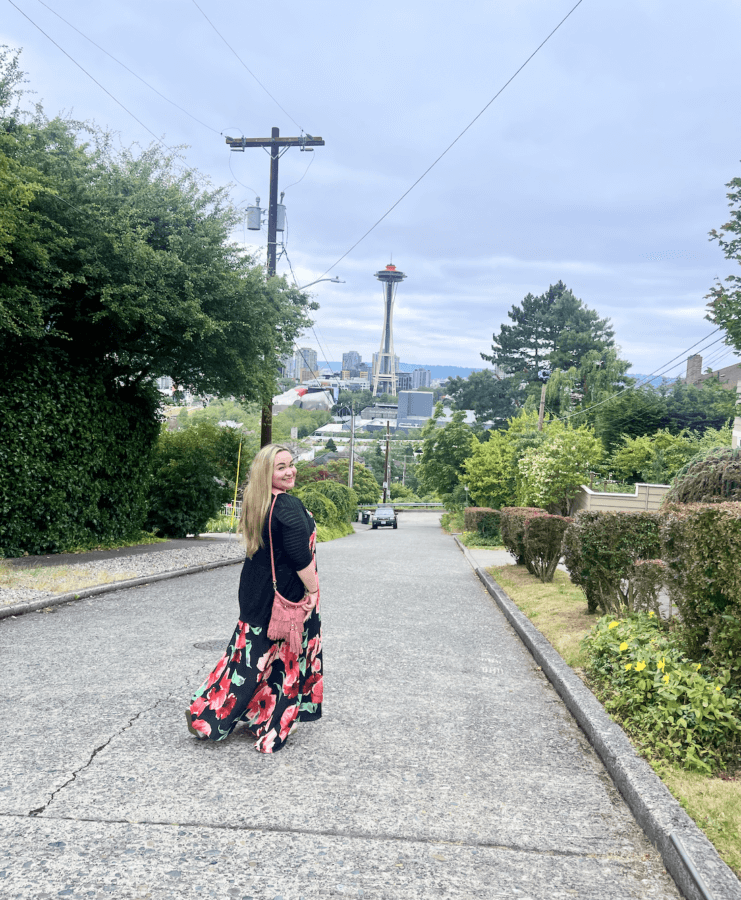 Why do I love it? Well, the walkability of the city is a big reason. It's one of those cities that is just lovely to walk around.
Seattle's picturesque setting, with its stunning views of mountains and water, makes it a favorite among walkers, and a great choice for this list!
Personally, I love it when you're walking along a block, turn a corner, and suddenly get a glimpse of the ocean ahead of you, or Mount Rainier in the distance.
The city's emphasis on pedestrian safety and accessibility, along with an efficient public transportation system, contributes to its walkability.
And another thing worth mentioning is that I always feel safe in Seattle. I love exploring here because I feel safe, welcomed and the locals are always super helpful.
My favorite places to walk around in Seattle? It has to be Pike Place Market and that whole neighborhood, and also Capitol Hill, where there are loads of cafes and independent stores.
Read more about Seattle: 60 fun things to do in Seattle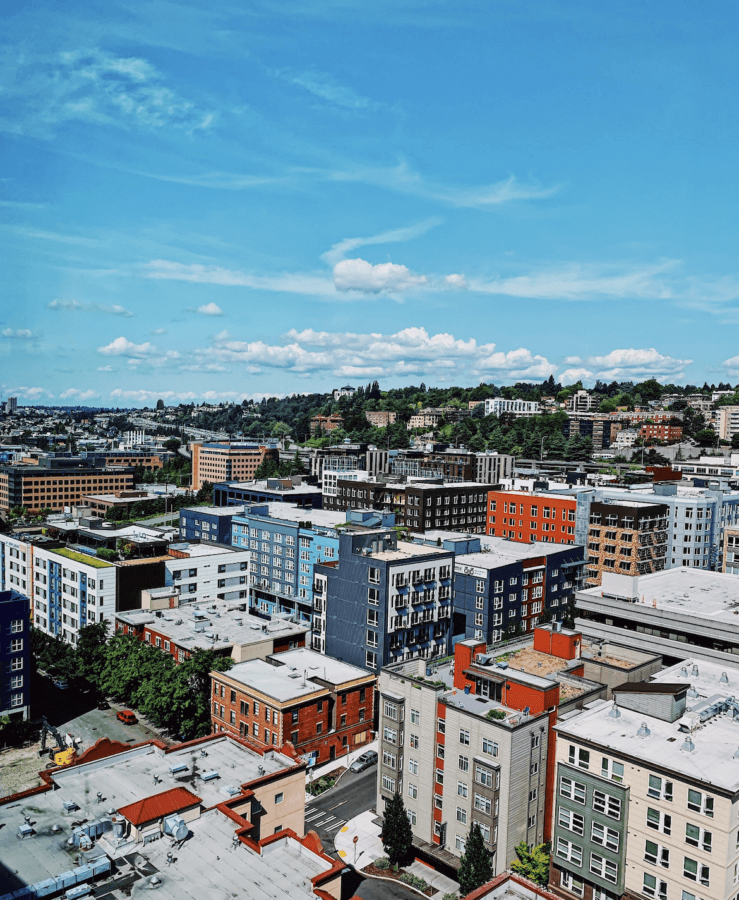 ---
Las Vegas, Nevada
Las Vegas, Nevada is next up! You might not immediately consider Las Vegas as a walkable city – but trust me – it is!
If you're stopping on the Strip in one of the major hotels, you'll find that almost everything nearby is walkable, with easy pathways, bridges, and even monorails!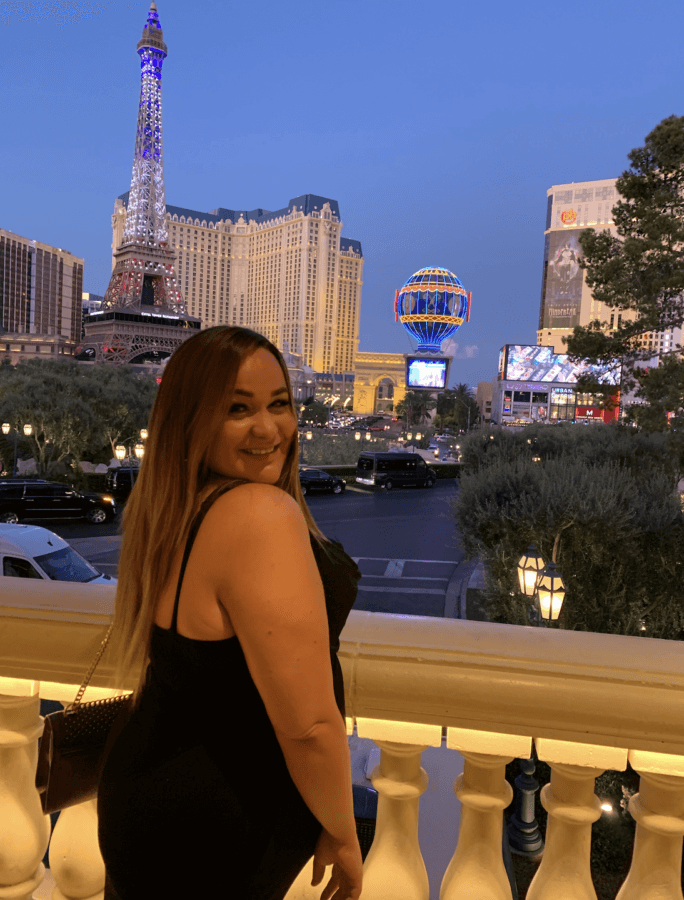 One thing I love about Las Vegas is how considered the walkability of the city is.
Hotels will often have connecting walkways (often air conditioned for those summer months!) and there are lots of pedestrian bridges too, so you won't need to wait for traffic when crossing the road.
Overall, it's just a very pedestrian-friendly city, and a place I love visiting!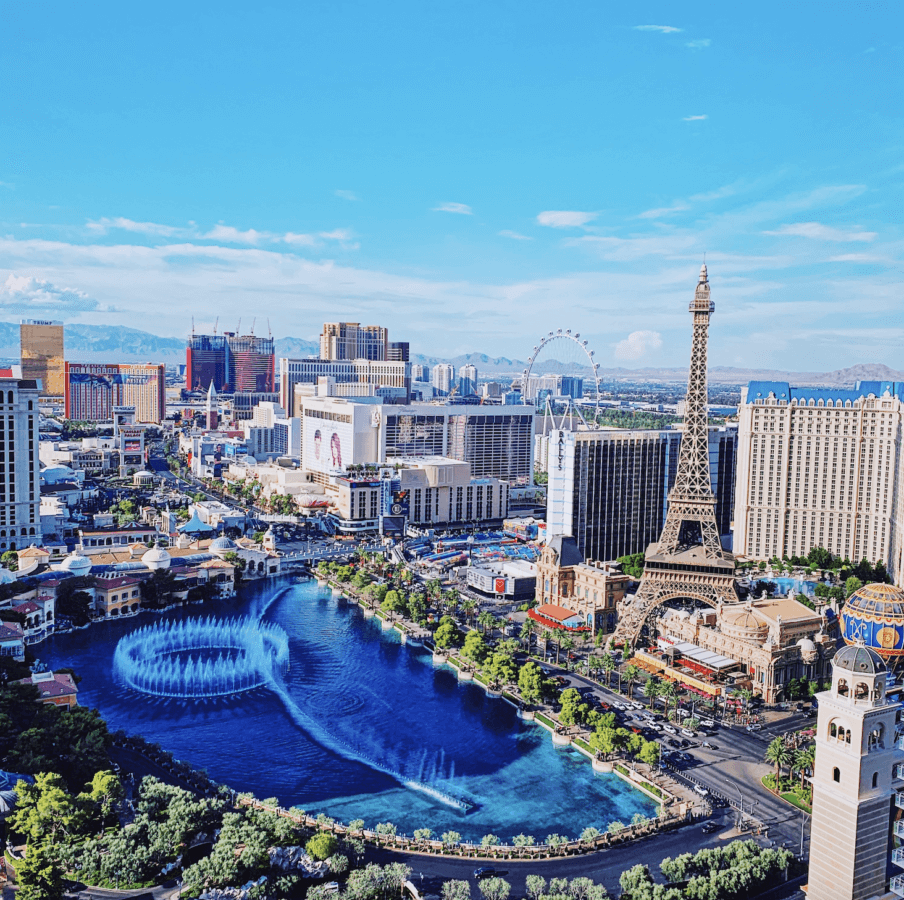 ---
Carmel-by-the-Sea, California
Next on my list of the most walkable cities in the USA, it's Carmel-by-the-Sea.
This is a tiny little City located on the beautiful West Coast, and it's walkability, is mainly due to the fact it's so small in size!
This charming coastal town in California, is the epitome of a walkable city. Its quaint, storybook-like streets beckon pedestrians to wander and explore.
Read more travel ideas: 15 best places to travel in your 20s, in the USA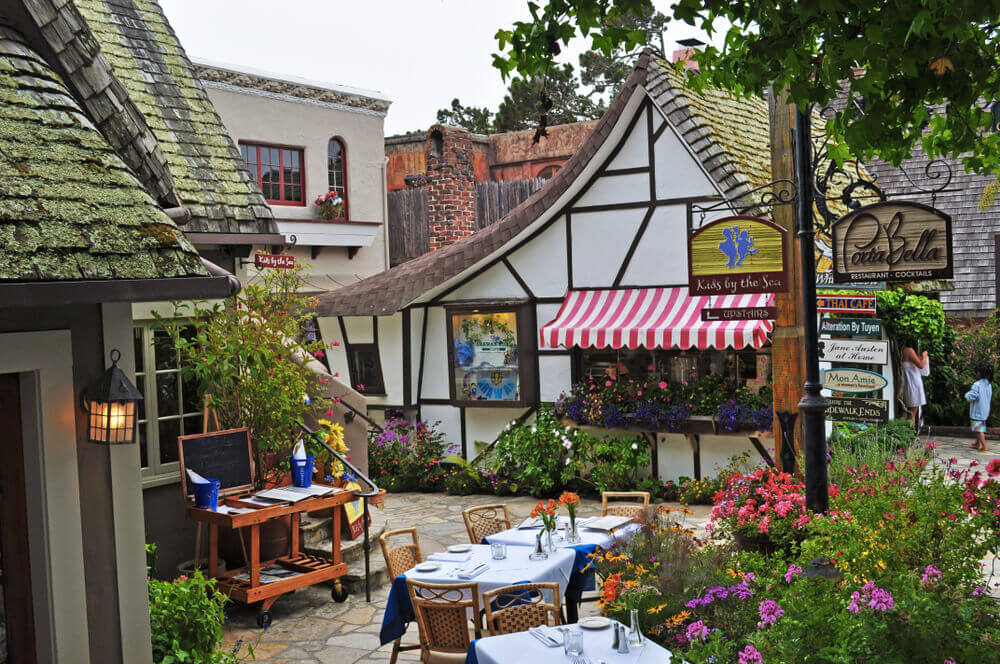 With art galleries, boutiques, cafes, and picturesque cottages adorning its streets, walking through Carmel-by-the-Sea is an enchanting experience, and really, it's no wonder this place is so popular.
The town's pristine white-sand beach and the beautiful Scenic Bluff Path, offering breathtaking views of the Pacific Ocean, further contribute to the allure of walking in this delightful coastal haven.
I think this is a wonderful choice, especially if you're looking for a hidden gem.
---
Newport, Rhode Island
Newport, Rhode Island, stands as a testament to the most walkable cities in the USA. This charming and quirky little city, is a gorgeous addition to the list!
Steeped in history, this coastal gem invites exploration on foot, revealing its rich past and captivating beauty. Really, the more walking here the better, so you can breathe in all that sea air!
The city's historic downtown is a pedestrian's dream, boasting a compact layout with streets lined by elegant colonial homes, boutique shops, and enticing cafes.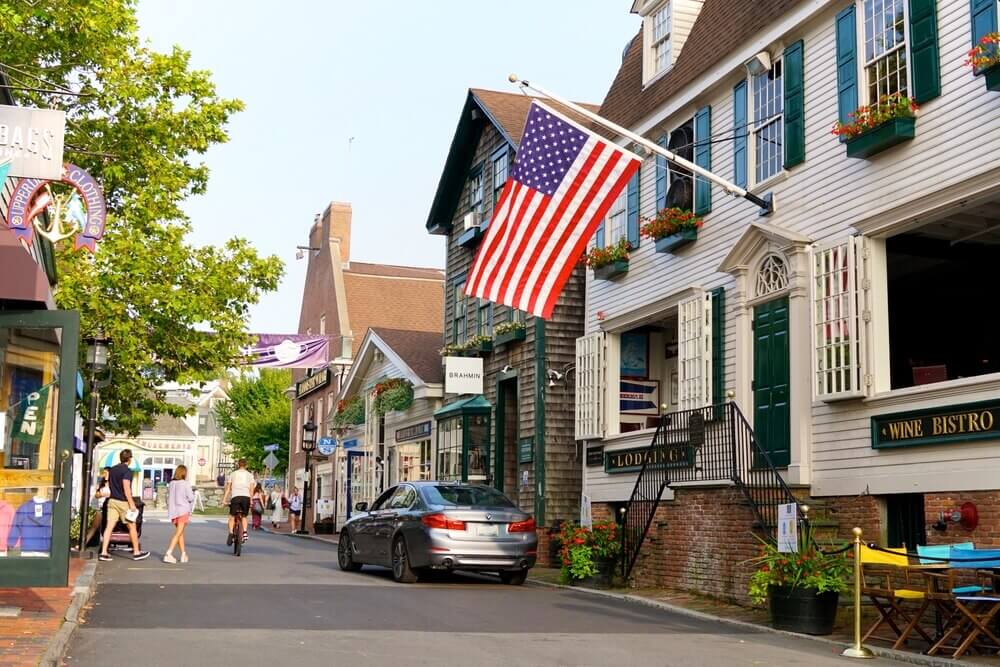 The iconic Cliff Walk, hugging the coastline, provides a scenic pathway for walkers, offering stunning views of the Atlantic Ocean and the opulent mansions that dot the shoreline.
With its welcoming atmosphere, delightful coastal breezes, and an array of attractions within easy walking distance, Newport proves to be a delightful and accessible destination for those keen on discovering its maritime history and architectural splendors by foot.
Read more about travel getaways: 18 romantic getaways in Kentucky
---
San Francisco, California
I couldn't write a list of the most walkable cities in the USA, without including San Francisco!
San Francisco's iconic hills and picturesque neighborhoods make it a prime destination for walkers. I love the vibe in San Francisco, and you can really soak it up when you're exploring the city on foot.
The city itself boasts stunning views, charming streets, and an extensive network of pedestrian paths.
But if you head out of the city, there are also some amazing hikes, to add to your walkable adventure.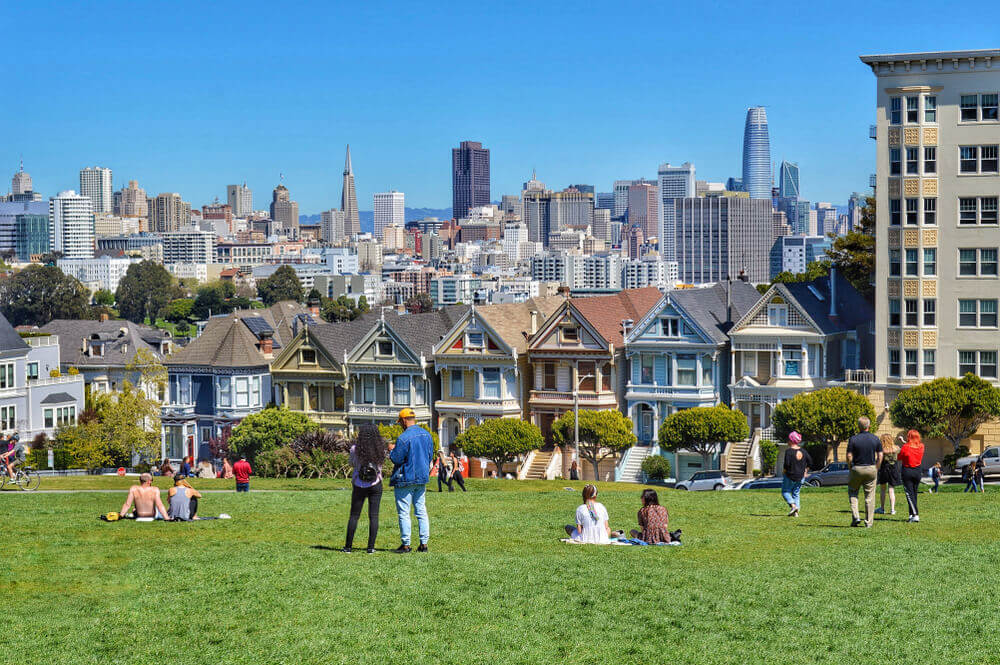 Within the city – places like Fisherman's Wharf, Lombard Street, and the Golden Gate Park offer not only beautiful scenery but also pedestrian-friendly environments, making it a prime candidate for a super walkable city!
Additionally, the city's relatively moderate climate year-round enhances the joy of walking.
The only thing I will add, when considering the walkability of San Francisco – is to be aware of the hills.
I think visitors often underestimate just how steep some of San Francisco's hills can be. So you'll want to do some leg training before visiting, and make sure your hill walking is up to scratch!
Read more about San Francisco: 30 things to do in Union Square, San Francisco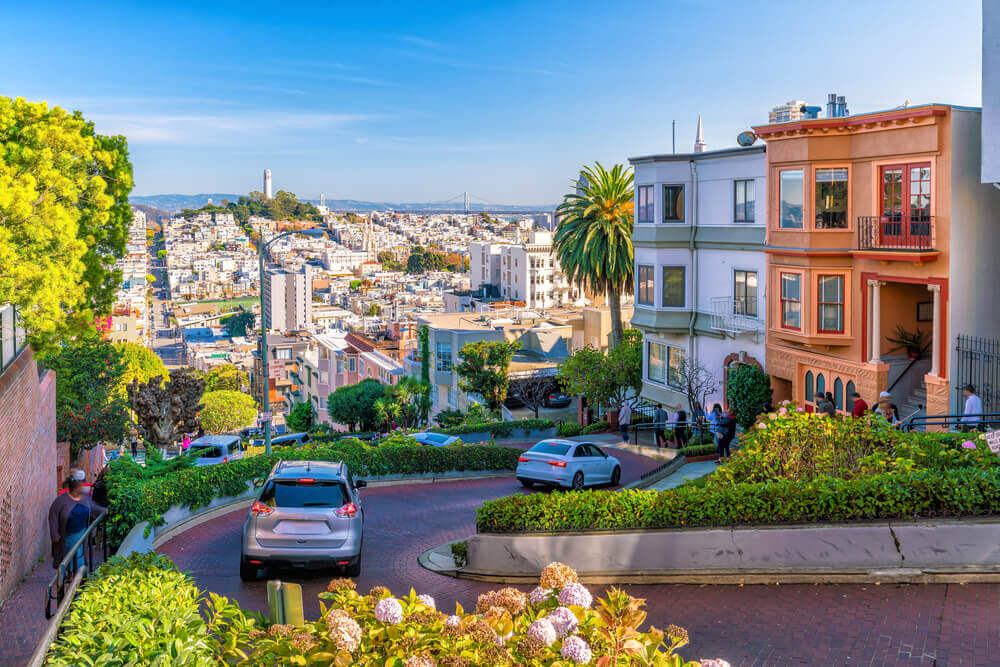 ---
Portland, Oregon
Portland is utterly wonderful, in it's own quirky, cool and unique kind of way.
And actually, Portland is already known for its dedication to sustainability and outdoor activities. Which obviously makes Portland a highly walkable city.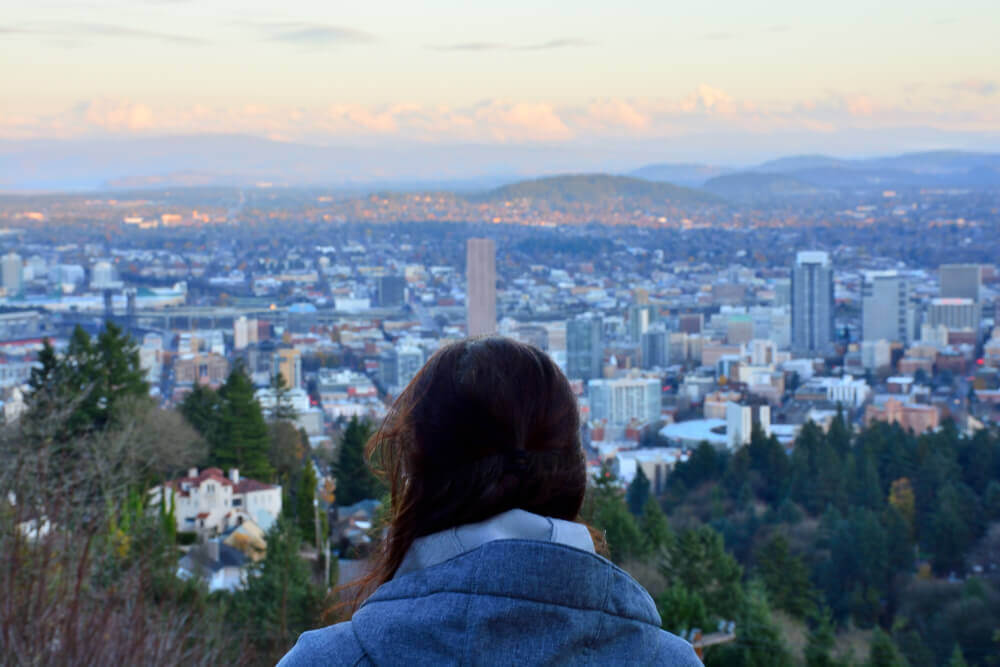 In the city itself, you'll find extensive walking and biking paths, and then the compact downtown area, also makes it easy to traverse the city by foot.
Neighborhoods like Pearl District and Hawthorne offer a blend of shops, restaurants, and parks, creating a pedestrian's paradise to explore on foot.
Overall, Portland is a really fantastic pick for the most walkable cities in the USA, and it's one that offer tonnes of personality, alongside the walkability efforts.
---
St. Augustine, Florida
if you're looking for an option on this list, that is bathed in sunshine most of the year – thenSt. Augustine might be fore you.
After all, a walkable city is even more enjoyable when the weather is reliable and mild most of the year!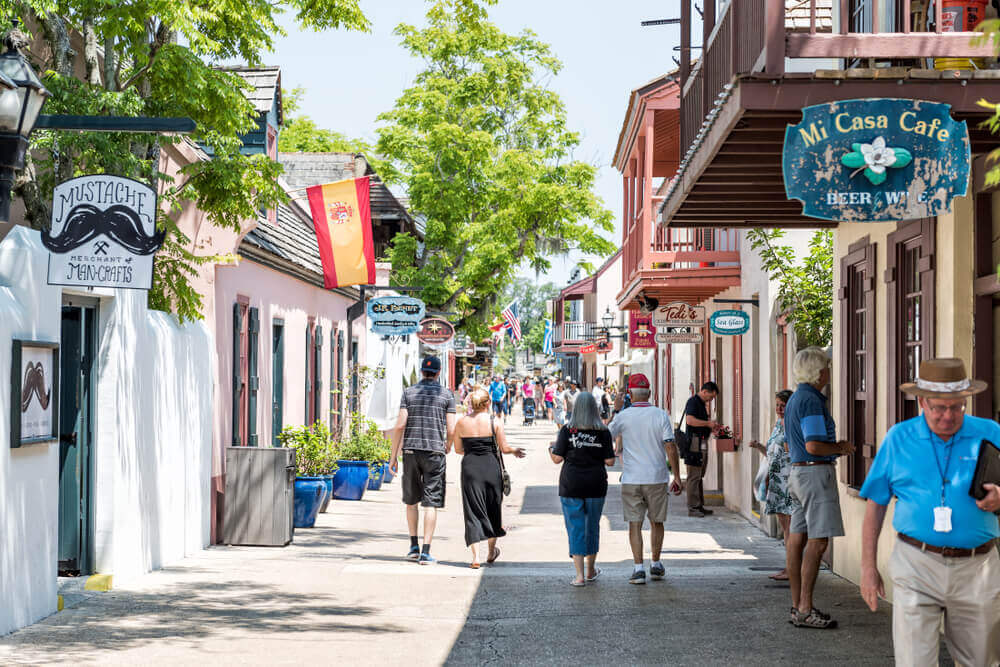 St Augustine's streets exude a European ambiance, and the walkability of the city reminds us of a far-flung European city (and Europe is known for it's walkability!).
Numerous neighborhoods are brimming with easily accessible restaurants, entertainment venues, and shops, regardless of whether you're situated uptown or near the beach.
And for covering greater distances, trolleys stand out as a popular choice for transportation! And they're a great activity to try anyway!
Read more about Florida: The Top 10 all-inclusive resorts in Florida
---
Chicago, Illinois
I was so pleasantly surprised when I visited Chicago for the first time.
In the later spring, summer and autumn, the temperature is mild enough to enjoy sunny afternoons strolling the city's streets.
And there's so much to explore too!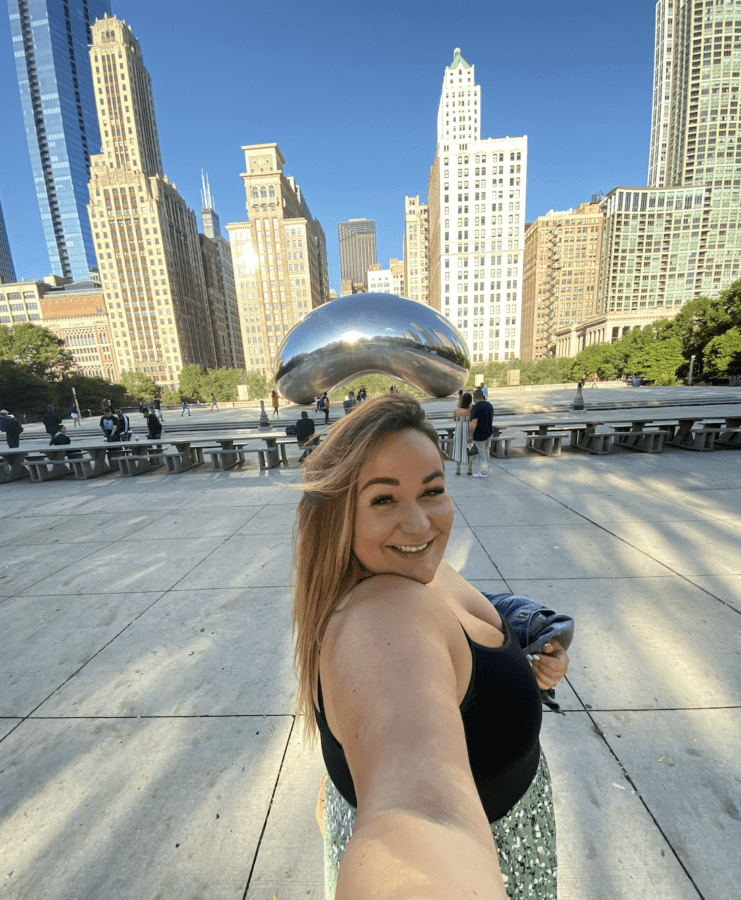 Obviously, I loved soaking in the architecture of Chicago whilst walking around (something the city is famous for), but I also loved exploring the riverwalk, the concrete beach, and the many parks too.
Chicago is definitely more spaced out than cities like NYC and Boston, but Chicago is also a relatively flat city, meaning the walking side of things is pretty easy-going and un-challenging.
Add to this the amazing food in Chiago (deep dish pizza anyone?), the friendly locals and the shopping… and you've got yourself a fantastic, walkable, city break location.
Overall, these all make Chicago a great nomination for the most walkable cities in the USA.
Read more about visiting Chicago: 28 fun things to do alone in Chicago!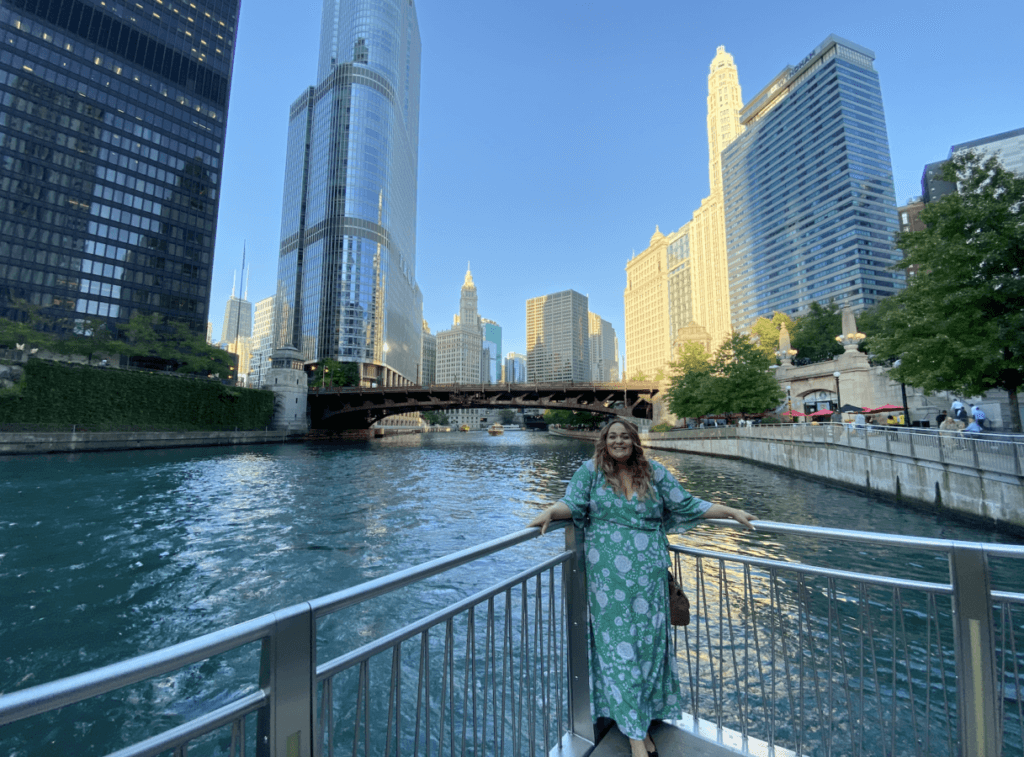 ---
Long Beach, California
Long Beach, California Long Beach, located on the Southern California coast, is known for its walkability. ~And amazing beach too (of course).
The downtown area, in particular, stands out for its easy walkability, offering close access to stores, restaurants, waterfront attractions, and the beach.
Read more travel ideas: 14 cheapest places to travel in December, in the USA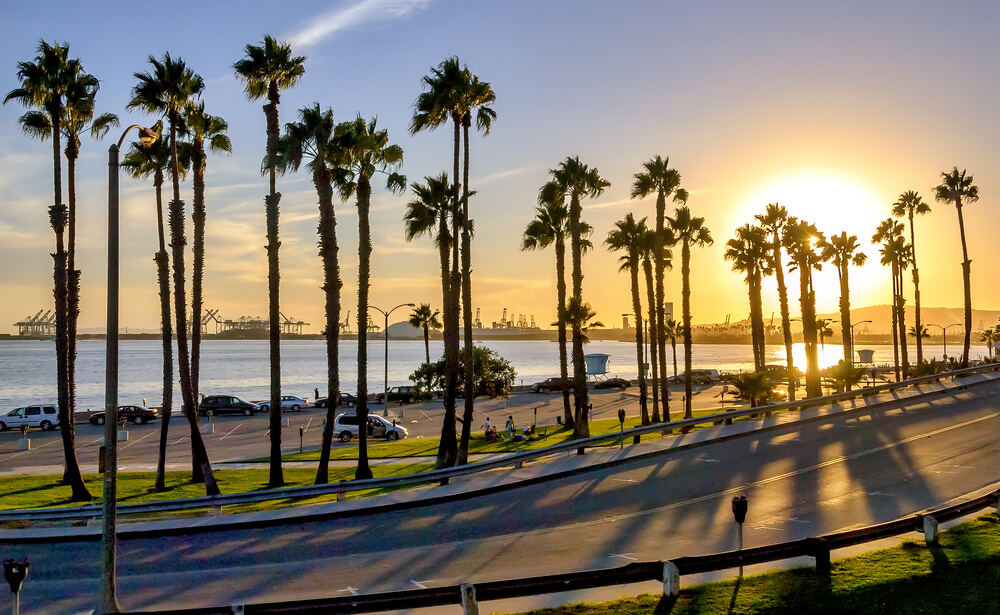 Additionally, other parts of the city, such as Belmont Shore, Rose Park, and Naples Island, are also pedestrian-friendly, making it enjoyable to explore on foot.
This is a really underrated choice for the most walkable cities in the USA, and it might not be somewhere that immediately springs to mind.
But if you're looking for a walkable city in the USA with access to some wonderful ocean activities too – this is a 10/10 pick.
---
Nashville, Tennessee
Nashville is famed for its music scene and culinary delights, but it's also pretty well-known for being one of the most most walkable cities in the USA.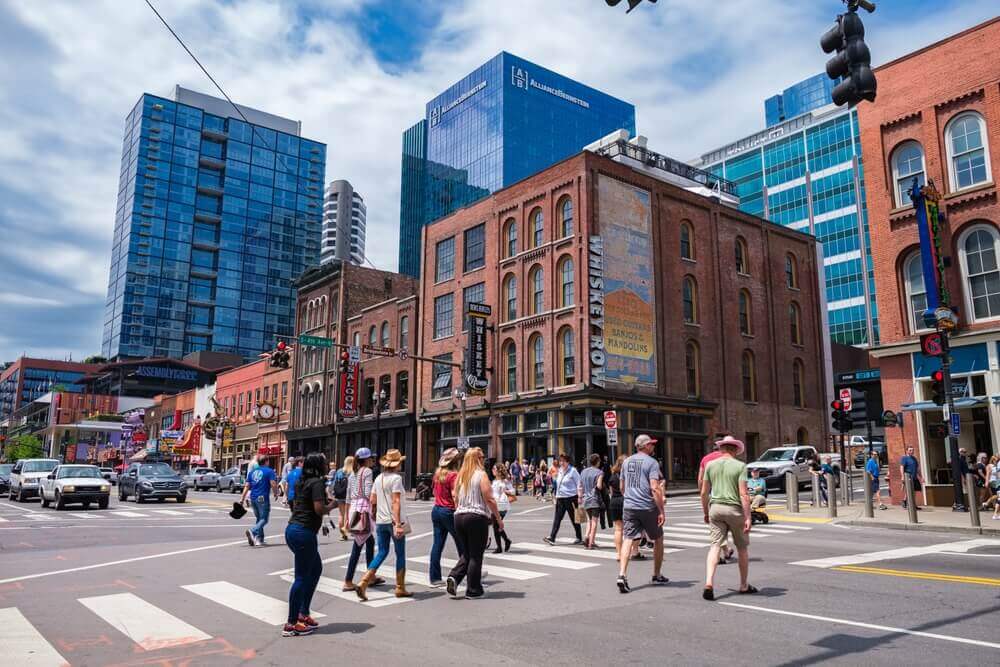 Nashville offers some delightful areas to discover on foot, and the very concept of strolling in and out of local bars and discovering the city and the city's music scene, is the very reason many visit.
The epicenter of activity lies in downtown, allowing convenient access to prominent attractions like the Ryman Auditorium, the Country Music Hall of Fame, and various music-centric venues. The Graduate Nashville serves as an excellent hub for your exploration of the city.
---
Washington, D.C.
Washington, D.C is my next suggestion for the most walkable cities in the USA.
So what makes Washington DC so walkable? Well, with its wide sidewalks and well-designed streets, is a delight for walkers.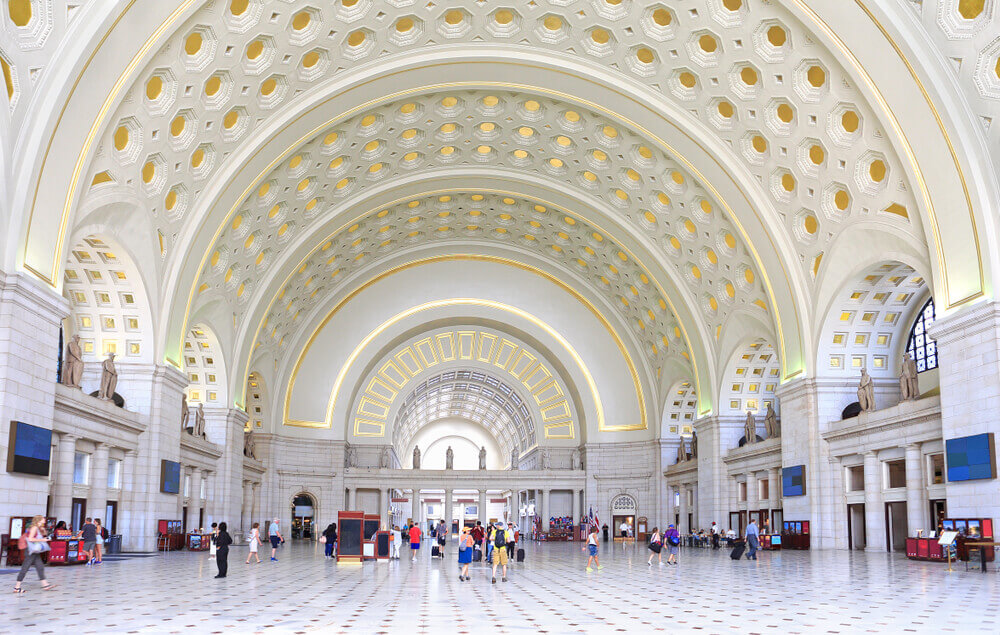 The National Mall is lined with iconic monuments and museums, and provides an excellent walking route.
If you're into history, politics, and all that jazz, then you're going to find plenty of stuff to do in this city. And so much of it is easily walkable from the last.
The city's metro system and bike-sharing programs also enhance its walkability, so if you're into cycling, this might be another way to get active during your trip!
---
Charleston, South Carolina
My next suggestion for fantastic and walkable locations, is Charleston in South Carolina.
Charleston is a delightful city, with quirky and cute neighborhoods, and a historic side too.
Because Charleston is also quite a small city, it's somewhere you can explore leisurely at your own pace. You're not going to feel rushed exploring this gorgeous city.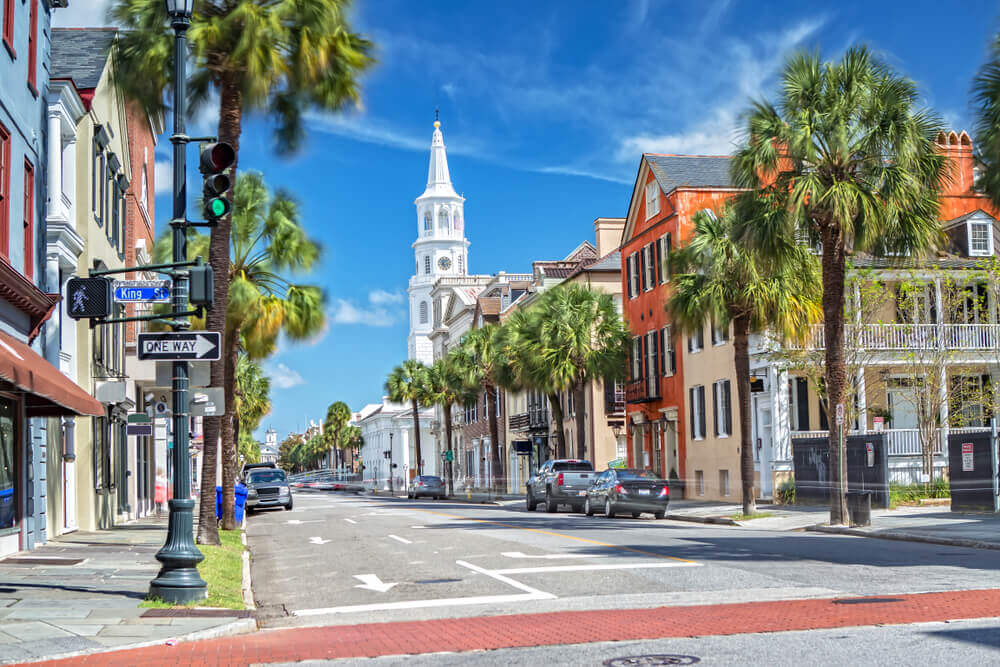 So what is there to see in Charleston? Well, the city streets are adorned with stunning old church steeples and vibrant painted houses (known as "rainbow row").
In addition to the aesthetic appeal of Charleston (which is plentiful!), visitors can indulge in ghost tours, shopping, fine dining, and perusing art galleries.
---
Key West
And finally, on my list of amazing walkable cities, it's the beautiful Key West.
Key West is a picturesque island city located at the southernmost point of the continental United States, and it's quite the paradise.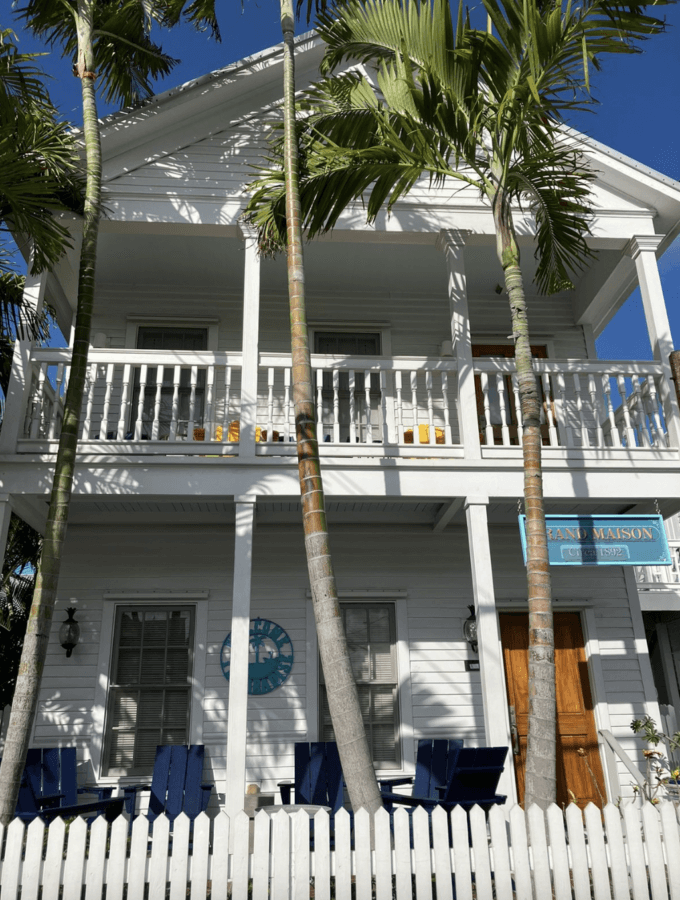 Because of it's very small size, it is renowned for its walkability and charm. Just how walkable is Key West? Well, it's only 4 miles long and 1 mile wide!
The layout and design of this beautiful destination make it an ideal place for pedestrians to explore at a leisurely pace, and make it a fantastic walkable city in the USA.
Many of Key West's iconic attractions and points of interest are conveniently located close to each other… Such as the famous Duval Street, the historic Mallory Square, Hemingway House, Southernmost Point Buoy, and Truman Little White House!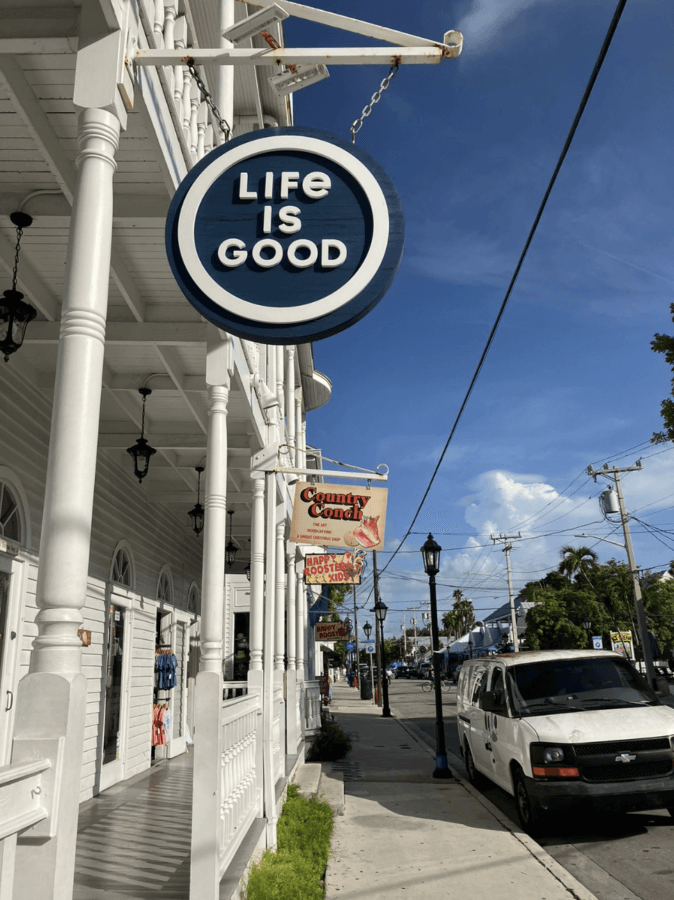 ---
I hope this list has given you plenty of inspiration!
Which of these walkable cities in the USA are you most excited to visit?
Read more travel ideas: 20 romantic getaways in Colorado!