During our time in Sydney and Bondi Beach we also took a trip over to the Blue Mountains, which one of the main daytrip and excursions from Sydney. The Blue Mountains is the big beautiful national park closest to Sydney – and are called so, because they're very big, and very blue.
See the photo below for further proof of their bigness and blueness.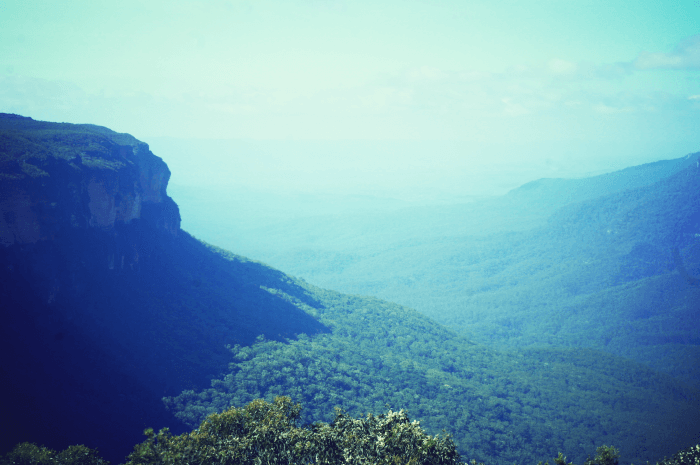 The mountains aren't really mountains in your conventional sense – as in – they're not pointy, they don't have snow and you can't ski on them…. we'd just come from New Zealand where mountains were like massive and pointy, so I just wanted to clarify!
They're still incredibly beautiful though and the gorgeousness is more in how expansive the valleys are. I've always had a thing for valleys that fall behind each other, fading into the background, and you definitely get that here, you'll find some awesome opportunities for photos.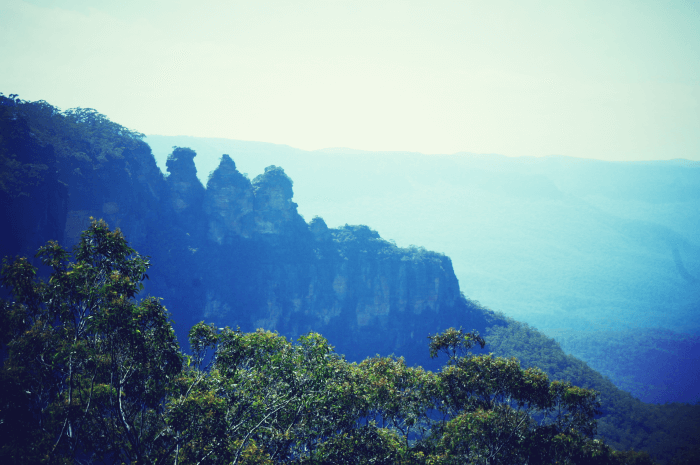 You have a few options if you're planning on visiting the Blue Mountains, you could rent a car and drive there yourself – or you can take a group tour and let someone do the driving for you. For the sake of ease, Pad and I chose to do the latter. It was a long day (and a long drive) and it's just so much easier to leave the job to someone else!
We left the city at about 6.30am (I know… so frickin' early), and started getting to the viewing spots around 11am ish, so there's a good solid 4 hours of driving before you even get to the hot spots.  Luckily I slept for most of it (thank God for neck cushions) so it wasn't so bad. Pad's shoulder is always a hugely comfortable pillow too, so needless to say – I always sleep well on coach journeys.
Here are a few companies that do coach tours: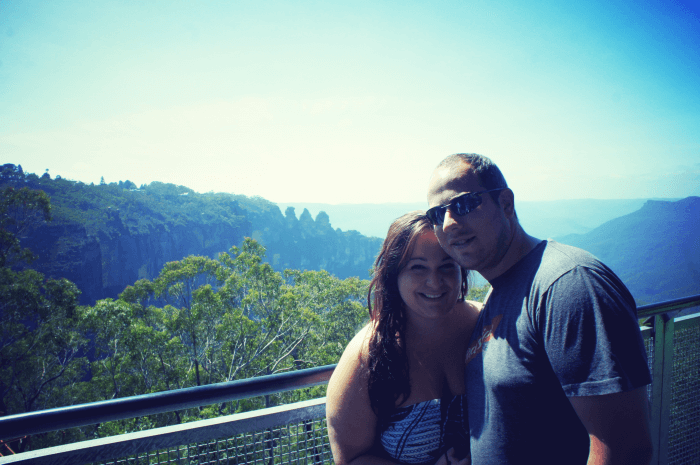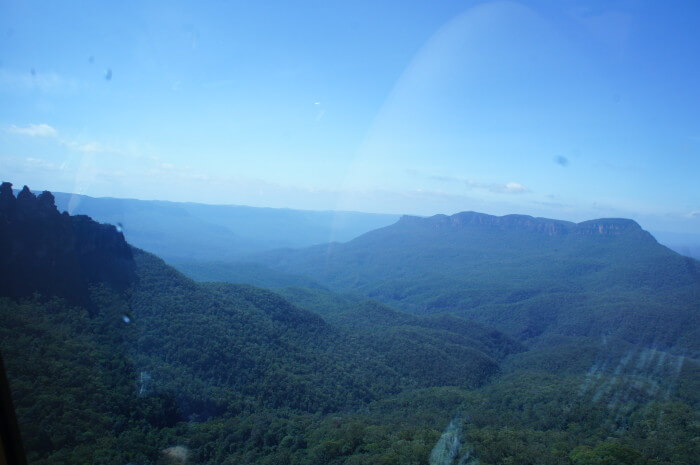 One of the main 'sights' to see in the Blue Mountains are the 3 sisters, a rock formation on the side of one of the cliff faces. It is pretty gorgeous, and you'll be able to see them from any tour I'd imagine, as it's one of the priorities.
Part of the trip involves stopping at Scenic World (where you can ride a cable car through the mountains, and also THE WORLD'S STEEPEST RAILWAY – which is kinda scary, but in a Disneyland kind of way… so nothing to be worried about). At Scenic World (where most Blue Mountain tours stop at, you have amazing views of the 3 sisters)- so don't worry about missing them.
I think most of the tours that stop at Scenic World, involve a little bit of walking – so don't wear flip-flops or anything stupid. Wear some trainers or pumps.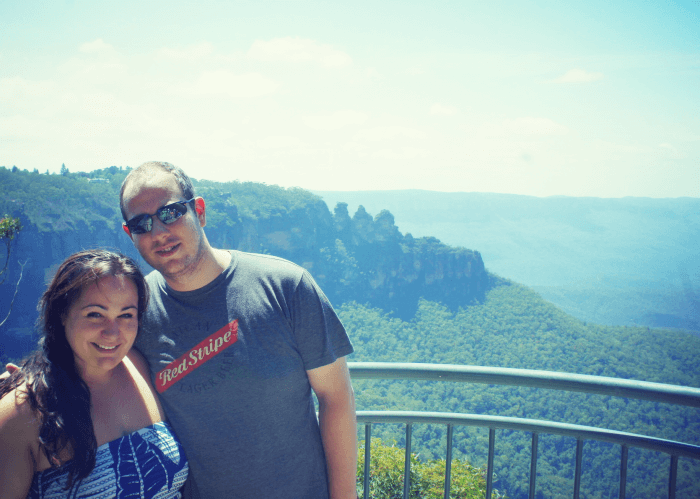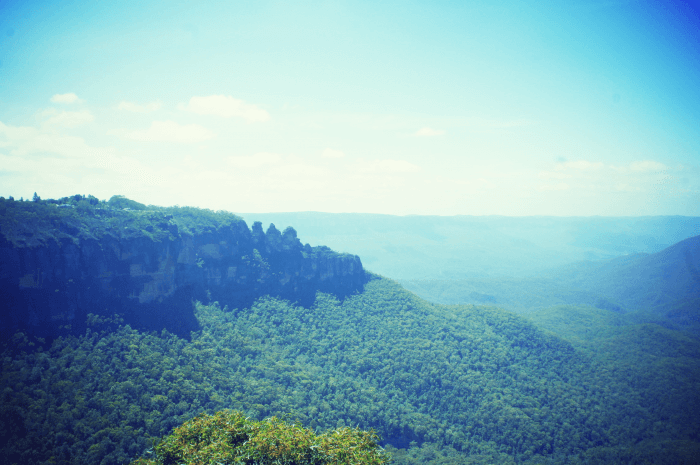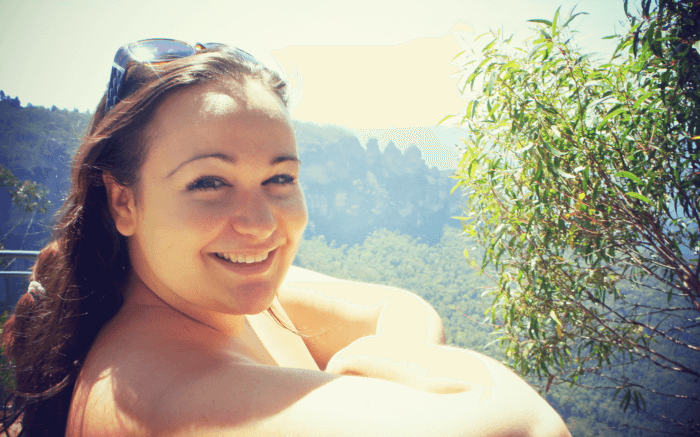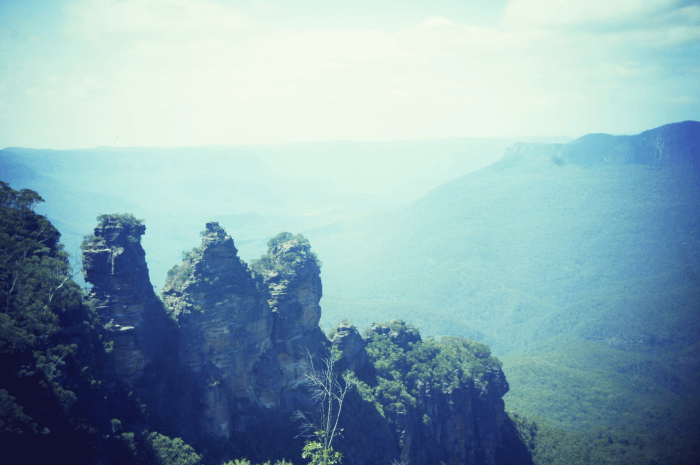 Another thing worth noting, is no matter what tour company you book with when visiting the Blue Mountains, you can either book an inclusive tour (which includes the Scenic World tickets, lunch, etc) or a non inclusive tour. To be honest – for convenience, just go with the inclusive one. Our tour guide was able to skip us through queues, etc because he had our tickets ready and waiting – which wouldn't have been possible if we'd opted for the option to buy them ourselves. And it was kind of nice not having to queue up – because the Scenic World was extremely busy! For the sake of a few dollars either way, I'd honestly go for the inclusive deal.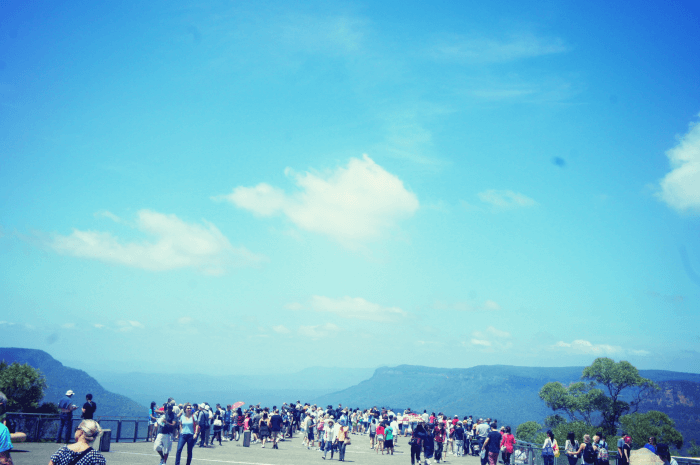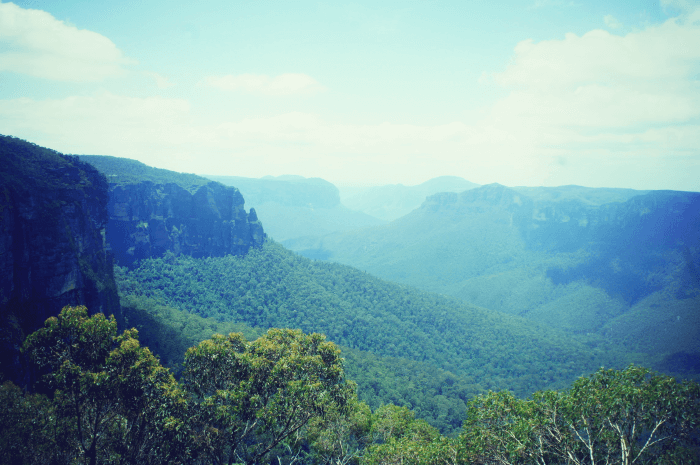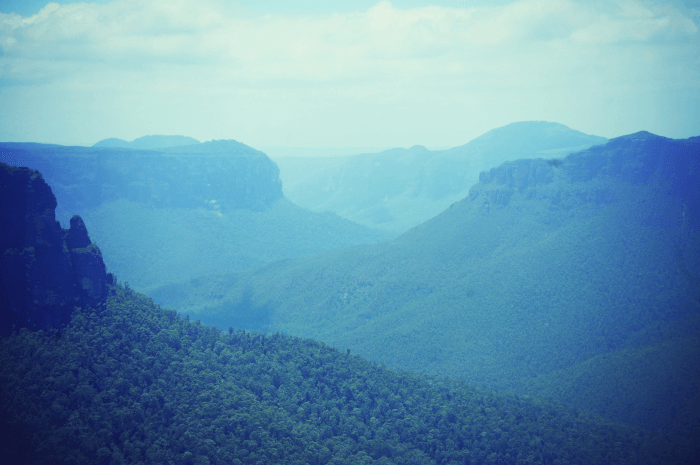 Any negatives about the day?
The only thing I hated abut the experience, was the sheer amount of flies there are up there in the mountains. Not mozzies or wasps or anything – just plain old flies. BIG AND GROSS.
I really hate flies.
At one point I didn't want to talk because I was scared of inhaling a few. Eurgh! It's a shame actually – because there are some absolutely lovely picnic sites around the mountains which we stopped off at. Maybe it was the season though, we were there in the peak of summer – so maybe that's peak fly season!? But I guess, if flies don't bother you too much (or you're smart enough to bring repellent) then that's not an issue anyway and you wouldn't mind at all.