Fraser Island was one of the typical "backpacker" things we wanted to do whilst we were exploring the East coast, so when Hostel Bookers offered to put us up in The Friendly Hostel for free, we took the opportunity to see Fraser Island from Hervey Bay on one of the day tours that head out there.
Our day started with a coach and a ferry out to the Island, which takes about an hour in total. We got so lucky with weather – because up until this point in our trip, we'd pretty much only had rain and storms. Australia wasn't playing fair with the weather it had been offering us – but it decided to be nice for us on our Fraser Island day trip – thank goodness!
Fraser Island is basically the biggest the sand island in the world – that's why it's a big attraction and that's why you go. There is a huge beach you can drive down at 80 miles an hour in 4×4 vehicles, and there are some fresh water lakes int he middle of the island too – which are great for swimming. Our day tour showed us around Central Station (where they used to do logging), Eli Creek, The Pinnacles, Moheno Shipwreck (above) Lake Mackenzie, and (of course) the 75 mile beach.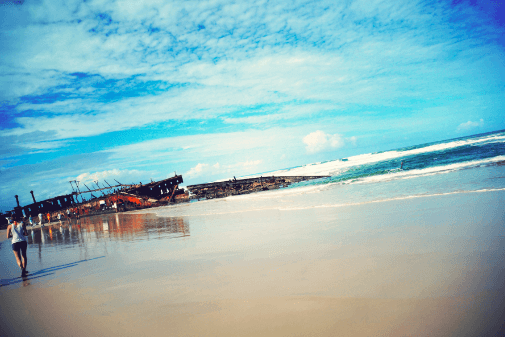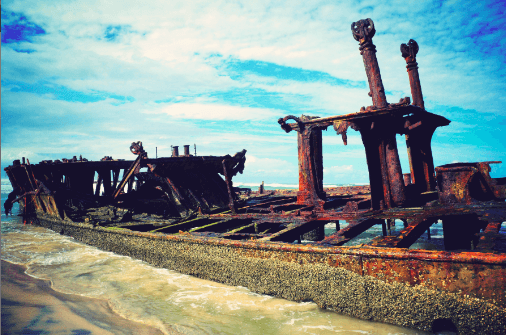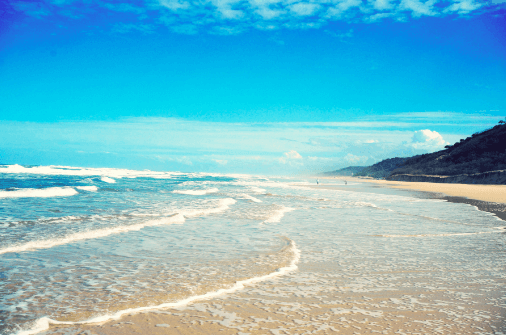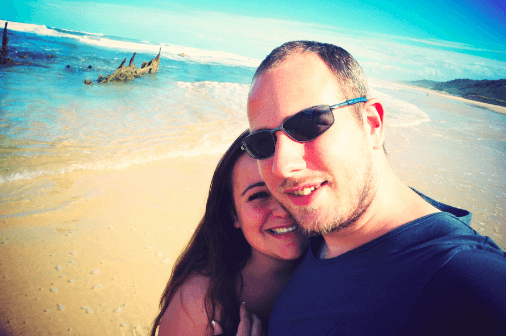 The day was a fun day – but being honest we were both left a little under-whelmed. Maybe it's because we've just come from New Zealand where the natural beauty is just breath-taking everywhere you turn? I just felt like Fraser Island was a bit average looking. Sure, the beaches are nice and very expansive – but you can't really relax on them because you have coaches and 4×4's zooming up and down them at high speed every few minutes. Before the trip I'd been hugely excited for Lake Mackenzie too – and yet I was a bit disappointed with it. I could fully see that it was a great lake, but it didn't compare to the lake in Queenstown (or any in NZ for that matter) and it certainly wasn't the "paradise" the tour brochures had advertised it as. So much so – I didn't even take a photo of it – that's how uninspired I was.
But maybe we'd just visited at the wrong time? I keep hearing tales of people who had an awesome time on Fraser – so maybe we just came on the wrong day and the island wasn't looking it's best. Would I go again? Probably not. But I'd still recommend people to go and make up their own minds.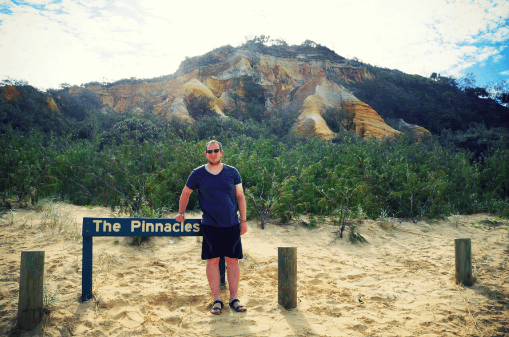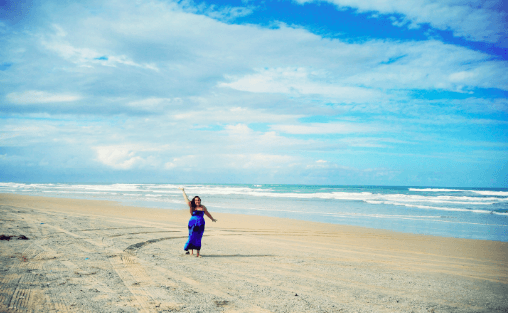 There were a few parts of the day we loved though. We loved hearing about the history of the island for one – it has such an interesting back story and there are so many little tales that make up everything you see. The other highlight for me was actually being thrown around in the back of the 4×4 vehicle we saw the island in. On our drive back (especially) our driver really put his foot down and the eight of us that were sat above the back wheels could really feel every bump and jolt. We were being thrown around so much, it was actually like being on a roller coaster – and everyone in the back of the vehicle was wetting themselves with laughter every time we hit another bump of dip in the road. So that was definitely an experience we won't forget!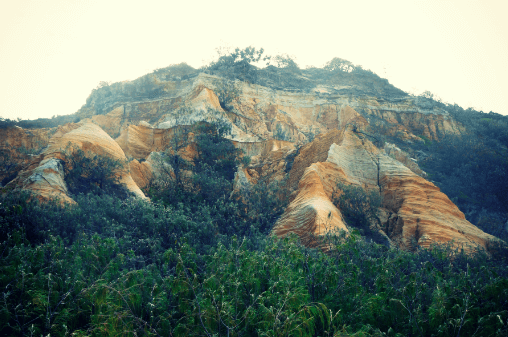 There's also a lot of wildlife on the island – most of which you're encouraged not to interact with. It's nice spotting them from a distance though! I loved seeing this Dingo stroll around near us!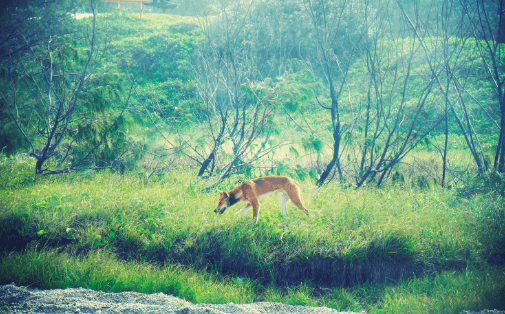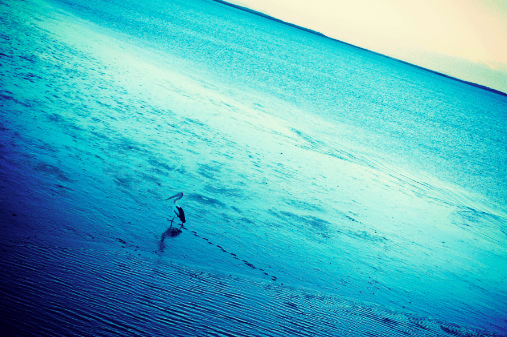 When you head back to the mainland, you head back on the ferry you came in on, and (if you timed it well) you get to watch the sunset. Perfect way to end the day 🙂