So you're wondering… Is Dubai a country?
So you're wondering "Is Dubai a country?"
The answer: No! Dubai is a city, not a country. Dubai is located in the country of The United Arab Emirates. It is one of the 7 Emirates (which is similar to a state).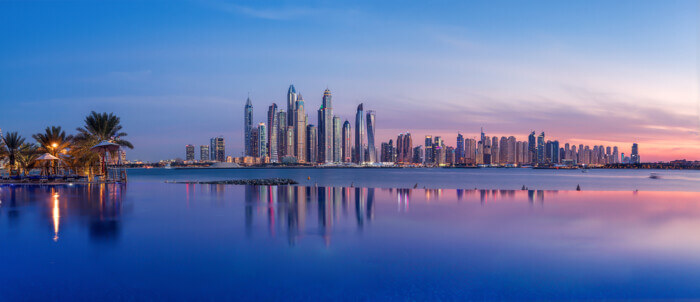 ---
Why do people think Dubai is a country?
Dubai likely gets confused for a country, for a few reasons:
It's a well-known city, with a firm identity. Similar to small countries.
It's a big, fast-growing city, which many confuse for being country-like.
It has a huge airport dub, and a well known national airline (Emirates Airlines) which can often make people assume Dubai is a country, not a city.
Dubai, as we mentioned above, is actually a city, within the UAE (United Arab Emirates). The UAE is a middle-eastern country comprised of 7 states (called Emirates). These states are; Dubai, Abu Dhabi, Ajman, Fujairah, Ras Al Khaimah, Sharjah and Umm Al Quwain.
The different Emirates within the UAE have different unique ways of life, and different architecture, etc – which makes them all unique in their own way. Dubai is one of the most modern Emirates, and it's really popular with visitors from all over the world, including a big expat population from places like the USA and the UK too.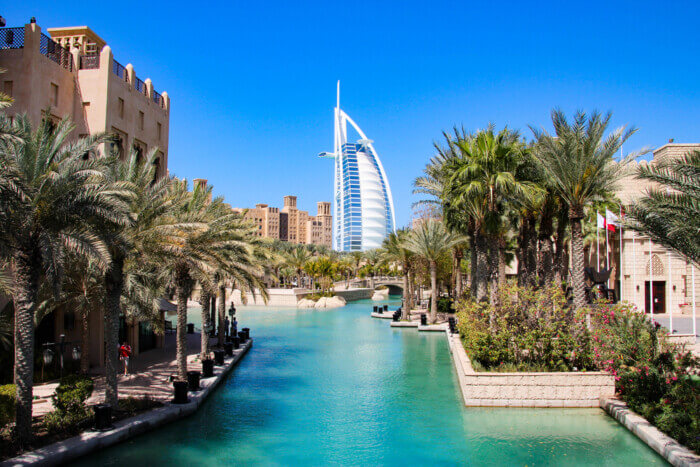 ---
Where is Dubai located?
If you're wondering 'Is Dubai a country?" then you might want to know a little more about where Dubai is located, and where it is in relation to other countries and parts of the world!
Dubai is located in the UAE, which is in the Middle East. You can see Dubai on the map below. It is nestled between Qatar, Oman and Saudi Arabia, and across the Perisian Gulf from Iran.
---
Dubai flight times from around the world
As we already mentioned, Dubai is a big flight hub – which is often why people find themselves wondering "Is Dubai a country?".
Dubai is a great hub for air travel because it's pretty much central to many desirable locations – making it a great stop-off location, or transfer location for many long-haul routes. Here are the flight times from Dubai to many popular travel destinations:
Dubai to London flight time: 7 hours, 30 minutes (direct)
Dubai to NYC flight time: 13 hours, 55 minutes (direct)
Dubai to Sydney flight time: 13 hours, 50 minutes (direct)
Dubai to Paris flight time: 7 hours, 15 minutes (direct)
Dubai to Hong Kong flight time: 8 hours, 0 minutes (direct)
Dubai to Tokyo flight time: 9 hours, 55 minutes (direct)
Dubai to Delhi flight time: 3 hours, 25 minutes (direct)
Read more: Everything you need to know about the Emirates Business Class Lounge in Dubai Airport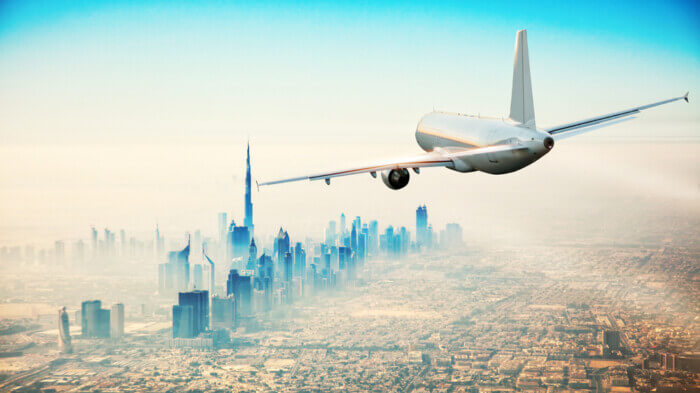 ---
Should you visit Dubai?
Maybe you're looking into the question "Is Dubai a country?" because you want to learn more about visiting Dubai. So, should you visit Dubai? Is it an interesting location?
My personal opinion, is yes! Dubai is a great location and a wonderful place to visit!
Read more: 6 reasons you should love Dubai
It's a city like no other, having been primarily developed and built in the recent decades, you'll find incredible examples of architecture in Dubai – towering examples of how much humans can achieve! Including the world's tallest building, the Burj Kalifa!
You'll also find the world's only 7* hotel in Dubai, one of the biggest shopping malls in the world, and a myriad of other amazing sights and sounds.
Dubai is a mixture of sun and sea and skyscrapers, and it's a buzzing city with a really mixed and international population. People in Dubai are welcoming, friendly and always willing to have a chat (from my experience!).
There are also lots of amazing parts of the city to explore, from Downtown sky scrapers to the towering heights of Dubai Marina, and the relaxing sands of the many beautiful beaches. It has something for everyone!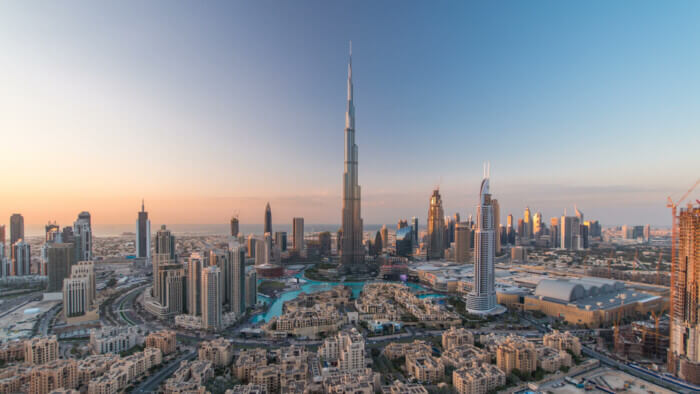 ---
Is Abu Dhabi in Dubai?
Another city you may have heard of in the UAE, is Abu Dhabi.
Lots of people think Abu Dhabi is in Dubai, but it is actually it's one 'Emirate' and city in the UAE.
Abu Dhabi isn't a country, but it is part of the same country as Dubai, and the other Emirates.
Abu Dhabi is only a short distance from Dubai – and is definitely worth visiting! There are so many beautiful places in Abu Dhabi, you've likely seen many of them on Instagram too!
With it being only a short drive from Dubai, it's also certainly worth visiting during the same trip, if only for a day!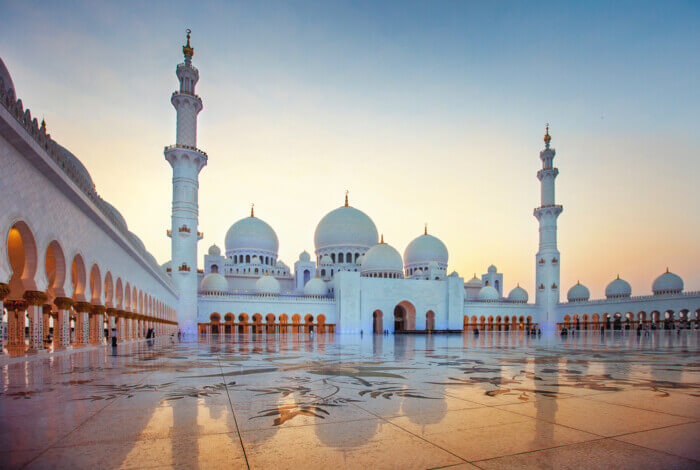 ---
Blog posts about Dubai
Looking for more information about Dubai? If so – these articles might be useful when it comes to planning your trip to Dubai!
---
Hopefully we've answered your question… Is Dubai a country?
And hopefully we have given you plemnty of inspiration for your trip to Dubai too! Dubai is a wonderful city with plenty of things to do and see, and it's a great place to enjoy all year round!