One of my biggest confusions when travelling is knowing when and how much to tip.
I hate the idea of offending people – so I always do my research before I travel anywhere, so I know exactly what is expected from me. I'm lucky that my boyfriend Pad is an overly generous tipper anyway, so we don't usually run into situations where we offend people anymore anyway.
Saying that…
I remember the first time I ever visited NYC with my Mum and my little sister. We ate a meal in TGI Friday's in Times Square and left a tip of 15% after we'd finished. We were pretty pleased with the service and assumed that 15% was a good tip. However when we exited the restaurant, a rather 'pissed off' waiter came up to us and asked us (quite aggressively) what he could possibly have done to warrant such a low tip. We were gobsmacked (at the anger he had towards us) and very apologetic too (we never meant to offend him). We quickly explained that tipping 10% is the 'norm' in the UK, and topped up the amount.
I don't think this waiter would've let us leave if we hadn't! 
But ever since then, I've always been careful about tipping (especially in the states) so figured I'd put a bit of info together about it all.
The main thing though, is to do your research
– Do a quick Google search before you leave and see if you can get a direct answer. If not that, then any travel agent (or guide book) will hopefully be able to tell you the expected amount.
– Don't forget about tour operators and adding that price onto the cost. We took a tour in Vegas and the tip that the driver expected was about 20-25% of the ticket price. This ended up being $40 so it's a good job we budgeted for it and knew that's what was expected.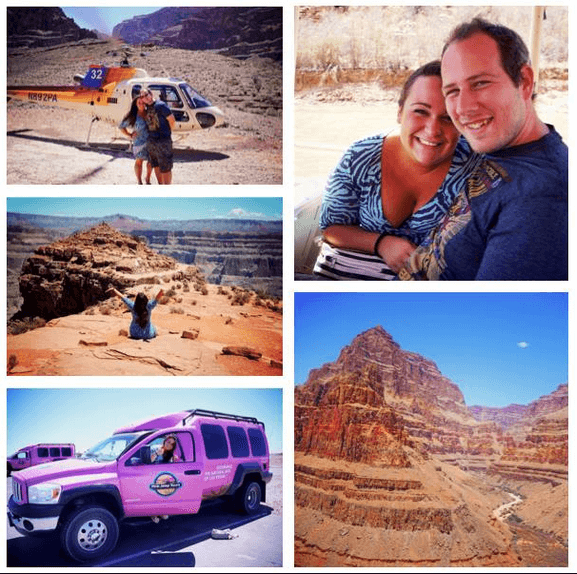 – At hotels, be aware that any kind of 'added service' will expect a small tip. In US hotels this often includes housekeeping too. Leave the tip on the pillow (it doesn't have to be much, perhaps $1/2 a day). Same goes for luggage guys at the taxi rank, and the taxi drivers themselves!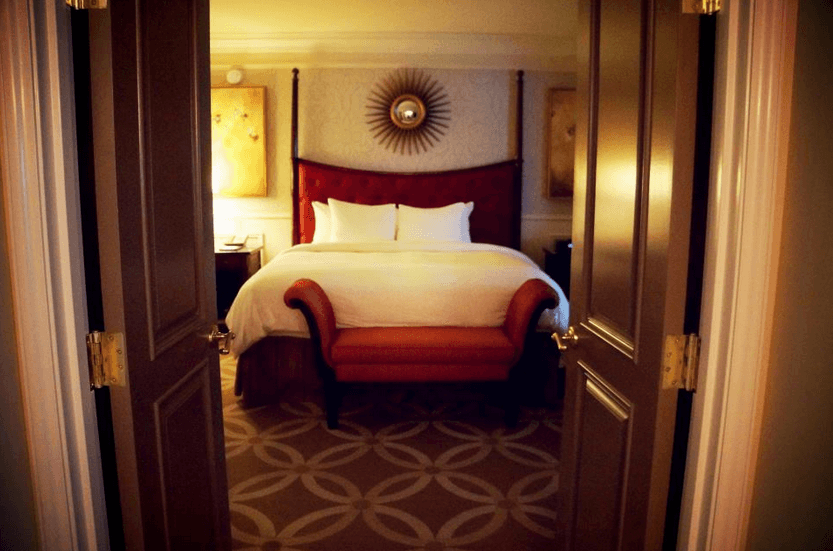 – For all occasions which aren't restaurants and tours – If you're unsure, just round up to the nearest ten. If your taxi far cost $8, then just give them $10. I always try to think, that those few dollars will means more to them than you.
– Be wary of 'help' at places like the airport. Many people will offer to carry your bags without you even asking. These people aren't (usually) doing it out of the kindness of their hearts, they will want tipping so bear that in mind.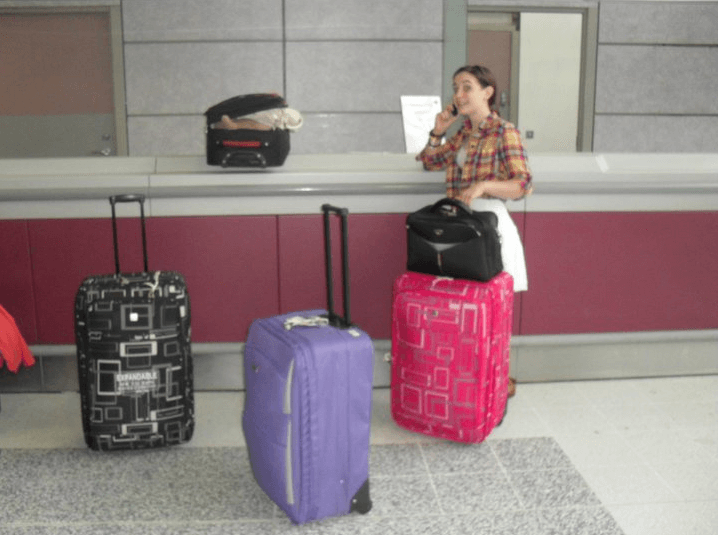 – Even in all-inclusive resorts you may be expected to tip for some services. I recently went away to the Dominican Republic and if we wanted waiter service on the beach or pool, you were expected to tip $2/3 for each order.
Who else might need tipping?
Waiter
Waitress
Bartender
Sommelier
Parking valet
Hotel porter
Taxi driver
Housekeeper
Concierge
Hairdresser
Beautician.
Make sure you've got cash on you (small change) 
Keep some small bills or coins in a separate purse or wallet, so you'll always have some at hand. This totally avoids those awkward moments and awkward conversations.
Here are a few tips for specific destinations (found via Thomas Cook): 
·         Spain/Canary Islands (Currency: Euro)
Housekeeper: About 5 euros per person per week.
Hotel porter: About 1 euro per item of luggage.
Waiter: If you've just had a cup of coffee, don't feel obliged, however if you've had a meal you might want to leave a few euros, depending on the size of the bill. Spanish bartenders don't expect tips.
Taxi driver: No tip required.
·         Greece (Currency: Euro)
Housekeeper: 3 -4 euros per person per week.
Hotel porter: About 1 euro per item of luggage, however porterage is not commonplace outside Athens.
Waiter: Approximately 10% of the restaurant bill.
Taxi driver: Taxi drivers don't tend to expect a tip, unless you are travelling on a long journey. Ask the taxi driver to use the meter, or provide you with a quote before your journey.
·         Turkey (Currency: Turkish lira)
Housekeeper: Approximately 5-6 Turkish lira per person per week.
Hotel porter: Approximately 2-3 Turkish lira per item of luggage.
Waiter: Approximately 10% of the bill at dinner. If you eat lunch somewhere small and reasonable, you can just round up.
Taxi driver: Approximately 2-3 Turkish lira for short distances.
·         Egypt (Currency: Egyptian pound)
Tips are highly appreciated here, and the locals generally prefer receiving US dollars rather than Egyptian pounds.
Housekeeper : Approximately 20-25 Egyptian pounds per person per week.
Hotel porter : Approximately 5 Egyptian pounds per item of luggage.
Waiter: 10% of the bill, unless gratuity is already included in which case you can just round upwards . At the all-inclusive hotels, you might want to consider tipping 10-15 Egyptian pounds every now and then.
Taxi driver: No tip required and remember you can often haggle the price.
·         Cyprus (Currency: Euro)
Housekeeper: About 4-6 euros per person per week.
Hotel porter: 1-2 euros per item of luggage.
Waiter: 10% of the bill.
Taxi driver: No tip required.
·        USA (Currency: US dollar)
Waiter: 15-25%, waiters usually rely on tips in order to stay above the minimum wage, so a 15-25% tip is standard. Paying 25% would indicate that you received great service, but even if you weren't particularly happy, a 10% tip is still expected. If you don't tip at all, you risk being followed out of the restaurant by an unhappy waiter wanting to know what they did wrong, like we did in NYC!
Bar: $1 for every drink.
Taxi: $1 for short rides and 15-20% from the airport.
Hotel porter: $1 per item of luggage.
Ever had a bad experience when tipping someone? 
Did you like the photos featured in this blog post? Don't forget to follow me on Instagram @TheWorldAndThenSome where I post lots more gorgeous photos from my travels!