Are you thinking of visiting Harry Potter: The Exhibition in NYC soon?
If so, take a read of my review beforehand, because I might change your mind.
On my most recent visit to NYC, I saw that a new Harry Potter-themed, immersive museum had opened in Midtown, called 'Harry Potter: The Exhibition'.
As someone who grew up with Harry Potter, it holds a special nostalgic fondness for me, so I thought I would go and check it out.
I've been to all the UK attractions, including the famous Studio Tour, and loved them. So I assumed that I'd have the same reaction to this Harry Potter Exhibition in NYC too.
But (to get straight to the point) I was wrong.
I found this attraction disappointing and basic. Let me tell you why.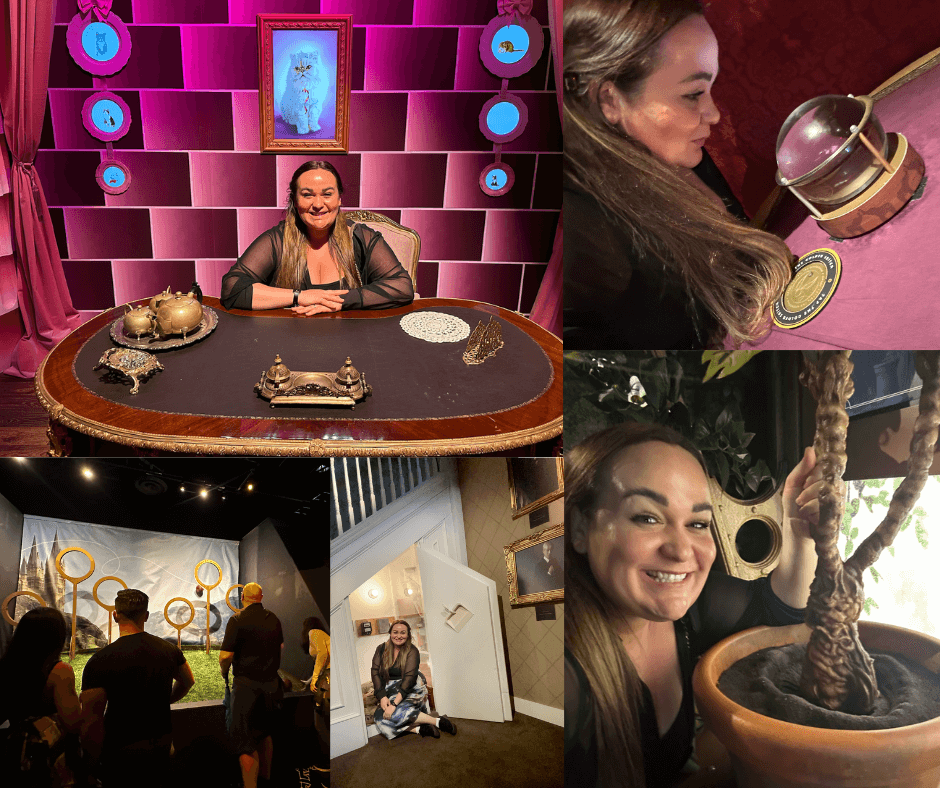 ---
But first, here's all the basic information you might need!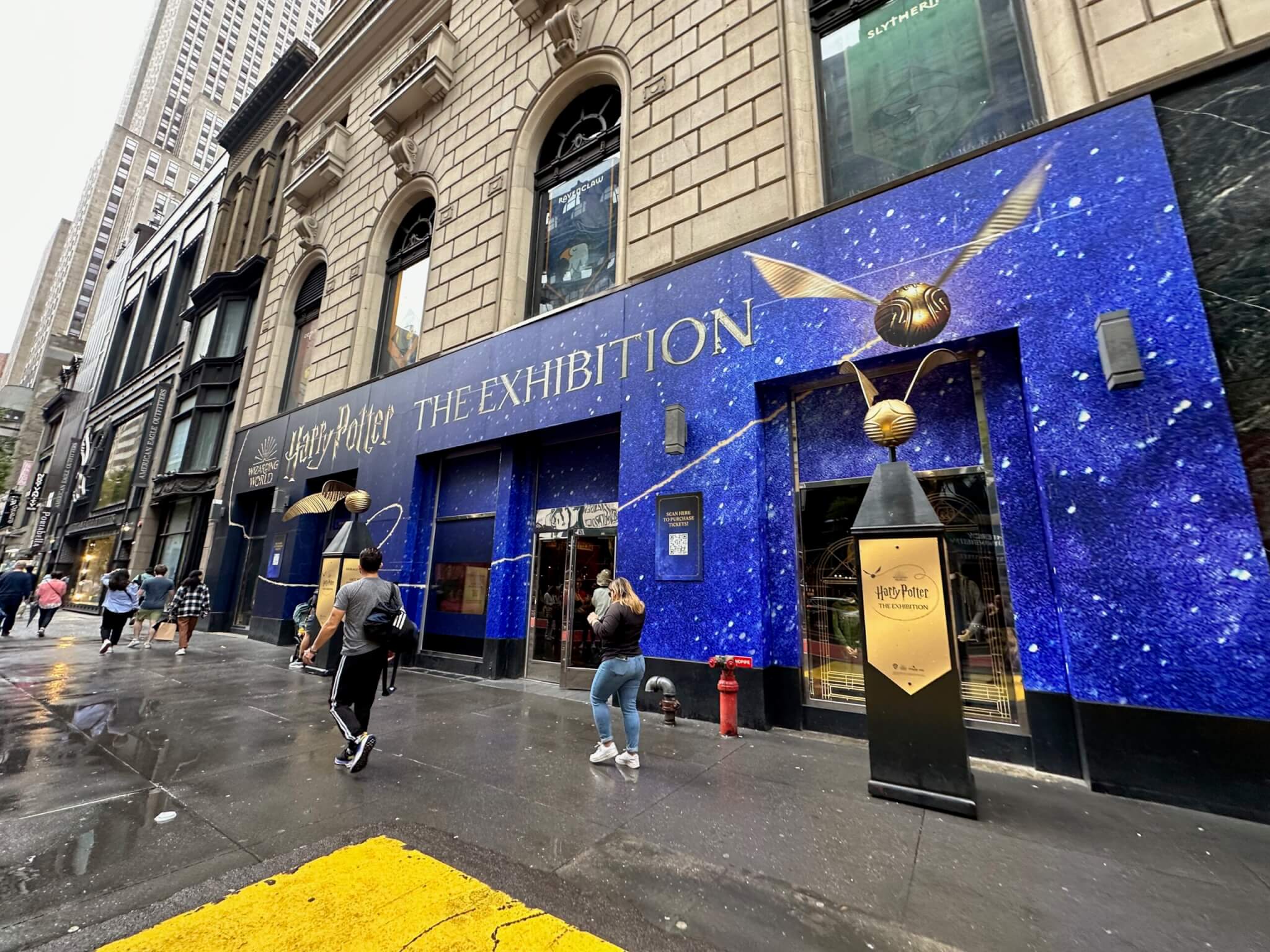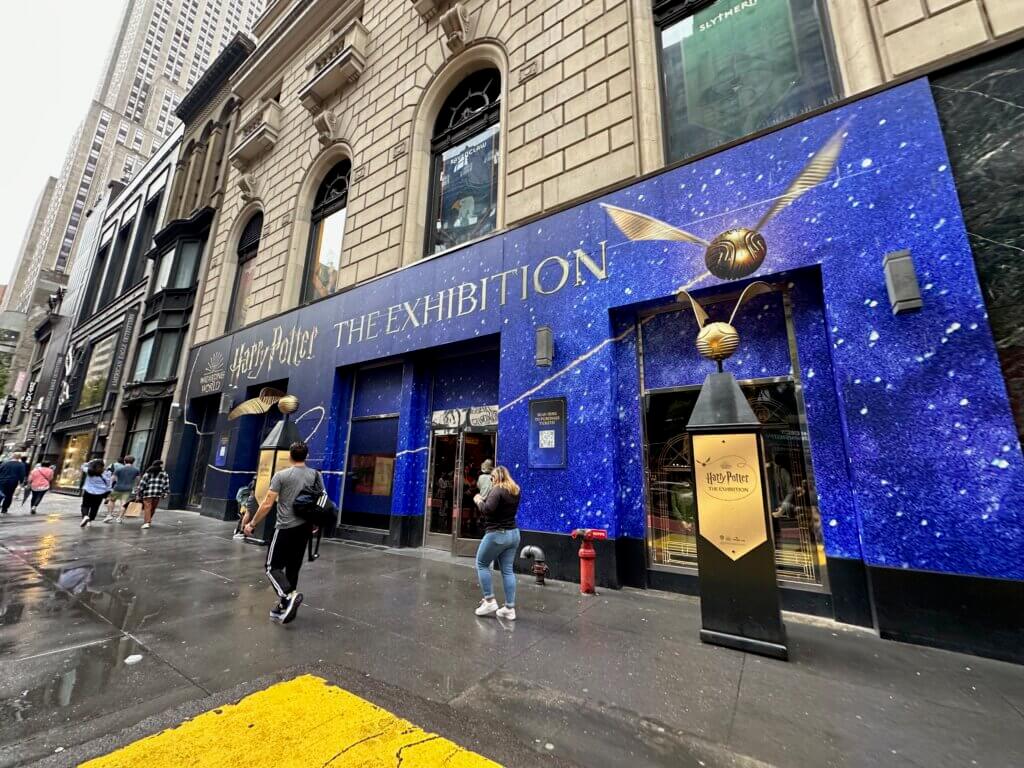 ---
The promise of Harry Potter: The Exhibition
The promise upon entering is pretty exciting.
Harry Potter: The Exhibition, is a walk-through museum (self-guided, at your own pace) that takes you through costumes, props and items from the movie, alongside set recreations, and various interactive challenges and photo opportunities too.
When you're queuing up, you're given a techy-wristband, which essentially works as your 'magic wand' throughout the experience.
You'll create a little user profile before entering (which unfortunately requires more queueing) and choose your Patronus charm, and also your Hogwarts house. Then, as you complete challenges during the experience, you'll be earning points for your house.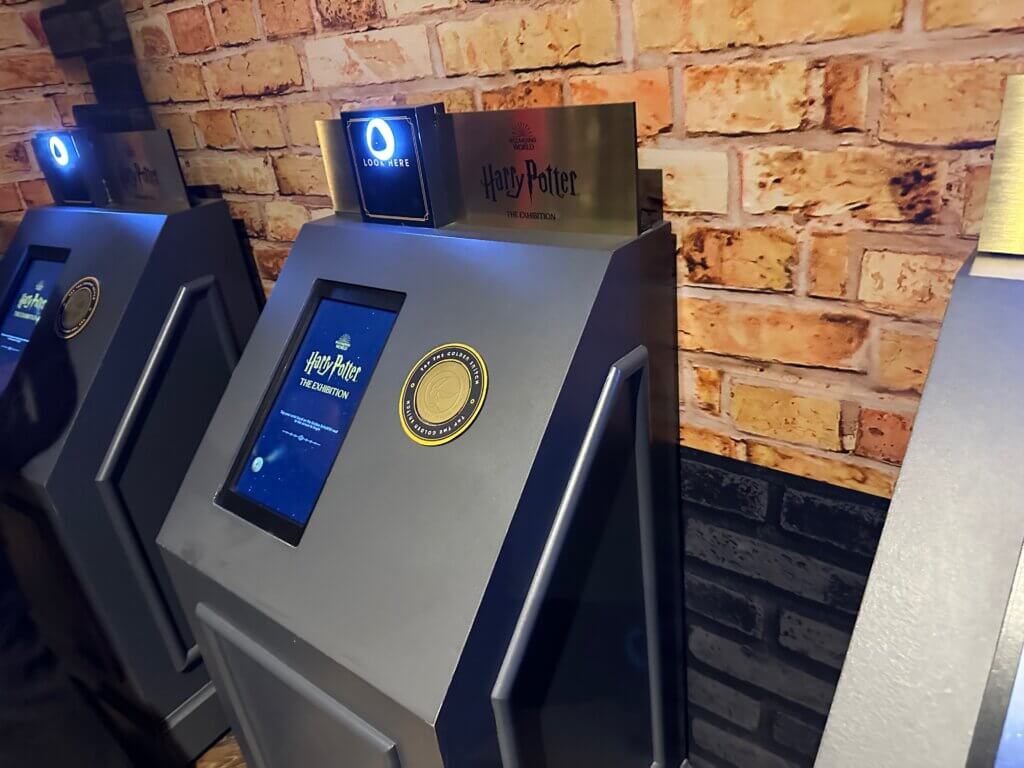 ---
I'll start with the positives
I'll start with the positives first, because then you can balance them against the negatives (which are following underneath).
There were positives to be found (it wasn't all bad), and I think it's important to be balanced. So here are the things I thought were done well at Harry Potter: The Exhibition in NYC.
---
First of all, they delivered on the costumes and props.
I think this is the strongest part of the experience. There were plenty of beautiful costumes and props to look at and admire throughout, and there were lots of costumes from different movies and characters.
The costumes are the through-line throughout the whole museum. You'll see beautiful costumes along the way, often related to whichever theme that part of the exhibition is following.
For example, in the interactive 'potions lab' you'll also find costumes from the Potions professors, Slughorn and Snape.
Here are just a handful of the costumes on display: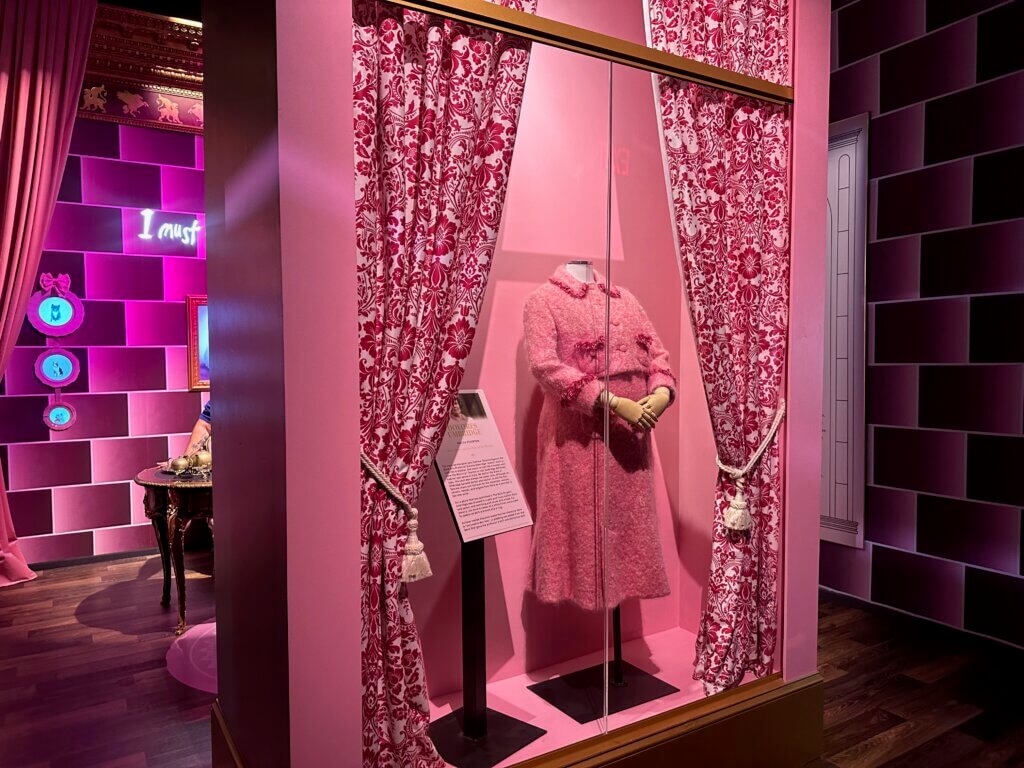 Secondly, the interactive elements are plentiful.
Even with my criticisms of these elements, there are plenty of them to try your hand at during the exhibition. Which is certainly a positive.
From memory, I think there were more than 12 interactive elements throughout the exhibition. Some were better than others.
And, you don't have to wait too long to use them, as there are often between 4-8 machines available.
---
Thirdly, some of the photo opportunities were really nice.
The photo opportunities throughout Harry Potter: The Exhibition were good. Some were better than others, but on the whole, this was one of the more impressive parts of the experience.
For example, they had Professor Umbridge's office, Hagrid's hut, and the cupboard under the stairs. These were really fun – and crucial to my enjoyment. They definitely managed to salvage some of the fun for me, and provided some value-for-money.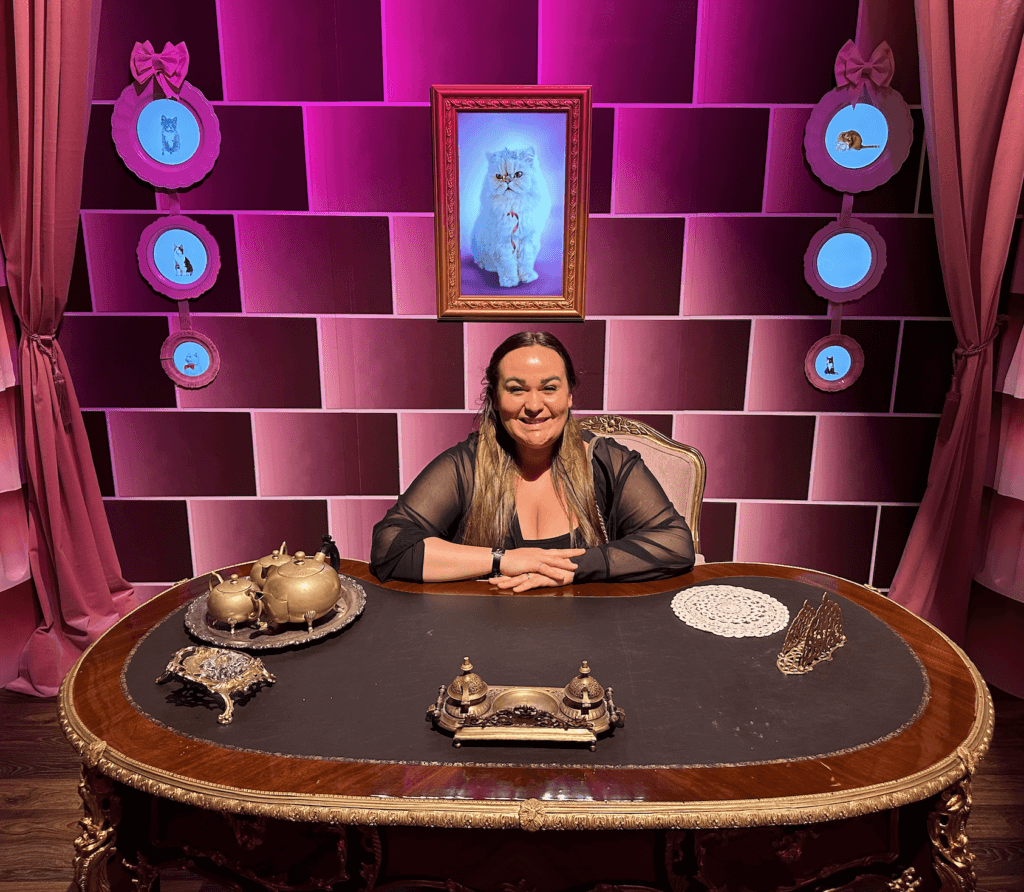 ---
Now let's get onto what I didn't like.
I'll start from the beginning of my experience, and try and report on everything in the order I noticed / experience them.
---
The first thing I noticed, was just how much waiting there was, and how chaotic it seemed.
When first entering, despite arriving at my allocated time-slot, I was queuing for 30 minutes. It was chaotic, and they barely had enough room in the lobby for everyone waiting (so about 25 people were queuing outside in the rain).
Once you're through the 'initial queue' you enter the upstairs queue, where you need to wait again for a wristband machine – so you can fill in your details and activate your profile. This was another 15-20 minutes of waiting.
After that, you guessed it, more waiting. This time, waiting to enter the actual museum, and watch the introduction video. Luckily, once you finally get in, there isn't much more waiting – which is a relief.
Also, as a side-note here, the entrance escalators were broken. This wasn't a good first-impression as all, and felt super chaotic and messy. I also don't know what accessibility options they had (given this was broken). But it doesn't seem promising there were any to be honest.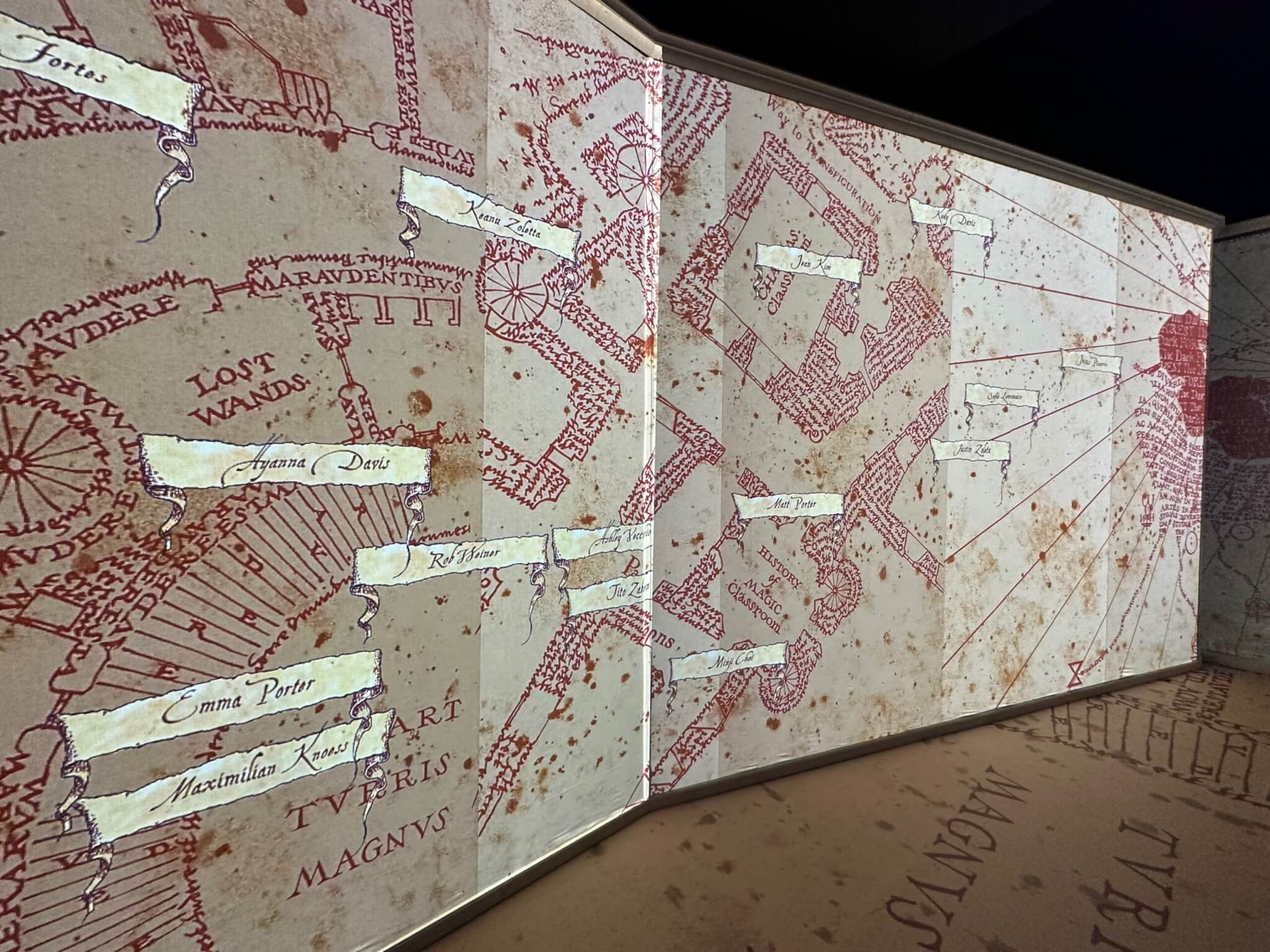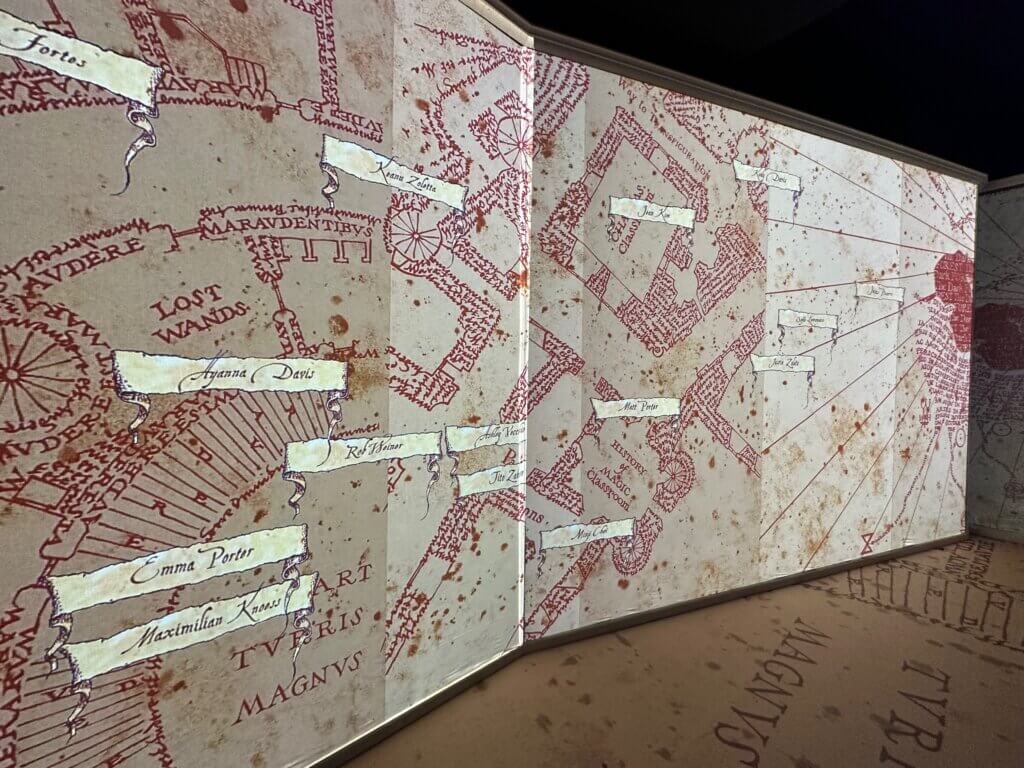 ---
My next criticism was how basic the 'challenges' were
I'm not sure what I was expecting from the challenges and tasks – but I felt really disappointed by them.
It was stuff like 'scan your wristband, and make this swooshing motion with your finger', or 'swipe you wristband and stare aimlessly into the crystal ball until something pops up. Or, 'scan your wristband and answer this beyond-simple question'.
I don't know – it just felt a bit basic and half-assed. I know it has to be accessible to all ages, but even the 3 year olds I know would've been bored by it after one or two prompts.
It seemed like such a shame to me to have such a great technological asset, and not make any effort to actually challenge or excite people with it.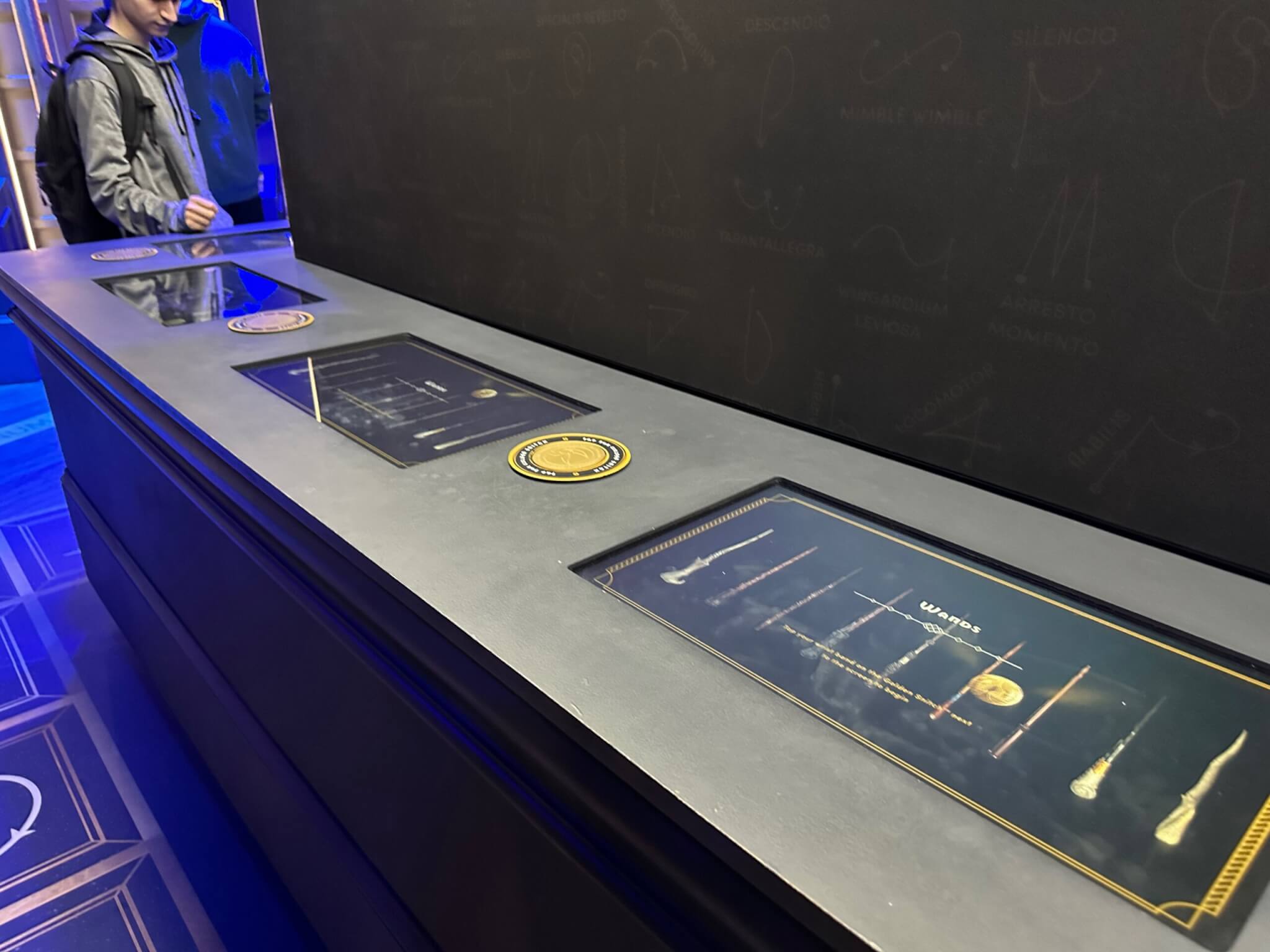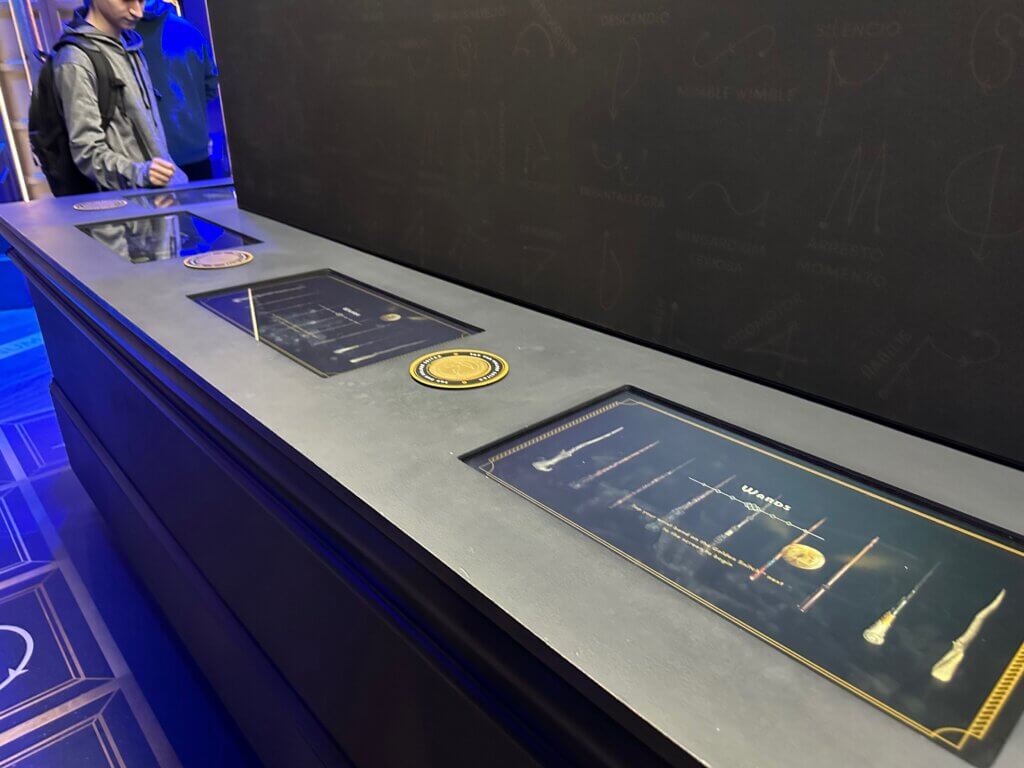 ---
My third critique, was that there was a lack of 'attention to detail'
Every other 'wizarding world' attraction I've been to (regardless of country or city) has always had fantastic attention to detail.
But this one? It kind of felt thrown together, like a slap-dash temporary installment.
Some of the 'set-design' elements were really lack-lustre, and in some areas, I literally noticed backdrops hanging off the walls, or curtains falling down. There were other, better, areas, but once the magic is ruined, I think it's ruined.
Once I started to look for the mistakes and the mess, I couldn't miss it. It became glaringly obvious to me.
A lot of the experience just felt a bit 'cheap'. Like it had been put together quickly, for profit. This is something I have never thought in other Harry Potter attractions. For example, the London studio tours are beautifully presented, and the upkeep is maintained to perfection.
One particular disappointing example, was the 'The Great Hall' part of the Harry Potter Exhibition. I was just a couple of tables in front of a backdrop. It just fell a bit… flat. If you've ever been to the London Studio Tour, you'll know that the Great Hall is one of the most breath-taking moments of the tour, and this just didn't compare in any way, at all.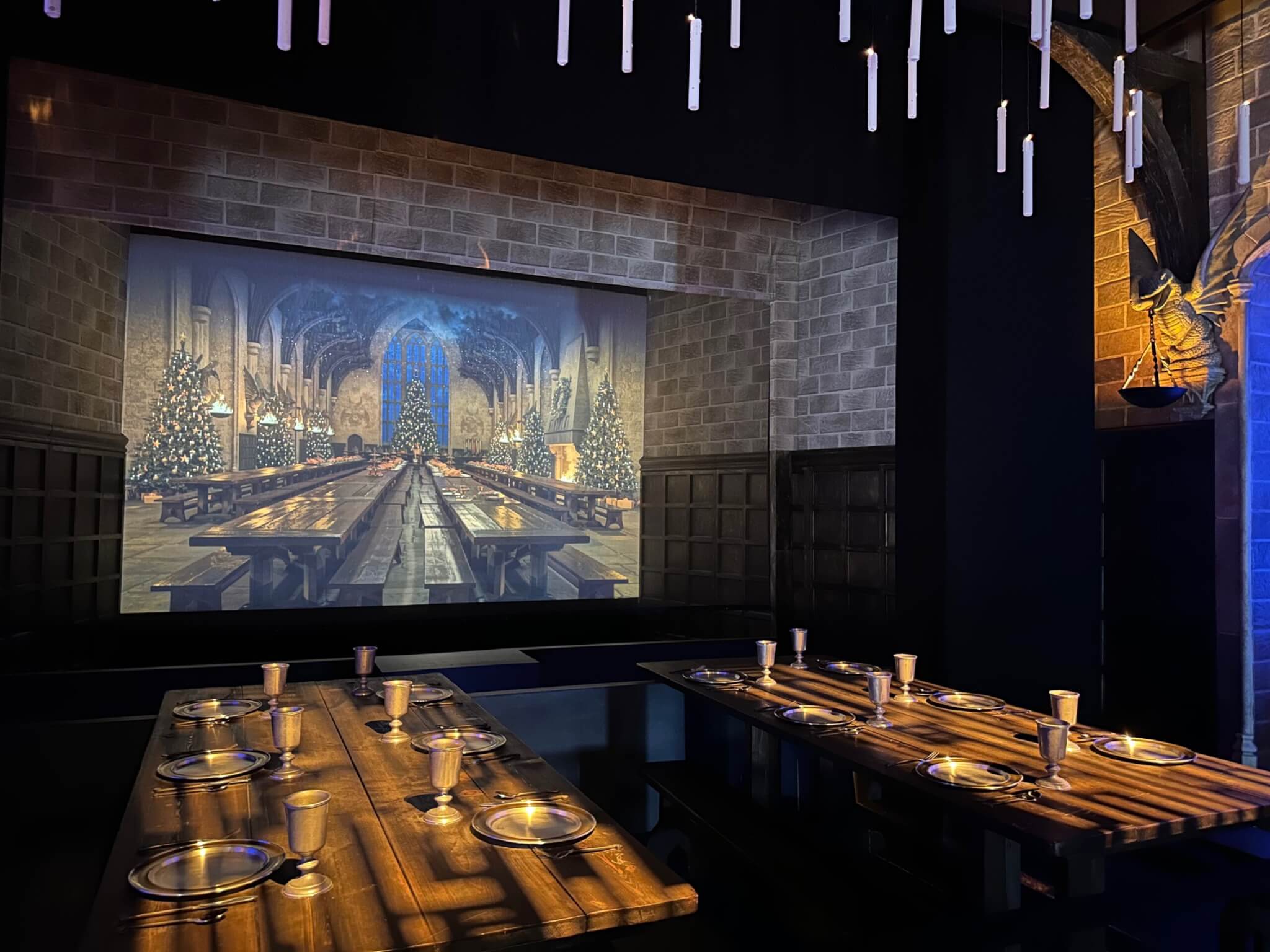 A second disappointing example, was the dragon (about halfway through the museum). Again, it just fell flat. It felt like a big plastic, cheaply made dragon. Certainly not an authentic prop, or even a convincing replica from the movie.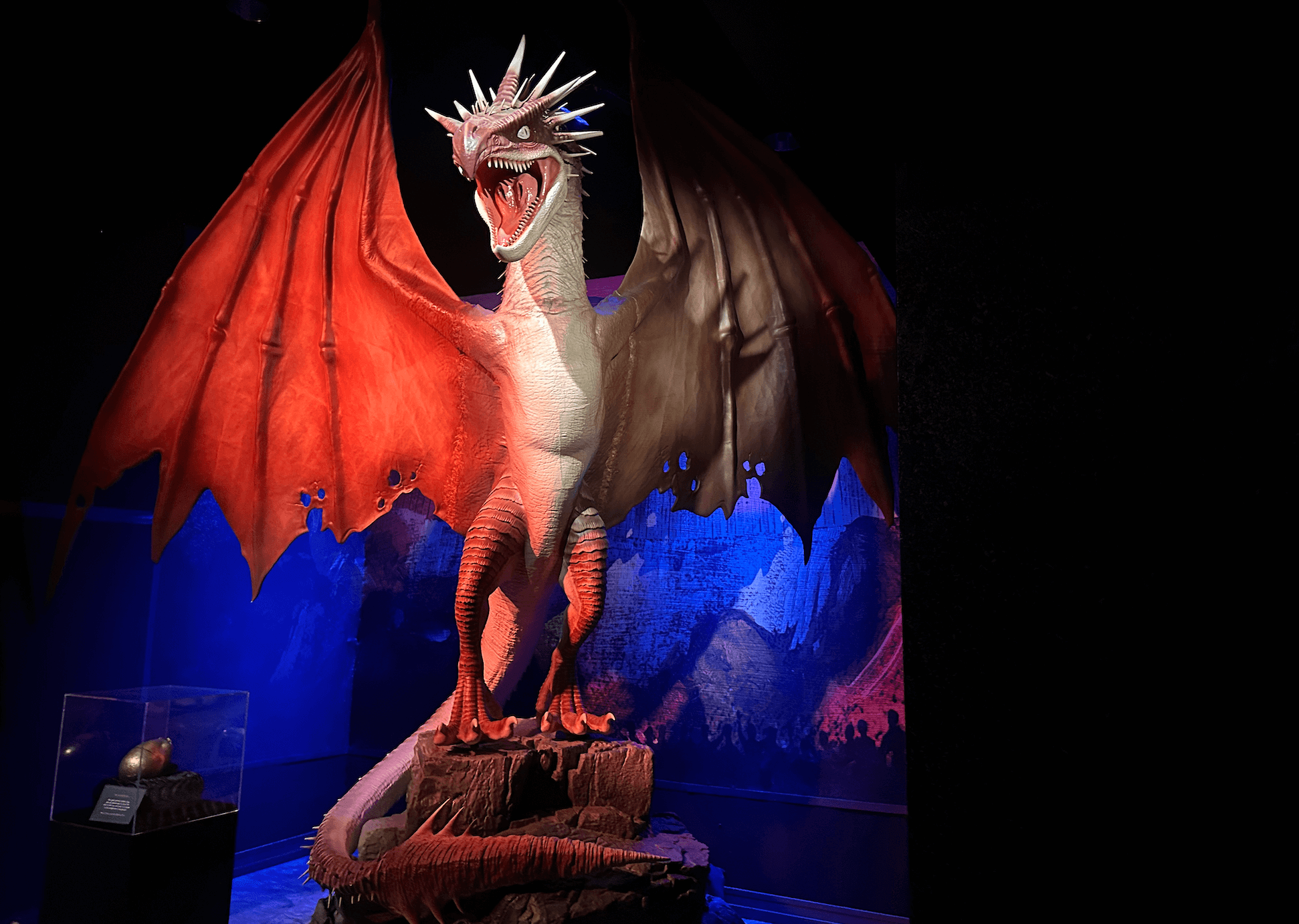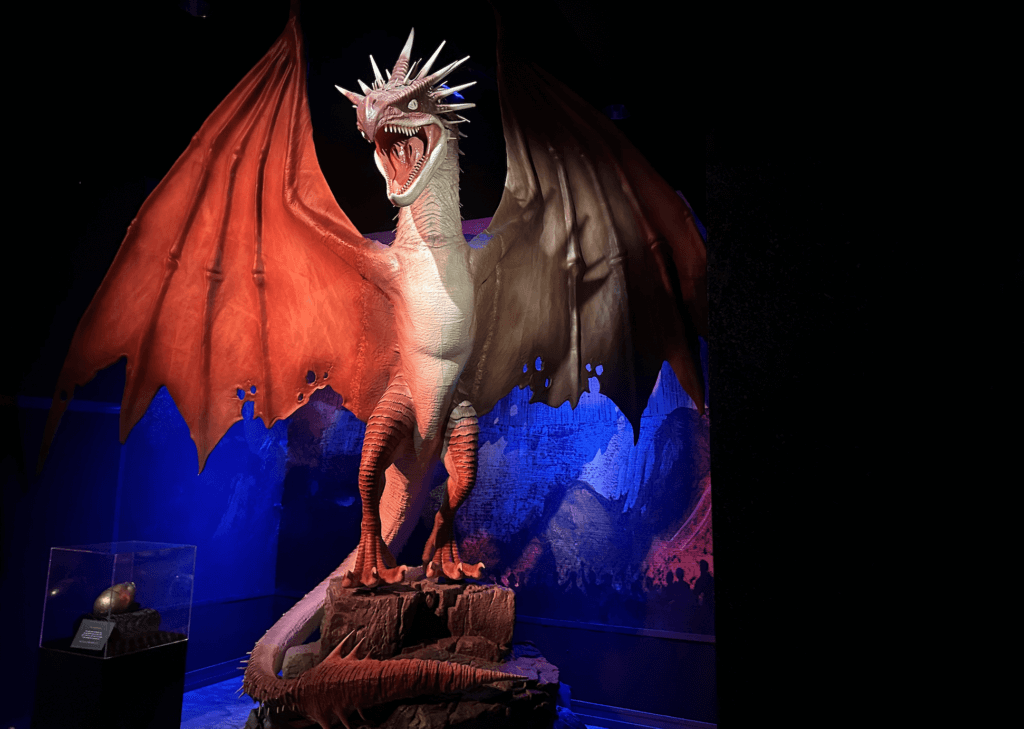 And finally, another bit of Harry Potter: The Exhibition that I found a bit disappointing was the Quidditch area. There was no queuing system (meaning that people were using the amenities and not sharing the experience), and also the curtains and backdrops were literally falling down. It just felt a bit poorly managed and messy.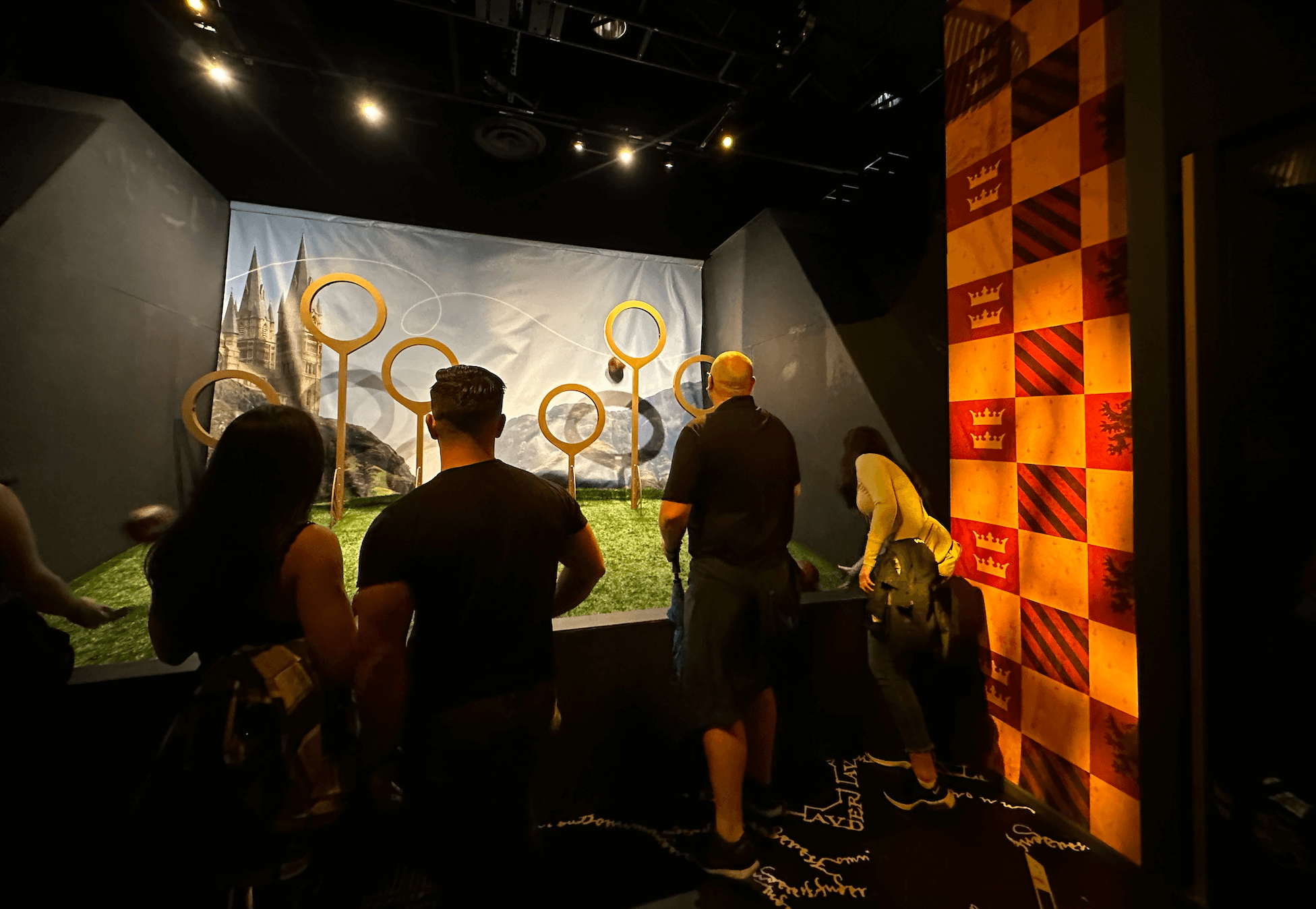 ---
Complaint number 4? The restrooms were terrible.
The restrooms (located halfway through the Harry Potter Exhibition) really ruined the magic too.
You had to exit out of a side-door, and climb up some broken escalators into a fluorescent white restroom, that felt more like it belonged on a building site, than a magical museum.
Look, I'm not expecting the toilets to be wizarding-world themed, but I am expecting the restrooms to feel accessible, and part of the overall experience. Oh, and I am expecting them to be clean.
I didn't take a photo in the restrooms (obviously). Because that'd be weird.
---
So, honestly, it isn't really something I would recommend.
For the $29 ticket price, I don't think I can reasonably recommend this. If you really want to visit, and overlook my advice, I'm sure you'll enjoy parts of it – but personally, there are so many other things in NYC I would rather spend that money on.
As an aside here, the flagship Harry Potter store in NYC (which isn't associated with this place) is located about 20 blocks south, and I thought it was far more enjoyable than Harry Potter: The Exhibition.
Read my review of the flagship Harry Potter store here!
The Harry Potter store also had lots of photo opportunities, and it's also completely free to enter. So I would recommend heading here instead. Save yourself some money, and get a similar experience / vibe.
Bonus content! I've actually written a list of 6 other Harry Potter-themed activities in NYC, and you might want to take a look at that and see if any of the other locations catch your eye!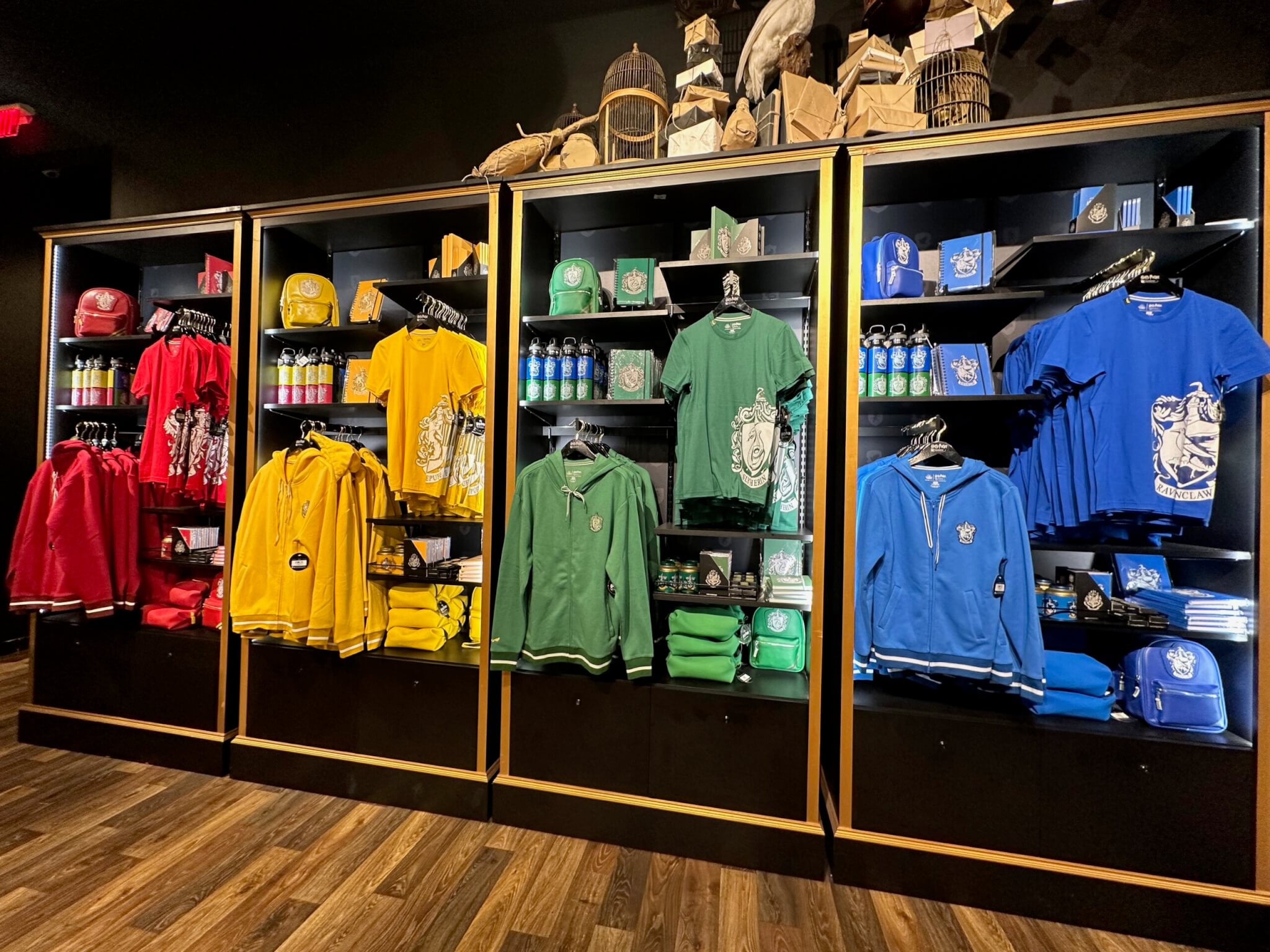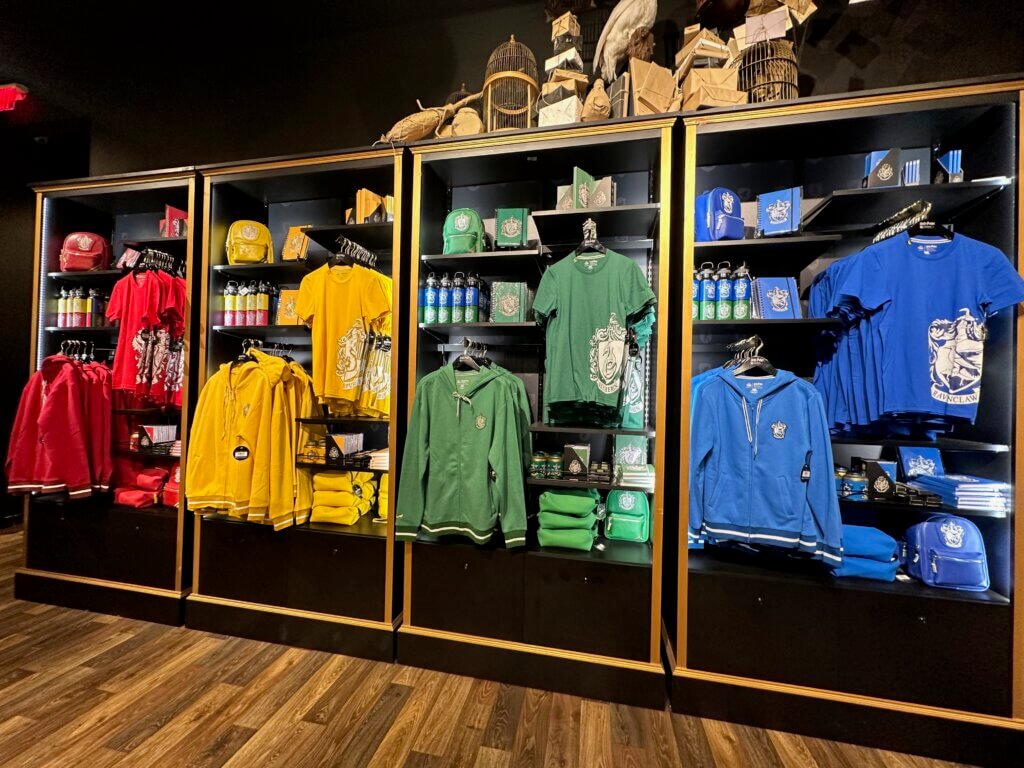 ---
You can also watch my TikTok on Harry Potter: The Exhibition!
If you want to see the Harry Potter Exhibition in even more detail, then I recommend checking out my TikTok video below!
I also recorded a video of the official Harry Potter store (which I recommended above as an alternative idea). You can watch that TikTok below too!
---