Whenever I visit Dubai I love making the most of the middle-eastern cuisine (it's my FAVOURITE) – and on my most recent visit my Mum and I got to try out Levantine at The Atlantis Hotel which specialises in just that kind of food.
The menu is massive but we wanted to try a little bit of everything, so we ordered the set menu for 2, which means you get a selection of dips and starters, as well as a main course (kebab) and traditional middle eastern desserts. The amount of food was so huge that we had to ask for some take-away bags (no wasting in our family!) but it was so so delicious.
Prepare for some keyboard drooling…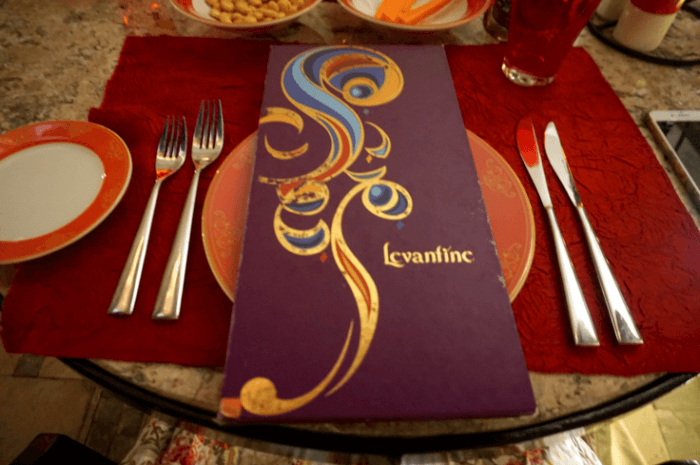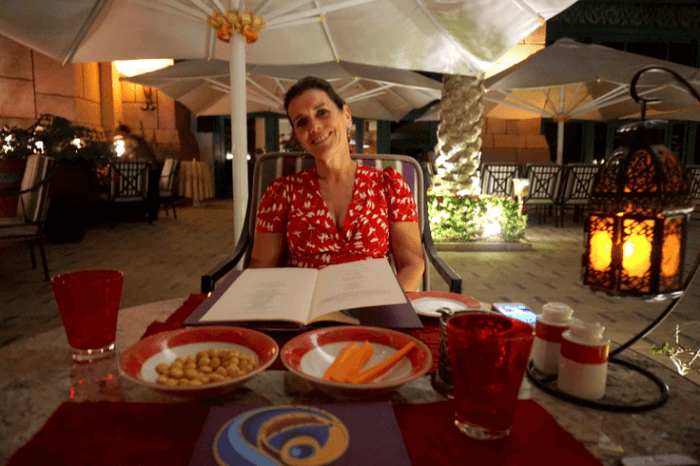 If you're visiting from September – May then you can probably get away with sitting outdoors (as it won't be too hot). In the summer months you might be a bit melty outside – so bear that in mind!
Oh and don't worry about missing out on the in-house entertainment by sitting outside, the bellydancers do come and perform outside too. Photos of the amazing bellydancer further down the post!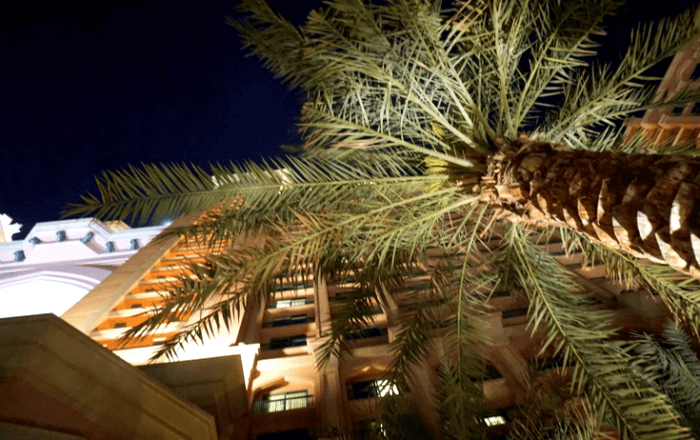 Here are the starters….
I don't remember what most of it was, only that it was delicious. The hummus was perfectly creamy, the tabouli was lemony and gorgeous, and the feta salad (which I totally need to learn to make) was so goooood.
The salad on the right in the photo below was also amazing- but I don't remember the name of it! I do have a Lebanese cookery book at home so might need to search for it in there.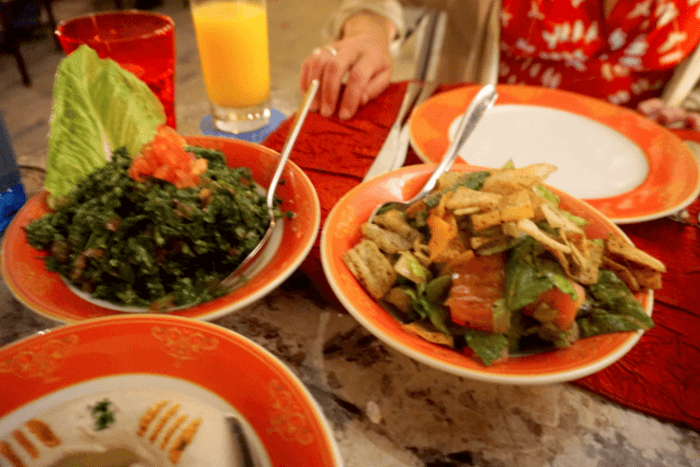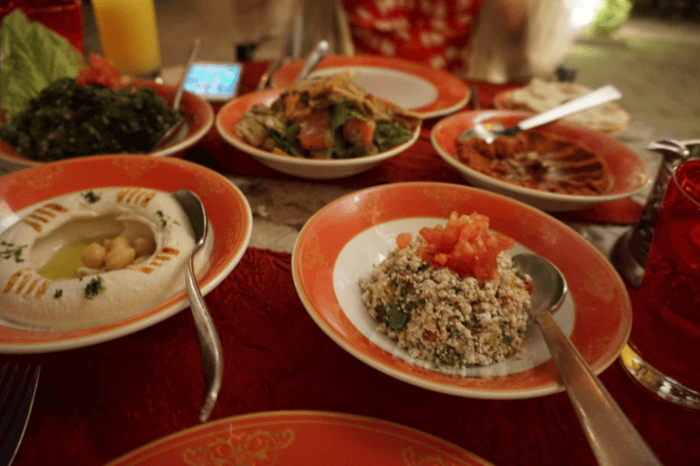 The waiters keep you stocked up with bread too and never miss a beat. I could eat flat bread until I pop, so this was maybe not a good thing haha. But I loved it at the time!
Below is the kebab we had as the main course… Again, delicious.