Last weekend I went to see The Inbetweeners 2 at the cinema – and it really made me miss Australia! But, surprisingly, the film didn't really represent the Australia Pad and I had experienced whilst we were there.
Or maybe we just did a good job of avoiding the annoying 'gap yah' travellers…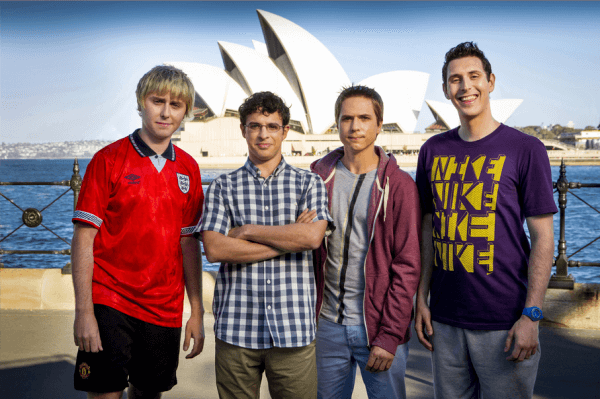 For me, Byron Bay was all about peace and quiet, it was one of the most beautiful beaches we'd stumbled across in Australia and we literally just wasted away the days sat on the sand taking it all in.
It got me thinking though, about other popular 'youth holiday' destinations that have a bad reputation – but are actually pretty gorgeous once you scratch beneath the surface. One of the places I always wanted to visit when I was younger (and by young, I mean 16/17) was Malaga. And the reason I wanted to visit? The nightlife, the drinking and the potential for matching t-shirts with funny nicknames, and bright green jello shots.
Now, my holiday priorities are a little different! So what is there in Malaga for travellers looking for a holiday with a little more substance?
Well, this Spanish city really allows you to immerse yourself in the life of the locals and see more of Spain than just the tourist trail (delightful as this trail itself may be!).
It's not all about the bars and beaches once you head out there: the city does actually have plenty of cultural places to visit, not that many of the teens ever get to see them.
Choosing the right time to visit
With around three hundred days of sunshine every year, the Mediterranean climate is ideal for a visit just about any time of the year (but bear in mind that southern Spain can get particularly hot in August). That heat will be nothing if you're used to Vegas heat or the Middle East but worth bearing in mind if you're more of a shade person.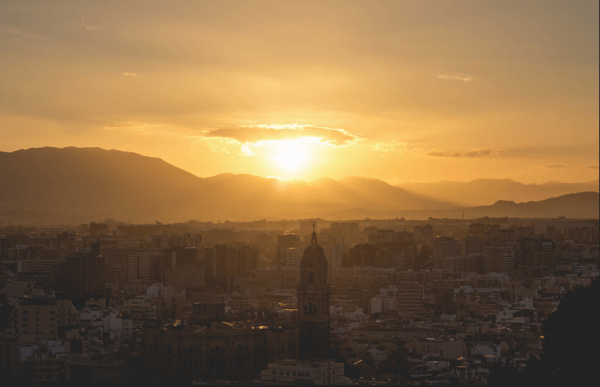 You can get affordable flights all year round, I did a quick search here on Thomson and the prices were very reasonable.
Taking in the culture
Once you get out there, there's a wonderful mixture of history and modern day: the city is a cultural hub and a bustling port town with adorable sights and hip restaurants and bars. You'll find Roman and Phoenician ruins in the centre of the city, along with a 16th century cathedral with Gothic, Renaissance and Baroque architecture all meshed together in one confusing but beautiful building.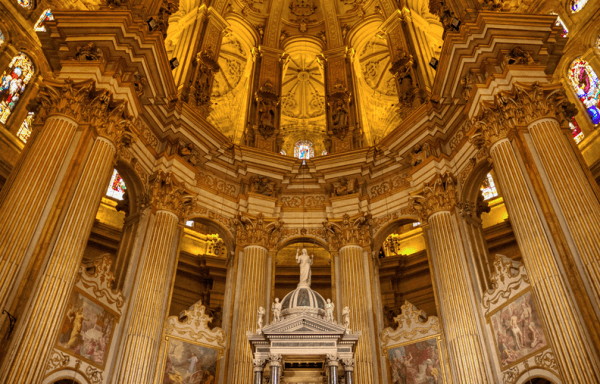 Be sure to visit the Picasso Museum, with pieces from his entire career spanning from the end of the 19th century up until his death in the 1970s (this is quite a treat for any art lover) and even those who aren't keen on the arts can appreciate the magic of seeing a Picasso up close and personal.
No trip to Malaga is complete without a visit to the Alcazaba fortress, which was built in the 11th century and now holds an archaeological museum. On the hill above the fortress, there's Gibralfaro Castle from the 1300s, which was built to protect the fortress and has amazing views of the city.
Don't forget to visit the Roman Amphitheatre and La Concepción Botanic Garden, which is considered to be one of the best in Europe.
Eating and drinking
There's something missing from your trip if you don't try some Spanish tapas (drooling over my keyboard at the very thought…!)
Malaga boasts traditional tapas restaurants and more modern tapas bars. As Malaga is a seaside city, the seafood is exceptionally delicious. You can eat sardines and prawns which were caught only that morning, so they taste particularly flavoursome. If you want truly fine seafood, try Maricuchi where you can eat freshly caught seafood at tables by the sea.
Where are your teen destinations that you'd like to re-visit?