It's been pretty rainy and cold in London this week so the beaches in Australia have pretty much been where my daydreams have been running off to lately. Here are a few of my favourites that we visited during the last year….
Bondi Beach
Just a 30 minute bus ride from central Sydney, this is one of my favourite beaches. It's pretty stunning to look at (obviously), but Bondi feels pretty safe and the beach (considering how busy it is) is really clean and well looked after too. There is even a grassy hill surrounding the beach for those who want the gorgeous views but not the sandy feet. Loved it!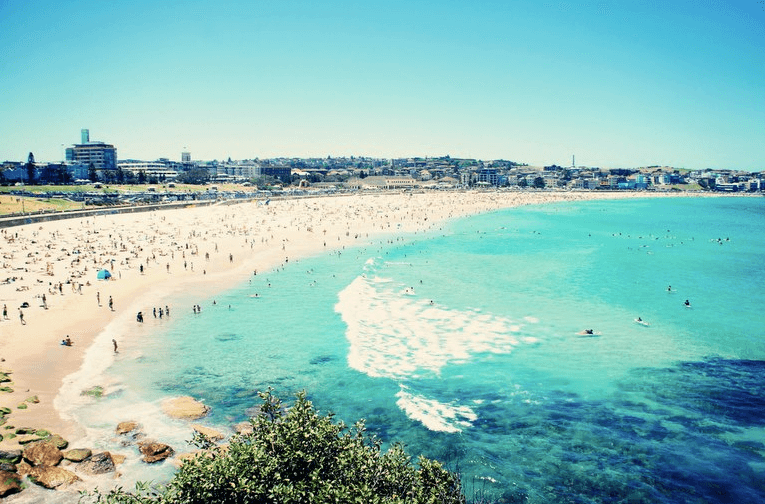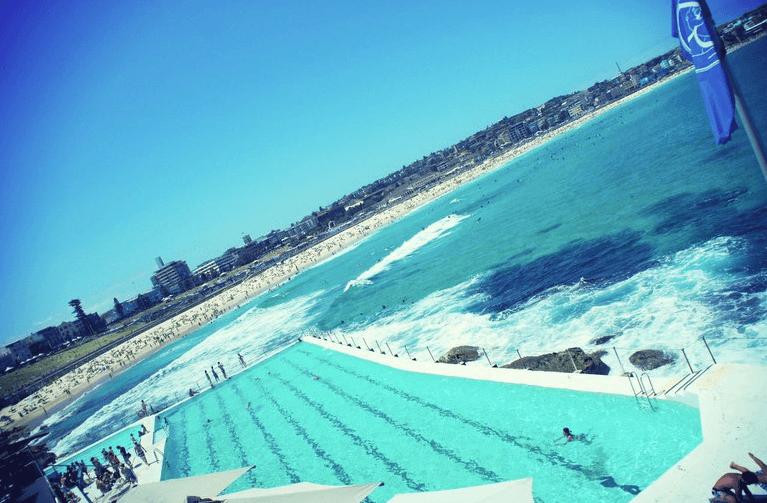 Hamilton Island Beach
We didn't get the best weather when we were at Hamilton Island – but the beauty of the Whitsundays didn't escape us, it's hard not to be wowed by the tropical beaches around here, raining or not! It's stunning. The water here is magical too – like pure turquoise. I'll be sure to return here one day – because I'm desperate to see it in the sunshine too.
Fraser Island Beach
Fraser Island is the world's largest sand island and has a few magical stories to tell as you drive around. There are fresh water lakes in-land, and even a ship wreck too. As beautiful as the beaches are on Fraser Island though, they're not exactly the kind of beach you can sunbathe on (what with all the jeeps and 4×4's zooming past).
Noosa Beach
Noosa was one of our favourite destinations in Australia and it was actually where we learnt to surf (which we can't recommend highly enough). The beaches here are stunning, the waters are calm enough to safely swim in (most of the year anyway) and the town and Hasting's Street are only a quick walk for when you fancy something to eat or drink.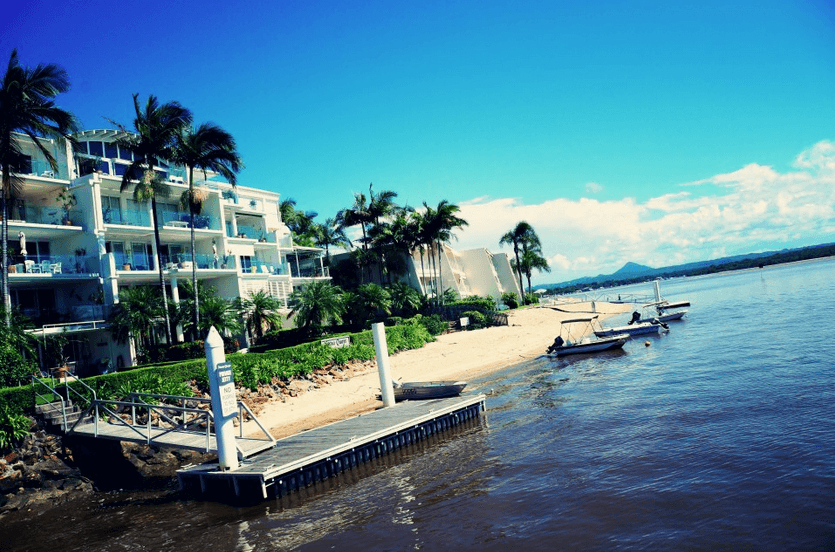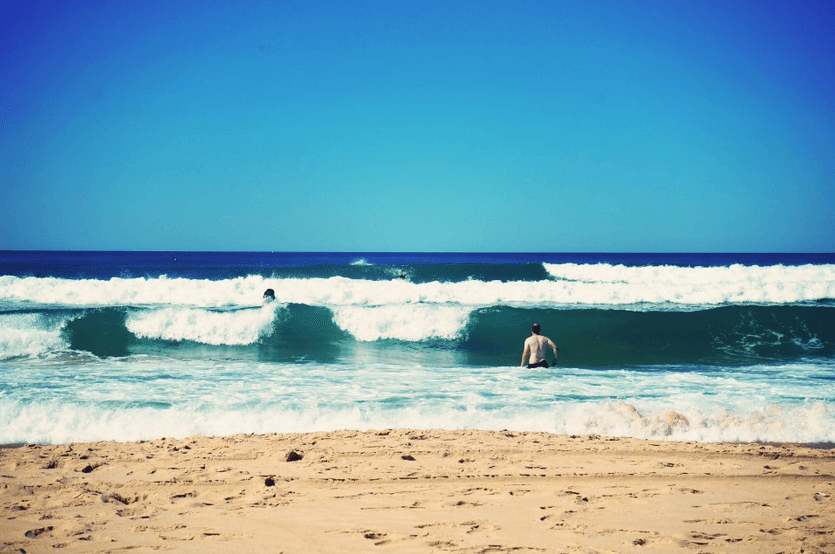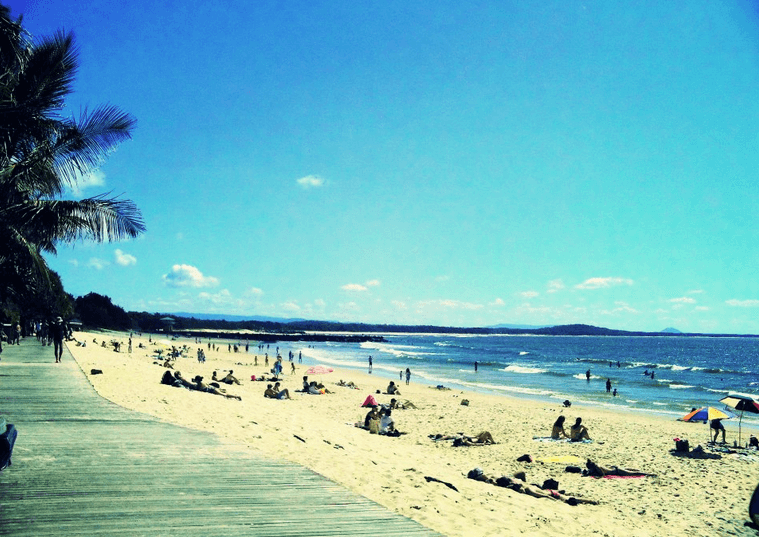 Brisbane's "fake" beach
Now I know Brisbane gets a lot of stick from travellers, but we loved it – and we especially loved the man-made beach in the town centre. In fact one of my favourite days in Oz was spent relaxing on it. Sure, it's not the most 'authentic' beach experience – and you can't surf there – but it didn't take any of the magic away for me.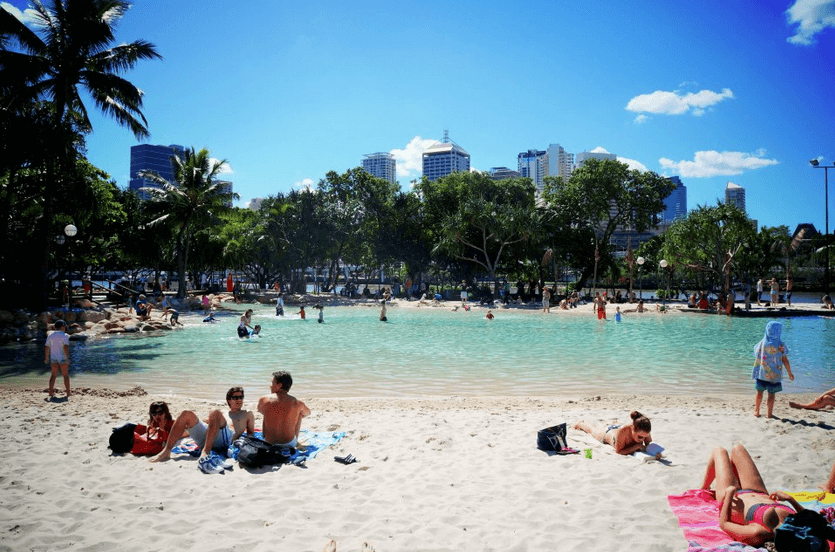 Surfer Paradise Beach – The Gold Coast
Known as the Miami of Australia, Surfers Paradise is very much a party destination for those wanting a beach during the day and nightlife during the evening. I loved the beach here and we spent every day sitting on it, people watching, taking a dip in the sea and sunbathing. Sure, it's not a secluded beach, but it's extremely clean, the sand is gorgeous and the water is beautiful.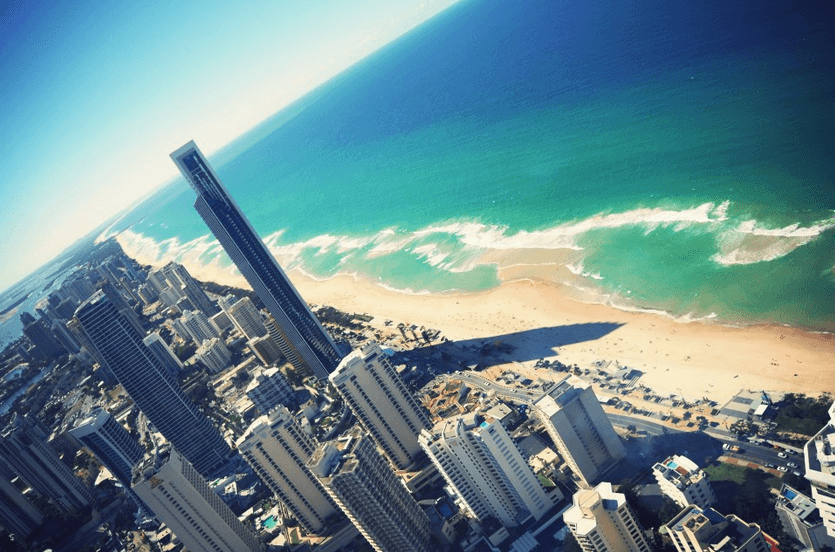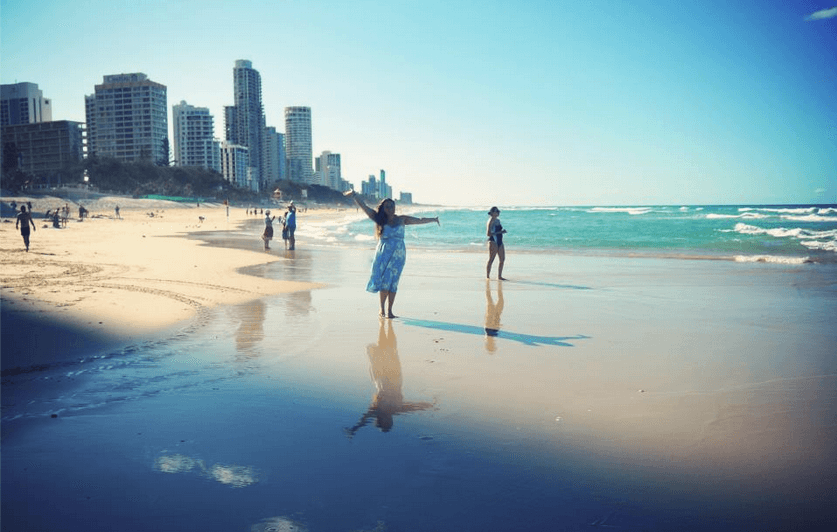 Byron Bay Beach
Byron Bay was recommended to me by a few people before we headed over to Oz, so I knew we'd have to spend some time there so I could see what all the fuss was about. It's stunning. I can't say anything bad about it being honest. I loved the relaxed vibe, the calm waters, the clean, squeaky sand and the low-key vibe that just seemed to ooze through the whole town. Dogs are also allowed on this beach (unlike many others we'd been to) which made it so much fun – and meant people were constantly talking to each other.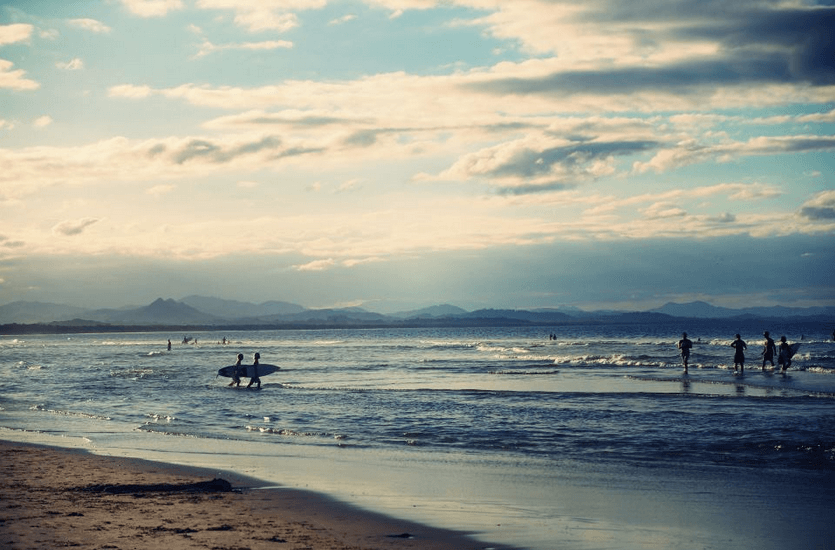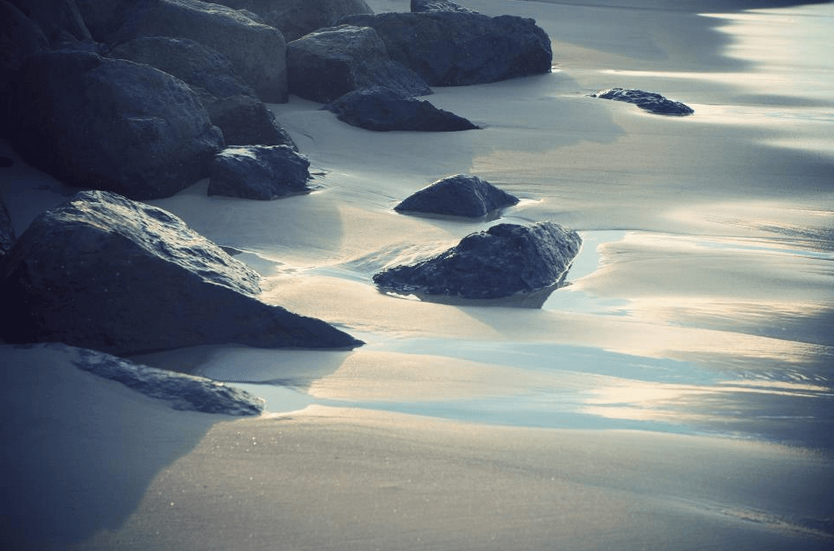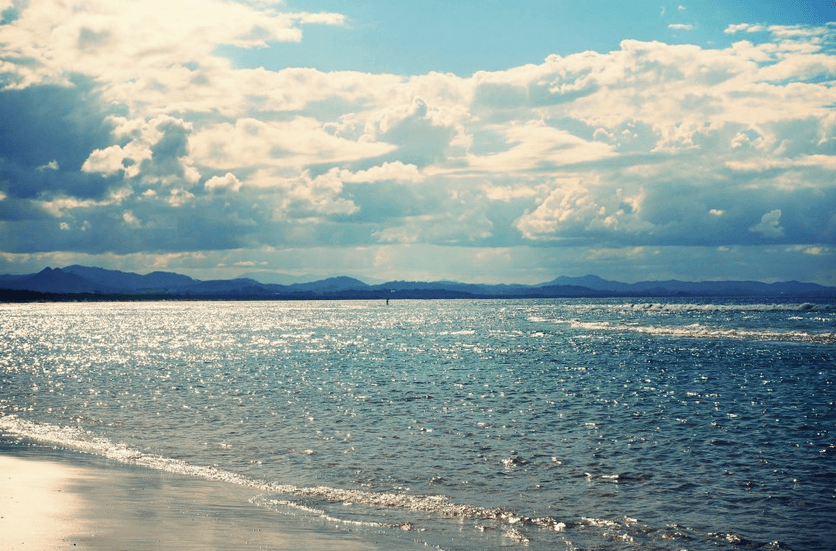 Gibson's Steps, The Great Ocean Road
I doubt you'd go here for the sunshine or for sunbathing (as it's pretty remote and pretty southern) but the views from this beach were stunning. It reminded me of the scene in Inception where Leo washes up on the beach. It honestly feels like the end of the world – it's just beautiful.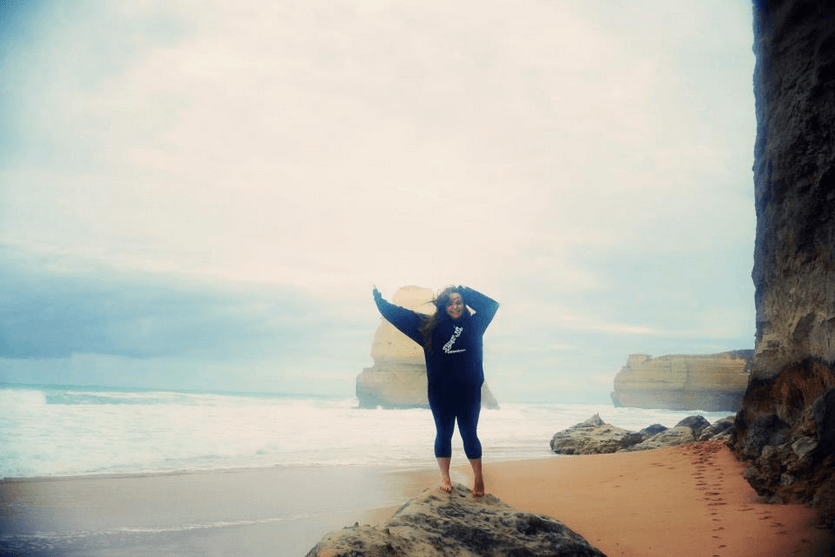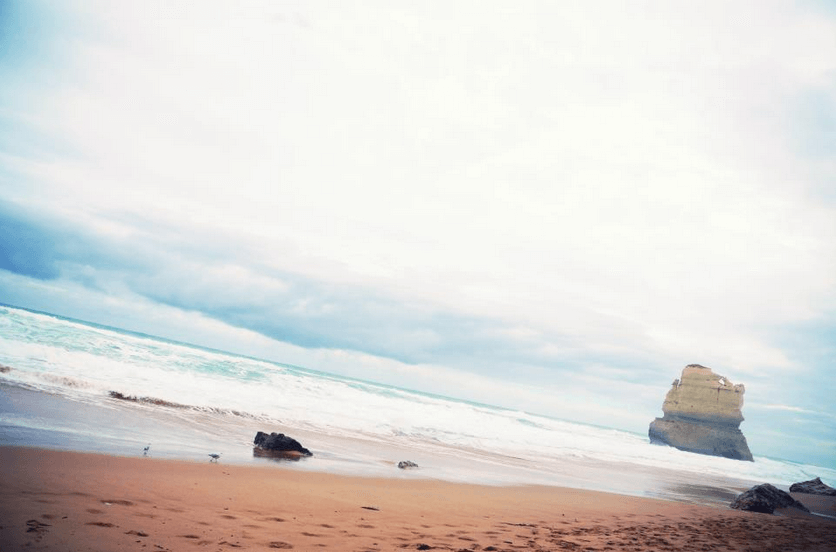 Manly Beach
Another beach right near Sydney city centre (a mere 15 minute ferry ride away) Manly Beach is really lovely and well maintained. For us, we much preferred Bondi – but manly beach is still worth a trip to. The little town has cute little market stalls and a great high street for shopping too – for when the beach get's too hot.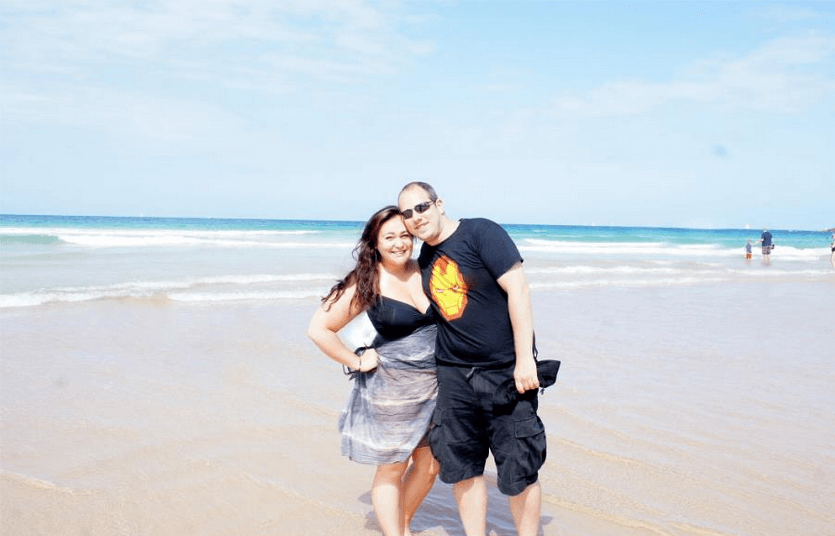 What beaches in Australia would you recommend?