Murano is one of the lesser known islands just a 20 minute ferry ride from Venice city centre (and the part known more for its touristy hotspots).
During my trip to Venice with my gorgeous friend Harriet, our hotel was actually located on Murano island (you can more info about the hotel here) so we were lucky enough to spend a proper amount of time exploring this more 'local' side of the city.
The one thing Murano is really well known for, is the glass making / glass blowing. You can see it all over the island, there are factories and shops scattered along all the little cobbled streets – selling all kinds of stunning glass creations.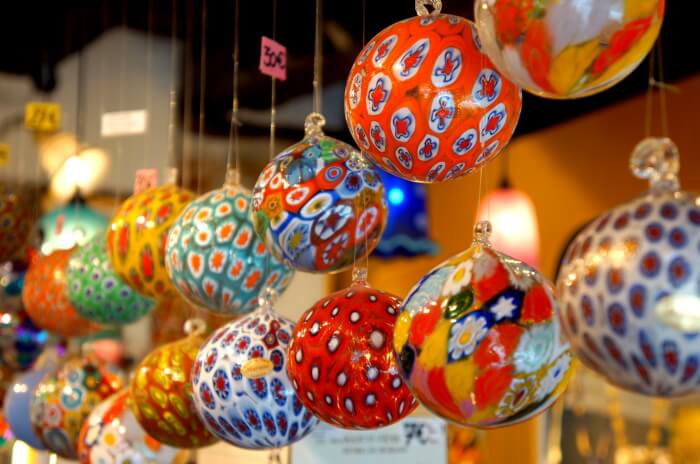 As I mentioned, Murano is only a quick ferry ride from the main city of Venice – so I'd say to anyone visiting, to dedicate half a day coming over to Murano and really soak it all in.
If you're planning on buying any glass in Venice, you should definitely ensure you're buying it from the real island of Murano too – as it's the only way you can ensure it's genuine Murano product (and not cheap replica glass).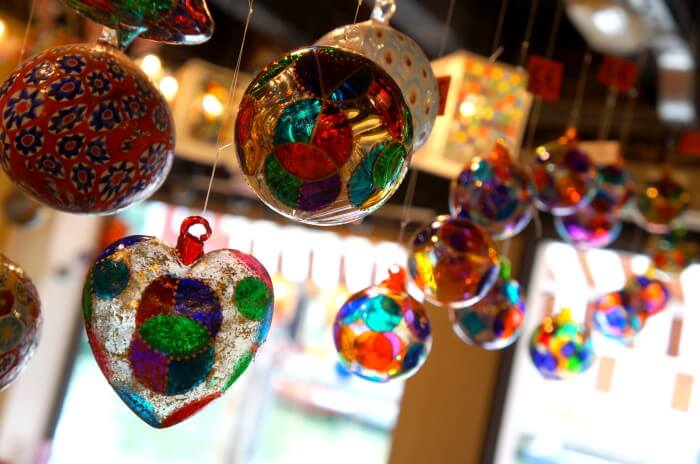 As you can see in the photos, the glass products are literally gorgeous. The glass comes in all shapes and sizes, and all kinds of creations, you could spend hours looking through the shops and not stumble upon the same creation twice.
There are tiny ornaments, vases, huge glass animal creations – and even magnificent chandeliers made entirely of glass. It's really something – especially when you know it's all been hand made only feet away from the shop you're standing in.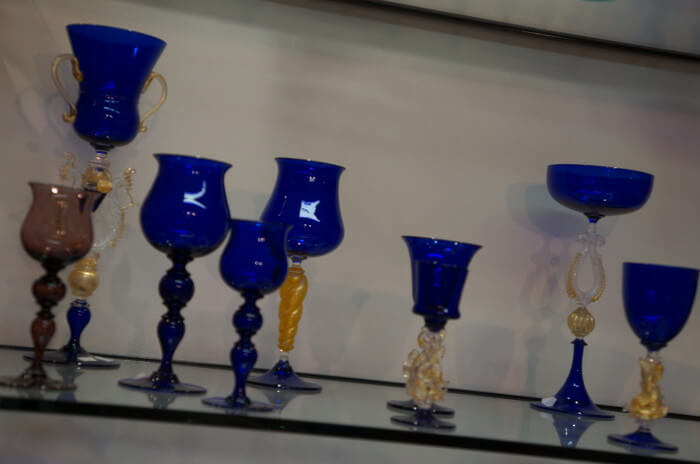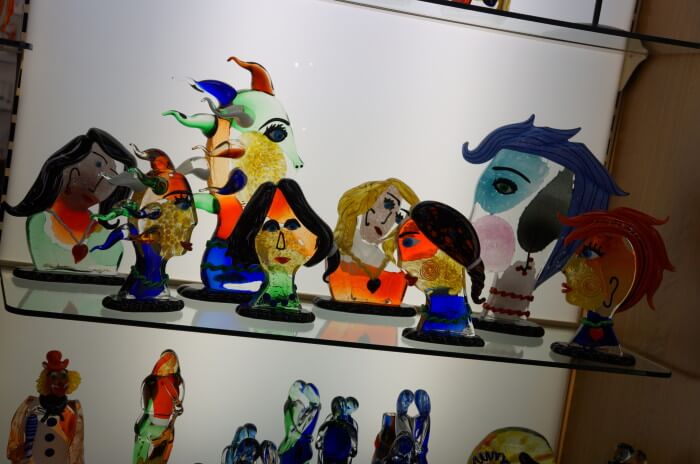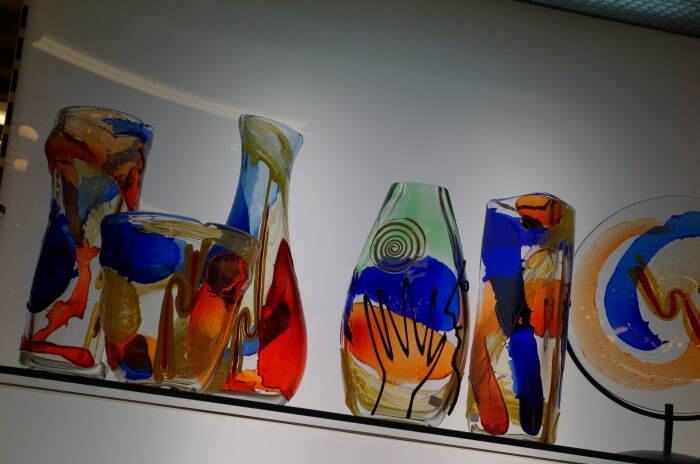 And it's not just fragile bits and bobs – Harriet bought some Murano Glass sunglasses whilst we were there – so there are all sorts of things to find.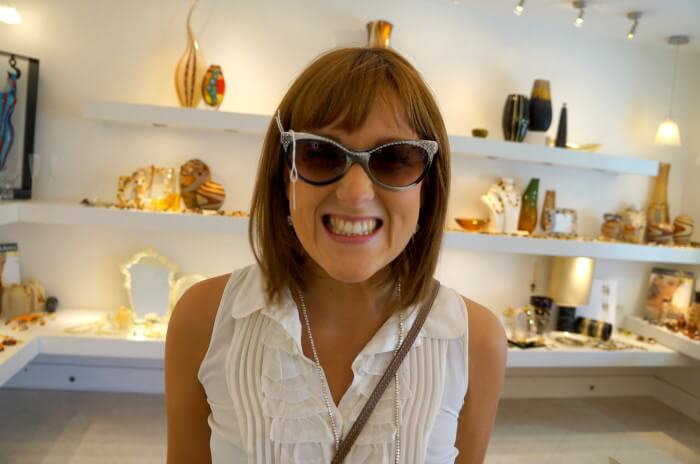 For an easy souvenir to bring home, keep an eye out for the beautiful jewellery many of the shops sell too. I fell in love with these adorable little necklaces. And the slightly more decadent beaded ones below too…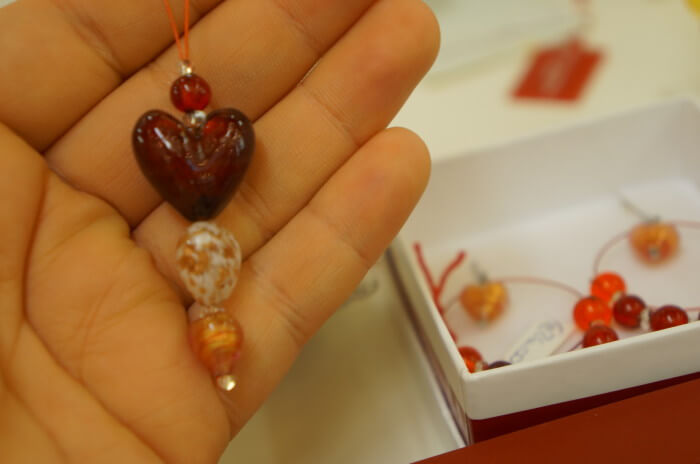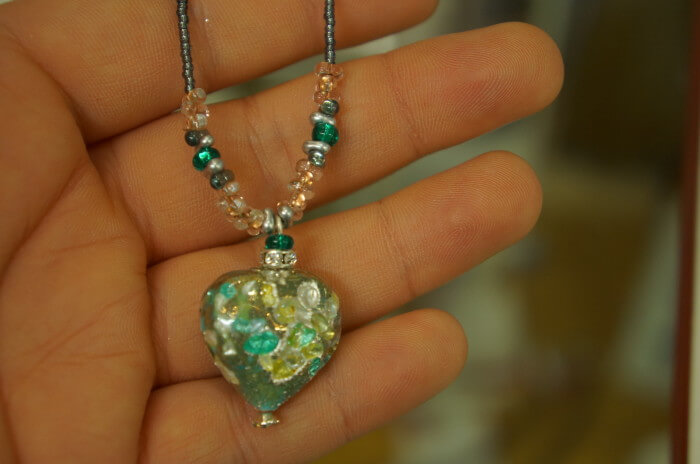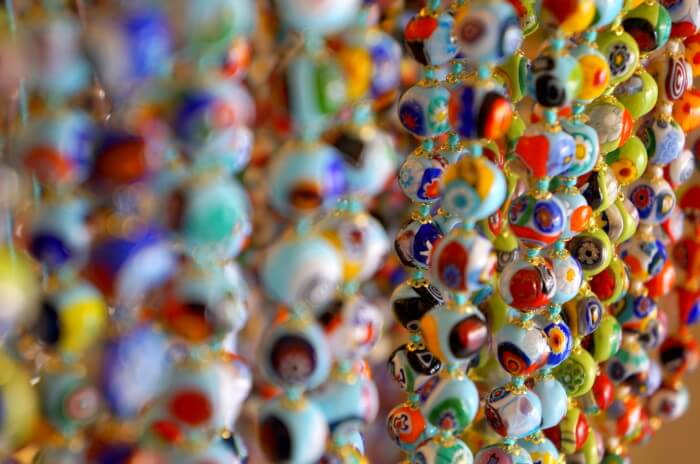 After looking around all the shops, head over to the factory – where you can watch live glass blowing demonstrations, standing little more than a few feet away from the artists themselves.
I've honestly never seen anything like it – and it blew my mind. 
I never realised how much skill you had to have and how precise and perfectly these men have honed their talents.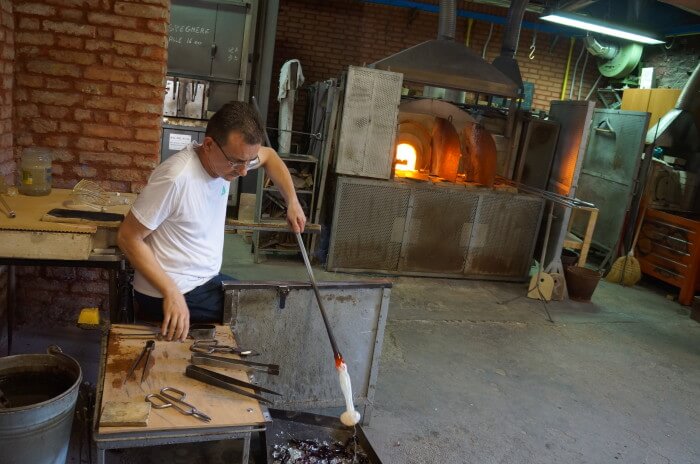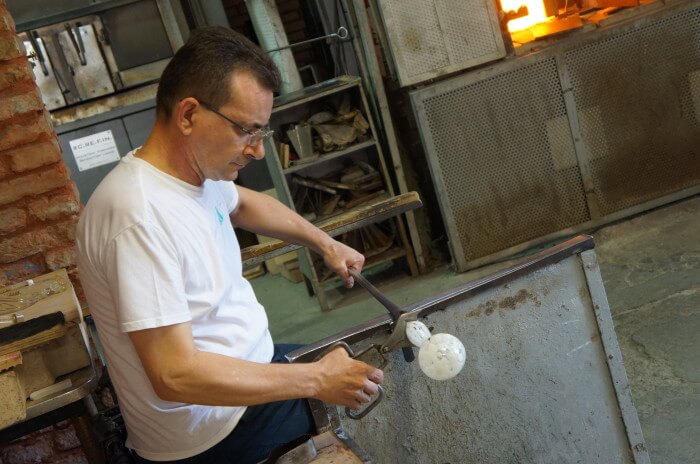 The tours seemed to be happening every 30 minutes or so, and we simply had to wait outside the factory (where a queue was already forming – so it was pretty obvious where to stand). It didn't cost a penny to get in, so make sure no one tries to charge you!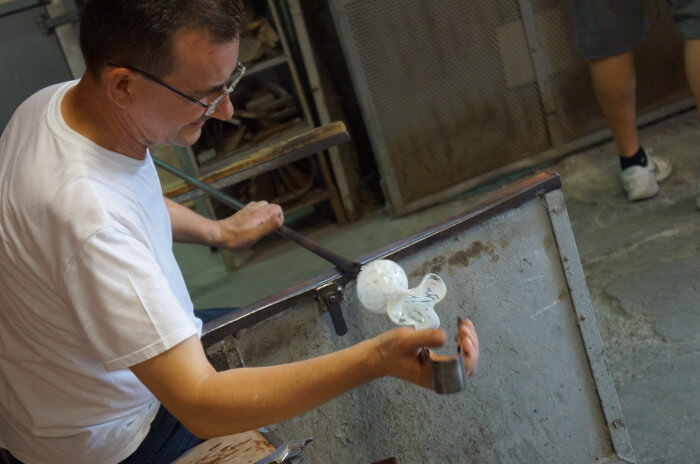 Also, remember you can get a water bus over to Murano for very little cost – there's absolutely no need to splash out on an expensive water taxi!