Not a real Jail. 
So if you came here looking for some hilarious travel story about me getting arrested – sorry to disappoint. This was the night we spent in Christchurch (NZ). We had to quickly snap up somewhere to sleep for the night very last minute – and our friend Hannah managed to grab us a room at the Jailhouse Accommodation – which is a hostel converted from a big jail building.
It's pretty impressive, and even with the (very un-romantic) twin beds, it was a hilarious and very amusing way to spend the night.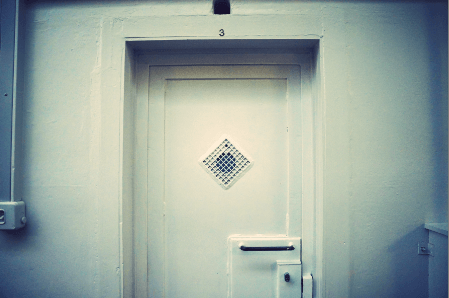 The rooms have huge metal doors (we think they were the original prison doors) that were super heavy and add to the whole authentic feel of the place. Although saying that, everything else in the room is new. New bed, flooring, and all of that – and nice curtains and blankets to make it seem a little less prison-ish. Saying that though – when you're lying in the bunk beds during the night and you hear people walking up and down the corridors outside, it's a whole different story! The hostel even provide you with fitting attire… if you fancy it.
But it's not all doom and gloom. The hostel has a lovely little sun lounge at the front with board games, books and magazines, etc. They even do coffee and have a movie and pool (as in snooker, not swimming) room upstairs.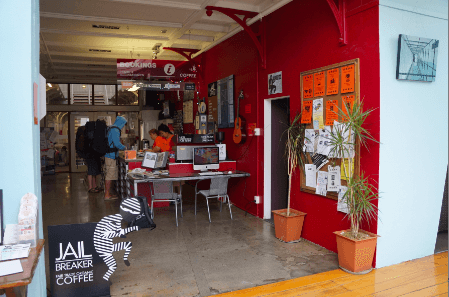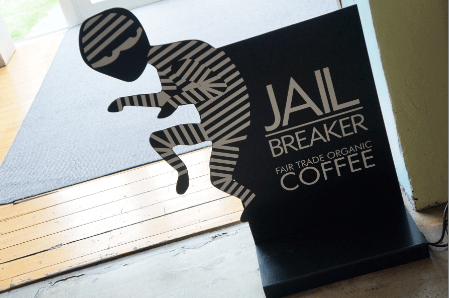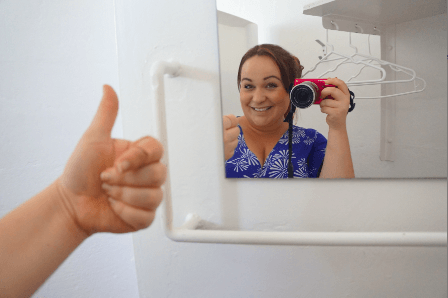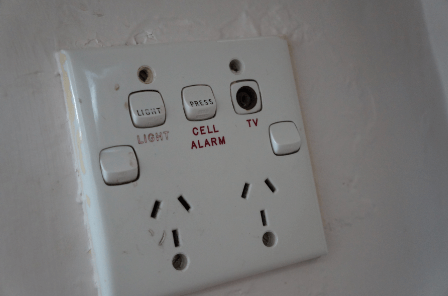 It took all our self-restraint to not push this button. WHAT IS THE CELL ALARM!? I kind of regret not giving it a try now.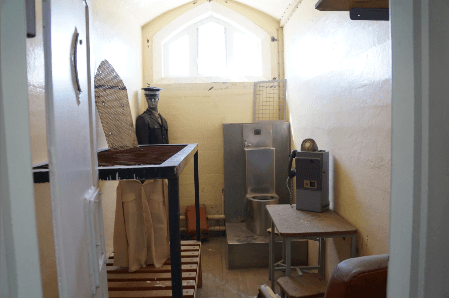 The above photo is one of the un-converted original cells. It's only there to show you what once was (you don't have to sleep in that one – thank goodness!) but it's awesome to see what the place once was like. Not keen on the ensuite though… bit awkward.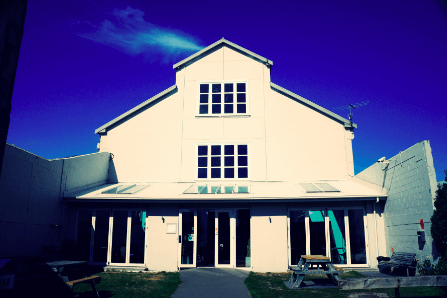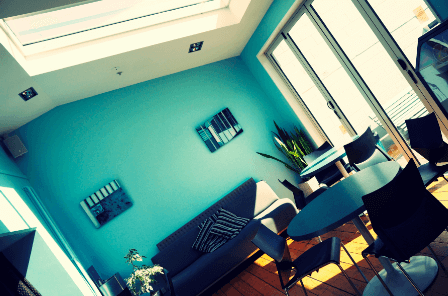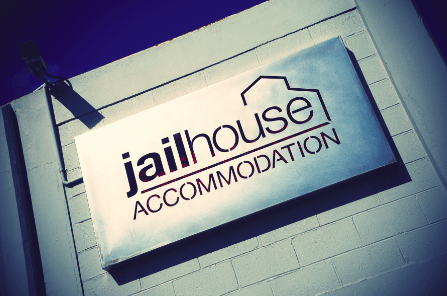 Overall we actually really loved staying here. It was something different, and a great experience and we can now say we've slept in a jail! It's an awesome choice if you're in Christchurch and you want somewhere fun and central to stay in, that is a little more unusual and unique than the average YHA. I think they do offer double rooms as well as twins (we had to opt for the twin because we were booking so last minute) so it might be a good option for couples too if you can grab one of the doubles up.
Here's the website! Jail.co.nz