We were asked by the Wanderlust Hotel to come and stay a night with them whilst we were in Singapore – to review the hotel and let people know what we thought of the place. Well, let's start by saying – this isn't exactly your average hotel. This is like a hotel out of someone wildest dreams. The bedrooms are like the kind of rooms your 10 year old self would have wanted – and trust me – that still kind of appeals even in your twenties. My inner child was gloriously happy the entire time we were there. Everything is just so fun and fairy-tale like. It made such a difference to the normal hotel rooms, where each one is the same. In Wanderlust – not one room resembles another and each floor has it's own "theme". Ours was Creature Comforts.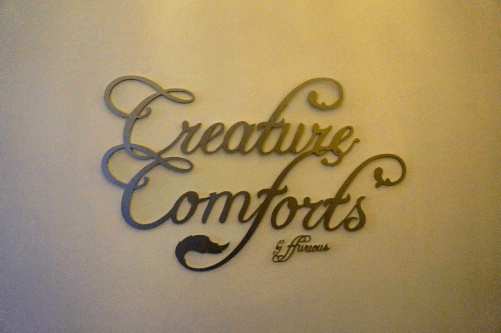 We were put in a Whimsical King Room – one on the top floor that has been made treehouse-style. It literally was like sleeping in our own little treehouse for the night. Like I said – my inner child was screaming with delight. I always wanted a treehouse – and my youth was spent in the local woods with my little sister trying (and usually failing) to make one of our very own. Of course, being a proper, luxury little boutique hotel though – this wasn't just any old treehouse. Ours was "pimped" out with 2 TVs, a bathroom, coffe makers, dressing gowns, a step-ladder up to our bed and even a canopy of leaves hanging above the bed. I kid you not. There was even a Narnia-style street lamp.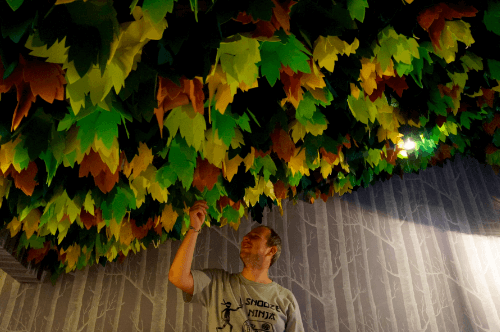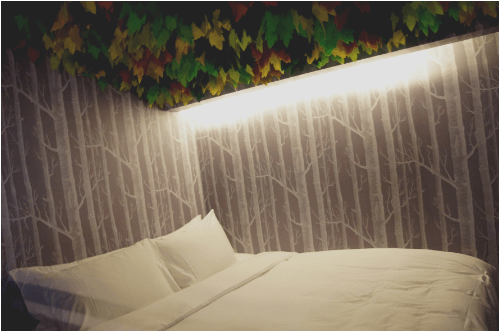 It was the little leaves above the entire room that really sold it for me. They looked so real – and even rustled in the breeze the AC made. Also – the wallpaper is designed like a forrest too. These guys have literally thought of everything.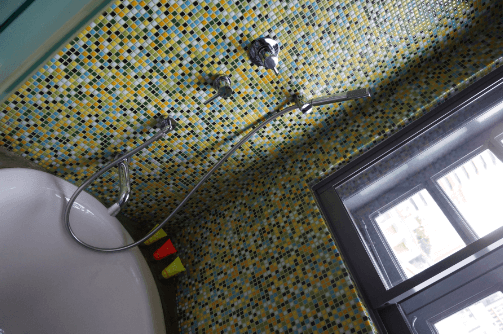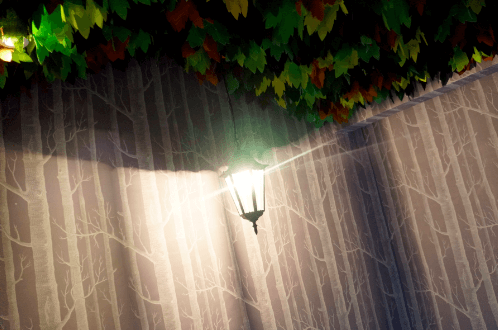 The room was cozy – one of the hotel's smallest in fact – but it had so much character and it was so much fun to be in – that the size (or lack of it) rarely even crossed our mind. To be honest – we think they used the space incredibly – and would happily have stopped there longer if we had been staying on in Singapore for more time. We did take a peep at some other rooms too – and the wow factor was just as high. I don't think you could be disappointed coming here. I mean when else do you get to sleep in a treehouse with a 50 inch TV hanging above your bed?!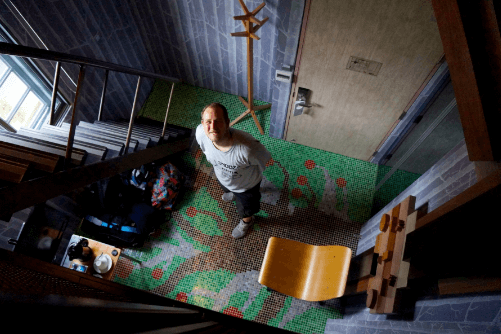 The reception area and staff were lovely too – which I expected. You can't have such an incredible concept hotel and not have the staff to back it up. Everyone we encountered on staff was top notch. There is a little French restaurant in the lobby (which we wanted to try but couldn't, as they were fully booked!) and a seating area, bar and eclectic little entertainment area too. With a football table….!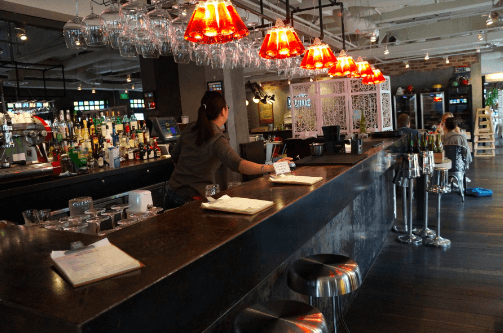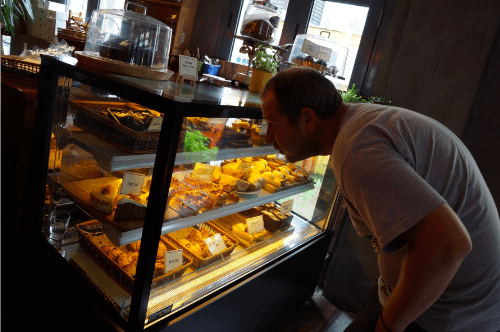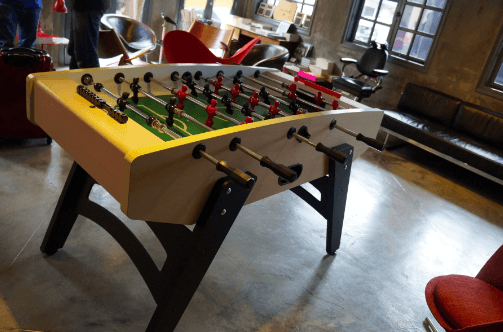 Overall verdict? Loved it. Everything about it. Whilst I love big hotels with sweeping space – I also love finding amazing little places like this. I'd stay there again in a heartbeat and I'm secretly hoping they're going to open one in London so I can move there and live in a treehouse all the time. Forever.