While Brisbane is not as famous as its southern siblings like Sydney and Melbourne, it has so much to offer visitors (and residents) and one was one of the cities that surprises me the most when we were travelling.
Sure, it might not have epic beaches right nearby (like Sydney), or a quirky art and food scene (like Melbourne) but it feels like a lovely place to be, and it's built for living in and having fun in.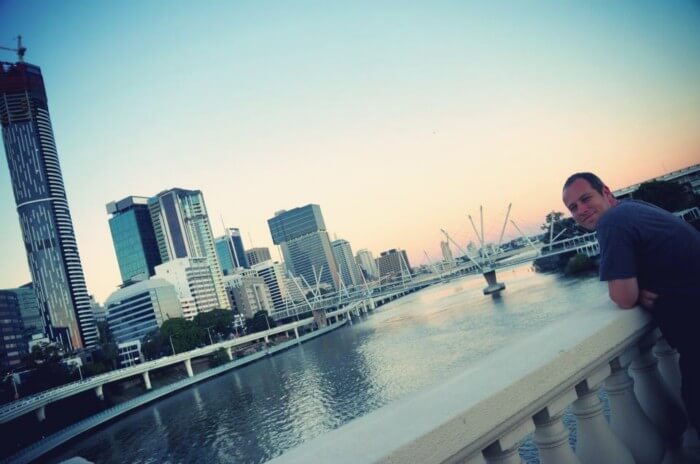 I loved the man-made beach in the heart of the city, and the sunny promenade of shops and restaurants – which never felt too crowned or confusing to navigate. I also loved the river running down the heart of the city and the tall skyscrapers.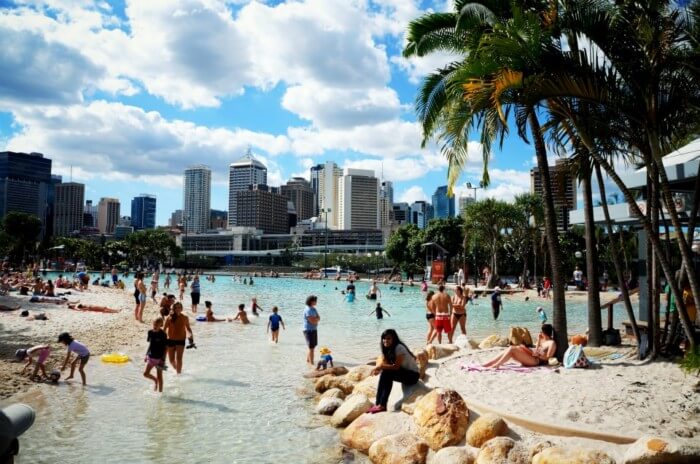 In short – Brisbane might not be the brightest star in Australia – but you'd be a fool to give it a miss. It's deifnitely somewhere I could live and settle down for sure.
Here are some things about Brisbane that will make you want to move down-under.
Laid back and friendly people – People in Brisbane are truly friendly, happy, and helpful to others especially to newbies in town. Maybe it's the sunshine – maybe people are just more laid back. But the city really does have a friendly atmosphere.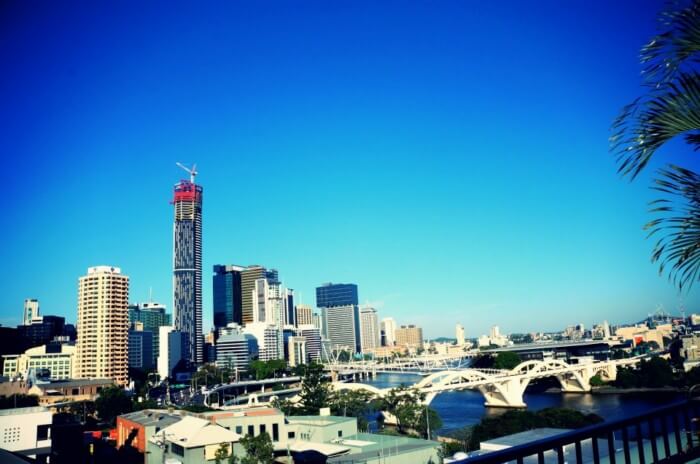 A happy place to be – Brisbane and the other cities in Australia are said to be one of the happy places to live in and raise your family. This is because the country is known for striking the ultimate work-life balance which enables every person to have plenty of time to relax with their family and friends. That's one of the reasons why Australians are indeed happy people. Especially in a city like Brisbane where you can spend lots of time outdoors – it really gives you an amazing quality of life.
Brisbane is a foodie paradise – Foods in Brisbane are to die for. They have a range of excellent foods from Brisbane's finest restaurants like Esquire, Aria, Stokehouse and others. Also, be captivated by the cafes offering the best tasting coffees you could ever taste in your life. Some recommended cafeterias are Samson & Sophie and Pablo. You might also want to check out the unbeatable Blackstar that offers cold pressed coffee made directly from freshly roasted coffee served chilled. Local shops and markets along the Brisbane River should not be missed when you get the chance to be here in this fantastic city.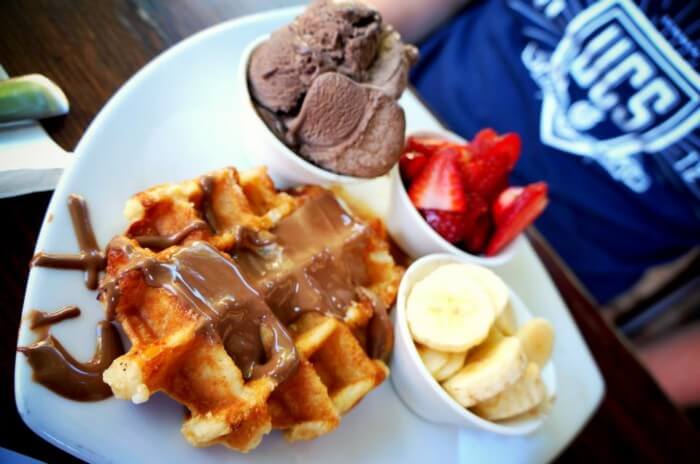 You won't run out of activities to do – Brisbane is actually one of the recommended cities to visit by families because of the many things to do here. You can go whale watching, kayaking, and bird watching at Moreton Island. If you have kids then bring them to The Workshops Rail Museum where kids can learn while having fun. Love outdoor adventures? Pay a visit to The Riverlife Adventure Centre which offers a range of outdoor entertainment such as abseiling, rock-climbing, and other fun and nerve-wracking adventures. If you want another thrilling experience, climb the Brisbane Story Bridge – one of Brisbane's distinctive landmarks. The bridge lets you view the city from an awesome viewpoint.
World-class galleries – Get creative and inspired through Brisbane's world-class galleries including Gallery of Modern Art, Queensland Museum, and the amazing Pillars Project.